Katherine's Place at Wedington
Photos of Katherine's Place at Wedington
Request Pricing
By clicking "Get Costs", I am providing express written consent to receive calls including automated/pre-recorded calls and automated texts for which I may incur a cost, as well as emails from Caring and its partners. I understand I am not obligated to provide this consent to utilize Caring's service(s). I acknowledge I was able to review the Agreement to be Contacted, Terms of Use, and Privacy Policy. This site is protected by reCAPTCHA and the Google Privacy Policy and Terms of Service apply.
Reviews of Katherine's Place at Wedington in Fayetteville, Arkansas
Jackie
I am/was a resident of this facility
I was in rehab at Katherine's Place at Wedington. The staff was really nice. It's a nice facility. They kept it really clean, and you wouldn't know it was a nursing home. Some of the food was good. They show videos like they were going on a trip. You would be in your seat, and they will show you a real trip somewhere, so they try to keep people entertained. They had tie-dye face masks one time and they let them make those. They played Wheel of Fortune and bingo. They tried to keep them going. They did exercises. They clean everything all the time. It was expensive.
Poohbear1
I am/was a resident of this facility
Severe short staffing, horrible food, baths maybe once a week. IF you gripe enough. Great rehab physical therapists! Too bad you have to stay at Katherine's Place to see them. An unmonitored young man with no boundaries, that if you complain about him, they just laugh and say he's harmless. Rooms are tiny and have 2 patients. They spend more money on THINGS, than people. When you walk in, it's a big, beautiful, high end lobby. But ask to see the patient rooms before making any decisions.
euturpsey
I am/was a resident of this facility
Was placed there for rehab following an accident. I wasn't there long before I realized that their aides had had no training. I had a shattered bone in my leg but they just waited for me to get into the wheel chair. I had to struggle by myself to do everything. I had to insist that they lock the wheel chair. only to find that the lock on the chair did not work. The aide said she knew that, she would have it fixed. I said I would be watching to make sure because if someone got hurt they could sue. At 10:00 pm a woman, I would presume to be the manager came into my dark room with a flash light to examine me for marks on my body "just to be safe". Of course I was black and blue all over. She was very intimidating. At 11 pm I was awaken by loud talking and banging, I called for help to the restroom and asked what was going on, they said it was shift change and it was always noisy like that shift change. The lady in the room with me said she just waits to take her sleeping meds abou 10:30 so she wouldn't be woke up. The food!!!!what can I say. My roomie was eating on a pizza her husband had brought her the night before and refused to eat what they served. I wouldn't feed it to a dog. The bed had a bar of some type under the mattress right accross my backside. I had to scoot way up to the top edge of the bed to get comfortable.
sarkay
I am a friend or relative of a current/past resident
Not all medical care is up to Doctors instructions. This has been going on for quite some time. Some of the staff can been cruel and accusatory. The food isn't always good which I understand but sometimes it is not even cooked. The front office staff is very helpful but some of the nurses and aids need more training in working with seniors and handicap. They have good activities and the rooms are nice and clean.
NC25
I am a friend or relative of a current/past resident
My father was a resident at this facility and he recieved great care. The staff was friendly, knowledgeable, and caring. I felt like anytime I had an issue management took care of it right away. I will definately be using this facilty if the need arises in the future.
teresa1999
I am a friend or relative of a current/past resident
The staff at Katherine's Place has been so good to my family. Both my mother and father have had stays here. We have had the therapy visits and a hospice (end of life) visit. All of our experiences have been positive. There are activities for any that would like to participate for all levels of abilities. The therapy department is top notch. The nurses are skilled and compassionate. The cna's seem to be well trained and competent. We only had a few minor issues with all of our time there but staff resolved them quickly. The food is not bad. We attended the Thanksgiving meal and it was delicious! We prefer the private rooms but the double room was large enough for two. The hospice suite was amazing. We were able to stay even when mom needed rest. The kitchen provided us with coffee and snack trays.
g99
I am a friend or relative of a current/past resident
I have been at Katherines Place (kp) twice for rehab after knee surgery. The staff treated me so well both times. I love the new staff member Tom the facility cat. The food is as good as healthy food could be. They now have a salad bar and it is really good! There are activities every day bingo seems to be the favorite for most but I like the live music. One of the nurses will play the piano and sing for us if we are having a hard time sleeping , she is a mess and everyone adores her. I have only had two issues at kp and the management took care of them quickly for me. The girls that drive the vans are kind and caring. You can tell the staff is always busy but they smile and speak. I like that they are happy enough at their difficult jobs to laugh and joke around in the hallways. If I ever need therapy again I will go back for sure.
g99
I am a friend or relative of a current/past resident
My grandmother has been at Katherines Place a little over a year now. She was very sick on arrival and required iv medications and a wound vac. The nurses handled her needs very well. Grandma loves Tom the facility cat and keeps treats for him in her room. Grandma decided to stay long term instead of coming g back to our house. There are staff members there that have become family to her and us. If we have any issues the management staff is always available and willing to help. Our family is appreciative of the care. Facility is clean, food is good , staff friendly. My grandma loves the music activities and casino trips.
Tim
I am a friend or relative of a current/past resident
My mom is in Katherine's Place at Wedington and it's all good. The staff all seemed nice and the facility is very nice and clean. The food could be better, but it's OK. I just don't think the price should be as much as it is.
Vet187076
Katherine's Place at Wedington was a lovely place. They were very knowledgeable; they took us on a tour of the place, and it was very impressive. They do dementia patients and regular nursing home. The private and semi-private rooms are well appointed. They were a good size, and you could bring your own or some of your parent's furniture in if you wanted to. We were there at a time other than lunch time, but we did look at the dining room; it was very nice.
Danny13
I am a friend or relative of a resident
My father is in Katherine's Place and overall it's pretty much the same. The food is sometimes good and sometimes it's not so good. The rooms are really nice because they're very new. Overall they're really good. They take people to doctor's appointments. My dad has good days and he has bad days. The facility has already been open for 2-3 years. They handle all of my father's appointments.
Unhappy5
I am a friend or relative of resident
This place is terrible. Recently, I had a family member there for post op rehab from surgery. The first couple of days were fine, but as the days went by, the care was terrible. The aids did not know what they were doing, and were no help. The nurses were overworked, and exhausted, therefore their attitudes were very short. One nurse said she had worked a 16 hour day. Another said she had only 3 hours of sleep. My family member requested pain medicine, and never received it. We were told they got it mixed up with another room. On the day of discharge, the papers were not completed, and no one knew what they were doing. It took over 3 hours to be discharged. They didn't even offer a wheel chair to the car. We will never go back here again. The administration needs to spend less on the fancy appearance of this place, and more on better help and care of their patients.
mmmyof2
I am a friend or relative of resident
My mother has been here for a while now and enjoys the food and environment. It's very pretty and seems to be clean when I visit. But every week when I talk to my mom it seems like I get the same complaint! There is a employee that apparently works at the beginning of each week that according to my mom spends all of her time complaining about her personal life, kids, and where she works, especially supervisors. My mom says this is a every single week type thing. She says the lady has long reddish hair. If you are a higher up at Katherine's, please, talk to your staff about what is okay to discuss with your residents! My mom doesn't need to hear that this employee has a hard home life and doesn't like working there! My mom doesn't want to complain because she doesn't want any of the staff to treat her negatively for complaining. But if it goes on much longer I will talk to someone about it personally anyway.
Mary106742650
I am a friend or relative of a resident
Katherine's Place is nice. They are very friendly and helpful. My dad likes it. He wouldn't like any place, and he really doesn't want to be there, but it is OK, and it is working well. They do rehab and stuff like that. He likes the food. They cook whatever he wants so he is pretty happy with that. We just had to get something close by so he can be close to the hospital.
riprolande
I am a friend or relative of resident
My grabma passed away on Nov 30th unexpectedly. My grandpa has gotten 3 different stories now there is an investigation going on. Pretty horrible if you ask me. We will not give up until we find the true reason. They also let her go with a broke hip for a few weeks. Just beware. And yes. We have proof. They also "misplaced" a whole bag full of personal items and nobody is being held accountable. It was my uncle's rosary and pictures of him who passed away last year. Horrible place.
amandarodriguez
I am a friend or relative of a resident
My experiences with the place of Katherine was very positive. I visit my grandmother at anytime. My grandmother always said about the staff kindly. The facility is lovely entering the lobby was like walking into a tourist resort. They have a large open air garden with a water feature for your customers to enjoy. They also have many other services such as parties, and church on Sundays. They also had a large dining area that serves delicious food. I will always be indebted to his staff for the care they gave my grandmother in her last days.
ddwakers2003
I am a friend or relative of a resident
My experience with Katherine's place was for the most part a very positive one. I could visit my Aunt at anytime. The staff was always very helpful and seem to really enjoy their jobs. My Aunt always spoke positively about the staff. The facility was beautiful walking into the lobby was like walking into a resort. They have a huge outdoor garden with a water fountain for their clients to enjoy. In the summers they would have outdoor bar-ques. They would have movie nights with free popcorn. They also have many other amenities like hair salon, they have manie pedies, church on sunday's, video monitors on every hall with information from who celebrating birthdays and menu for the day. They also had a large formal dining room that served delicious food. There were only a few negatives such as the rooms were small and very limited closet space and my Aunt had to change rooms a few times without explanation but other than that Katherine Place was a great place and I will always be thankful to their staff for the care they gave my Aunt.
stdntnrse
Katherine's Place has a very pleasant environment. The facilities are top notch, It doesn't feel like a "nursing-home" it has modern furniture and appliances, and the building is tastefully decorated. The building was recently built, it has up to date medical supplies and machines, and luxuries like on site massage and hair stylists. The rehabilitation program is outstanding and there are fun activities everyday ranging from bingo to movie theatre outings. The nursing staff was caring, but the CNA staff seemed to be lacking in authority. At times, I felt as if the nurses just let the CNA's do whatever they wanted. While at this facility, I noticed that many residents loved it there. The residents felt cared for and important, which seems like the most important aspect to me. For the most part, the staff seemed to have a passion for their job. Overall, Katherine's Place has a homelike feel, outstanding onsite programs and activities, and a caring staff.
Explore Nearby Care
Expand your provider search by geography and care type.
Medicare
3.0

3.0

4.0

2.0
Medicare Provider Number: 045434
Ownership Type: For profit - Corporation

Rating Date: 9/1/2023
About Katherine's Place at Wedington in Fayetteville, Arkansas
Katherine's Place at Wedington, a place where neighbors become friends, where everyday living is enhanced by meaningful things to do.
Help seniors by writing a review

If you have firsthand experience with a community or home care agency, share your review to help others searching for senior living and care.
Request Pricing Information
By clicking "Get Costs", I am providing express written consent to receive calls including automated/pre-recorded calls and automated texts for which I may incur a cost, as well as emails from Caring and its partners. I understand I am not obligated to provide this consent to utilize Caring's service(s). I acknowledge I was able to review the Agreement to be Contacted, Terms of Use, and Privacy Policy. This site is protected by reCAPTCHA and the Google Privacy Policy and Terms of Service apply.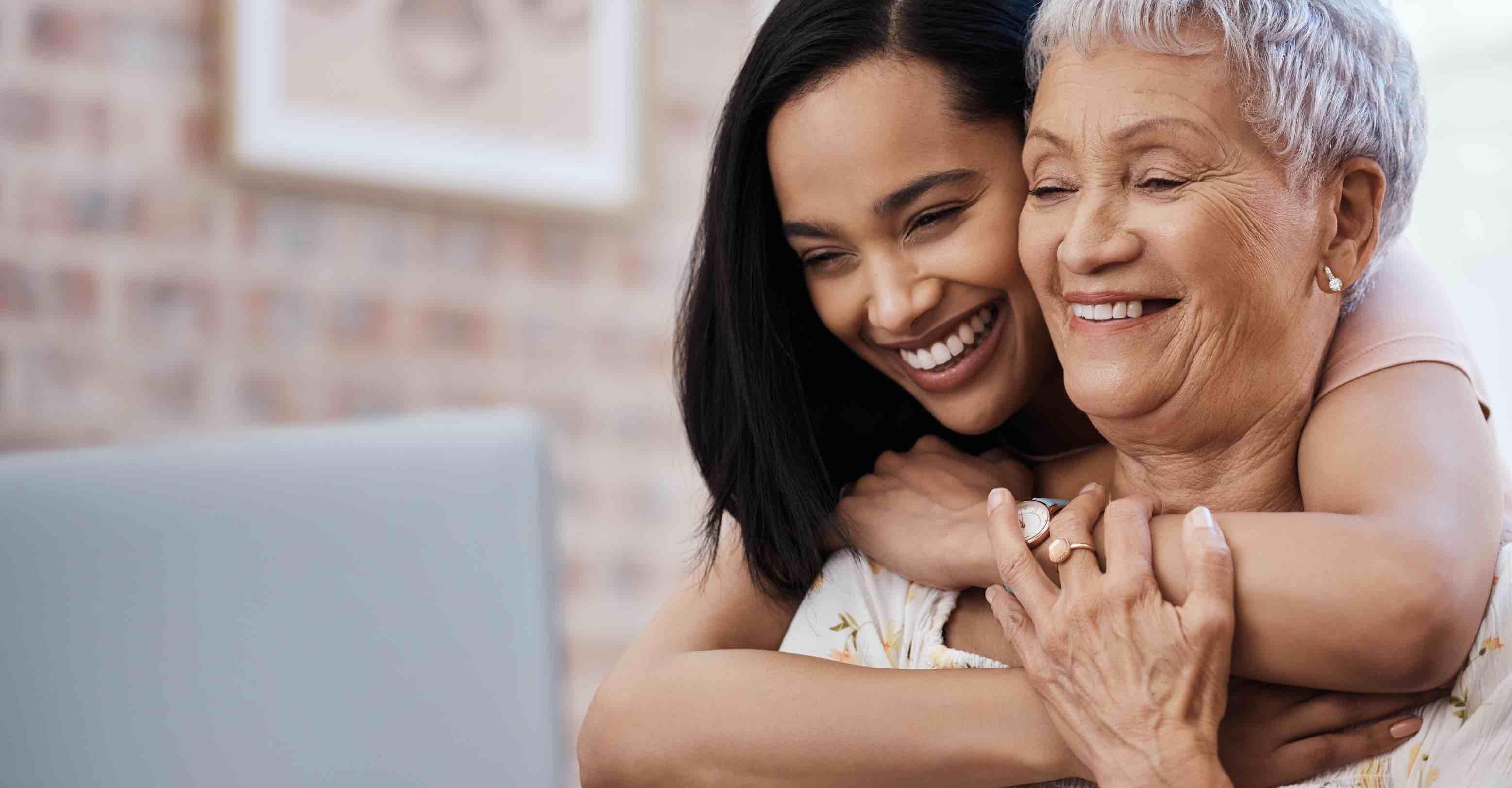 Compare costs, photos & reviews of senior living and care options near you.
Questions?
Call to speak to one of Caring's Family Advisors, or submit a request for more information here.
Didn't find what you were looking for?
Caring's Family Advisors can help answer your questions, schedule tours, and more.