Older Drivers Solution Center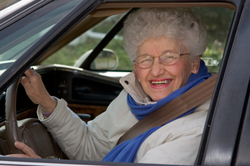 For many older drivers, giving up the car keys is a drastic and life-altering change -- limiting where they can live, whom they can visit, and what interests and activities they can pursue. Before making the decision, it's important to understand and consider all the options.
WHAT KIND OF HELP DO YOU NEED?
 I Want to Help My Loved One Keep Driving Safely
I want to ease my loved one's transition to giving up driving
I need help getting my loved one to stop driving
Tip: Getting Around When Driving Isn't Possible
For advice on how to help your elderly parents cope with life when driving is no longer an option, check out the AAA Foundation for Traffic Safety's w...
read more