Older Drivers Solution Center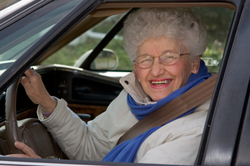 For many older drivers, giving up the car keys is a drastic and life-altering change -- limiting where they can live, whom they can visit, and what interests and activities they can pursue. Before making the decision, it's important to understand and consider all the options.
WHAT KIND OF HELP DO YOU NEED?
 I Want to Help My Loved One Keep Driving Safely
I want to ease my loved one's transition to giving up driving
What's the best way to bring up the topic of unsafe driving to someone with Alzheimer's?
I'm worried my loved one is an unsafe driver
Why is my elderly father having trouble driving at night?
I need help getting my loved one to stop driving
Tip: Resources for Tuning Up Driving Skills
Older drivers can assess and brush up on their driving skills to ease their minds -- and yours. The AARP regularly offers driving classes for seniors....
read more