Helping an Older Adult Stay on the Road -- and Preparing for the Day He Can't Drive
96% helpful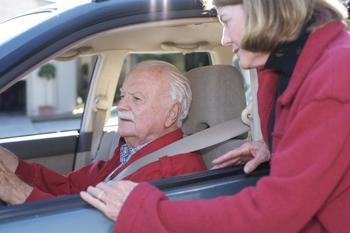 Help keep an older adult safe behind the wheel
It's likely the day will come when someone you're close to has to give up the car for good, but in the meantime, you can take steps to help keep him safe behind the wheel. Here are ways to keep him on the road -- and prepare him for the day he has to give up the keys.
Suggest a refresher course. Encourage the person to brush up on his driving skills and keep abreast of recent changes in traffic laws by taking a refresher course. AARP and the Automobile Association of America offer refresher driving courses for seniors, as do many commercial driving schools.
Make sure his vehicle is suitable. Check that his car is well adapted to his needs and abilities. Power steering, automatic transmission, a dashboard and speedometer that's easy to see, a height-adjustable seat, a steering wheel that can tilt and telescope, and large, glare-proof mirrors to reduce blind spots and glare -- all are features that make driving easier and safer for an older driver.
Encourage him to exercise. There's evidence that keeping fit can help older adults maintain or even improve their driving ability. A recent Yale University study found that those who participated in regular physical conditioning and exercise routines for three months showed better driving performance. The AAA Foundation for Traffic Safety features exercises to improve flexibility, or the person's physician can suggest an appropriate exercise routine.