Residential Senior Care
Offers Assisted Living and Memory Care
8040 Honeywood Trails, Port Arthur, TX 77642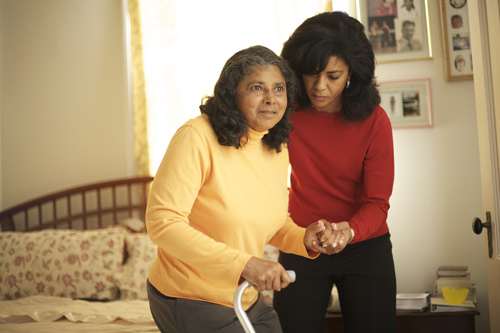 Top Nearby Assisted Living
---
Questions about Residential Senior Care
What ongoing training does the staff receive in dementia care?
N/A no staff currently. RSC does plan to have yearly training refresher courses with our staff.
Describe the overall population of assisted living residents at Residential Senior Care. What is their average age? What are their favorite things to do?
RSC residents age from 65- older. RSC has a monthly calender in place that has different activities, exercise, and entertainment that involves things they want to do.
What programs or activities does Residential Senior Care offer to enrich residents' well-being?
RSC goal is to keep our residents moving for as long as possible mentally, physically, and emotionally our monthly calender is filled with different things to enrich our residents well being.
What makes the chef or dining program at Residential Senior Care exceptional? What kind of menu can assisted living residents expect?
RSC will cater to our residents needs. Per their doctor dietary plan.
What safety features or security measures does Residential Senior Care offer to assisted living residents?
24 hour staff, security cameras, and bed alarms.
How does Residential Senior Care keep residents' families informed about their loved ones?
RSC will call the families. And the families are welcome to come visit with their love ones daily.
What is the care staff-to-resident ratio at Residential Senior Care during daytime and nighttime hours?
There will be 2-3 staff members per day and evening shift. 1 staff nighttime. 24 hour care.
What ongoing senior care training does the staff receive?
RSC will do yearly refresher courses with our staff and they are required to keep their certificates and license renewed. RSC will provide audio & video training as well.
How many staffers are on duty in the daytime and overnight?
2 daytime 1 overnight
What safety features or security measures does Residential Senior Care provide to protect residents who wander?
RSC have twenty four hour staffing, security cameras, and for the wanderers we will have bed alarms as well for their safety.
What programs or activities does Residential Senior Care offer to keep residents engaged? How does the staff engage residents' long-term memories?
RSC will provide different games, puzzles, reading material to residents engaged.
Who assesses residents' health and cognitive functioning? How often is that assessment repeated?
RSC staff or doctors recommendation.
How does Residential Senior Care keep residents' families informed about their loved ones' health?
RSC staff document daily our residents vital sign, medications, physical, and verbal behaviors. We will notify the families of any questions or concerns we may have or keep them updated as needed of any changes.
Describe the neighborhood around Residential Senior Care. Is it located in a residential neighborhood, a business district, a rural setting, or other type of locale?
RSC is located in a residential neighborhood. We are in a great location surrounded by the mall, restaurants, local businesses, and the hospital.
Is Residential Senior Care affiliated with a hospital if more care is needed?
RSC is not affiliated with a hospital. However, our facility is located 1.7 miles from the hospital in the event an emergency would occur. Primarily, this is the family & doctor decision to make, we will be in support and assist where needed.
---
Services and Amenities of Residential Senior Care
General
Resident Capacity:

6

Respite Care
Pets:

No Pets Allowed
Get Costs
---
About Residential Senior Care
Residential Senior Care allows you or your loved one to continue to live in a home-like environment that has twenty-four hour assistance, ensuring the safety and needs of all residents are met.
Residential Senior Care provides living solutions for senior adults, RSC is dedicated to providing the highest quality care to Texas senior citizens who require or desire an assistant living facility. RSC is located in an ideal climate in communities, throughout the State of Texas.
Seniors experience pleasant conditions of a combination of coastal and inland communities. RSC is an alternative to the typically larger facilities and specializes in the ability to provide a very high level of care in a smaller, more personalized environment. RSC provides assistance to seniors in their activities of daily living which includes assisting with medicine, meals, reminders of personal grooming, physical therapy, etc. RSC also provides an opportunity for entertainment, companionship, and activities that enable seniors to find fulfillment. A goal of RSC is to service seniors with residential care providing seniors with the best of both worlds, a private home environment mixed with the companionship and activities that a larger facility affords. The owners of RSC are using their experience in the senior care and real estate industry to choose the best locations and personal care for our facilities.
Daily Activities
RSC's goal is to keep your love ones strong and moving for as long as possible. Our staff will follow a physical weekly activity plan that will be designed per each individual capability. RSC residents will also follow a monthly calendar that's filled with fun and exciting things to do that will keep your love one looking forward to something different daily.
Twenty-four Hour Care
RSC offers personalized care that helps clients enjoy their time and improves quality of life. By focusing on interactive caregiving, we can elevate the spirits of clients and their families.
Private and Shared Living
RSC has options to accommodate your loved one's needs. We are fully aware that every individual has different needs, personalities, and desires. Our goal is to meet every need, so that your loved one will feel safe, secure, and comfortable in this transition.
Get Costs
---
Map of Residential Senior Care
---
Senior Living Communities near Jefferson County, TX
Other Senior Care in Port Arthur, TX