Remarkable Healthcare Fort Worth, TX
Offers Nursing Homes
6649 N. Riverside Drive, Fort Worth, TX 76137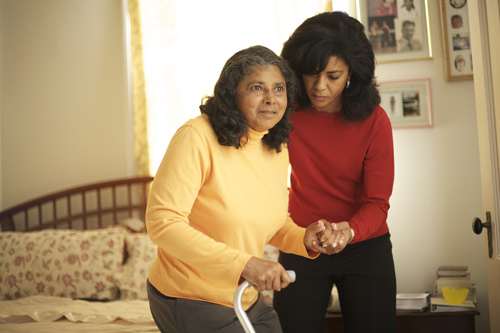 Reviews of Remarkable Healthcare
Nursing Home Reviews for Remarkable Healthcare
August 01, 2018
I am/was a resident of this facility
Very good care from CNA's, nurses, social worker, van driver, and CEO.
July 08, 2018
I am a friend or relative of a current/past resident
The only reason I gave them one star because the facility looks nice. This is the most unprofessional facility I have ever had dealings with. My advice: DO NOT LEAVE YOUR FAMILY MEMBER AT REMARKABLE HEALTH CARE. They do not live up to their name. Nothing that we were promised happened. Even though Britany tried she just didn't know how to handle anything. The icing on the cake? After my dad, who has Alzheimer's was at this facility for 4 nights we were informed that "the hospital " released him a day early and Medicare would not be paying and we would need to be private pay! Let that sink in.......
July 05, 2017
I am a friend or relative of a current/past resident
Remarkable located in the Dallas area on Bonnie View has problems the residents don't have towels to wash their faces with in the morning don't have clean sheets on a daily bases residents that have to be fed have food spilled on there cloths they sit around in dirty wheelchairs and Gerry chairs the place is full of knats flying around and knats be flying out the food carts the director has her dog walking around the building scratching and say its good therapy for the resident not if the building is full of knats and flies and he may have fleas they get red of the good CNA"s and keep the sorry ones that steal from the residents and don't care how they residents look and its sad how they try to use family members to fire someone and its sad when you have a bed bounded resident that have to depend on them for everything and that bed bound resident room look like a pig pen cause your nurses and aides are unprofessional and sloppy and don't clean up behind themselves uses residents restroom and leave it nasty I can go on and on but hey it is what it is talking to them helps for a week or two and then its back to the drawing board but if the owners would care hey maybe it could change for the better and not just for the profit...
June 10, 2017
I am a friend or relative of a current/past resident
Relative of a current/past patient. If your a renal, diabetic or dementia patient. Find another place. "Remarkable" care is a joke! While they do provide meds the diet is horrific! The communication is severely lacking. If I have to put a star I will but totally unworthy. Find another place folks!!!!!
May 09, 2017
I visited this facility
I was impressed with Remarkable Healthcare. It's a very nice facility. They have long-term care. They have both physical, occupational, and speech therapy. When I was there, they kept it clean. They didn't have any mess or anything to it. It was very modern-looking.
January 25, 2017
I am a friend or relative of a current/past resident
"Anything but Remarkable" The place is very clean and that is about the only nice thing I have to say about this place. They call  this place "Remarkable" but the service you receive from this place you will find anything but remarkable. The social worker Heidi needs to find another occupation to get into. If you have questions she can't answer them and is very rude and that is if you can actually get ahold of her, I called her multiple times left several messages and after a week finally got a returned call only to have her pass me off to someone else because she was unable to answer my questions. The business manager Ron was hard to get ahold of as well. He was suppose to have called me back numerous times and finally would after a week or so. They love to have "Care Plan Meetings" in which in my mom's case was a waste of time because they were doing nothing but feeding her and giving medication. The whole purpose of being there was to get back on her feet after fracturing her pelvis in 4 different places. In which they did not accomplish by any means, We had several different Dr. appointments that were missed do to lack of communication internally there after being reminded numerous times days before the appointments were scheduled but they failed to take her. I could go on for days with all that was wrong here but will just say that if you are looking for quality care for your loved ones PLEASE keep looking because you will receive anything but that here
September 21, 2016
I am a friend or relative of a current/past resident
While I noted many concerns during my first few weeks having my family member in that nursing home. The staff wasn't as responsive as they should be when the needs of the patients are concerned.. The best thing that has happened to Reamrkable is the new director of nursing. She is a breath of fresh air and has a passion for elderly people. We are so happy to have her on staff. The changes have been very positive. Thank you Kelli Ducet
September 14, 2016
Other
Remarkable isn't how I would describe them. The admin. Gave me the biggest run around knowing I was in a bind. If they conduct there office like that I would hate to think what their cares like.they do not care about others. I don't want to give them a star at all.
July 20, 2016
I am/was a resident of this facility
I am a resident of this facility and the care has continually declined over the past year due to very high levels of staff turn-over. There have been several reported incidents of theft of personal items including phones, medications, and medical supplies as well as neglect of patient care causing several injuries to myself and other patients. The facilities and food are very nice, but the care (and the reason we there for) is lacking. Even after several conversations from myself and others with leadership, none of the issues have been addressed even though they have acknowledged on many occasions that the recognize the challenges.
November 30, 2015
I am/was a resident of this facility
Remarkable Healthcare is very new, very attractive, and pretty on the inside. The rooms were nice and private. The staff was great. The food was good, but not for me because I'm diabetic. They would bring in people to sing and play instruments.
June 05, 2014
I am a friend or relative of a resident
My father had surgery, so they transferred him from the hospital to Remarkable Healthcare for rehabilitation. He'll be there for forty-four days right now. They're fine over there, and the care is going pretty well. Basically they're doing everything that they can do. I think they have a high turnover rate, but they're all right. Right now my father is in short-term care, but it's probably going to become long-term; it just depends on what we have to do. I've had a couple of small issues that they responded to, and they were taken care of. They do a good job, and the place is clean.
See all Nursing Home reviews (11)
See fewer reviews
---
About Remarkable Healthcare
Remarkable Healthcare is a senior living provider in Fort Worth, Texas that offers residents Nursing Homes. Contact Remarkable Healthcare for more details on services and rates.
---
Map of Remarkable Healthcare
---