Adora Midtown Park
Offers Assisted Living
8130 Meadow Road, Dallas, TX 75231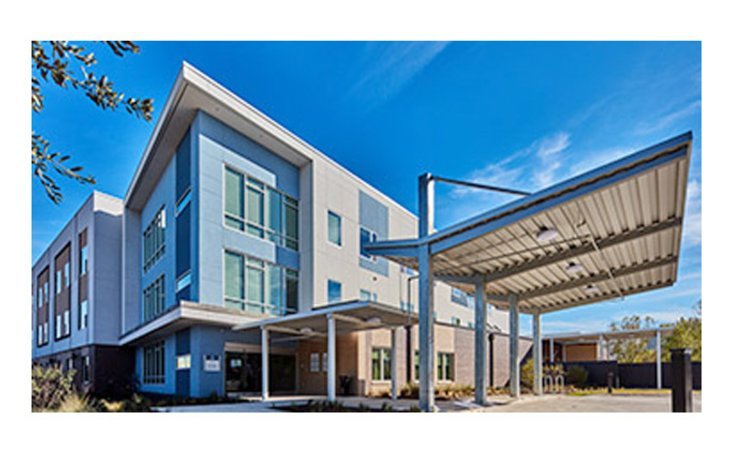 ---
Reviews of Adora Midtown Park
Assisted Living Reviews for Adora Midtown Park
June 03, 2020
I visited this facility
This building is one of the nices I have toured. The staff is attentive and on point.
December 27, 2019
I am a friend or relative of a current/past resident
My mother is 90 and always very independent until a recent fall. We decided she needed help. She did not want to have someone move in with her so we made the choice to move to assisted living. After looking at several places we chose Adora. I can not praise enough. Adora is the perfect size. Not to small or to large. Interiors are new, fresh and clean. Does not look like and assisted living facility. The staff is ahhmazing!!! So kind and helpful. My mother is so happy at Adora! I have such peace of mind knowing my is happy and safe.
September 17, 2019
I am/was a resident of this facility
A very bad place my wife was not treated right cold food bad nurses and they always had trouble with everything and her meds was always not completely given to her please don't go There
---
Questions about Adora Midtown Park
Describe the overall population of assisted living residents at Adora Midtown Park. What is their average age? What are their favorite things to do?
We are a brand new community that currently has 5 guests.
What programs or activities does Adora Midtown Park offer to enrich residents' well-being?
Our life enrichment coordinator works individually with our guests to find activities that meet their wants, wishes, and needs.
What transportation services does Adora Midtown Park offer to assisted living residents?
We provide transportation for our guests when they need to get to medical appointments and when we have activities coordinated by out life enrichment director.
What makes the chef or dining program at Adora Midtown Park exceptional? What kind of menu can assisted living residents expect?
We offer restaurant style dinning in our bistro as well as in in-house Starbucks. We have an outstanding chef that creates a daily lunch and dinner special along with many always available items to choose from.
What safety features or security measures does Adora Midtown Park offer to assisted living residents?
Our assisted living is located on the second floor of Adora. We have a restricted access system during non-business hours. Central courtyard that does not have any exterior access.
What is the care staff-to-resident ratio at Adora Midtown Park during daytime and nighttime hours?
Our ratio is a Maximum of 10-1 during day and night hours. We have dedicated care staff along with a separate housekeeping and culinary staff.
If Adora Midtown Park accepts dogs or cats, what indoor/outdoor areas can they enjoy?
Adora does not allow pets but does have two Labradors that visit twice a week as well as therapy animals that come visit our assisted living guests.
What ongoing senior care training does the staff receive?
We have yearly, quarterly, and monthly continuing education that our staff is required to complete along with as needed in-service training conducted my the management staff of Adora.
What safety features or security measures does Adora Midtown Park provide to protect residents who wander?
Our Assisted Living is located on our second floor but we are not a secure facility. A guest that is at risk to wander is not appropriate for Adora.
---
Services and Amenities of Adora Midtown Park
Costs
Assisted Living Starting At:

$4895/month
---
About Adora Midtown Park
Adora Midtown Park, A Premier Assisted Living Community offering a premium level of attention with a touch of elegance and design.
Irresistibly comfortable and relaxing. Our studio floor plans offer exceptional style, functionality, and convenience. Each residence has contemporary interior finish outs, wood-style flooring, large closets, and a private bath.
Adora Midtown encourages relaxation and enjoyment by providing you with a premium level of attention.
Small boutique style design
Premium Level of attention
On-Site Starbucks
Choice of in-room or restaurant-style dining in our bistro
Beautiful private garden area
Guest Centered Culture of Hospitality & Caring
Multiple levels of care offered at Adora, making transitions seamless when more care is needed
Convenient location central to many areas of the Dallas metroplex
Meeting every need, Boutique Assisted Living in our 2nd floor Lofts
24-hour nursing
Purposely designed lounge areas with large screen TV's throughout the community
Adora Midtown's unique approach in combining hospitality with exceptional clinical care is focused on producing superior outcomes in three critical healthcare service areas:
Short term rehabilitation in our 1st floor private suites
Boutique-style assisted living accommodations in our 2nd floor lofts
24-hour nursing care community on the 3rd floor private penthouse suites
At Adora Midtown we believe in having hospitality in healthcare because we know that this approach combined with excellent clinical care provides superior outcomes.
The main lobby at Adora Midtown Park provides a relaxing atmosphere with a casual seating area by the fireplaces, a walk-up Starbucks bistro for coffee and quick bites, lighted artwork and a concierge desk for guest services and current events. A few steps away from the lobby is an open restaurant to allow guests and residents to enjoy our excellent culinary creations. Front and center is the Chef's demonstration station to encourage healthy eating in a cooking class atmosphere. Our therapy gym, many seating and TV areas, and our beautiful private outdoor courtyard all promote healthy living and social interaction.
The exterior architecture of our building draws from contemporary styles. Adora Midtown is located in North Dallas, a short distance from Texas Health Presbyterian Hospital. The new completed three-story building is nestled in the up and coming Midtown Park development for work, live, play – and now healing places. Its smooth, light-colored monolithic stucco walls, large windows and flat roofs are reflective of the technological advances the area is known for. The interior architecture features a cool color palette in the carpeting and walls with accents of granite, decorative pendant light fixtures and a splash of colors in the furniture fabrics and artwork.
Thank you for your interest at Adora Midtown Assisted Living. Please give us a call to schedule a free tour.
---
Map of Adora Midtown Park
---
Senior Living Communities near Dallas County, TX
Senior Living Communities near Dallas, TX
Other Senior Care in Dallas, TX