Lampstand Nursing And Rehabilitation Lp
Offers Nursing Homes
2001 E 29 Th St, Bryan, TX 77802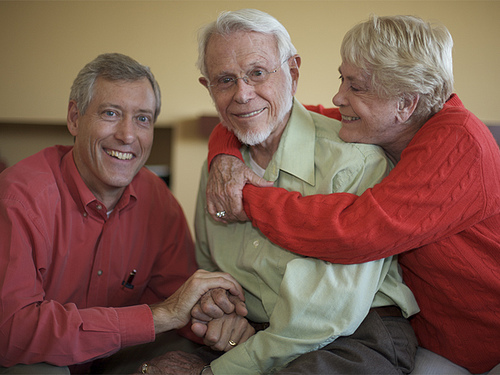 Reviews of Lampstand Nursing And Rehabilitation Lp
Nursing Home Reviews for Lampstand Nursing And Rehabilitation Lp
April 26, 2015
I am a friend or relative of resident
Nice, clean facility. Not enough staff to be attentive to clients. Medication arrives late and food cold.
November 22, 2011
I am a friend or relative of resident
I would never advise anyone to place their family in this facility. Their nursing staff is sub standard, their dietary staff is awful my grandmother couldnt even eat the food we had to bring her meals to her. And dont even get me started on the Business Office and their billing practices the would take money from her Trust and leave her with 0.13 cents to live on now what kind of company does that? I had asked the office amnager several times about completing a medicaid application and was told she ahd everything under control and when I finally got someone(a new girl in the office) to help me with the process it was to late we had a huge bill that we had to set a payment plan up and they were still taking her $60 dollars for this payment and I paid $ 50.00 so that left her with no money to keep her hair done etc... And the staff was so rude and unprofessional As soon as I could we removed my family member from there and filed a complaint with the state.
February 16, 2011
Do NOT trust your loved ones to this facility...
3 weeks ago, my grandfather passed away, from in my opinion, neglect from this facility. Upon arrival at the hospital after his death, a nurse made the comment that the facility had him on a medication that he definitely should NOT have been on. While he was still alive, it was noticed that on daily visits, his colostomy bag was never changed, the bed was soaked from urine which resulted in his bottom and nether regions being blood red and blistering. He was unable to feed himself, but the staff would bring his food to the room and set it on a tray, then leave. My grandmother would have to feed him when she was able to get there after work. He had surgery on January 17th and was transferred to the facility the 21st. Upon arrival, they were not giving him his medication for his diabetes, and when he requested a drink of water, it took the staff more than 3 hours to get it for him. He was coherent of his surroundings and was showing signs of improvement up until Monday, January 24th. It was then they administered whatever drug they put him on that basically made him catatonic, and ultimately caused his death. Again, this is my opinion. If you want your loved ones to come home safe, I do not recommend this facility. Don't let your loved ones be taken from you before their time.
December 11, 2010
Very caring staff!
I agree! Lampstand of Bryan has a caring staff and a beautiful facility.
December 11, 2010
Happy Here!
Excellent staff and facilities! 5-Stars!
August 01, 2010
My Mother is a resident there.
Your nursing staff does not know the meaning of "monitoring a patient's status". My Mother is dehydrated, she is in a lot of pain and she is most likely in kidney trouble, having not peed since yesterday morning. Your staff only goes in when it is time for her meds & my sister Cheryl called them in when her o2 stats dropped to 85 & her lips turned blue. She needs to be in hosp. setting. Why is this not a consideration?
July 15, 2010
Outstanding!
I would like to thank the outstanding people at Lampstand Health & Rehab of Bryan for the wonderful care and attention they have consistently provided for my mom, Sue, and brother, Richard! Recently, Lampstand was voted "Best" in the Bryan Daily Eagle for the Bryan-College Station area, and it is an award they truly deserve! Thank you! Ed Maly
See all Nursing Home reviews (7)
See fewer reviews
---
Services and Amenities of Lampstand Nursing And Rehabilitation Lp
Medicare
Health:
Overall:
Quality:
Staff:
Medicare Provider Number: 676019
Ownership Type:

For Profit Corporation

Date Certified:

08/01/2019
---
About Lampstand Nursing And Rehabilitation Lp
Lampstand Nursing And Rehabilitation Lp is a senior living provider in Bryan, Texas that offers residents Nursing Homes. Contact Lampstand Nursing And Rehabilitation Lp for more details on services and rates.
---
Map of Lampstand Nursing And Rehabilitation Lp
---
Senior Living Communities near Brazos County, TX
Senior Living Communities near Bryan, TX
Other Senior Care in Bryan, TX