RidgeCrest
Offers Assisted Living and Independent Living
1000 RidgeCrest Lane, Mount Airy, NC 27030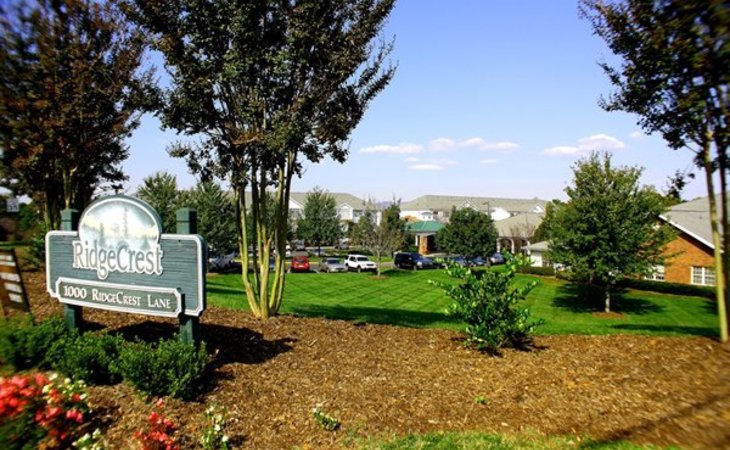 Top Nearby Assisted Living
---
Reviews of RidgeCrest
Assisted Living Reviews for RidgeCrest
April 23, 2015
I am/was a resident of this facility
April 18, 2015
I am/was a resident of this facility
This is the best place! Everyone is so friendly and it is so safe. Food is delicious.
December 26, 2013
I am a friend or relative of a resident
My mom is a current resident of RidgeCrest. We know about this facility because we had some friends that were there. What impresses me about this one is that residents can go from apartments to assisted living and then to skilled nursing. Also their food is excellent.
December 02, 2013
I visited this facility
RidgeCrest was a wonderful facility and Mother would love to live there. We just can't afford it. It's secure for one thing. There are other people that she can socialize with for another. She doesn't have to worry about cooking if she doesn't want to. When she doesn't want to eat what they cook, then she can cook. There are a lot of things that are attractive about it. They can have their pets and there is someone that can be in the building with you at all times. You're always with other people. The people who work there are awesome and it's not their fault that it cost so much. They were very knowledgeable people. They do have field trips and all the amenities.
Independent Living Reviews for RidgeCrest
September 22, 2019
I am/was a resident of this facility
After careful consideration of many communities we toured, my wife and I decided to move to Ridgecrest. Our first impression the moment we walked through the door was how friendly and genuinely happy the Members and Team Members are. We have lived at Ridgecrest for a little over a year and have not had one negative experience, not one. The culture of the leadership team and team members is extraordinary. It's not often you find an organization that you witness daily efforts and emphasis on continuous improvement and ways to better serve the membership. I fell shortly after we moved in, and within two minutes, five people were in my apartment helping me up. We have the supportive services in one location that gives us the opportunity to live our lives as we wish without burdening our children. We feel safe and secure at Ridgecrest. We don't have to worry about yard work or shoveling snow. We have consolidated our finances and pay one bill every month. The peace of mind that Independent Living at Ridgecrest has given us is immeasurable. We have made so many friends here and have a wonderful support system at our fingertips. The Social and Dining experiences are over the top and we often bring in guests to join us. We have various types of entertainment. We have made a family at Ridgecrest, and it is the best decision we could have ever made.
September 10, 2019
I am a friend or relative of a current/past resident
This is a well maintained community with friendly staff who go out of their way to make the residents feel appreciated and cared for. There are numerous activities and excursions for those interested. There are several folks who come and provide music which is always a big hit. The apartments are very nice and well appointed. They have recently hired two new cooks and the food is very tasty. They offer six different specials each week along with other regular items on a daily basis. They cook a fantastic filet, best in town.
March 15, 2019
I am/was a resident of this facility
Ruth and I enjoyed visiting and having dinner with our friends at Ridgecrest over a couple of years. These visits led us to discuss revisiting the idea to make a move at a later time. Once an emergency accrued (broken or crushed leg bone), caused us to talk more seriously about a move immediately. Ruth, moved us to Ridgecrest while I was recovering at the hospital. We have come to appreciate and enjoy our new family and the excellent staff at Ridgecrest. It is rewarding to enjoy meeting our new friends in the club house and for dinner each evening. The only regret is what we did not plan for the move adequately. We miss our items we accumulated over our 63 years of marriage, such as, memories of travel, work and family, and etc. These items, many of them, were pricked up by the salvation army after selling our house in a week following our move. We are extremely happy with our decision to move to Ridgecrest and hope we have several more years to enjoy our new family and the staff at Ridegrest. Swanson and Ruth Richards.
February 24, 2015
I am/was a resident of this facility
My wife and I have been here for 2.5 years. Honestly, we only looked at RidgeCrest. It was close. We knew that there was no buy in. We just figured that once we were ready to retire, we would move to RidgeCrest. We decided that it was time to move when we started having to pay people to help maintain our house. It suits us very well. We are involved with all kinds of things. We exercise and go swimming. I was the President of the Resident Council for 2 years. There are a lot of activities- always something for going on. We no longer have to pay property taxes, maintain the house or yard cook or clean the house. We are down to one car as that is all we need. There is one thing that we should warn you about. The food is so good that you can easily put on weight. Good thing we have the wellness classes. I do miss a consistency in serving as they randomly choose which side of the dining room to serve first. It makes it hard when you have evening activities to get to after dinner. When we moved here, there was a guest villa. We miss having that space for family and visiting friends as it was one of the benefits that mattered to us when we were moving. Come and check out RidgeCrest! Take advantage of the Lunch and Learn. You get a free meal. I advise you to talk with members.
February 24, 2015
I am/was a resident of this facility
I have been here for three years and I love it - absolutely love it! I joke that they are going to have to pry me out of here with my fingernails dragging. I came from Miami, after serving for 44 years as a high school teacher. My requirements for a retirement community were that is was quiet, clean and safe. I looked at hundreds of communities all over Florida and up along the east coast. I wanted to leave Florida to get away from the hurricane season. Georgia was also out due to its similar climate. South Carolina and North Carolina became my primary search areas and with a proximity to family. I was also looking for excellent medical facilities which drew me to Winston-Salem. RidgeCrest was in the top running. I visited 3 times and wanted to be sure that this would be the right place for me. I wanted one move- period. I have actually gotten well-er since being here. I am very happy and have made many friends. I am involved as much as I physically can be. I cook a lot and provide fresh baked goods to the other members at RidgeCrest. My advice is don't wait, enjoy all that retirement has to offer while you can. There is something for everyone. I am thrilled that I made this decision while still in my 60s. There are activities for all wellness levels.
February 24, 2015
I am/was a resident of this facility
My wife and I left the area for my office with the State Health Program. Then after retiring, we moved back and worked a farm. We then decided to travel the world. We rented an apartment splitting our time here at RidgeCrest for 6 months and then 6 months in Florida. We then found we were spending 4 months packing and unpacking. We decided to buy a house in Florida where we stayed until we were looking for a retirement community. After looking in Florida, we decided to look back at RidgeCrest and were pleased to see that many of the same staff were still working. They remembered us and were extremely helpful in the move back to RidgeCrest. There is a saying that you can't go home again but as I was a local from birth, it feels as though I am home. My wife served as the President of Resident's Council and I am on the Board of Directors. I participate in the chair yoga when I can. I usually exercise everyday either here or at a local gym. We are involved in many of the activities. Last week, I gave a presentation on our trip to Greece. Thank goodness that we are not as busy here as we were in Florida but we are still busy. We had to maintain our home in Florida which we do not have to do here. We have been able to say goodbye to the little stresses in life. Our criteria for a retirement community was three-fold with good healthcare that is accessible and of high quality, compatible community where we could enjoy the other members and they enjoy us, Recreation was important. We found all three here. The hospital is only 3 miles away and is certified. There are 3 medical schools accessible in less than 2 hours. The sub specialties are all covered. This is my hometown, born and raised. I am happy to be back as I know a lot of people.
February 24, 2015
I am/was a resident of this facility
My wife and I have been here 10 years. I was looking for a retirement community that did not require a huge investment. RidgeCrest matches that with the month to month lease that you can easily get out of if need be, at no cost to you. We enjoy most everything. We have bingo, wellness classes, exercise, outside trips to dinner or breakfast or local shows. It is all up to the individual to decide how involved you would like to be. You can be very involved which I highly encourage as my wife and I are active. Doing nothing is the worst. I have served as the Resident Council President and was also on the board for 5 years. I have gotten away from those duties in hopes of having new members be a part of the committees.
See all Independent Living reviews (7)
See fewer reviews
Get Costs
---
Services and Amenities of RidgeCrest
Costs
Assisted Living Starting At:

$4020/month
Independent Living Starting At:

$2480/month
Get Costs
---
About RidgeCrest
Mount Airy's Premier Retirement Community
Experience luxury senior living at RidgeCrest of Mount Airy, North Carolina. Members of our community enjoy premier accommodations, robust social programming, restaurant- style fine dining, industry-leading care services, and an award-winning wellness program. Most importantly, our community is built for our Members, and everything we do is geared toward helping them live Longer, Healthier, Happier lives. At RidgeCrest, we offer two different living options to meet the needs of our Members—Independent Living and Assisted Living.
Our Senior Living Options
Independent Living: Independent Living is designed for seniors who benefit from a maintenance-free lifestyle but need little to no outside assistance. Our Independent Living community offers both cottage homes and villa apartments.
Assisted Living: Assisted Living provides Members assistance with the activities (ADLs) of daily living in an environment geared toward maximizing their independence. Our Members receive personalized care focused on their individual needs and goals.
Get Costs
---
Senior Living Communities near Surry County, NC
Senior Living Communities near Mount Airy, NC
Other Senior Care in Mount Airy, NC
More Senior Care near Mount Airy, NC
RidgeCrest

1000 RidgeCrest Lane, Mount Airy, NC 27030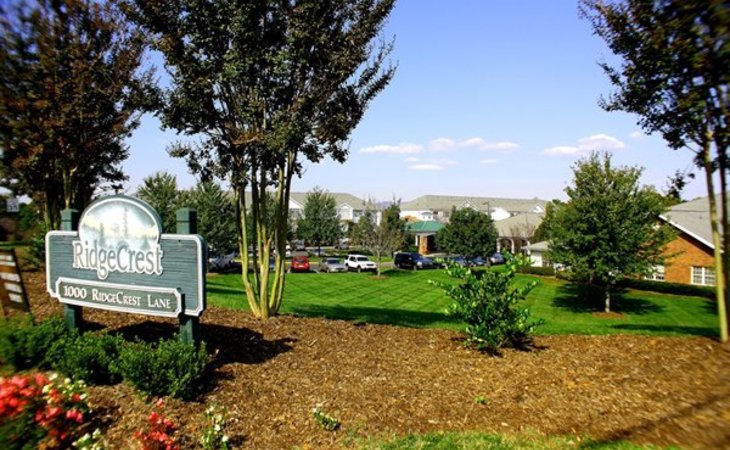 Request Info