Morningside House Nursing Home
Offers Nursing Homes
1000 PELHAM PARKWAY SOUTH, Bronx, NY 10461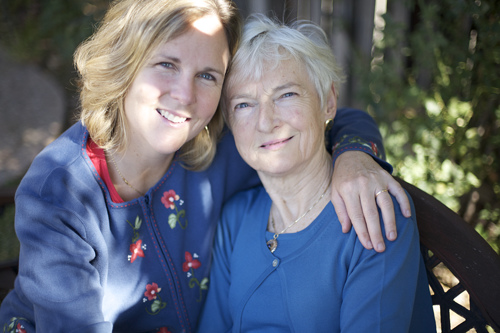 ---
Reviews of Morningside House Nursing Home
Nursing Home Reviews for Morningside House Nursing Home
August 22, 2017
I am a friend or relative of a current/past resident
The staff are rude and the rooms are run down. Patients are walking into othèr patients room.
January 26, 2017
I am a friend or relative of a current/past resident
I was very upset when I went to visit my grandmother and learning that she was placed on the wrong floor. She was temporarily stationed on the rehabilitation floor. When she is there with Alzheimer's and should be on the floor with nurses monitoring them 24/7. The afternoon staff were not aware what she was in for and when we arrived she was walking around crying and no one was able to understand what she was saying because they didn't speak her language, spanish. We explained to them that she cannot be roaming around unsupervised because she has Alzheimer's and will not remember where her room is and she will honestly try to leave. They then asked me "why isn't she on the Alzheimer's floor?". They didn't even know she wasn't there for rehab. The fact that the first shift did not pass this on to the following shift is horrible this place is disorganized and unsafe for my grandmother. The supervisor refused to come meet with us face to face and was telling the nurse that her spot isn't yet ready. Why did they accept my grandmother mother then? Why isn't she being supervised accordingly? Why didn't any of the staff on that shift know who she was or why she was there? Why didn't they assign someone to watch over her until her room on the correct floor was ready? The second day visiting her room on the Alzheimer's floor still was not ready and she still wasn't assigned a person to monitor her. Her room's layout is unsafe for her. The bed was too high and she could not climb back in after managing to get off on her own. I truly hope that when she does get her room on the Alzheimer's floor that they tend to her the way she needs to be. Until then I give this place zero stars and do not recommend to anyone.
September 29, 2016
I am a friend or relative of a current/past resident
We just had our mother there for a short term stay, the newly renovated unit was amazing, staff was kind and caring and always willing to help with whatever we needed. The food when it was good was really good according to my mother but she did have 1 or 2 items she didn't like. Physical therapy took amazing care of her and got her home in better shape than what she was in before she went to the hospital.
January 06, 2015
I visited this facility
Morningside House Nursing Home was a nice place, but it wasn't for my brother. It was an adult home before, but they have changed it to an assisted living home. He did not need assisted living, but the facility and everything seemed really nice. They have only one floor for the mentally ill, and that was kind of depressing. This is because my brother is not used to seeing mentally ill people all the time. He has never had to stay in a place like that for a long period of time. Everything was nice except that the floor he would be sleeping in would be difficult because there were so many of them. However, if they would have accepted my brother, I would have put him there.
August 28, 2014
I am a friend or relative of a resident
We put my sister in a nursing home. It's called Morningside House Nursing Home. The accommodations there are very good. The rooms are very simple but very clean. I think they're OK for them for what they do. My sister was in a wheelchair for a while, but now she is walking with a walker. I didn't get to mingle too much with the staff, but I was in the dining room when my sister was eating, and the staff was very good. Most of the people were foreigners, but they were very nice, very clean, and very good with the residents. The dining room is very small, they don't have too many people in there. I would recommend it to people who don't have too much income, so this one is OK. The place is very clean and the people are very nice. It seems that they're very caring with the patients.
June 29, 2012
I am a friend or relative of a resident
The staff seemed really nice when i came to visit. My great aunt is not the easiest to please so naturally she complained about the service there. From a outsider looking in, i definitely thought this home did a great job taking care of the elderly
May 09, 2012
I am a past client of this provider
There is no words to say how much love and care that is given at Morningside. They cared for my father for about four years and spoiled him. They kept the family up to date every day, If you had any question they were answered with truth. If they saws the family upset they went out of their way to see that the family was cared for. There was an open door policy. We were able to call at any time to speak to a staff member.My daddy passed away under their care,but he died happy with the love they showed. Even after his death they still called or wrote to us. If I had money I would do so much to help them.
October 04, 2011
I am a friend or relative of a resident
Morningside House is a nursing home/rehabilitation facility located on Pelham Parkway South in the Bronx, New York. It is within walking distance of the number 5 subway, a longer walking distance from buses. The visiting hours are generous, but it is difficult to visit in the day if you are driving, as there is almost no street parking. After 7 PM, it becomes easy to park. The facility is clean and appears well-maintained, and has amenities such as a library with internet access and a lovely courtyard used by patients and visitors. Our experiences with the staff have been mixed. There are some very attentive and caring employees at all levels, but the majority have ranged from indifferent to disrespectful to incompetent. It is common for me to hear from my father that he is awakened in the middle of the night by aides coming in the room to do something and talking loudly either with other employees or on their cell phone, indifferent to the patient. I have often observed that staff's non work-related conversations having priority over patients' needs. Patient requests for basic care are often delayed or altogether forgotten, and some staff unapologetic to defiant when tasks are finally carried out. The excuse always given is that they are understaffed, but I find this ironic because my father is paying cash for care here and it is $450 per day. Another issue is the dietary department. While the staff often tries to please patients, there ability to do so is lacking. The meals consist almost exclusively of canned and frozen side dishes, and only the most inexpensive cuts and preparations of meat, poultry and fish. While being in the restaurant business I am aware of budgetary and dietary restrictions, there is nothing provided, even on holidays or birthdays, that would even faintly remind patients of home- or restaurant-prepared meals. I strongly feel something could be done to at least occasionally provide food that is nutritionally sound while not seeming so 'institutional', perhaps by including fresh produce or better, though costly, portions of proteins. The portion sizes do appear to be adequate, and staff courteous. All in all, Morningside is a very average nursing home. My father has been in a couple the last few years and it is no worse or better than most he has been in.
See all Nursing Home reviews (8)
See fewer reviews
Get Costs
---
Services and Amenities of Morningside House Nursing Home
Medicare
Health:
Overall:
Quality:
Staff:
Medicare Provider Number: 335484
Ownership Type:

For Profit Corporation

Date Certified:

10/01/2020
Get Costs
---
About Morningside House Nursing Home
Morningside House Nursing Home is a senior living provider in Bronx, New York that offers residents Nursing Homes. Contact Morningside House Nursing Home for more details on services and rates.
Get Costs
---
Map of Morningside House Nursing Home
---
Senior Living Communities near Bronx County, NY
Senior Living Communities near Bronx, NY
Other Senior Care in Bronx, NY