3330 Edinborough Way, Edina, MN 55435
Offers Independent Living, Memory Care, and Assisted Living
Photos of Brookdale Edina
Request Pricing
By clicking "Get Costs", I am providing express written consent to receive calls including automated/pre-recorded calls and automated texts for which I may incur a cost, as well as emails from Caring and its partners. I understand I am not obligated to provide this consent to utilize Caring's service(s). I acknowledge I was able to review the Agreement to be Contacted, Terms of Use, and Privacy Policy. This site is protected by reCAPTCHA and the Google Privacy Policy and Terms of Service apply.
Reviews of Brookdale Edina in Edina, Minnesota
4.8

4.7

4.2

4.3

3.5
Reviewer#JM120423b
My aunt's first choice was Brookdale Edina because it was in her backyard, so she would be in her neighborhood. The facility was very nice. It was just top-notch. The price was also almost double what she's paying where she is now. The rooms were great. The one drawback about Brookdale is that if my aunt needs assisted living because of health reasons, she would have to move from her apartment to a different floor. They take you to the store once a week, which was a big deal for her. We really liked the lady at Brookdale. She went out of her way to get us a cheaper monthly rate. They had the food on display, which I thought was really nice. The food looked really good. The facility (as a whole) was just beautiful.
John
I had a good tour of Brookdale Edina, but the apartment that we saw was small and dark with one small window looking at the interstate. They had a lot of activities going on. They had a very large indoor park, which was nice. I only met the salespeople, and they were good.
Reviewer#RD0224lc
We saw Brookdale Edina, which we liked. I enjoyed it. I think it's a good place for people who are still able to get around. The apartments were very nice. They looked warm and comforting. We didn't meet a whole lot of people. They said hi. They're nice people. The dining area looked nice, but it wasn't as big as I thought it would be. They're very safety conscious though. The staff said as soon as they stopped wearing masks, people started getting sick. They want their people there to be healthy. While you're in there, you wear masks so that you don't spread anything to anybody else, and that's fine.
ReviewerRD#rb0228
I went and toured Brookdale Edina. They were friendly. They had people that helped me with the tour and provided information. It's a lovely and very clean facility. The person who gave me the tour was incredibly informative, helpful, and knowledgeable. I saw three different rooms, and all of them seemed appropriate, well-lit, and clean. I also saw an example of a menu which looked appropriate. They have different options, too. For activities, there is music, community activities, games, and an indoor park, which is lovely.
Ellen
The two things that kinda threw me away from my visit to Brookdale Edina were their staffing situation and they have like apartment hallways. It wasn't like the rooms were all centered around each other where they have this common area, and the staffing was set up "as needed", so I wasn't happy about that. The rooms were nice, but they were smaller than the other places I saw in size. They had a little refrigerator, some coverage, and things like that, but the general room was smaller and the price per month was the same as others. They have great activities for the seniors, they have music and entertainment coming in, usually, anywhere from 2-3 times a week, and they also have bingo and church services.
Provider Response
Thank you for taking the time to provide us with your feedback. Your feedback will be shared with management.
Danielle
I toured Brookdale Edina. It was a very good facility. It was very all-inclusive. The layouts were spacious, and there was plenty of natural light. They had a dining room with a full kitchen. They had an atrium that the public could use. They had a lot of programs there. They had a pool, a movie theater, speakers that come in, a salon, and transportation. The staff who gave me the tour, Victoria, was very good. The apartments were very spacious. The one I saw was 650 square feet, with a huge bathroom, a huge kitchen, and a good-sized living and dining room. The bedroom was adequate. They also offered, housekeeping.
Barbara
Brookdale Edina was very nice, but it's out of our price range. My tour was very informative, they took their time with us and they asked for the budget. We didn't see the rooms, we were not even allowed to go upstairs. The community was kind of crowded, but they were not talkative to anyone because of the fear of COVID still going around. So we just kind of kept to ourselves and talked to the manager or the person who gave us the tour. The staff was very nice and informed. I like how big the facility was and how nice it looked on the inside. It's a clean and good place.
Barbara
We toured Brookdale Edina. It looked like they really take care of the people there. They had the capability there. We weren't allowed to tour the rooms at all, but the staffing looked like they had everything under control. We looked at their assisted living and memory care for my mom, but they're out of our price range. The person who gave us the tour was very knowledgeable and took time to talk to us, which was great. I really liked that. The staff was really good as well. They gave us knowledge. Everything looked clean and healthy. There was no garbage anywhere. It was just really safe. Inside the building, they had a huge arboretum. It was very nice and well-kept. We were also in the cafeteria area and social area.
Patricia
We went to visit Brookdale Edina for my brother. It was a very nice place with very nice people. We also ate there. The staff were wonderful people. I like that place. I like that they had a lot of activities. They had more amenities than the other place we toured. They're connected to a park there. You can go to the exercise room or swim in the pool.
James
I toured Brookdale Edina. I thought the staff was a wonderful salesperson. It had a lovely place. It might shy away a little bit from its hominess of it because of its location with such large other buildings. It was nice. They have as good staffing as I've seen. I went to the memory care section. Memory care is connected to this larger senior living complex, and so it's a plus and a minus in some ways. They had good staffing and good presentation and they were very helpful in my search for something that would fit would fit my wife. If I were to go to respite care, I'd have to rent a bed. I thought they could make it easier for us to make that small request that they would put a bed of comfort there that they could rent for that month until I could be assured that we were going to stay there for the rest of her life. I was given a piece of pie which we appreciated. I was also given a little canvas care that had a little magnet for the refrigerator and that was nice.
Provider Response
Thank you for taking the time to provide us with your feedback.
Janet
Our tour at Brookdale Edina was top-notch. We liked the access to the park next door. That would be more entertaining for the seniors and I think that was cool. They have a lot of activities for the seniors, too, like going out to The Arboretum. That was very impressive. They keep an active quality of life. You don't just go to a place and sit there in your room. I think doing things and going out with the other seniors is a good thing. They gave us lunch I thought the food was good (I am a cook myself). We met with Victoria and she was just wonderful and very nice. Also, we met the activity director and we got to tour the assisted living floor, and it was very nice and very small. There weren't a lot of people on the floor. The apartment was just top-notch as well. I liked that you had your own private space. The only thing was it was in a busy location and my parents have an issue with tall buildings, but that's just them. My husband and I thought the building was fabulous and nicely designed. We liked that the activities were on the bottom floor.
Corisa
I visited Brookdale Edina. They were very good. It's quite large. It had a lot of floors of just independent living, and then assisted living floors, it was huge. It's a big one. The dining area and the rooms look good. They have concerts on Fridays, there's also like a kid's zone there. So, on Fridays they're not allowed to use their area. They have bingo and they have activities all throughout the day as well.
G.B.
I saw both assisted living and memory care when I visited Brookdale Edina. The overall experience was pretty good. The assisted living was very nice but the memory care facility, I was a little concerned about. The idea that they cannot secure their doors and their units, was a concern to me. The two units that we looked into were all unoccupied. The views from the windows were not very pleasant at all. I remember looking at steel girders and play areas that they have and it was not attractive at all. I just left after the tour feeling like this would not accommodate my mom very well. The assisted living was just very nice, both the construction and how it was laid out. The dining areas were very nice too. The staff I spoke with was very accommodating. She did her job very well, as far as I am concerned. We were able to try their food and it was excellent. One problem that I had with it is that any window that you can view, either from the lobby or from the rooms that we saw, was looking at another parking lot or a building across the way. There wasn't any real green space.
Tamara
I had an in-person tour of Brookdale Edina. The staff showed me the common areas and the memory care areas. She explained that they have two regions of the memory care area. It was a much larger facility, and they probably had more activities that would be available. The staff was very good and personable. They had a courtyard and a place for music where there were concerts on Sundays. They had a lot of good amenities. They have onboard chefs, and they gave me cookies, which were good.
Jane
Brookdale Edina was very well kept, nice and clean. I think all the people on staff seemed to know what their job was, and they were performing it well. They have lots of activities. They're connected to a park, and seniors can go into the park. They have tables where they can sit there and have their meal and watch children play in the park. Their rooms were all nice. I was looking for a small studio, so that kind of limits you, but still, my brother doesn't need any more than that. I did not try the food. I did see samples of artificial food that was made to look like food that is served there, and they looked very good.
Abby
We toured Brookdale Edina with several family members. I like it because everything is right there. They do physical therapy, and they have doctors. What I like about it is they have memory care, they have assisted living, and they have senior apartments. The residents of the senior apartments participate with some of the assisted living people. They call them ambassadors. The first 90 days in assisted living, they kind of assign a couple of people in the senior living to bring you down to meals and to introduce you to people. I like that part of it. However, it's an 18-story building. The assisted living is floors 5, 6, and 7, and so it's not like she'll be living on the 18th floor, but it looks like an apartment living whereas the other facility looked more like a home just being a three-story building. The sales director was very knowledgeable and very personable. She showed us four different units, even units that we wouldn't necessarily want to see as a studio, just so that we could see the difference between a studio and a one-bedroom. The food looked good. The place looked clean. They're connected to Edinborough Park, which is full of children inside playing, swimming, and whatever, and I see that as a huge advantage for elderly people to be able to see and hear children. I wouldn't mind staying there myself, but I'm not quite old enough yet.
Susan
I liked everything about Brookdale Edina. The people I know who know people there had no complaints. The apartment was lovely. I liked the fact that it is connected to an indoor park that has 400 plants and trees, so my brother can enjoy the winter. I liked the dining room situation. I liked the fact that if by 10:00 in the morning he hasn't hit the little button, someone will come check on him. I feel it's a very safe place. The amenities that go with renting an independent apartment are fabulous. At this point, I have nothing to say negative about what I saw. I was comfortable with it right away. It has a lot to do with the woman who talked with us, and the first time my husband and I went and answered questions on text. We went down there on Monday morning for my brother to see it, and he was very hesitant to move from a little country town up here, but by last night he had thought it over a lot and he has agreed. The staff we met was very nice. A lady who lives there said, "Oh, you'll just love it here." This was on her own spontaneity. I think the facilities they have with the exercising, the films, and the activities were just wonderful. Whether my brother takes part in all of them, the fact that he could, and maybe in time he will, that is very good. It's just so all-inclusive in everything we would need. We saw arts and crafts, the exercise room, which had very good equipment, where they show movies, the dining room, and we saw the menu. We've seen this all two times. We had an apple pie and it was good. The facility was very clean.
Stephanie
Brookdale Edina was nice, but it's a high rise, and the views overlook the little indoor park. From other places I've seen, I like the others better than this one. The staff was very pleasant. She was wonderful by the time I walked in there. I just don't think it was the right place for my mom. The location was fine. It's right off the highway, kind of the main street, so it's easy to get to.
Noel
I visited Brookdale Edin, it was a really good tour. They were friendly, informative, and it was a very positive place. I enjoyed the spaces and the apartments were nice. They have a lot of activities, a lot of opportunities, and access to stuff that I felt was great. That it was connected to Edinborough Park, was also really nice. In terms of amenities, they had everything and it was kind of state of the art.
Donald
Brookdale Edina has a lot of activity and seems to be run very well. The facility is very clean and well-maintained and managed. There's a walking area where I could use my walker and it's kind of in a remote area, and I would appreciate that. But other than that, they're mandated to wear a mask, and I'm pretty uncomfortable with that. I understood that they are quite active and going places, and going out to events and so forth; they also have something going on there all the time. So, I think as long as their health permits, I think they enjoy it. Everything seems to be going efficiently. There was a group leaving the morning I was there, and everyone seemed happy and content. They're very efficient. I understand that they have a swimming pool and several things like the workout room and they're very good. It's fairly easy to get to, but for me, I'd rather be in a small town away from the hustle and bustle. It's located close to the hospital.
Provider Response
Thank you for taking the time to share your thoughts. By giving us your feedback, you are helping us to understand what we do well and what we need to focus on improving. Please be assured your feedback will be reviewed and used to help better serve our residents and their families.
EL
Brookdale Edina was quite nice. There are a lot of hallways and it's a high rise. The staff seemed nice. We saw two rooms that were decent, and the view looked over their indoor park, not outside. A lot of things were going on. It was a very busy place. If you don't mind the hallways and going up and down on elevators, I'm sure it'd be a "four" or a "five," but those are the things I was looking at. The staff seemed to be doing what they're there for. I remember a couple of rooms on each end of the hall in the memory care, and they weren't very big.
David
Brookdale Edina is a much larger facility, but the pricing is more complicated. It is also tailored to a much broader array of seniors, that is, you've got anybody from people who still are driving and have cars and are going out and playing tennis and golf to (for lack of a better term) invalids. The staff was knowledgeable, very understanding, and caring. They have lounging areas and dining facilities. It was very much club-like. It was very homey.
Liming
We liked Atria at the Arboretum, but it was just more of a high rise type of layout, was a little compact, and not as flat and as open as we liked, but other than that, I think the services, the staff, the facilities, its environment, and the location was a 5 rating. The rooms were very, very nice, very updated, very clean, beautiful, and very pleasant. They have a good schedule of organized activities, outings, and interesting programs or agendas. It was a Friday when we were there and I believe we saw a happy hour and it looked like they had fun. They were all happy, cheerful, and it was a happy crowd. Even though it was not our preference, it was still top-notch.
Steve
Brookdale Edina was a very nice facility. We looked at a couple of different units. One was I think $3100 a month, and the other one was $2900. We saw the two model units, one for each size, and they were very clean and nice. It's a skyrise, so it's high up in the air, but it's very clean, and they have everything like meal services, library, and looked like they had quite a few activities for people. Rose toured us and she was very nice and very helpful. She was very understanding of my mom being apprehensive about a big move like this. Their dining area was restaurant-style and it looked very nice too. They have a fitness therapy room, a board of weekly activities, a book club in the library, a puzzle room, and it's attached to an indoor park. So, that's good for the winter here in Minnesota.
Ella
Brookdale Edina was very nice. It was wonderful and everything seemed very nice. If I had to recommend it to someone, I would. It was nice that the community center was right there, too, so that if you wanted, you could hear children laughing, things going on, and life in general happening. I thought the apartments were nice. Some of the bedrooms are bigger than the bedrooms I have now. I don't know if there were people in the rooms on either side of us, but it seemed quiet in the rooms. There were nice views and sunlight. It seemed like there was a fair amount of storage, but I preferred the two-bedroom ones myself, just because then we would have a place for the computers, the sewing machines, and the stuff that we do. The man who gave us the tour was new to the position -- like within the last year -- so with COVID being a factor for everything, maybe they didn't have all of the information that he needed, but I'm sure as more and more people come to live there, he'll have more advice for new people coming in. The other lady who talked to us, though, was just a sweetheart. She'd been there for quite a while, and she just knew so many things. The dining area looked fine; it looked restaurant-like, not cafeteria-like.
Cindy
I was impressed with the person who showed us around at Brookdale Edina. She was knowledgeable, warm, and friendly, and she seemed to know many of the clients. It seemed to be an easy, comfortable atmosphere. I thought the rooms were attractive. It is connected with an indoor park, which I loved. But I think that it would be overwhelming for my parents. It seems to me that it would be complex for them, maybe because it was my initial visit to the facility. I thought as far as the people went, everyone I met was very nice. I thought it might be a little harder to make your way around, although they mentioned that they have people who live there who are available and welcome new people. So I thought that was a very nice way to accommodate some of the reluctance about socializing. The food was very nicely presented. It's appealing to the eyes, nose, and senses. It was mild but not bland -- not really an exciting meal, but it looked pretty and it was tasty enough.
Deborah
I visited Brookdale Edina and the person who toured us was very good and very nice. The layout looked great and their menu looked very good. I liked that it's hooked to an indoor park and it's a rental. I'm just not sure if I want to live in a high-rise building. If something goes around, it's going to be pretty hard, but I thought that place was very lovely.
John
Brookdale Edina was lovely. We're pleased with it. They have the nicest rooms I've seen so far. I liked the size and the openness of it. The staff were very good and very thorough too. The staff member toured the whole building for us. She was wonderful, very respectful and knew her job well. There's an indoor park right next door, which was nice. The dining area was beautiful. We had no food, but they invited us to come back and have a meal with them. The facility was excellent. They really impressed me with their building. They have a bistro, groups that would come in, exercise area, swimming pool, and a fitness center that you could use for free.
Gary
Brookdale Edina was a very friendly, vibrant community with lots of activity. The staff was excellent, very knowledgeable, really welcoming, and gave us suggestions. I noticed they were talking to all the residents that were there too. I noticed multiple staff members that were interacting with residents. The facility was very, very clean and very updated. I would say I liked the location more than anything. The layout is good too. I liked the way you could get to everything within the building. All the things you like, from dining to entertainment to the big atrium area were all very accessible. I also saw that they have a nice spa, a salon, and a great recreation area.
Michelle
I am a friend or relative of a current/past resident
My relatives have been living in Brookdale Edina. They're taking good care of them so far, and the room they have is nice. They've put together a single room and a studio, because there weren't any two bedrooms or two-person rooms available. They had to fix the ceiling though, and that isn't quite finished yet. There was a leak upstairs and we were waiting for that, but other than that it's good. They also seem to like the staff and the food. They said it's good. They have several activities too, although I don't think they have done any of them yet.
Robert
We took a tour at Brookdale Edina and it was good. They showed us their facilities, and it appealed to us. The important thing for us is the location. We like that it was not too far from where we live right now and what we are accustomed to. The staff were very helpful. We saw a sample of what the dinner meal would be.
Heidi
We looked at Brookdale Edina. They were great. It's top notch. The staff was very friendly, very attentive, and had all the answers that we needed. The facility was very clean. The three rooms that we looked at were very clean.
Cheryl
I am a friend or relative of a current/past resident
My mother moved into Brookdale Edina. I think she liked the atmosphere, it was big, and she didn't feel quite so in the spotlight maybe. She was really comfortable with the staff as they were taking her around and talking to her. I think that quite clinched it; it was the staff. She has a studio, and I think it is big enough for what she needed. It isn't overwhelming for her, so we were able to put in all the furniture she wanted without any trouble. The facility is warm and welcoming, the staff is excellent, it's an 18-story building, it's pretty big, but they have a lot of things to offer as far as activities and community kind of thing, which I think will be good for her. Right now, there's not a whole lot of activities. They're doing bingo, she's joined the knitting club, and I'm hoping that they'll open the indoor park fairly soon so she can take walks through the garden. She says the food is very good, she's a diabetic, and she doesn't have a lot of options as far as diabetic.
Crystal
Brookdale Edina was excellent. It's just that they had way more amenities than my father needs. He's 90, and he really doesn't need the extra amenities that they have to offer. They even have a bar, which I thought was pretty cool. The restaurant looked fabulous. They had a pool table and an indoor walking park. The amenities were just wonderful, but he would have never been able to enjoy any of that. I met quite a few of their staff and all of them provided just excellent customer service.
Reviewer012021
I am/was a resident of this facility
Brookdale Edina was fine. We had a 1-bedroom 1-bathroom, and we had two meals a day. The food was alright. The problem being there was that they raised our rent. Also, the amenities that we were offered were not available. It was not their fault, but it wasn't our fault either. I don't think they should have raised our rent. Food was as good as it could be in a place like that.
Kimberly
I went to Brookdale Edina. It was really positive, they were extraordinary. The only reason I didn't go with Brookdale was because it didn't have any more memory care seats and we also needed a facility that would, in a short of period of time, be able to accept the Elderly Waiver. The staff was fantastic, from beginning to end. From the staff, to the facilities, to the quality of programming, Brookdale really did a nice job. It was well kept, well designed, and updated. The rooms were well designed, clean, lots of windows, but they were nicely done. It was well situated, close to shopping, and close to transportation.
Mary
Brookdale Edina was very nice. They're very friendly. With the COVID they tested us before we went in and took our temperature. The staff was very nice. She and I are still in touch with each other. My bother has chosen it at this point in time. He likes to live where he has a view of things and he would be up on the sixth or seventh floor at this place. There's also the indoor park, so in the winter when it's cold, you have some place you can go and walk around without having to go outside. They have a lot of social activities and things for them to do.
Barbara
We went to Brookdale Edina. It's wonderful, the apartment was very nice, and the staff was very cordial, and very nice. They were wonderful people to work with. We checked the dining area, we were offered a meal to take home, but we declined. We were told about the amenities, but we did not observe any.
Ellen
I am a friend or relative of a current/past resident
We chose Brookdale Edina for my husband because he was in another Brookdale that we were not happy with, and we thought that transfer to another Brookdale would be the easiest for him. The staff members seem fine. We've not had too much connection with them only because my husband has been in quarantine ever since he moved in, but he got out yesterday, so we're looking forward to more interaction with the staff. His room is lovely. It seems that they knew what they were doing. I'm just not that familiar with it so far. He said the food is fine.
Provider Response
We appreciate you providing this feedback regarding your experience with Brookdale. We encourage you to connect with the local management team for any concerns you might have. We have shared this feedback with management.
Reviewer041420
We had a nice visit at Brookdale Edina. It was very good. The lady was very nice and I like the place. They showed me everything and everything was fine. Food was good, too. The place was OK.
Dale
I am a friend or relative of a current/past resident
Brookdale Edina is good. The staff is cordial, helpful, friendly, and accommodating. My mother has a very nice corner room and it has a lot of windows, so it seems bigger. She likes it. The food is good and the dining area is like a restaurant. They have happy hour, card nights, exercises, and trips. It's a very nice facility. They have a bus that takes a loop around the Edina area and connects them free of charge to doctors, dentists, Target, shopping, and a movie theater. It runs daily.
Sharon
My rating for Brookdale Edina is not very good. I didn't get to see the staff or see how they were dealing with the memory unit people. I didn't get to see what the program was. I did tour the facility, but all I saw were the rooms. The living atmosphere was very good. The person who showed us around was very good. She was very cordial and engaging. The food was fine. However, I didn't get to find out what I wanted to know. They didn't show me the program.
Maleiha
We went to Brookdale Edina and because there's an independent living part of the building, it feels a little bit less like a nursing home than some of the other places that we looked at. It had a little bit more of an active feeling, and it's a little bit warmer, not quite so cold and sterile as some of the newer places, and my grandfather likes that about it. The staff was very good. They were responsive and helpful throughout the process. They had to kind of push us along, but they were very good. The food was pretty good. They've have bingo and concerts in the park that the residents can just walk down to and it's all indoors. They have access to a pool, a treadmill, a walking path inside, and movie nights.
Tim
We checked out Brookdale Edina, and the first thing they told us was, they're basically private, did not accept government assistance, and you would have to pay from your own funds. It has 18 floors of residence, which is rather tall, and they were on the more expensive side. They had different varieties of apartments you can choose from, like studios, one-bedrooms, and some were very nice, upscale-rooms, while others were standard, regular scale-rooms. The staff seemed very nice, and we had a good tour, but we didn't like that the building was attached to an indoor city-park; we thought it was risky for elderly people who did not have a good memory, and they could easily get lost. Doctors come, so you do not need to leave the facility to go to a doctor.
Morgan
I visited Brookdale and thought it was a lovely environment. It's close to many amenities, things to do, and shopping. It felt like very nice, upscale living. The staff was friendly, open to questions, and treated me very well. The food was amazing. They're connected to a community center, so you can go swimming. It was more for active people.
Vicki
Brookdale Edina was very nice. The staff member who assisted me was very informative. They do part of your laundry, have wellness checks, and lots of different kinds of activities, like clubs, exercising, and field trips.
AJ630487
The tour I had at Brookdale Edina was great. I got to see everything and what was going on. The staff was very nice, helpful, and answered all my questions. The rooms were nice, but the hallways were very narrow, which concerned me because my husband has a big wheelchair. There were a bunch of ladies downstairs, and someone was playing the piano while the others were singing.
Anonymous115521850
Brookdale Edina was 18 stories, so for me, it was way too big. Also you had to take a certain number of meals with your rent. I like the other one better, where if I didn't want to take any meals, I didn't have to, and the meals were à la carte. Some of the rooms were triangular rooms, and to me, they would be hard to put furniture in. The square-footage was OK, but they just were not conducive to arranging your furniture because of the angles of the way it was built.
pber
They've just renovated and their new prices make YOU pay for the renovations!! Very expensive!!!
Provider Response
We are sorry to hear your tour of Brookdale Edina did not meet your expectations. We want to thank you for taking the time to visit and provide feedback. Our staff is committed to providing the highest-quality service and care and we will share your feedback with our management team.
Caring111170350
I am a friend or relative of a resident
My mother is currently at Brookdale. She has been there for four years. Mother's overall experience there is excellent. The staff is good. Her room has a great view with great space. She enjoys it very much.
Caring11234
I am a friend or relative of resident
The entire building has been undergoing a remodel for about a year and a half, and it's not finished yet. The noise level and disruption have been extremely stressful for many residents, some of whom have had to move on very short notice to a different section of the building. There are many blocked-off areas, and tools, ladders, and other construction supplies that present fall risks and other dangers to the residents. Throughout this time, the facility has continued to charge full rent, at least to my family member. The management keeps saying how much people will love the final result, but I don't think that matters as much to some of the residents as having a quieter, safer, less chaotic home.
Provider Response
We are sorry to hear that your experience with us is not fully meeting you and your loved one's expectations. We appreciate you taking the time to share your concerns and hope you will call us at 877-400-5296 or email us at familyconnection@brookdale.com to discuss your concerns in greater detail.
Tom104251450
Edinborough (Edina Park Plaza) looked like a complete facility from independent living, and then they were adding on a memory care unit later. I liked its location. I looked at the independent living units, and they looked very nice. I liked the arrangements that they had there. I was trying to compare it with what my current facility already had, and it was pretty similar. The attraction to me was that they were building a memory care unit with it, which my mother would need in the future. I met with Donna -- she was the sales associate or whatever her position was -- she was very accommodating. I liked the layout of the rooms. They were pretty new. They were renovating them. They looked spacious and very comfortable. What was attractive to me was that the community's park and recreation department headed in-door recreation facility was in the same complex, and I liked that because family members with young children could come over and visit them, and they could go over to the park and be able to play. There was something for the little ones to do while they were visiting great grandparents. The location was close to a hospital. It was probably about a mile from the hospital. I would recommend it, and if my parents were interested in the place, I would say I would recommend it to them.
Caring104389950
They didn't have the memory care in Edina Park Plaza, which they did say they would be having very soon. A lady helped us with a lot of information, as far as talking to us about the elderly waver. They had an indoor park, and they did allow the public to come in and goof around in there with the children. They had a swimming pool and exercise place, and it's right attached to the assisted living.
Provider Response
Thank you for taking the time to visit and share your feedback. We hope you will come back and visit us soon!
mildred10
This facility is under construction right now. It is a mess! It is very loud and my love ones always complained that at times there is no hot water. Not only does this facility offers Independent Living, but also Assisted Living. The Independent Living residents are better cared for versus the Assisted Living. When I toured the place, I witnessed a man in pain and seemed so lost. He lost his balance and lowered himself to the ground. I had to help him get up, because no staff was in sight. I found a staff in a green shirt and asked where the nurse was and she pointed me out to her office. I went in there and she was not there. The staff tells me that she was in a meeting. I checked again 2hours later and the staff tells me she was still in a meeting. I could not believe it! I reported to the staff what had occurred, who tells me that this happens all the time. I do not care for this place! It should be reported as a negligence to the state!
Provider Response
We apologize for any inconvenience the construction has caused, and we are looking forward to completing our improvements. We appreciate you taking the time to share your care concerns and hope you will call us at 877-400-5296 to discuss in greater detail.
Caring82727450
The staff at Edina Park Plaza was really great. The woman that showed us around was really warm, helpful, and very detailed. We had lunch beforehand; she set that up for us so we could try the dining facility. We saw several different apartments, and they were updated. They have nice kitchens, and it kind of have a little bit more like a hotel feel than like a home feel. I like the updated apartments.
Kimberly12
I am a friend or relative of a resident
Brookdale is one of the nice ones, and it had the price that we could afford. The staff is very nice, and they are on doing some updating so there is some construction going on which is really hard on my dad. The food is OK; it's not great, but it's okay. There are quite a few activities like book readings, sing-alongs, and trips; they've got a bus, and the location is nice.
Caring96472750
When we were at Edina Park Plaza, it was under construction. It was very noisy, and it was really hard to get a good feel for how it really was there. It was a high rise building which my mom wasn't really interested in, and it wasn't a good fit for us. It just seemed like it was a hard place to get in and out of and difficult for people parking and coming to visit. There were a few things that were just not very pleasant about that.
Provider Response
Thank you for your feedback. We apologize for any inconvenience you experienced. We are currently remodeling our dining room and public areas, and unfortunately, some parking is temporarily closed off due to the remodeling. Our residents are looking forward to the renovations and we hope you will visit again to see all of the improvements we have made!
Peggy35
I thought the food at Edina Park Plaza was very good; the tour was nice; and we enjoyed the facility. The staff were all very nice. The dining facility was what I liked the most and the overall layout was nice, too.
Caring60173050
I got a tour of Edina Park, and the staff was excellent. They answered all my questions quite clearly. I saw people sitting and reading and playing cards, and there were people in the dining room chatting. The parking was easy. The rooms were beautiful. The size was adequate, and they had a good kitchen area and safety poles. They've got excellent views out the window. The attitude of the staff was very good. The marketing manager went out of her way to help us, and she was excellent.
Denise20
The rooms were nice. I like that they have a lot of activities. It's connected to the city park, and so there's a lot going on down there. They were having a Christmas show. The staff was real nice, helpful, and knowledgeable. It was good. They were renovating a lot of parts of it. I just thought that the halls were a little close; it's real tight in there. That's the only thing. It's more like a hotel. It's a tall building. The dining area looked nice and clean.
Caring82889150
What I liked about Edina Park Plaza was that there were so many activities associated with the building, lots of activities for kids. I haven't seen anything else like it before. The staff seemed fine. It looks like they might have had some turnover with the staff, and I'm thinking that things are just getting busy. It seemed a little bit old, but I know that they're going through some changes, so it may be a good thing. I want to go someplace that caters to the young and the old, and when I've looked at other places, they just don't measure up to Edina Park Plaza.
Caring80786950
Edina Park Plaza indicated that they were going through a fairly major renovation. The bathroom was remodeled, and they had all of the safety grips, but they had those things before. It's just that it was time for an upgrade, evidently. They had kitchens with marble-looking countertops and new appliances. The windows are big, so there is a lot of natural light in the windows in the rooms. In some cases, they're from a very high ceiling down, not to the floor but to within a couple of feet of the floor, so it's very bright and sunny. The people were very nice. We met some of the residents and the staff. They have a nice area for dining, as well as an area where they can go out onto. It's not outside, but it's into Edinborough covered park area, which has trees, and they do activities and concerts and things there as well. It has a good connection to the rest of the building in the facility and community. It was a good, interesting visit.
Rick18
Edina Park Plaza was nice, but they remodeled all the things now, and I haven't been there since it was remodeled. I only got to meet a couple of their staff members, and they were very friendly and very pleasant. They had an exercise area there, and it was very nice. I also know that they had level three rehab there.
Nancy82036850
I am a friend or relative of a resident
Edina Park Plaza it fabulous. They treat my mom with such respect and kindness. When we get to the restaurant of the place, they always make sure to get her order first and talk to her. It just needs a little remodeling and the elevator is slightly worn. But I am very pleased and I highly recommend it to others.
Don25
Our impression of this facility was that it was more like a hotel than a Senior home. Narrow halls and small rooms. Pretty expensive, also. Assisted care was provided on an "as needed" from Home delivery.
Aileen48
Edina Park was definitely old but it was clean and well kept. Most people there seemed to be about 80. I never even looked at the rooms or anything. I just said I don't think this is the right place. I had a meal in their dining room and it was fine. The staff was extremely accommodating.
Provider Response
Thank you for taking the time to provide us with your feedback.
Caring4669
I saw two different apartments of Edina Park. They were quite nice. They're doing a multi-million dollar renovation and expansion. They were very proud of their food services, so I was invited to have lunch but I was unable to stay at that point. One of the things that I like about it is it's connected to really nice indoor park. I would recommend this facility to others.
johnsondgdt
Beautiful lobby! Does NOT feel like like anything other than a luxury hotel. This feeling carries over into the newly remodeled apartments all with large windows. Superior services provided and no stone is left unturned when it comes to amenities.
Shirley24
I am a friend or relative of a resident
My parents are in a nice 2-bedroom apartment in Edina Park Plaza. Their room was on the 16th floor and has a balcony with an incredible view especially at night. The food at the restaurant downstairs is very good. The thing that I really like the most is that they have this cafeteria type of service with a huge service menu and items can be paid a la carte. My dad is crippled and has diabetes, and just recently we found out mom has Alzheimer's. They provide (I didn't get to listen how much or what was the number about) meals per person per month, which is really helpful because my mother doesn't have to cook. It also forces her to go downstairs and socialize with other people living there, which is very good.
Rebecca16
Edina Park Plaza was absolutely amazing. It was a block away from where my mother-in-law lived so it was near. The people were warm and family-like. When we went there, they served us lunch and had three residents who joined us so my mother-in-law could ask them questions. They showed us three different floorplans available. They had a lot of activities like music, concert, outings, restaurants and all activities were posted in the wall. It would be nice if they had some green space and outdoor gardens.
caring06101
My aunt and I visited the Edina Park Place and we liked the facility. They have all the services that we needed. The only concern we have is the price and that's just because my aunt is not used to paying rent, but I think that's priceless comparable to other facility. The people we had interaction with working there were very friendly, knowledgeable and welcoming. We also had lunch there and the food was good. One thing though that she really didn't like was the fact that it overlooked a busy interstate and it was noisy.
Opheim
I am a friend or relative of a resident
Myself and my family all agree this facility to be one of the best around. Every time that I go to visit my grandmother there is a great experience. The facilities are very modern and in better shape then most normal apartments and always in a very clean state. The security is also quite good and does not allow for any stragglers to just walk in from off of the street. There are elevators that are large and speedy enough to make sure there are no traffic jams as was witnessed when we used them to help move my grandmother in. Her apartment is very nice with newer appliances and a great view. She is always talking up the meals that they make as just wonderful and loves that she no longer has to cook every meal herself, but she is allowed to make her own food as well. The staff is very professional and courteous and some how has managed not to upset my grandmother at all, and that is very hard to do. There are plenty of other residents around that she has made friends with and is always bragging about the grandchildren and great-grandchildren too as they are to her. Also there are always new events being set up for everyone to do such as movie night, dancing, and board game night. Over all this facility is much better then any other facility that I have been to and would recommend it to anyone.
heckw33
I am a friend or relative of a resident
The Park Plaza always made a good impression on me from the very beginning. Not only me, but my grandmother seemed to enjoy living there as well and honestly, she's not the easiest to please. The staff was always very friendly when greeting and very flexible when it came to moving in and out. I always thought that the facility was very nice and well kept, and it seemed like there were always events and things that my grandmother was taking place in. As far as the food and meals went, my grandmother always raved and sometimes bragged about the meals they would get there. I actually stayed for a meal with her once and the spaghetti was delicious! The common rooms all seemed very large and spacious, and there were always friendly residents around to talk to. It seemed like everyone I would encounter always was in a good mood. If I had to recommend an assisted living facility near the Twin Cities, I would definitely recommend the Park Plaza.
Joe S.
My family put my great uncle into the Edina Park Plaza Assisted Living and Senior Community because he was struggling living by himself. We thought it would be a painful process moving him into the facility, but the staff made it as easy and painless as possible. My great uncle learned to enjoy himself here, as he enjoyed the food and the multitude of different activities he could take part in with the other residents. The other residents were also very nice, and truly seemed to enjoy their time at the facility. When my great uncle's time finally came, the facility staff again helped make the process as painless as possible, and were incredibly kind and understanding during the whole thing. I would definitely recommend Edina Park Plaza Assisted Living and Senior Community to anyone, they will take very good care of your loved ones, and make a rather difficult time go as smoothly as possible.
cocoabutter
Edina Park Plaza Assisted Living and Senior community was probably one of the best assisted living facilities that I have ever been to. Every area that I saw was in excellent condition and exceptionally clean. The common areas are very large and open and provided a very welcoming atmosphere. The occupants that I observed seemed very happy and had only good things to say about the facility. One person spoke of the wonderful food quality and options that they have. I was surprised to see a menu with a variety of detailed options; nothing even comparable to other facilities that I have seen. The staff seemed very friendly and knowledgeable about the residents and their needs. They seemed to offer shuttle services several times throughout the day. Overall, I was very impressed by this facilities clean and inviting atmosphere and amenities. The staff and residents seemed to have respect for one another and it seemed like a place for seniors to create meaningful relationships. I would have no hesitation recommending this location to anyone looking for such a place to live or stay.
nonajoy
I am/was a resident of this facility
We live here, and love it. The food is outstanding, with the staff supportive, caring, and friendly. Bill C., the building manager is a friend to all us and goes out of his way to help in any way possible. The services provided are well-planned, appropriate, and interesting. The shuttle service is very good, running every hour to take us to great shopping, medical appointments, library, and many other locations "in the loop". The design of the building encourages us to get to know one another, but our privacy is always respected. This is a great place to live. Did I mention that the food (restaurant style, with a varied menu) is excellent, and the chefs come out to see if we like what they have prepared, and work hard to please us all.
commercesd
Edina Park Plaza is located in a conveniently situated area very near Minneapolis. Known as a high-end community, this facility fits right in. My aunt had lived near Edina for many years, so she is familiar with the area and has many friends and family nearby. This will be very convenient for visits. The community includes an accessible and comfortable lifestyle, while providing assistance on an as-needed basis. It was clear that the staff here understand that everyone is different and they act accordingly. Edinborough indoor park provides a year-round opportunity to visit the outdoors regularly, which is unique in Minnesota. The weather can be brutal to deal with, so this part is a welcome attribute. My aunt really liked the gorgeous plants, trees and flowers, walking paths, track, and swimming pool. She had been a member of the YWCA and swam regularly, so this is important to her. We were also told that a professional will tailor a personalized exercise program. The interior and private rooms were really inviting and they can adjust design to your tastes, which is unique. There is plenty of room, adequate for private visitors. The menu features all of my aunt's favorite foods and includes many new things to try. They also make every effort to provide foods that are appetizing and will prepare things to your liking, including new dishes. The staff was very accommodating and also seemed very caring to everyone we encountered at the facility.
slclynn
Edina Park Plaza is one of the nicest assisted living facilities I have been in. It is immaculately clean and has a warm homey feeling from the special rooms like the library to the swimming pool, walking path and gorgeous gardens. The seniors I visited who lived at Edina Park Plaza loved the fact that they were able to have their dogs living with them and felt that made all the difference in the world to them as far as feeling that they were really home there. The dining room has great décor and the meals look pretty good although I have never eaten there. Edina is a very safe neighborhood according to local crime reports, and the residents I visited really enjoyed walking in the local neighborhood area. The staff were very friendly and were quick to respond to resident's requests. I would definitely give this facility 4 stars.
Services and Amenities of Brookdale Edina in Edina, Minnesota
Room and housing options
Companion Suites: We offer companion suites
About Brookdale Edina in Edina, Minnesota
Brookdale Edina provides a full range of choices for today's seniors. Choosing a senior living community represents a lifestyle choice and we understand that our residents are choosing much more than a comfortable living environment to call home. Our Brookdale community delivers Inspired Independent Living, with the promise of Exceptional Experiences Everyday. In choosing this community, our residents have made a conscious lifestyle decision designed to deliver enhanced opportunities for pursuing health and life fulfillment through the exceptional services, amenities and opportunities we offer. And, our residents can rest assured that as their needs change we provide a variety of ancillary services and a Personalized Assisted Living environment that encourages our residents to continue to live as they please while respecting individual preferences.
Our Optimum Life® and Celebrations programs provide an all-encompassing way of life that touches the lives of our residents, their families and associates alike. Optimum Life® is a journey of self-discovery including services, features and benefits that allow each resident to pursue their peak level of health, wholeness and fulfillment while balancing six key dimensions of personal wellness: emotional, intellectual, physical, social, spiritual and purposeful. As part of Optimum Life® we encourage our residents to celebrate life each day. Inspired dining and vibrant lifestyle activities come together in our Celebrations program filling the monthly calendar with themed experiences, special events and group activities that highlight different cultures and cuisines in a common venue of camaraderie.
Frequently Asked Questions
Help seniors by writing a review

If you have firsthand experience with a community or home care agency, share your review to help others searching for senior living and care.
Request Pricing Information
By clicking "Get Costs", I am providing express written consent to receive calls including automated/pre-recorded calls and automated texts for which I may incur a cost, as well as emails from Caring and its partners. I understand I am not obligated to provide this consent to utilize Caring's service(s). I acknowledge I was able to review the Agreement to be Contacted, Terms of Use, and Privacy Policy. This site is protected by reCAPTCHA and the Google Privacy Policy and Terms of Service apply.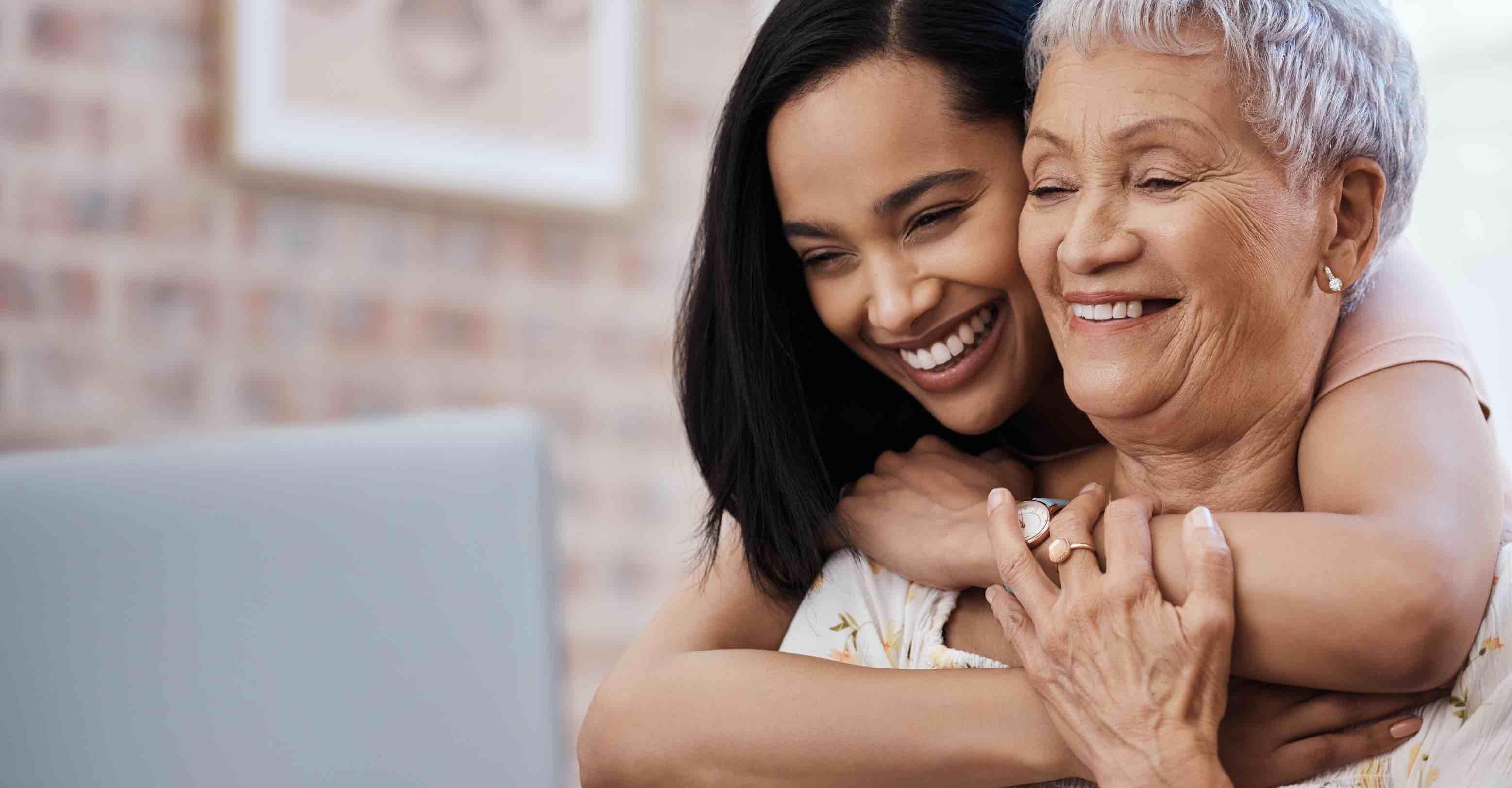 Compare costs, photos & reviews of senior living and care options near you.
Questions?
Call to speak to one of Caring's Family Advisors, or submit a request for more information here.
Costs for Brookdale Edina in Edina, Minnesota
Independent Living
Independent Living is for those who desire the feel of a private residence with the amenities and activities available in a planned community, such as fitness classes, game nights, and group excursions. Services such as cleaning and groundskeeping are often available.
Memory Care
Memory Care is specifically designed to meet the needs of those with Alzheimer's or other forms of dementia. Specially trained staff members assist with activities of daily living (such as bathing and dressing) and provide therapies to slow further loss of cognitive abilities.
Assisted Living
This level of care provides support for those who need help with personal care needs such as cleaning, bathing, and dressing. Residents selecting this level of care are treated to many amenities in a home-like atmosphere, while getting support in their daily lives.
Didn't find what you were looking for?
Caring's Family Advisors can help answer your questions, schedule tours, and more.