Photos of Summit Place
Request Pricing
By clicking "Get Costs", I am providing express written consent to receive calls including automated/pre-recorded calls and automated texts for which I may incur a cost, as well as emails from Caring and its partners. I understand I am not obligated to provide this consent to utilize Caring's service(s). I acknowledge I was able to review the Agreement to be Contacted, Terms of Use, and Privacy Policy. This site is protected by reCAPTCHA and the Google Privacy Policy and Terms of Service apply.
Reviews of Summit Place in Eden Prairie, Minnesota
ReviewerRD#0420
I didn't really care for Summit Place much because there are no balconies. They cater more to people that are assisted living, and they are expensive, too. They include meals as well. The staff was adequate. They were good. They have all of the facilities available, but I did not like the fact that it did not have a balcony or a patio area. You have to go outside to where the common area is. It is in a good location, it is on a busy road. I have driven by it many times and it is a very nice building. The common area is on the backside of the busy street, so it is very nice, quiet, and pleasant.
Inez
Summit Place was very nice, clean, and lovely. I looked at two apartments. As far as financial choices, we're trying to keep it as little as possible, but I felt that the two apartments we saw were quite small. The person during the tour was very nice and very helpful. The dining area was very nice and very clean. I didn't observe any activity. I was just told about the different activities that they had and the staff gave me information. It was a brief visit. They had pretty much all of the things a person might need, like a beauty shop, and a swimming pool. A lot of things were included at Summit Place, where in other places they were not, so it bumps up what you're paying every month. In other places they give you the initial monthly fee, but then they tack on all the extras, and some of them don't have meals. They had a chapel and educational programs. Price also included your cable and internet, where in some places these things are an additional charge, and the price climbs pretty rapidly.
Jeanine
Summit Place caters to a little bit more active senior. They have a larger independent living component in terms of the number of units, but it was nice. It needs some refreshing of carpet and decor, but when I was touring them, they said that some of the capital projects had gotten postponed because of Covid. Some carpet that was scheduled to be replaced got postponed until this fall. It's best for people who are looking for an active independent living community. The downside is it's less modernized than some of the other places. My experience was good. They're professional and friendly. How the staff interacted with the people throughout the tour was good. They had good amenities.
Anne
I am/was a resident of this facility
Summit Place is very popular. It is very clean and very well organized. The services are very good. The management seems to be doing well. The staff is very well trained and very friendly. I'm very satisfied with this group. Everyday there is something going on for the residents. They have movies and music, and they have a small shop and a theater where they have church programs. They have a bus service that brings you to different areas like to doctors' appointments and to shops. They have a swimming pool and a good dining area. They offer eight meals for free every month. They also have a kiosk, which is open from 10:00 a.m. to 3:00 p.m., where you can get lunches.
Stan
I visited Summit Place. I saw some of their activity areas and the main reception. They're definitely spacious and clean. They had swimming. I just met the receptionist, and she was impressive. I looked at four facilities, and I rank it #1. I felt pretty good about it.
Jean575682
Summit Place was a very fancy place with exercise equipment, and exercise room, and big apartments. They were expensive, but they had lots of activities, bus tours, trips to grocery stores, oil painting, jewelry, reading, and book club. The location was beautiful right off the freeway. They had two pool: a salt pool for soaking or healing and a regular, heated, Olympic-sized pool. They had a nice dining room with a nice menu, but we did not eat there. They had a happy hour every day from 3 to 5 and separate bars and rooms for that. However, I did not like their paint and decoration. They had dark grey upper walls and the bottom part was green. The carpeting was dark.
G.L.053408
Summit Place was a very sophisticated place. The rooms were good, and they also had a connection to Parkinson's -- which is a big issue for us. They had lots of activities. It's convenient for most people as most of our relatives are in this side of the city, and they have a pool.
Mary118055050
I am a friend or relative of a resident
Everything is good at Summit Place Senior Campus, except my parents didn't like the food. The apartment is nice, with a bedroom and a den. The staff are good. I like the fact that my parents are safe in this facility.
Phyllis116696150
Summit Place was one we really liked. The rooms were very nice, though not as nice as some that I have seen in other locations. I did not like that there was only one, small bathroom. What I did like was that they have a good activities program with music and talks on subjects that we may be interested in. I also like the fact that they have lots of available exercise equipment; they had enough that you feel like you probably won't have to wait for a machine to become available. I liked that they had a little bar that you could go to in the evening to visit with some other people. It seemed like they had a really good program to keep people busy. From what I saw of the staff, they seemed to be very concerned about the people. They seemed to know everybody by name, and I was amazed by that because I've had trouble with names all of my life, so that's one thing I really noticed. We ate in their little coffee shop and really liked it; it had good food. I really liked the back part where there were lots of nice, little places for walking because I'm one of those people who wants to take a walk every morning, and there's good scenery out there. They had swimming pools inside and outside, which would be really nice in the summertime.
Caring110911850
I am a friend or relative of a resident
My mom is in Summit Place. It is a great facility. They keep her busy, and she is involved in lots of activities. They take really good care of her. She is happy with the place. The dining area is great. It is very nice and very clean, and the food is good. The room is adequate. They have bingo. She plays bridge. They have card games. She is in an exercise program. They take them out on tours.
Caring110472150
Summit Place seemed like a lovely place, but it's not quite what I'm looking for because the memory care people there were kind of shut off in their own little corner. To me, Summit Place seemed like a nice place to go if you are looking for assisted living, but memory care wasn't their main purpose. I don't think my mom would be very happy there. They did have lots of things going on, but again, they weren't necessarily for the memory care place. They have a big swimming pool and gym but my mom isn't going to be able to use any of those. However, the staff was very nice and very accommodating.
JeffryD
very, very impressed. Beautiful facility, well laid out. When touring, they not only talked about activities for the residents, I saw them going on, more than one. Leaning very, very strongly towards them.
Caring106577550
Summit Place was a very nice place. The staff was accommodating and very nice. The rooms were very clean and very nice.
Caring104485750
I am a friend or relative of a resident
I didn't see too much compassion from the staff of Summit Place. It's really average and a typical memory care place. They all do a pretty good job given the limitations that they have, but I think they just can't provide the type of service that we need. They don't have the time for individual attention.
Caring80589850
I am/was a resident of this facility
I am in Summit Place, and it's very nice. There is a lot of amenities. The staff is very friendly and very good. The food is very good also. We have a dining room for night eating, and we a have bistro for lunch if you want to go. What really stands out are the amenities, and everybody here is very friendly. It is a very nice place to be. It is a very good all-around place. It has lots of things. They have movies and classes.
Caring99321650
I am a friend or relative of a resident
My mom has so many friends at Summit Place and she loves it there. They have a full gym and therapy pool. They take them on all sorts of outings, dinner, lunch, and to the theater, and they're pretty good at cleanliness. In assisted living the only thing that you get for all the money that you pay is three meals a day and a smaller apartment. I do not find the place impressive, but my mom likes it there.
James80558150
I am/was a resident of this facility
I was in Summit Place, and I liked that very, very much. However, I couldn't quite afford the high expense there. The people who lived there were those types of people whose company I enjoy, and I could find friends easily. I fit in there. I get along fine with everyone. It was a beautifully furnished building. The food service was more like a fine restaurant than some institutional type of thing -- excellent, good variety, professional service type thing, and the facilities were more like a home, very deluxe, with a carpeted dining room with linen tablecloths and napkins. I couldn't say enough good about the staff. They went out of their way to make you at home and accommodated whatever things you wanted to do. They furnished me with a nice woodworking shop. They even purchased some very expensive power tools and gave me a whole lot of encouragement in developing my woodworking hobby and have given me a source for selling some products that I have made in the woodshop. I just felt that I belonged there.
caring0390
Summit Place is too expensive for us, but it is a very nice place. If we could only afford it, we would go there, but we can't. They have an exceptional wellness area with a swimming pool and exercise room. Their location is close to the shopping mall and restaurants.
Explore Nearby Care
Expand your provider search by geography and care type.
Services and Amenities of Summit Place in Eden Prairie, Minnesota
About Summit Place in Eden Prairie, Minnesota
Summit Place Senior Community truly provides an active lifestyle, a generous offering of services, and distinctive amenities for seniors. Bordering on lush, wooded area and adjacent to Park Nicollet Clinic, the Eden Prairie Community offers, townhomes, independent apartments, assisted living, and memory care apartments.
Help seniors by writing a review

If you have firsthand experience with a community or home care agency, share your review to help others searching for senior living and care.
Request Pricing Information
By clicking "Get Costs", I am providing express written consent to receive calls including automated/pre-recorded calls and automated texts for which I may incur a cost, as well as emails from Caring and its partners. I understand I am not obligated to provide this consent to utilize Caring's service(s). I acknowledge I was able to review the Agreement to be Contacted, Terms of Use, and Privacy Policy. This site is protected by reCAPTCHA and the Google Privacy Policy and Terms of Service apply.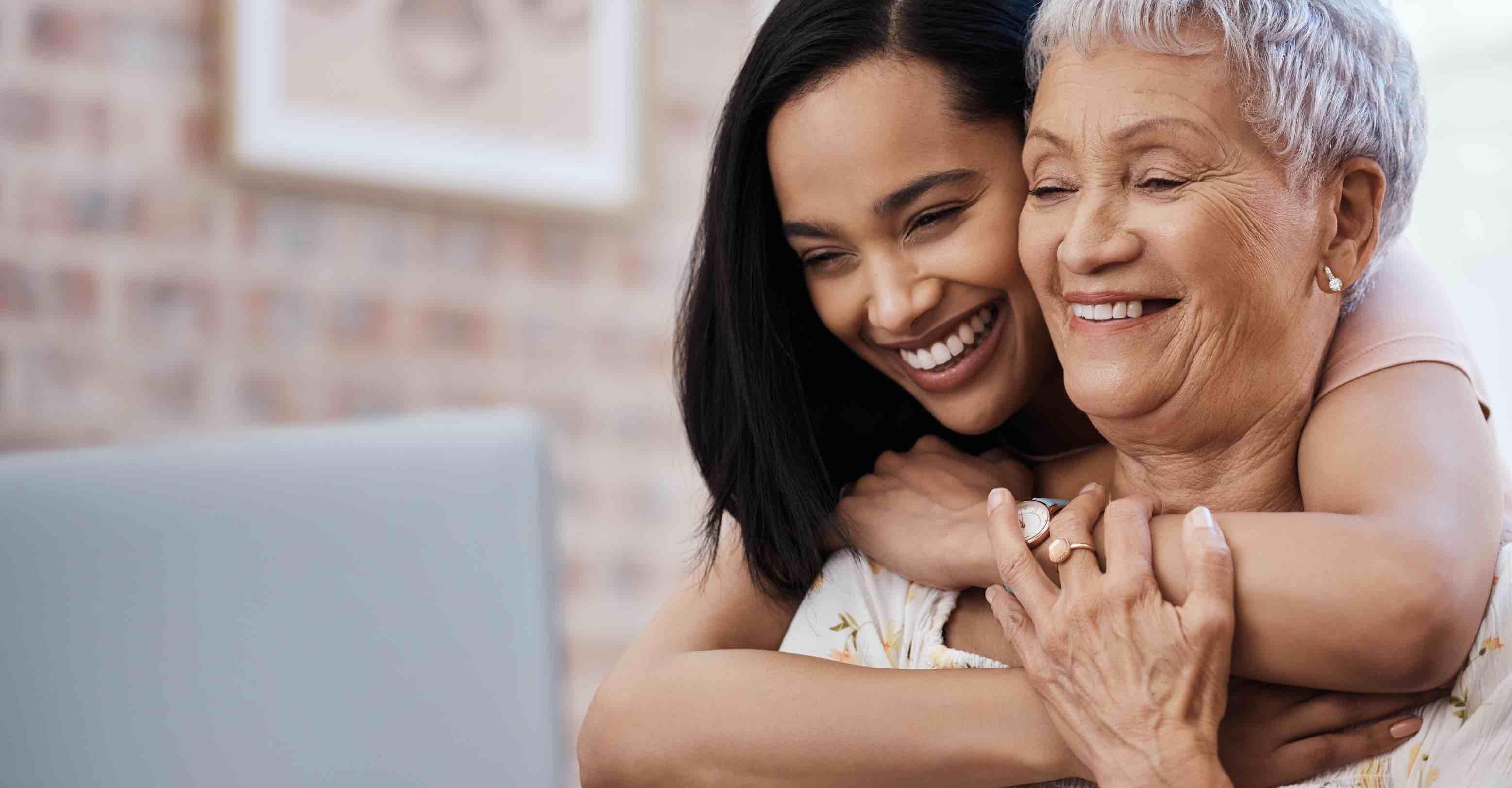 Compare costs, photos & reviews of senior living and care options near you.
Questions?
Call to speak to one of Caring's Family Advisors, or submit a request for more information here.
Costs for Summit Place in Eden Prairie, Minnesota
Assisted Living
This level of care provides support for those who need help with personal care needs such as cleaning, bathing, and dressing. Residents selecting this level of care are treated to many amenities in a home-like atmosphere, while getting support in their daily lives.
Independent Living
Independent Living is for those who desire the feel of a private residence with the amenities and activities available in a planned community, such as fitness classes, game nights, and group excursions. Services such as cleaning and groundskeeping are often available.
Memory Care
Memory Care is specifically designed to meet the needs of those with Alzheimer's or other forms of dementia. Specially trained staff members assist with activities of daily living (such as bathing and dressing) and provide therapies to slow further loss of cognitive abilities.
Didn't find what you were looking for?
Caring's Family Advisors can help answer your questions, schedule tours, and more.