555 McHenry Road, Wheeling, IL 60090
Offers Memory Care, Nursing Homes, Continuing Care Communities, Assisted Living, and Independent Living
Photos of Addolorata Villa
Request Pricing
By clicking "Get Costs", I am providing express written consent to receive calls including automated/pre-recorded calls and automated texts for which I may incur a cost, as well as emails from Caring and its partners. I understand I am not obligated to provide this consent to utilize Caring's service(s). I acknowledge I was able to review the Agreement to be Contacted, Terms of Use, and Privacy Policy. This site is protected by reCAPTCHA and the Google Privacy Policy and Terms of Service apply.
Reviews of Addolorata Villa in Wheeling, Illinois
Janet
I went to Addolorata Villa. It was a very pleasant tour. It was an older building than the other one. Because I am a Catholic, it offered the religious services that I would like. The woman giving the tour kind of focused on activities and seemed interested in learning what my interests and hobbies were to make sure that we were making a good fit and I think it could be. I felt they had a very good activity schedule that you could be as busy 24/7 if you cared to be. There was a very pleasant large deck-type area where they have the raised beds for gardening, which appeal to me. I don't do any gardening at my home because I can't get down on my hands and knees, so I thought that was nice and pleasant. It's a very pretty campus. It kind of reminded me of a college campus. We were thereafter lunchtime. We weren't offered a meal, but she offered beverages and snacks and brought a large basket of snacks in while we were talking.
Provider Response
Thank you, Janet, for taking time to share your experience touring our community. It was a pleasure showing you the Addolorata Villa campus. I hope you return for lunch and to attend some of our programs, so you can meet more residents! I would be happy to introduce you to other retired teachers who live at the Villa. You may share some of the same interests and have stories to share with each other. We look forward to our next visit and hope you keep us in mind as you're looking at all your options in senior living. - Liz Starman, Director of Sales & Marketing
Leo Burns
I am a friend or relative of a current/past resident
My mother passed away 3 years ago just a month shy of 104. I acknowledged the wonderful care my mother received during her time in Assisted Living and the Nursing home. Addolorata Villa provided excellent care, kept residents in all areas engaged. The level of care in all sections was consistent and of high quality. Some of my best memories come from special events such as the celebration of those 100 years old and over. From the quality of the food, cleanliness of rooms, the comfort level and furnishing throughout the Villa demonstrated top quality. Most important is the staff. Not only did they provide support to my mother, but to me as well. They also did not forget about my mother after she passed away. I cannot adequately describe my feelings from the card and note and remembrance in a Mass over the past few years. Thank you Leo Burns
Harold
The visit at Addolorata Villa was very nice. The staff was very friendly and open. The dining room was a little darker than I would like. The woman who took us around knew everything that you needed to know about the facility, and knew all the people there by name.
William436271
I am a friend or relative of a current/past resident
My wife is in Addolorata Villa. They watch movies, and they play games. They go on a bus trip twice a week, and they go to different stores and other places. My wife gets three meals a day. The staff is fine. I think they are doing a good job. They are quick in responding to her needs. I think it is a nice place. They keep her busy all day.
Patty866430
I went to see Addolorata Villa. They have a 2-bedroom and 2-bath. I looked at assisted living. It's not new and it is showing more wear and tear because it is older. The people are very nice. They don't have many amenities, but they are not expensive. They have medical people who come in the place so the residents don't have to go out. It's also Catholic and my parents are Catholic and they like that it has a chapel. That is another plus for us.
Lisa123724450
I went to Addolorata Villa. It's run by the Franciscan nuns, and my father is a Catholic and that might be something that he would enjoy, and they had a beautiful and large chapel. I have never seen anything like that. The downside of the place was I think it's been there for 50 years. The rooms were just old, dingy, the bathrooms were dingy, they were stained around the floors and the toilet. It looked like no matter how clean it was it would feel dirty because the rooms I saw were very dated. I wouldn't feel comfortable putting him in a place like that.
Provider Response
Thank you for visiting our community and for your feedback. We hope you were able to find a place where your father was well cared for. Our campus has a legacy that dates back over 75 years and has been expanded over the years. Depending on which area you toured, that would have had an impact on the age of the physical plant. We work hard to deep clean and update the resident apartments prior to each new move-in, including fresh paint and (when needed) carpet/tile replacement. Our goal is for each resident to feel comfortable in their home!
Katherine20
My husband and I went to see it first, and then we took my sister-in-law back to see it. It was a good experience, but she chose the other place over Addolorata, and I am not sure why. I liked the fact that it was a religious institute, and when we went during the week, it was a very positive experience.
Mary110814250
I am a friend or relative of a resident
It is a faith-based community -- which is important to us -- and they're taking very good care of my husband. It's run by the Franciscan communities. They have a mass there everyday which he really likes. They have several buildings; it's on 17 acres, and it's a big place, but I'm only familiar with the memory care place. The staff was very friendly and very outgoing, and they really do a fine job as far as I'm concerned. The meals are good. He has a very nice room, and he can have his own furniture in his room. They have a lot of outings that they take him to with the other residents. We've been very pleased with Addolorata Villa.
Caring58757650
I am a friend or relative of a resident
My husband was at The Villa (Addolorata Villa). It was a very good place. I highly recommend it. It was a bigger facility, more like a hospital. However, it was not quite as personal as where he is now. Food was very good though. It was a very large facility with many different levels. There were apartments, assisted living, and nursing home.
Nancy79776850
Addolorata Villa was okay, but it just seemed gloomy. It's an older place and the room that was shown to us was filthy. It was small and there was no view. It was just very dreary. The person that took me around was very nice. I didn't see any people or residents.
Shirley40
I am a friend or relative of a resident
My mother is already at Addolorata Villa, and the facility is wonderful. The memory lane is only 10 years old, and there are only 32 patients in the memory lane. Overall, the place is beautiful. They have dining room and a garden room where they can go and sit. They also have a living room with a fireplace in it. They also have an activity room and a little tiny room that is like a library. They do have different activities, like, they have exercises, and they do craft things. They take them out every Tuesday and Thursday. There's always something to do. It took a while for her to adjust, but she is adjusting. Her room is very spacious. She can put a queen-size bed. She has her own bathroom, and it is quite nice.
JMartin2
When I visited this facility, I was completely surprised over how warm and welcoming everyone was. I've been in facilities where it seems everyone just generally dislikes what they do and dislikes being there. This facility had none of those ideas or perceptions. The whole facility is warm and open for everyone, there are different wings where the living facilities are located. One wing is independent living, one wing is assisted living, one wing is the hopsital wing, and one wing is complete care. There are several areas and rooms where residents can meet with family or friends, and there is a beautiful chapel for daily and Sunday masses. There is a full fitness and physical therapy center for the residents, and there are daily and weekly activities for all of the residents. In fact, the weeks for the residents are full for just about every activity you can think of! This would be the type of facility I would want any of my family members at.
TherapyDogHandler
I have been bringing my therapy dog to visit with the resident of Addorolata Villa for several years. The facilities, while not the most modern, are spotless and immaculate. Many of the staff have been there for decades and I am always impressed by the kind and thoughtful care they give their residents. Much of the staff knows the residents (and their relatives) by name. The staff-to-patient ratio is excellent.For the patients who take comfort in religion, there are daily church services. There is also a computer lab and classes of all types are offered. There are numerous planned activities such as games, card and movie screenings as well. Addorolata also allows and encourages visits from therapy animals, which is a favorite of the residents as no pets are allowed and so many of these guests miss having an animal companion.The residents always have help available, be it for shopping, cleaning or other errands, and there are skilled nurses available at all times on-site.The grounds are beautiful in a sleepy Chicago suburb and there are plenty of indoor and outdoor activities year-round.
dianek1410
I am a friend or relative of a resident
My aunt and uncle shared a room in the nusing unit of the health care wing for two years. The staff was very caring and engaging. They encouraged them to join activities; and several family day social events were held during the year. The rooms were very clean, but needed updating. We chose this facility because it is run by the Franciscan Sisters and is part of the Catholic Archdioses. Mass was held every Sunday morning in the chapel, and is also televised. Overall, I was very happy with the staff and got to know many of them. Anytime I had a concern about my aunt or uncle, the head nurse and nurse on duty would address it immediately.
Services and Amenities of Addolorata Villa in Wheeling, Illinois
Room and housing options
Companion Suites: We do not offer companion suites
Medicare
3.0

4.0

5.0

4.0
Medicare Provider Number: 145724
Ownership Type: Non profit - Church related

Rating Date: 9/1/2023
About Addolorata Villa in Wheeling, Illinois
Situated on 17 beautiful rolling acres in the northwest suburbs of Chicago, Addolorata Villa offers easy senior living that is enriching and inspiring. From comfortable assisted living in a home-like environment, short-term or long-term skilled nursing care, and even memory care that improves the quality of life for your loved ones, our community offers everything you need now and in the future including:
Independent Living
Assisted Living
Skilled Nursing Care
Memory Support
Rehabilitation
Looking for a senior living community near you with all the amenities? At Addolorata Villa, you can enjoy life to the fullest while taking advantage of countless life-enriching activities, a full dining experience, opportunities for intellectual and spiritual growth, and just the right level of care that is available when your needs change, all on a beautiful, well-maintained campus. In our Catholic senior living community, we welcome people of all faiths as our focus is truly on your spiritual wellbeing./p>
Help seniors by writing a review

If you have firsthand experience with a community or home care agency, share your review to help others searching for senior living and care.
Request Pricing Information
By clicking "Get Costs", I am providing express written consent to receive calls including automated/pre-recorded calls and automated texts for which I may incur a cost, as well as emails from Caring and its partners. I understand I am not obligated to provide this consent to utilize Caring's service(s). I acknowledge I was able to review the Agreement to be Contacted, Terms of Use, and Privacy Policy. This site is protected by reCAPTCHA and the Google Privacy Policy and Terms of Service apply.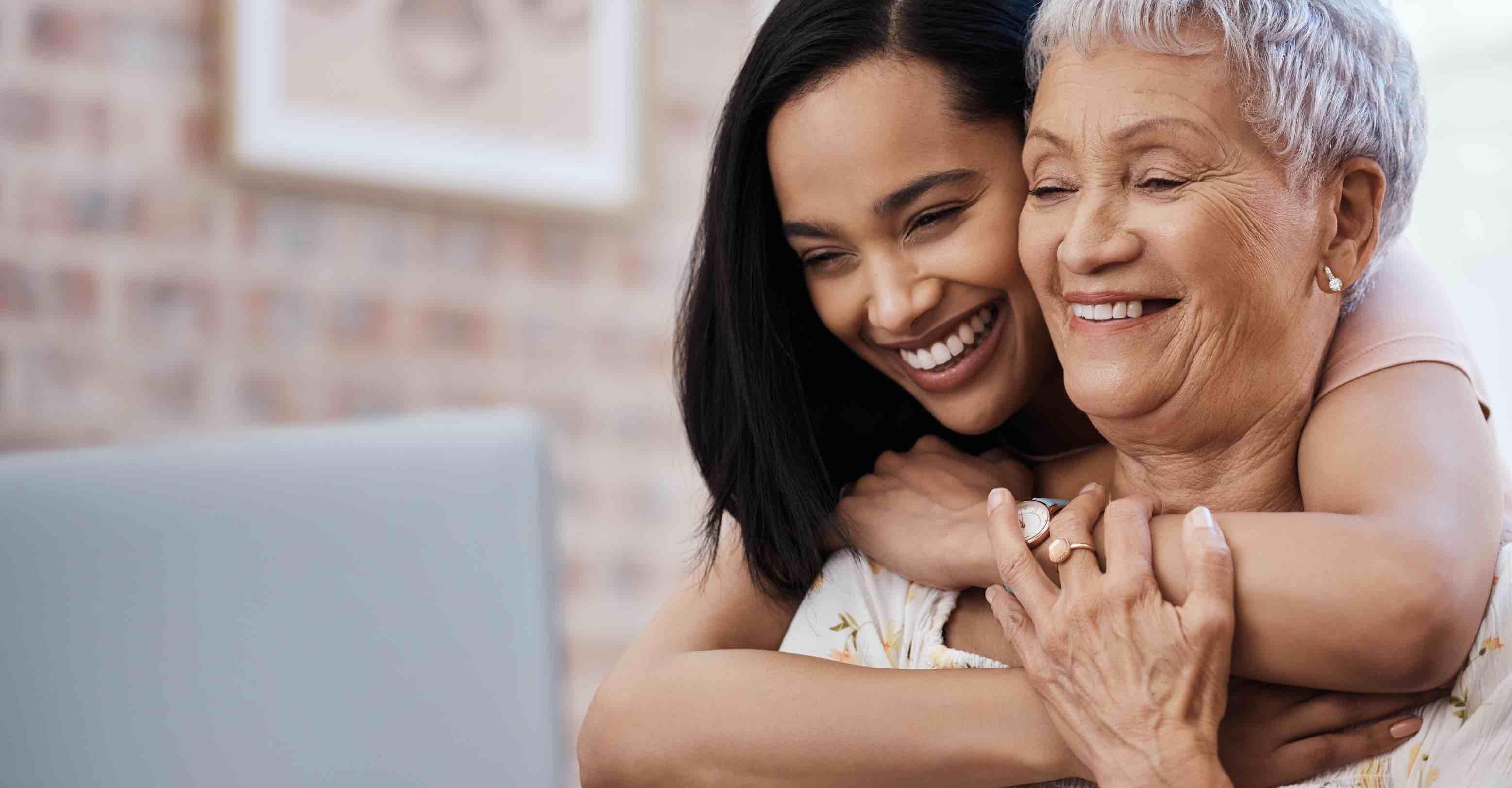 Compare costs, photos & reviews of senior living and care options near you.
Questions?
Call to speak to one of Caring's Family Advisors, or submit a request for more information here.
Costs for Addolorata Villa in Wheeling, Illinois
Memory Care
Memory Care is specifically designed to meet the needs of those with Alzheimer's or other forms of dementia. Specially trained staff members assist with activities of daily living (such as bathing and dressing) and provide therapies to slow further loss of cognitive abilities.
Assisted Living
This level of care provides support for those who need help with personal care needs such as cleaning, bathing, and dressing. Residents selecting this level of care are treated to many amenities in a home-like atmosphere, while getting support in their daily lives.
Independent Living
Independent Living is for those who desire the feel of a private residence with the amenities and activities available in a planned community, such as fitness classes, game nights, and group excursions. Services such as cleaning and groundskeeping are often available.
Didn't find what you were looking for?
Caring's Family Advisors can help answer your questions, schedule tours, and more.