Allegro
Offers Assisted Living and Independent Living
4501 Shannon Lakes Drive West, Tallahassee, FL 32309
Top Nearby Assisted Living
---
Reviews of Allegro
Assisted Living Reviews for Allegro
January 30, 2018
I visited this facility
Allegro's food is good and they have lots of good desserts. The coffee is great and caffeine-free.
March 29, 2017
I visited this facility
The facilities of Allegro were not quite as nice as the other place. If you put in laminate floors, you have to pay so that they could put back the carpet when you die. They have 1 and 2-bedroom rooms available. Their waiting list is much shorter. I liked how it was much smaller -- only 120 people so they were not spread out over such a wide area -- but their rooms were not quite as updated.
February 17, 2017
I am a friend or relative of a current/past resident
My mother moved in to Allegro last year and everything about the facility has been amazing. The staff are warm and caring, the other residents opened up their doors to my mother as a new resident and everyone has been so warm. Each day is packed with all kinds of events and activities. The food service has been incredible. Many options and variety. The nursing staff have been superb. My mother takes various medicine during the day and the staff have been on top of her schedule every day. Everything has been outstanding!!
February 09, 2017
I am a friend or relative of a current/past resident
We recently moved my mother into Allegro. I have been impressed with many facets of the operation. The staff are all extremely friendly and make an effort to really get to know the residents. We love the dining room and the variety always available. The facility is clean and well maintained. My daughters words were "it's like a dorm for seniors!"
January 02, 2017
I visited this facility
I would give Allegro a 5 and move there. It was almost like being on a cruise ship, it was so nice. It has lots of activities. It was independent living, and if you wanted any additional help, you had to hire your own healthcare person to come in. If you had to go to memory care, they had a different facility, but that was much more expensive. The rooms were not huge, but they were nice. They had the buses to take people where they needed to go. They had a wonderful looking menu, and the food looked outstanding. It was clean and neat, and everybody seemed happy there. It was a really nice community.
August 17, 2016
I visited this facility
We went to Allegro several times and always liked it. It's a beautiful place. The dining hall is absolutely gorgeous, and I like eating there. They have really nice rooms and apartments. I don't like the outside because you can't do anything as they don't have an outdoor lawn.
November 07, 2015
I visited this facility
We visited Allegro for my mother-in-law and like it very much. Every resident that we saw had good things to say about it. It is the best place in Tallahassee for my mother-in-law. They have outstanding people that work there. The facility was clean, and the rooms were nice and of a good size. We're hoping that my mother-in-law would choose to go there. It looked like a well-run facility, and the people who live there were all very satisfied with and like it.
October 18, 2014
I visited this facility
Allegro Senior Living is a high nice, but a little too high for me. They go out of their way to have lots of activities for their people. The staff were all nice, so I would highly rate them.
June 20, 2012
I visited this facility
I visited this location several months ago and was favorably impressed with the facility, the staff and the residents!! The staff was ver friendly and informative, the residents that I met were also very fiendly and were enjoying their residency, the meal that I shared was excellent and the dining room was very impressive both in appearance and quality of food. As I was ushered throughout the facilty, the residents and staff were friendly and open to answering questions. I was also pleased with the extent of off-site activities. I was so impressed that I made a deposit and signed up on the waiting list!
See all Assisted Living reviews (9)
See fewer reviews
Independent Living Reviews for Allegro
March 19, 2018
I visited this facility
Allegro it didn't look like a home. It was very nice with wide hallways, nice artwork, and lots of little nooks and crannies for reading; it was just so nicely done. The rooms were a good size, nicely laid out, and some had balconies. The staff was very nice.
---
Services and Amenities of Allegro
---
About Allegro
Love The Life You Lead at Allegro…Discover a new definition of inspired living at Allegro's exceptional senior living community in Tallahassee, Florida. This elegant community is surrounded by the beautiful oaks, pines and hanging moss that symbolize gracious southern style. Whether you choose to play golf, explore the Florida shores, or just putter with a favorite pastime, you will find the freedom to indulge every day. And with many years of experience, you'll find our caring staff is dedicated to exceeding your expectations. Select the independent and assisted living community that is designed to inspire. Come home...to Allegro.
---
Allegro

4501 Shannon Lakes Drive West, Tallahassee, FL 32309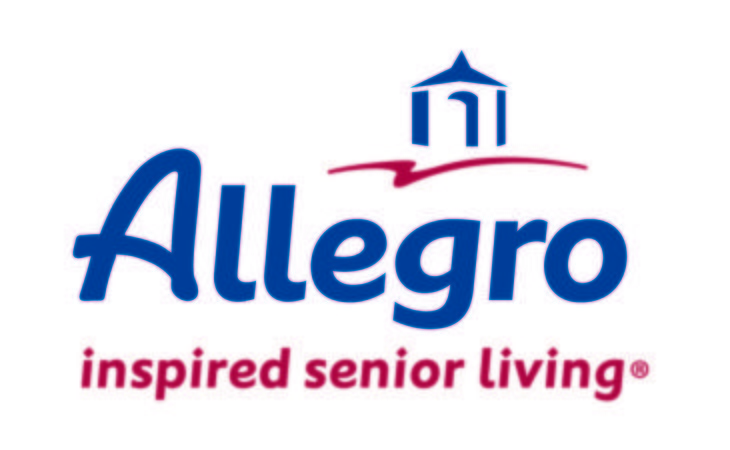 Request Info