2792 Donnelly Drive, Lantana, FL 33462
Offers Nursing Homes, Independent Living, Memory Care, Assisted Living, and Continuing Care Communities
Photos of Vi at Lakeside Village
Request Pricing
By clicking "Get Costs", I am providing express written consent to receive calls including automated/pre-recorded calls and automated texts for which I may incur a cost, as well as emails from Caring and its partners. I understand I am not obligated to provide this consent to utilize Caring's service(s). I acknowledge I was able to review the Agreement to be Contacted, Terms of Use, and Privacy Policy. This site is protected by reCAPTCHA and the Google Privacy Policy and Terms of Service apply.
Reviews of Vi at Lakeside Village in Lantana, Florida
Wilma
I liked the setting of Vi at Lakeside Village. It was in a nice area. The general setting was beautiful and spacious. The rooms were also very beautiful. The staff during the tour paid a lot of attention to us. They made themselves very available. They guided us through and called when we left (they even called repeatedly to check on whether we were interested or whatever). The food was exceptional. It was chef level so it was excellent. Everything else seemed outstanding.
Provider Response
Thank you for your kind words! We appreciate you taking the time to acknowledge Vi at Lakeside Village.
caveatEmptor
I am a friend or relative of a current/past resident
Stay away. This place is "for profit" and that is all you need to know. They will do their darnedest to pick your pockets, and they care more about themselves and their workers than they do about the residents. And god help you if you need "care." They don't know what the word means, except in the context of "don't care." Expect neglect - like waiting 40 minutes to get help going to the restroom.
Provider Response
Thank you for taking the time to write a review, caveatEmptor. I'm sorry that your experience with us didn't meet expectations. I'd like to extend an offer to go over your experience in a more personalized manner: please don't hesitate to reach out to me. – Carrie Schroeder, Executive Director at Vi at Lakeside Village
jmazur
I am a friend or relative of a current/past resident
The facility is beautiful and the staff is kind and caring but the Vi administrators score low on compassion. I had to transfer my wife to another assisted living facility that gladly accommodated my totally safe request for window visits during the pandemic which the Vi administrators unreasonably denied.
John
Our impressions of Vi at Lakeside Village were generally favorable. The accommodations and open spaces looked nice, but it seemed pretty remote from the rest of civilization. You can't drive down the block to a restaurant. The sales representative did a great job of showing us around, introduced us to residents, and they all said they liked the place and were very happy. The meal we had was pretty good. We looked at the independent living, assisted living, and advanced nursing care. They had a nice indoor swimming pool and a limited gym workout area. It was nicely kept. The public areas like the libraries were very nice. It's cost prohibitive for a lot of people. The staff was good and the residents said they were wonderful. The facility could use a little updating, but it's not worn or unappealing.
Provider Response
Thank you so much for your feedback, John. We really appreciate you taking the time out to share your experience with Vi at Lakeside Village and we'll pass along your kind words to our sales team. We agree, the food is wonderful! Please feel free to contact us. Thank you, Darrell Baltimore, Executive Director at Vi at Lakeside Village.
Reviewer454
Vi at Lakeside Village was phenomenal. The woman who took us on a tour was extremely knowledgeable. The food was top of the line. One of my dad's surgeons is the one who recommended it, so we went and we're very impressed with it. However, it was way out of our league. Most of the rooms were self-pay. They said they only had four rooms that Medicaid could be used, but they were already full. It was a place that I would have felt so comfortable having my dad or myself if something happened to me and I had to go somewhere. The place was just spectacular.
Emily
Vi at Lakeside Village had the best apartments. They were beautiful and large, and the villas were also beautiful. They had everything, like mah-jong and outings to dinners once in a while. They had excellent food and the menu was diverse.
Newly educated
I am a friend or relative of a current/past resident
My parent lived at the Vi in Independent Living, and it was great. Beautiful place, activities, great staff. Parent purchased a lifestyle that included "forever care." Parent/kids never looked at the Assisted Living or Skilled care facility until parent needed it. Our experience is pretty much the same as knowgray below. It is not a good facility. They nickel and dime you with inflated charges for supplies, food, etc. It is absolutely imperative to hire additional outside help as they are very understaffed. Also, the staff is not well trained. We had several emergencies and close calls where the staff never even noticed a problem. Were it not for our outside aide or visiting children, our parent would most likely have died.
bernadette gray
I am a friend or relative of a current/past resident
My mother lived there for almost 2 years. She was very unhappy. It's a clean, pretty place, but the halls of the independent side remakes of urine. The security was good and good was top of line, but fattening. The cleaning people surfaced cleaned and basically you need your own cleaning person. No outdoor pool, no one sits at the bar or goes to the evening activities, not enough. Very expensive for what you are getting, not the best area and when she was in the rehab for a couple of weeks, it actually seemed livelier. I would reclined the rehab, but not the independent; there are many other places that are far superior are doctored up.ssslizueliz
Edna
I am/was a resident of this facility
Vi at Lakeside Village is excellent. They have exercise classes, entertainment, and card playing. There's an auditorium where they have many activities, a physical fitness room, a dining room, a café, nice outdoor things, shuffleboard, and a tennis court. It is a good place. The staff is wonderful. The food is OK, but I'm told that I'm very picky. I'm very comfortable and content here.
GoDolphins
I was in the skilled nursing facility for about a week. The TV did not even have a guide and the remote didn't work for the first two days. The food was just "bad." Help did not come very quickly when I rang the buzzer for assistance. The bed was comfortable enough and the place was clean. If this is one of the best facilities in the area, I'd hate to experience the others.
Lowell813670
We really liked Vi at Lakeside Village, but it was out of our price range. It's a buy-in situation and very upscale. The staff was very informative, and the location wasn't bad. It's not exactly where I would like it to be, but it's accessible. The food was excellent, and the dining area was beautiful. I have a friend who lives there who says the food, accommodations, rooms, and apartments are good. They had a main building and villas.
Sally753158
Vi was very nice, and they have their own dock. They even have a boat that takes the residents out there in the week on the lake. They also have duplexes that you can reside in that are very nice, spacious, and large. The only thing I did not like about that is that they do have to buy in; you don't just rent. I was very much considering that until I found out it's a buy in.
Ellen173038
Vi at Lakeside Village was much more expensive than other places, and we couldn't afford it. The staff looked very caring and attentive. They had a lot of activities. The dining area was very nice, and they had a library and a gym.
knowgray
I am a friend or relative of resident
Beware of entering a "tiered" facility, because if down the road you find yourself needing assisted living or nursing care, you may not end up very happy. My parents are at Vi. They've been in independent living, assisted living and now nursing care. This review is, in particular, about the nursing care center - the place where you or your loved ones at Vi will end up if you need a lot of care. If you end up as a long term care resident, it is a warehouse - albeit a clean one, with a crew of aides that are generally quite good at their tasks. But (A) the place has the feel of a plantation (a bit disconcerting for those of us who don't live in the south), and (B) there is little-to-no truly individualized attention to the "whole person," and (C) emotional and social care is deficient, and (D) the food is generally far from wholesome and healthy (think fatty, sugary, salty). The care center administrator is all about putting up barriers to doing anything for individuals -- it is show. This is the crux of the problem. The place is not staffed with enough help - so exceptional care ... forget it. And the medical care - mediocre. They are good at following instructions and prescriptions, but don't expect them to be proactive, or even be able to identify anything beyond an urgent problem in their midst. And despite the fact that music has been shown to be a useful therapy for everyone, the administration won't even pay for a music/radio package through Comcast. You get the picture. You will NOT be wowed by this place if you explore the care center. My recommendation: Stay away.
Ann121030350
Vi, at Lakeside Village, was very nice. From what I saw, everything looked very good. They had a place where you could sit outside. The food smelled really good. I saw some people sitting in the wheel chair, and some were not. They were all integrated together. The place looked clean. The people seemed to be in good condition. The community was a mixture of more severely inhibited people to people who could walk, and talk responsively.
anonymous118025150
Vi was homey, pleasant, absolutely beautiful, and inviting. The entrance was impressive, and it has a very nice feel. The staff was delightful, I did eat lunch there, and it was very good. They take them to trips and doctor's appointments. It was my choice.
IB
Everything at Vi was fine. I actually have an appointment to visit with them again tomorrow. They're having a program on making the move easier. The staff was excellent. They just opened a new dining area with a deli. It was their opening day, and my son and I had lunch at the deli. The food was fine, and beautiful presentation too. The only thing that bothers me is their entrance fee. A lot of the other places do not have an entrance fee. If they do, it's minimal compared to the Vi, and another place I visited. They charge enough monthly, but it's one of the only two I visited that at this point still provide long-term care. It's also pretty isolated. You can't walk anywhere from there.
Anonymous115493050
We went to visit Vi at Lakeside Village because I knew they had a great reputation. I saw residents doing physical therapy, walking, and talking outside. It seemed like a happy place. The rooms looked big and spacious. It looked like an enjoyable place.
Anonymous115546350
Lakeside Village would have been the preferable place, in my opinion. It's smaller, cleaner, and I think it's what my friend needed at that point. She would be going from assisted living possibly into the memory loss division. There just seemed to be a very good ratio of care for each patient, and I think the smallness of the facility was much more appealing for her. They seemed to have lovely activities. They took us to the memory loss division, which usually they don't like to show unless you need it. I think they were very transparent.
Mazzanesa
I am a friend or relative of resident
Vi is an excellent community. However I would seriously recommend they terminate the contract of the company that runs the salon. The chaos and mismanagement is the only bad thing there. It should be a cleaner and more equipped salon and easier and less stressful on the residents
Sandy104514150
I am a friend or relative of a resident
Vi at Lakeside Village starts with independent and goes all the way through memory care and skilled nursing. That's kind of what we were looking for, somewhere where she could start off independently and then as things were needed, she could still be in the same place. It's also a lovely place. All the staff are very friendly and helpful, and the people there seem very happy. We went to a few other places, but the vibe just wasn't as good. The rooms are beautiful. Mom is in a little apartment. She has a full kitchen, living, dining room area, bedroom, a full bath, and a half bath. They have cards, bingo, exercise programs, flower arranging, and movies, keeping them very busy. I absolutely recommend them.
Miss Peggy
I am/was a resident of this facility
I would like to thank the entire staff of Vi at Lakeside for the wonderful care that I received during my short stay. The nursing staff was amazing,,the restaurant staff was superb and the PT/OT personnel were right on point. I came to the facility directly from Delray Hosp.(another fine institute) where no one seemed to know of Vi...on my follow up Dr visits I spoke highly of Vi to them. I would recommend Vi to all my best friends & family. Please extent my sincere thank you to everyone there
Audrey18
I am a friend or relative of a resident
There is another one that we put my father in, Vi at Lake Side, and it was very good. I had my father in there for several months, they had total rehab, the nurses were wonderful, and they had a full service restaurant where if the family stays, they could meet there. It was like going to a hotel. I noticed the cleanliness, the cheerfulness, the excellent care, and the excellent rehab. My father broke his pelvis, and even at 103, they got him up and walking, they took care of him, and it was wonderful. It also cost $8,000 a week. The room was beautiful, light, with big bathrooms, and it was all handicapped accessible. Everything about it was perfect. The care was exceptional.
Caring103622450
I am a friend or relative of a resident
Vi is the best, but it is for the people who have a lot of money. My father stayed there last August for 21 days that Medicare provided. Then he had to leave because he could not afford what they charge for skilled nursing. It was the best, and I tried to get my father back in there, but they had no beds available. My father didn't have the income to stay there. Their food was excellent. They made the patients feel like they were in restaurants. Their dining room was beautiful. They had not just one alternative, but 3 different alternatives. The quality of the way they treated the older people -- their way of life -- was 100% They didn't make them feel down; they keep things going, and they had activities all day long. The dining room was like you're in an expensive restaurant. You sat down and eat. They also allow the family to come in and eat with them. But it's basically for people who have money.
Lawerence
Vi Living is a very large area next to a lake, and the facility was sort of spread out. I didn't see the rooms. I saw what they call the villas, and I thought they were dredge holes. They were not built very nicely, they were ugly, and they didn't look comfortable or attractive. The staff are nice people, and everybody was very friendly and helpful. They had a lot of different dining rooms, pretty comfortable, nice, not very fancy, not elegant, but pleasant. They had a very nice library. They had activity rooms that were nice. They didn't seem to take advantage of the fact that they are on a lake, and they didn't have any spacious look out of the lake except for the villas.
Gayle11
The sales representative related very well to us at Vi at Lakeside Village. She did a nice job on the tour, and she set us up lunch with a resident. The food was incredible. The rooms were lovely. They were spacious and modern. Everything was very up-to-date and clean. All the residents were so friendly. They seemed very happy.
Caring7946
I have made my choice, and I am moving tomorrow at Vi at Lakeside Village. I came across it through word-of-mouth from friends and neighbors who have moved there. One thing that impressed me was their dining room, not that I am a big eater, but I do like being served properly. Their dining room has very fine service. The food is fine and the service is excellent. Regarding their apartments, I can't say they're outstanding, but they're adequate. Being a single person at this point of my life, adequate is good enough. They had what I wanted, which was a ground floor with a door to the outside available for me. Not having lived in an apartment much of my life, and having always been in a private home, I like the idea of coming from my car directly into my apartment. That is important to me. Vi at Lakeside Village offers three levels of care. I'm going into the level 4 independent living. Should I need more, they would just move me across the street, which still has the same people, but with more assistance. If life takes a turn for the worse for me, then there is a level available to me where I need nursing care. Also the staff's work ethics were excellent. They were outstanding.
Caring68646650
Vi was nicely done and they had a wide range of options including two bedroom and big three-bedroom apartments. However, it had no outdoor swimming pool, it was more expensive than where we were and was too far from where we want to be.
Bonnie10
We visited Vi at Lakeside Village and instantly, we wanted to leave. It was not appealing at all for both my husband and I. Although the receptionist was very forthcoming, the place just didn't give us the criteria we were looking for.
robinpeggy
My mother and her husband have not yet used the assisted-living facilities in this community, as they are still in independent living (at 87 and 95 respectively!). But my mother fell during a group walk, and they insisted on her getting care. She probably would have ignored it on her own. The scan uncovered some stuff (misdiagnosed at Kennedy Hospital, but that is not the fault of Via, Florida medical care is pretty terrible) that she wouldn't have found otherwise. The facility is well-appointed and the service level is high. Worth the money, in my opinion.
anonymousll
As a frequent visitor to Vi at Lakeside Village I am always impressed by the elegance and charm of this assisted living facility. The seniors who reside here and the staff become friends and you can see that respect and independence are both shared and nurtured. There is a wide array of classes available and participation is encouraged but no one ever feels pressured to register for any of these scheduled events. After all, these people are adults who are leading independent lives. If someone has a specific interest then the staff tries to accommodate this by incorporating it into the event schedule. Bingo, card games, chess, checkers and trivia contests are some of the favorite daily activities, but there are lots of other things to do as well. I have come to visit and then participated in some of these events with my friends. It is always such fun to be around such a happy group of people.
Services and Amenities of Vi at Lakeside Village in Lantana, Florida
Dining options
Dining Extra: Casual, bistro-style and fine dining restaurants with table service
Medicare
5.0

5.0

5.0

5.0
Medicare Provider Number: 105968
Ownership Type: For profit - Partnership

Rating Date: 9/1/2023
About Vi at Lakeside Village in Lantana, Florida
Vi at Lakeside Village, also known as a Life Plan Community, is an upscale Continuing Care Retirement Community (CCRC) located steps from the shores of Lake Osborne in Palm Beach County Florida. Our independent and assisted living community offers a wide range of amenities to enrich the lives of residents. Vi at Lakeside Village is dedicated to providing residents the best living environment possible, culminating quality service, amenities, care, and a welcoming community.
Some of the unique benefits you can expect with Vi at Lakeside Village include and are not limited to:
Dedicated staff from our chefs, nursing, housekeeping, and more
Assisted living, Memory Support, and Skilled Nursing facilities on site
Scheduled maintenance and repairs for your home
Weekly light housekeeping of your home
Seasonal menus and nightly specials prepared by our culinary team
Casual, bistro-style, and fine dining restaurants with table service
Scheduled transportation for shopping, outings, and appointments
Front desk staffed 24 hours a day to welcome residents, register guests, and accept deliveries
Reading areas stocked with current magazines and best-selling books
Auditorium for entertainment, community meetings and events
Fitness equipment including treadmills, rowing machines, recumbent bicycles, NuStep® cross training machines, air-resistance weight machines, and free weights for strength training and cardio fitness
Gardened and landscaped walkways
Salon and spa
Alfresco dining areas
Heated pool for lap swimming, instructor-led aqua fitness classes, and relaxation
Pets allowed (up to 35 lbs.)
Whether you want to enjoy the benefits and amenities that Vi at Lakeside Village has to offer or visit the surrounding area, there are a variety of local attractions to take advantage of. Take a boat ride on Lake Osborne, challenge your golfing skills at the Lake Worth Golf Club, witness the artistic culture from the Benzaiten Center for the Creative Arts, or enjoy the shopping complexes that Palm Beach County has to offer.
Whatever desires you may seek inside or outside of our community, Vi at Lakeside Village is committed to delivering quality amenities and services to help make your life a little easier, and to experience a senior living like no other.
How it works
At Vi at Lakeside Village offers three different pricing options, depending on the percentage of return. Your entrance fee and monthly fee pay for your apartment home, as well as access to our onsite continuum of care. The entrance fee is a one-time fee paid when you move into the community, and is based on the floor plan and return option you choose. Additionally, your monthly fees - which are directly tied to the floor plan you choose - also cover a range of services including: maintenance of your home, housekeeping, dining, transportation, and more. Should you move or need to access the care center, your independent living monthly fees will not increase, aside from community wide increases, the cost of additional meals and ancillary items as needed.
About Vi
For more than 30 years, Vi has been enriching the lives of seniors. The Vi family of companies includes 10 Life Plan Communities, also known as Continuing Care Retirement Communities (CCRCs), across the United States. Since 1987, Vi has owned and operated residential communities for older adults, we work toward providing quality environments, services and programs to enrich the lives of those we serve.
Help seniors by writing a review

If you have firsthand experience with a community or home care agency, share your review to help others searching for senior living and care.
Request Pricing Information
By clicking "Get Costs", I am providing express written consent to receive calls including automated/pre-recorded calls and automated texts for which I may incur a cost, as well as emails from Caring and its partners. I understand I am not obligated to provide this consent to utilize Caring's service(s). I acknowledge I was able to review the Agreement to be Contacted, Terms of Use, and Privacy Policy. This site is protected by reCAPTCHA and the Google Privacy Policy and Terms of Service apply.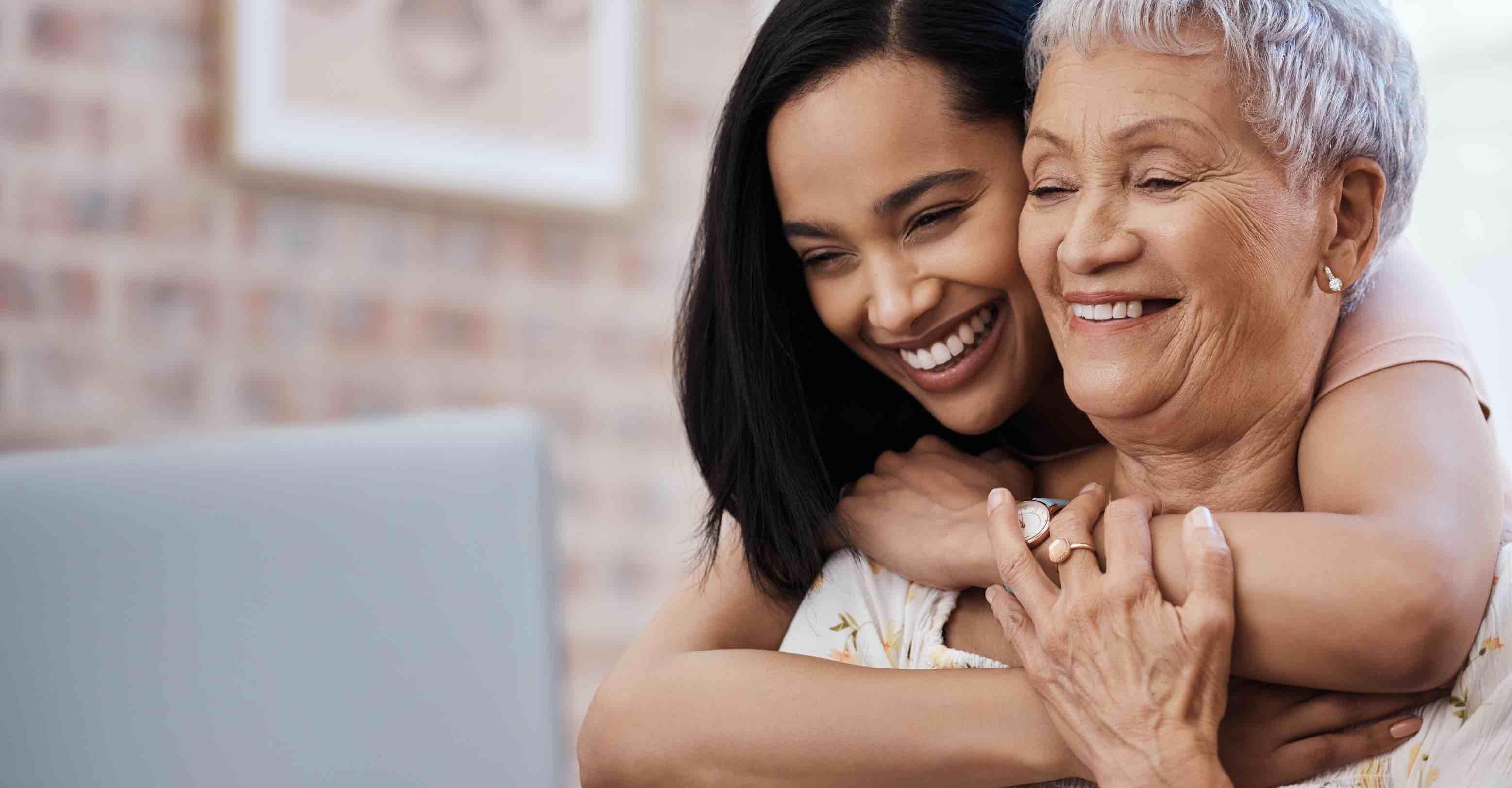 Compare costs, photos & reviews of senior living and care options near you.
Questions?
Call to speak to one of Caring's Family Advisors, or submit a request for more information here.
Costs for Vi at Lakeside Village in Lantana, Florida
Independent Living
Independent Living is for those who desire the feel of a private residence with the amenities and activities available in a planned community, such as fitness classes, game nights, and group excursions. Services such as cleaning and groundskeeping are often available.
Memory Care
Memory Care is specifically designed to meet the needs of those with Alzheimer's or other forms of dementia. Specially trained staff members assist with activities of daily living (such as bathing and dressing) and provide therapies to slow further loss of cognitive abilities.
Assisted Living
This level of care provides support for those who need help with personal care needs such as cleaning, bathing, and dressing. Residents selecting this level of care are treated to many amenities in a home-like atmosphere, while getting support in their daily lives.
Continuing Care Communities
Continuing care retirement communities (CCRCs) are multi-level care facilities that combine residential accommodations with health services for older adults. The goal of a CCRC is to allow residents to receive the appropriate level of care across a continuum, from independent living to assisted living to skilled nursing care, as their health status changes and without having to move out of the retirement community.
Didn't find what you were looking for?
Caring's Family Advisors can help answer your questions, schedule tours, and more.