Carriage Green at Milford
77 Plains Road, Milford, CT 06461
Offers Memory Care and Assisted Living
Photos of Carriage Green at Milford
Request Pricing
By clicking "Get Costs", I am providing express written consent to receive calls including automated/pre-recorded calls and automated texts for which I may incur a cost, as well as emails from Caring and its partners. I understand I am not obligated to provide this consent to utilize Caring's service(s). I acknowledge I was able to review the Agreement to be Contacted, Terms of Use, and Privacy Policy. This site is protected by reCAPTCHA and the Google Privacy Policy and Terms of Service apply.
Reviews of Carriage Green at Milford in Milford, Connecticut
4.7

5.0

5.0

5.0

5.0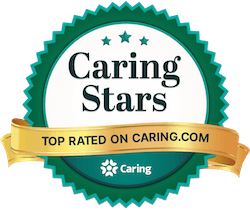 Agnes
I toured Carriage Green at Milford. The tour was fine. I thought it was really excellent. They have everything you ever need. The staff showed me three different rooms. The two 1-bedrooms were perfect. I wasn't interested in the studios, but the other two rooms were very large. They were certainly enough for one person and lots of storage. It was an excellent place. We went into the dining room. She explained everything to me, which was very nice. I thought that you had to have meals at a certain time every day, but that was not the case. Their restaurant was open all day, and you can eat when you want to. She also showed me the game room, the TV room, the conference room, the ice cream parlor, and the library. The staff was very nice. Even the people living there were very nice. When we walked through, they were very friendly. It was my first visit to that type of facility, and I was very impressed with it. I just have a lot of considerations, and I'm really not quite ready yet.
Provider Response
Thank you so much for the wonderful review. We are so glad to hear about your experience visiting our community. Our dedicated associates take great pride in providing the very best experience possible and your compliments are a highlight for our team.
Joanne
Carriage Green at Milford was a very nice facility. They've got lovely apartments. It is a Benchmark facility, so it's more corporate-owned. I think the big thing is everything seemed to be extra. There are different levels of care, and there' are a lot of additional costs in addition to your rent. It's great if you don't need care because then the rent is a lot lower (because you're not paying extra). Level one of care didn't include meds, so that was another cost. I only really met the salesperson, and she was very good and had a lot of knowledge. She does follow-up. They had different restaurants and an ice cream parlor and that stood out to me.
Pamela
I thought Carriage Green at Milford presented very beautifully when I drove up, and the inside is beautiful. It's just very much larger than the other two places that I looked at. That would be my only concern -- how big it was. It was probably three or four times the size of the other places. They had a library, a fitness room, and an ice-cream parlor, which was cute. They had offices for physical therapy. The person who took me on the tour did a wonderful job. The dining area was lovely and very nice, but I didn't try any of the food. I saw a list of all the activities.
Jon
Carriage Green at Milford looked nice. The common areas, the rooms, everything looked clean, and nicely maintained. It also seemed like they had a pretty good level of care in there. The staff is very friendly and very professional too. The facility kind of looks like a hotel from the outside, but everything looked nice.
Dan
I like Carriage Green at Milford because it was airy, light, and well maintained. It didn't look like a dump, and it didn't look like it came out of the 1870s either. This is for an average, every day working man. The staff member was wonderful, very helpful, very pleasant, very knowledgeable, and always had a smile on their face. The lunch I had wasn't a lot, but it was enough, and it was wonderful and very well done. I also liked that they served dessert. The room was wonderful. I would recommend it to anybody else who wants to move in.
Joanne
I am a friend or relative of a current/past resident
Carriage Green at Milford is excellent and very clean, and the people are very nice and caring. My dad has already gotten his way around after just moving in, and he's enjoying a lot of their activities. They have Bingo, different kinds of card games, exercises every day, sometimes they have trips out, and they have church and things like that. The dining room is very nice and the menu has a couple of different choices. We had lunch there and the food was spectacular.
Jomarie
I am a friend or relative of a current/past resident
We moved Dad to Carriage Green at Milford on July 1. When I came down on the afternoon after I called for a schedule, it was all very good and I was very impressed. I liked the atmosphere and the staff. They have memory stuff, dancing, and music, which my father enjoys the most. They provide transportation to doctors' appointments, but he doesn't take advantage of it. We had a family dinner for new residents that was very nice. It's an expensive place, but you get what you pay for. They do housekeeping for him, do his laundry, and provide him with personal care. The staff is very quick in responding to my dad's needs. The night people report what happened to Dad to the day time people and then they report that to my mom when she comes in the morning, so she's aware of everything.
Jon084222
I am a friend or relative of a current/past resident
Carriage Green is fine. My parents moved in, and they were able to accommodate us. The staff is great. The room iss clean and prepared for them. There were a couple of little things that needed to be done that they took care of. We don't have any problems. It's close to where I live. The cost was comprehensive and compatible with other services and places, but overall, it's expensive.
John588436
My impression of Carriage Green is it is a very nice facility. There is nothing not to like about it. They have everything there. They serve good food and have nurses on the staff. It had nice rooms, but I can't afford $5,500 a month.
Sharon067525
Carriage Green was a nice, but older facility, and the people were very nice too. It's on the main road, and the rooms were nice. The director was really nice, and we spoke. It was closer to my home, but it's just wasn't what we were looking for.
Katherine327088
Carriage Green at Milford seemed like a very nice community, and I'm certainly impressed with it. The apartments were lovely. The one we saw had a living room, bedroom, bathroom, and a small kitchen area. It was clean, ready to be moved into, a good size, and had a lovely layout. Some of the community rooms looked a little tired. They were homey, nice, and clean but they look like they've been around a while.
Caring105224750
I like everything that I saw there at Carriage Green. There wasn't anything that I thought was not good, and everything was very pleasant. I like the apartment, and I do think they are a little small, but that is understandable. It is very clean and spacious, but my in-laws are coming from a huge house; that is why it will be difficult for them to downsize. It is understandable because they really don't need that much space. I did not try to eat there, but it looked absolutely delicious. The dining setup is excellent. They have pool tables, a craft room, a library, and a playroom for the memory patients. Security is excellent, and they have the memory wing locked off. They can improve just a little bit more on the size of the apartment.
Provider Response
Thank you! Statements such as yours mean everything to us as we take great pride in the trust families place in us. Please feel free to contact the Executive Director at 203-874-4408 if we can ever be of service to you and your family.
Wayne13
Carriage Green at Milford was our favorite among the facilities we had visited. I think the rooms were very nice and spacious. They were arranged in a nice way. I think my mother-in-law would have been comfortable there. They had 2 bedroom apartments which I did not see in the other 2 facilities we'd been to. If I ever needed a place to go, I would be going there. I was very impressed with them and I told my wife that if I ever needed one, this is where I want to be. I would highly recommend this facility.
Provider Response
Your words mean everything to us! We take enormous pride in taking care of seniors throughout the aging experience. Please feel free to contact the Executive Director (203-874-4408) if we can ever be of service to you and your family.
Caring98944350
I am a friend or relative of a resident
We toured Carriage Green at Milford, and it was nice. I went online, and it has good reputation online. My parent has bathroom, bedroom, and living room-kitchenette. Regarding food, I haven't tasted it, but it looks good. The staff's work attitude is excellent. Also this facility is very clean.
Provider Response
Thank you so much for sharing our experience. Individualized care is one of our hallmarks as we strive to meet the distinct needs of each resident. Please let us know (203.874.4408) if there is ever anything we can do for you and your family.
caring8302
I am/was a resident of this facility
I've been living in Carriage Green for thirteen years and I'm satisfied. The staff is good and the residents are nice. I don't have any complaints with the food. I go out every single chance I can. We go out once a week with the residents. I'm very pleased with what we have here.
Provider Response
Your words mean everything to us! Thank you so much for sharing. Caring for seniors is not just our purpose, it's our passion.
Marriene
I am a friend or relative of a resident
Mom is at Carriage Green at Milford. She is very happy there. The staff are wonderful. They are patient, attentive, and it's very clean. Mom loves the food. She loves the activities. I am amazed at how quickly she was able to adapt to the whole experience. She is in the memory care area. She has a small studio type room. It's very bright and sunny. It was perfect and exactly what we were looking for.
Caring79605450
I am/was a resident of this facility
We chose Carriage Green at Milford because we like it very much. Everything is excellent. We like the people, the service, and the building. The staff and the food are both excellent. My wife and I are in a two-bedroom apartment with one bathroom, and it is spacious enough for us. We have many activities. We have arts and crafts. We have games and discussions. We have bingo every day and watch movies every night.
Caring76902450
I like Carriage Green at Milford because this was the cleanest facility I've looked into. They also had the most activities that I think my mother would enjoy, but what I didn't like is that I think you need to sign a contract for a year. I was not able to meet many of the staff except for the person who gave me the information and the tour and he is a very nice man with a very good attitude. The rooms are very small. It's a room and a bathroom; like a studio. You could just fit like a single bed and it has a little kitchenette. It's small and expensive.
caring0524113
I am a friend or relative of a resident
My mother is in Carriage Green. I would highly recommend this place. It's very clean. The food is good. They also have a lot for the residents to do. They have their own shuttle bus, so they take people to different places. They do drives on the weekends. They have happy hour Fridays at 4:30 wherein they would have musical guests come in. You can have family come in if you want. The aides are very helpful. My mom uses her wheelchair a lot but they are accommodating to that.
lcsegall
Staff at C.G were amiable, knowledgeable and helpful. Residents were actively involved in team activities. Food at lunch was quite tasty and ambience of ALF was fresh, clean and lively. Residents who were in there 70's, 80's and 90's all appeared to be happy and staff was always in close proximity to address residents' needs and concerns.I recommend this facility with no reservations Larry Segall,MS,LCSW, GCM,
Services and Amenities of Carriage Green at Milford in Milford, Connecticut
Costs
Fee Structure Extra: We offer a month-to-month rental
Room and housing options
Companion Suites: We offer companion suites
About Carriage Green at Milford in Milford, Connecticut
Carriage Green at Milford offers Traditional Assisted Living and is nestled in a residential neighborhood in the quaint, New England town of Milford, Connecticut. Carriage Green is conveniently located between Fairfield and New Haven, with easy access to Route 95 and in close proximity to Route 8.
Milford is a small city with a big heart. Take the train into New York City or a short drive to downtown Milford, where you'll find wonderful restaurants, shopping, and entertainment. We're also close to Milford Hospital and minutes from Bridgeport, St. Raphael's, and Yale-New Haven Hospitals. Carriage Green's superb location complements the quality of life found within our community, where residents enjoy a carefree lifestyle that makes them feel secure and comfortable.
Help seniors by writing a review

If you have firsthand experience with a community or home care agency, share your review to help others searching for senior living and care.
Request Pricing Information
By clicking "Get Costs", I am providing express written consent to receive calls including automated/pre-recorded calls and automated texts for which I may incur a cost, as well as emails from Caring and its partners. I understand I am not obligated to provide this consent to utilize Caring's service(s). I acknowledge I was able to review the Agreement to be Contacted, Terms of Use, and Privacy Policy. This site is protected by reCAPTCHA and the Google Privacy Policy and Terms of Service apply.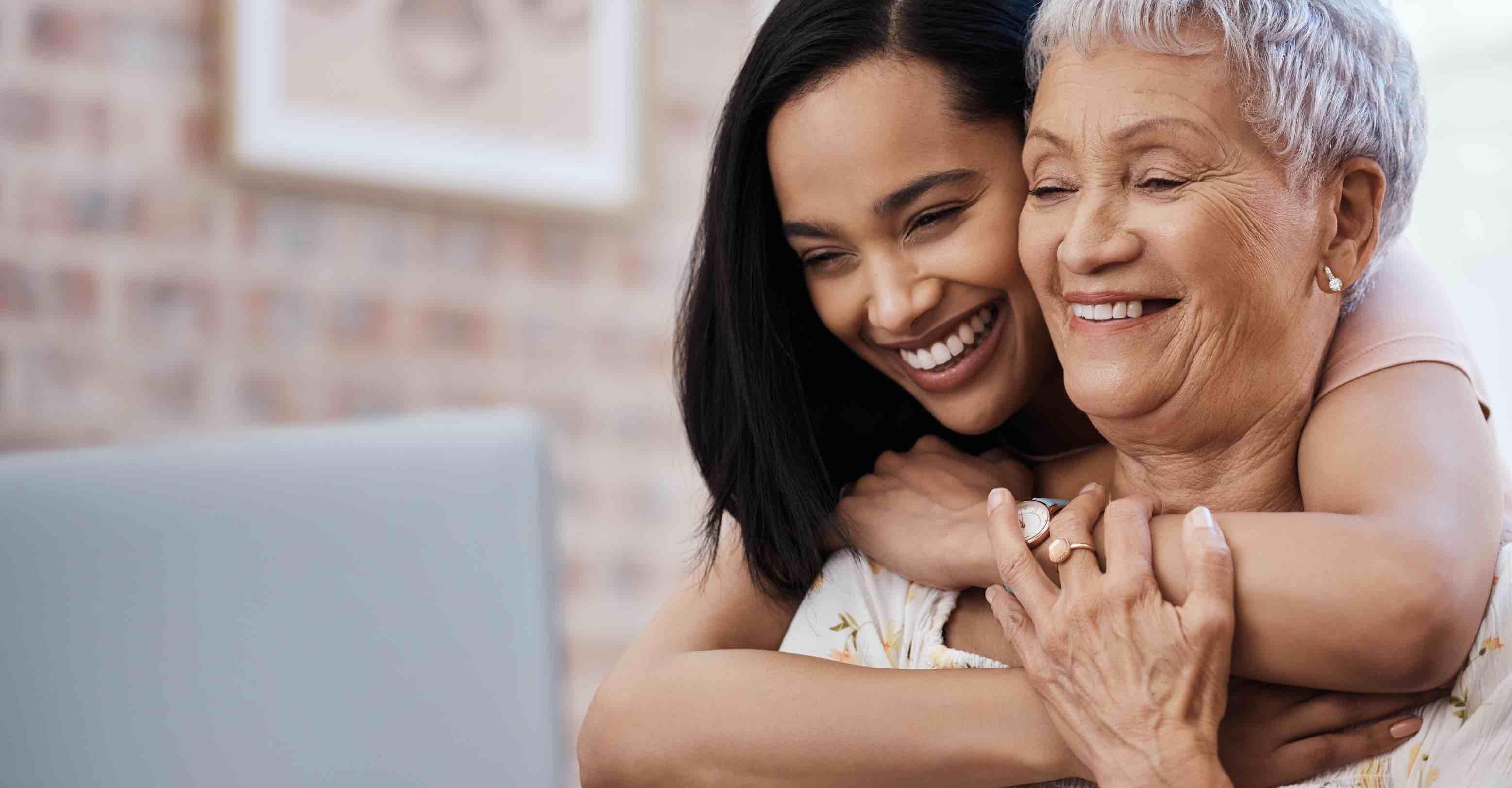 Compare costs, photos & reviews of senior living and care options near you.
Questions?
Call to speak to one of Caring's Family Advisors, or submit a request for more information here.
Costs for Carriage Green at Milford in Milford, Connecticut
Memory Care
Memory Care is specifically designed to meet the needs of those with Alzheimer's or other forms of dementia. Specially trained staff members assist with activities of daily living (such as bathing and dressing) and provide therapies to slow further loss of cognitive abilities.
Assisted Living
This level of care provides support for those who need help with personal care needs such as cleaning, bathing, and dressing. Residents selecting this level of care are treated to many amenities in a home-like atmosphere, while getting support in their daily lives.
Didn't find what you were looking for?
Caring's Family Advisors can help answer your questions, schedule tours, and more.