Canterbury Health Care Facility
Offers Nursing Homes
1720 KNOWLES ROAD, Phenix City, AL 36869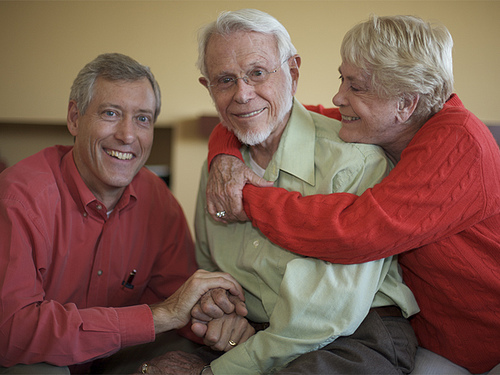 Reviews of Canterbury Health Care Facility
Nursing Home Reviews for Canterbury Health Care Facility
September 05, 2019
I am a friend or relative of a current/past resident
Wonderful staff, took great care of my father.
June 12, 2019
I am a friend or relative of a current/past resident
The rooms are rather bleak. Clothing either gets mixed up or lost. Relative dressed in clothing that wasn't his. Responses to "alert button" are dismissed. Residents will starve if a particular shift is working. There seems to be no form of oversight/management. NEVER did I see a single physician in 5 months. No one returns calls.
April 11, 2019
I visited this facility
They are very attentive to the needs of the residents. They have dedicated staff members who pay attention to the needs of the patients that are placed here.
November 24, 2015
I am a friend or relative of resident
This was not my choice as I was told when my relative was moved from a Rehab Hospital to this facility. I told them I had read horrible reviews about this place and I was told he would have to go here. Do not....I repeat DO NOT use this facility for REHAB! I had a relative go here for REHAB after strokes. This is what he told me when I picked him up. He was only getting about an hour of REHAB a day before lunch. He said they would then take him to the lunch room to sit and wait until lunch. After lunch they would wheel him to in front of the Nurses station and make him sit there for 3 hours or more. He had cracked ribs and he kept telling them he was hurting and they would not let him go to his room to lie down. He said at night they would not close his door and someone in another room yelled all night for the nurse and he never got any sleep. When he would call for help to go to the bathroom they would wait 30 minutes to come to his room. I signed the paper for Canterbury to do his laundry since I lived out of state and they NEVER once did his laundry. They made him wear adult pull ups because they said you are out of clothes. He said they were very rude the whole time. I believe they were pissed at me because I was trying to have him moved to a Rehab where I lived and unfortunately he suffered the consequences of me trying to get him closer to me. This experience was so horrific that I did not put him in a Rehab when we got home. We had Home Health start coming to our home and they are amazing!!!!! Keep your loved ones safe and DO NOT SEND THEM TO CANTERBURY. THIS PLACE IS A JOKE!!!!! ALL THEY WANT IS TO FILL A BED FOR MONEY!!!! As soon as the 20 days were up and I said he can't afford to pay, I was told to come pick him up. I knew then, it was all about the money and not the well being of the patient.
January 19, 2015
I am a friend or relative of resident
My father was a resident for a short time. He came into the rehab wing to get PT/OT, as he had spinal surgery. The nursing staff did not see to his needs or concerns nor did the doctor ever come to see him. For 3 days, his cath bag was full of blood. As my Dad's mental status went from normal to not knowing where he was, I asked and pleaded for the nursing staff to get the doctor, to do a urinalysis, to find out what was wrong. I was told they would 'monitor it'. A day went by, two days, on day 3, when his cath bag was completely full of pure red blood and my father could no longer speak except to look at you blankly and barely muster "I don't know" to every question, we demanded he be sent by ambulance to the hospital. He was septic due to the extremely bad UTI that had gone without treatment at Canterbury. He was admitted to ICU where his bladder had to be manually pumped for an hour to remove all the blood. Thanks to the ICU staff, my father was saved. Canterbury is responsible for nearly killing my father. I never saw a doc there and no, a urinalysis was never even done after numerous requests. We would NEVER go back there and will tell anyone NOT to go. It's a disgrace to allow someone to lay there suffering with known symptoms and not even attempt to identify a simple issue or treat them. The therapy staff? Sure, they were fine…but, you can't get therapy if you're DEAD!!
February 10, 2012
I am a friend or relative of resident
My mother arrived at the rehab facility on 1/3/12. At first everything seemed great. However it became evident that the nursing staff was not aware of my mom's health needs. She did recieve speech,physical and occupational therapy. My mom came in with an enlarged liver due to cancer. She was at the rehab to build her strength back while she waited to find out her treatment options. However to my knowledge she never saw the doctor we were told she had acces to when needed. This is true even though her stomach began to swell. We asked about the swelling on Sunday and the nurse said she hadn't even noticed it!! While she said they would measure and do a UTI test on Monday, that never happened. After waiting all day Monday for the doctor or nurse practitioner(we were told she was there) we decided to take her back to the hospital. When asked why we wanted to taker her back to the hospital we said because she was in constant pain. The center manager's reply was "Oh, you mean the O's she says alot", as if she was dismissing my mom's pain. As the techs were changing her, for the first time all day at 3:00 , they told us they noticed the hardening of her stomach and told her nurse, but nothing was done. By the time my mom went back to the hospital her liver was as big as her stomach! My mom went back to the hospital with pneumonia, dehydrated, and fluid around her lungs. She did not have any of this when she arrived. She arrived back at the hospital on Monday 1/9/12 and passed away that Wednesday. Very uncaring nursing staff. They dismissed obvious concerns.
December 06, 2011
I visited this facility
I called and scheduled a tour at Cantebury and found it to be pleasant except I noticed some of the rooms weren't very tidy. When I went to ask why, the lady told me she was going to be honest, they are under staffed in that department and they have an interview scheduled on Monday 12-5-11.
November 16, 2011
I am a friend or relative of a resident
My great aunt stayed at Canterbury before she pasted away last year. The staff there are very nice and were always willing to help her with anything she needed. For example we use to go visit her once a month and my husband and I would go and spend Christmas day with her. On her good days we would even bring her home with us for the day. In 2009 we moved from Alabama to Arizona and would not have been able to fly out back that year for Christmas. We called the nursing station and spoke to them about trying to get some ideas what we could do for her for Christmas being so far away. One of the nurses Chris was the best. She knew we had a computer and web cam and told us she would set up a video for us. On Christmas day she came into work (she was off that day) and took time away from her family to set up her computer and web cam with my aunt. We set our computer up in the living room and while she laid in her bed we were able to share Christmas with her. It was great! She got to see the kids open their gifts and we spent about 5 hours on skype talking back and forth on video. It was the closest that we were going to get to her that year. It meant a lot to us then and then even more since she passed away a few months after Christmas.
See all Nursing Home reviews (8)
See fewer reviews
---
Services and Amenities of Canterbury Health Care Facility
Medicare
Health:
Overall:
Quality:
Staff:
Medicare Provider Number: 015382
Ownership Type:

For Profit Corporation

Date Certified:

08/01/2019
---
About Canterbury Health Care Facility
Canterbury Health Care Facility is a senior living provider in Phenix City, Alabama that offers residents Nursing Homes. Contact Canterbury Health Care Facility for more details on services and rates.
---
Map of Canterbury Health Care Facility
---
Senior Living Communities near Russell County, AL
Other Senior Care in Phenix City, AL