Photos of Umbrella Care Management
Request Pricing
By clicking "Get Costs", I am providing express written consent to receive calls including automated/pre-recorded calls and automated texts for which I may incur a cost, as well as emails from Caring and its partners. I understand I am not obligated to provide this consent to utilize Caring's service(s). I acknowledge I was able to review the Agreement to be Contacted, Terms of Use, and Privacy Policy. This site is protected by reCAPTCHA and the Google Privacy Policy and Terms of Service apply.
Reviews of Umbrella Care Management in Warwick, New York
Anon_DC
I am a current client of this provider
We (brother and sister) reached out to Umbrella Care when our parents were in their early 80s, had just sold the family home of 50+ years, and were transitioning through independent living to assisted living. We are not local, and in addition to the typical adjustment phase when moving out of a home, our parents were also each going through several significant health crises at the same time. Despite our best efforts, we were completely overwhelmed with trying to manage our parents' increasing needs. They frequently canceled needed doctor's appointments without telling us, and even when they did attend they were unable to retain what the doctors told them or give us an account of what happened. Enter Diane from Umbrella Care, who immediately threw herself into learning everything she could about our parents' multiple, complex issues. She worked tirelessly to get up to speed, and was soon accompanying our parents to doctor's appointments, providing us with detailed reports afterwards. She has already shepherded each of our parents through a couple of surgeries and other acute medical situations, which has been a lifesaver to us. Instead of having to rush in from different states to take care of logistics, we have been able to visit our parents as their (adult) children rather than their primary caregivers. We still take an active role in making important decisions for them, but with Diane on the case we never have to worry about what's going on when we're not there. Another of Diane's great strengths is how seriously she takes the dignity of the seniors she works with. She never loses sight of the fact that, however physically or cognitively disabled someone might be, that person is still an adult whose autonomy should be respected to the extent possible. She has consistently told us when she feels a doctor or aide has fallen short in this regard, and shared praise for the ones who get it right. And she never tires of finding creative ways to solve problems as they arise. To take only one example, when the aides were reporting that our parents were spilling a lot of food on themselves at meals, Diane took it on herself to research and find purpose-made "dining scarves" they could wear at meals that looked attractive and dignified, rather than allowing them to be put in aprons or bibs. We would be lost in this phase of our lives without the assistance from Diane and Umbrella Care. She is truly an advocate as well as a professional, and even if we did live locally we could never do what she does for our parents. We know she has their best interests at heart, and she never stops trying to find better ways to advance them. We are grateful.
Provider Response
Thank you so much for thoughtful review. Umbrella Care Management is honored to work with your parents and we are so pleased that we have been able to give you peace of mind. Diane has done an amazing job with gaining your parents trust and she has the ability to work with them in a way that makes them comfortable. We are thankful that you have allowed us to assist you and your entire family.
Anna P
I am a past client of this provider
I am a past client of Umbrella Care. I was alone, caring for my mom and needed help in planning, preparing and executing a stay-at-home care plan for my mom. Umbrella Care was able to develop my mom's stay-at-home care plan, help me execute the plan and participate in the plan too. My mom recently passed away. An Umbrella Care representative was with my mom when she passed. I was very sad at the sudden passing of my mom, but I am so grateful that a friendly, caring person was with my mom when she passed.
Provider Response
Thank you for sharing your experience with Umbrella Care Management. Diane Hill, your care manager, enjoyed working with you and your family. I am so thankful that Diane was able to provide comfort to your mother and you during this difficult time.
Laura Sheehan
I am a current client of this provider
I'm so grateful to have found this service. My father-in-law was caring for my mother-in-law with Alzheimer's and the situation was becoming scary as they are both in their 80s. We live 4 hours away and I didn't know what to do or how to get them help. We weren't satisfied just waiting for disaster to strike. Talking to the local office of aging was less than helpful when it came to anything actionable. To make matters worse, all of the organizations/aide agencies seemed to have gone away with COVID in NYS. But a call to the Alzheimer's Association educated me on the role of a "Geriatric Case Manager" and I thought...this is what our family needs! I searched on Google and found Umbrella Care. This is how we met Diane, our case manager. I have to admit it's kind of scary hiring someone to do a job...where you have no idea what needs to be done She is professional, experienced and has been a source of reliable help from the very beginning, a true gem. First order of business, she helped us make some modifications to the house to assure that mom and dad were both as safe as they could be. She jumped right in with weekly visits, calls to contractors, and frequent check-ins with me. The grab bars in the bathroom, new toilet, and railing allowed mom to live at home for 7 more months. Diane also helped to address some personal care issues with mom, making sure there were new sheets, clothing, pull-ups etc., all things that dad really had no clue about and had to be educated in using...which she did patiently and persistently. She helped me hire aides to come into the home and help dad when he was having trouble moving her. She was my eyes and ears in the situation when I wasn't able to actually be there. She also helped us contact nursing homes and finally we did get a placement for mom (long overdue as mom had really lost pretty much all function by this time). She was totally hands-on, 100% reliable and I felt completely confident letting her handle such personal family matters. Diane and Umbrella Care really saved us when we were in need. I am grateful to her personally for her caring personality, professionalism, patience with me (listening to me when I needed to complain), and knowledge of how to care for and communicate with elders as well as navigate the system of nursing care etc. Considering the situation, Diane helped us get the best outcome possible (mom at home as long as possible, getting dad help with aides, and then placement in a nursing home when necessitated by mom's condition). I highly recommend Diane and Umbrella Care to anyone looking for help with caring for elders in their life. I wish she had been easier to find! Maybe this review will help!
Mike I
I am a past client of this provider
I cannot say enough about Umbrella Care. My father had progressive dementia and lived alone in Long Beach, New York . Being over two hours away made life difficult, to say the least. Umbrella care helped my wife and I navigate the community medicaid process, guide us through the process of at home care and helped us eventually place my dad in a nursing facility. Laura and Hector were extremely professional and knowledgeable and helped us navigate this confusing world of long term care. The person I spent the most time with was Maria, our care manager. Words cannot express the appreciation for her help, guidance, advice and counsel along the way. Maria was always available and always quickly responded to our questions and concerns. She was always patient and helpful even under the most difficult circumstances. What was amazing to see was how she handled my dad. To say my father could be difficult is an understatement, but Maria was always able to "lower the temperature" and reduce his stress and anxiety in a way that I could not. Without her, this very difficult period at the end of my dad's life would have been much worse. My family cannot thank Maria enough. Therefore, it is without hesitation that I would recommend Umbrella Care!
Team Mom
I am a current client of this provider
My family would be at a complete loss of what to do without the expert care and guidance from Umbrella Care Management. Fortunately, a longtime friend referred Maria and Umbrella to my family, and we couldn't be more grateful. My mother's adult children live scattered across the country, in various states and time zones. With mom developing increasing dementia with a strong desire to remain in her home, we were at a loss as to how to support her in this goal. Maria to the rescue! Maria, Laura and the Umbrella team have been instrumental in helping support our mom remain safely in her home. Maria quickly developed rapport and a trusting relationship with our mom, who accepts Maria's suggestions (yea!). Maria has been extremely responsive, maintaining excellent communication with my family, and has a wide network of resources that have added to our mom's in-home support. Maria has identified care givers, found home visiting medical providers, from primary care to podiatry, and has even been present in mom's home for Telehealth medical appointments. Maria and Laura have taken the lead with the mind-numbing and frustrating task of a long term care insurance claim submission. Maria responds and follows up so quickly and thoroughly, that I was almost surprised to learn that she has other clients! Maria is an experienced nurse Care Manager and is able to navigate the extreme complexity of our healthcare system, and help our mother remain independent in her home with all the supports she needs. Maria is also extremely modest, and does not wear her superhero cape out in public, but it's always on.
MJ Fernandez
I am a past client of this provider
I live 4 hours from my father and when his care needs became more than I could handle from that distance, I contacted Umbrella Care. Monique became my father's advocate and care manager providing the in-person oversight that I couldn't and asking questions about his care that I didn't even know to ask. It was a relief knowing that he had Monique nearby to look out for him. She was professional, smart, kind and caring of not just him, but also of me! I'm so grateful that I no longer needed to take a day off work to escort my father to doctor's appointments or wonder what the care team was talking about on the weekly calls. Monique was able to translate the medical jargon and provided helpful reports on what she was observing as my father's situation progressed. At a really difficult time, Monique & Laura at Umbrella Care eased the worry & stress. I'm so grateful for their help and highly recommend their services!
Liza Diana
I am a current client of this provider
I owe Maria, Hector, Laura and Barbara of Umbrella Care Management an enormous debt of gratitude. I live in Italy and contacted Umbrella Care Management for an extremely critical and time-sensitive situation a distant relative of mine was going through. Right from the very first contact with UCM, I always received timely and complete admin information from Laura. Maria was nothing short of a miracle worker, leaving no stone unturned in finding a solution for what seemed to be a hopeless case and which most probably would have ended much differently if it hadn't been for her dedication and expertise backed up by other professionals in the organization. Hector's extremely rapid intervention was instrumental in securing a placement for my relative. Communication with Maria was extremely productive, all of my many concerns were noted and addressed. She was able to retrieve all the information I was not able to give her. Also wonderful is that my relative, whose cognitive and behavioral issues always made dealing with her extremely difficult, was immensely soothed and comforted by Maria. Maria treated her with such respect, kindness and understanding that my relative was able to retain a sense of pride and dignity despite what she is going through in what is the most difficult time in her life. You can be truly confident that you are getting the very best value for your money, that the entire organization is on top of your case, you can rest assured that they are working in your best interest, and that your loved one will be treated with great dignity and respect. What else can I say? Thanks so much, Maria, Hector, Laura, Barbara and anybody else working in the background – I'm deeply grateful!!!!
Provider Response
Dear Liza, We are so thankful that you trusted Umbrella Care Management to assist your cousin in her time of need. As you have discovered, our entire team is very devoted to assisting each client as an individual. It is very important to each team member that we find the best outcome for each of our clients. I could not be more pleased that you were able to find us (from Italy) and I hope that you can now rest easily knowing that your cousin is safe, both physically and financially.
Kristin H
I am a current client of this provider
I found Umbrella Care in a desperate search when my mother ended up in a horrible rehab situation after a long stay in the hospital. My review is mainly being based on Maria W. The company itself I highly recommend for the services they provide but it is Maria that deserves the full review. When I first spoke with Maria things were very bad with mom. I live 8 hours away with no near family to her . I knew I needed help and once being assigned to Maria within 2 days the poor woman hit the ground running for us! She had not even had the chance to meet mom and I needed help in getting her out of the rehab she was in to somewhere else due to the care there. On the 3rd day of having Maria, mom ended up being sent to the emergency room non responsive from the rehab facility. Maria stepped in and took control not even knowing all that had happened with mom, I was filling her in as we went . From then on she has managed to not only personally help mom but her connections to the most amazing doctors and therapists have helped mom out of rehab and back into her home where she so desperatly wanted to be. Our journey will be long but so much better travelling it with Maria's help. We could not do this without her, she is an angel in plain clothes. No amount of gratitude can be spoken enough for Maria. She is one of a kind
Provider Response
Thank you Kristin for recognizing Maria for her incredible skills as a care manager as well as her overall kindness and compassion as a person. At Umbrella Care Management we are committed to assisting families and their loved ones live their best lives possible by coordinating the best services possible. As you mentioned, this will be a long journey. Umbrella Care Management will be there to support you along the way.
John Knapp
I am a past client of this provider
Barbara and Laura were very helpful to me during a difficult time. They helped identify appropriate options for my brothers care. I am very appreciative of their support.
Provider Response
Dear John, We will always be here to support you in any way you need. Thank you for placing your trust in us.
Lscheur
I am a past client of this provider
I am so grateful that I found Umbrella Care and even more grateful that we were assigned Maria. She is one of the most compassionate, dedicated, empathetic and diligent people that I have met. She enhanced our mom's quality of life during her last 9 months of life. Maria stayed in constant contact with our mom to provide reassurance and comfort. She stayed in regular touch with all physicians, provided medical records when needed, spoke with home health care aides daily and provided guidance as necessary. She ensured that our mom's medications were always current and there was always enough available. She made sure that she received all necessary medical equipment and that her physical health and safety and her emotional needs were always met. Maria visited and called frequently. She became part of our family and stayed in touch with my brother and I daily to provide updates. We could not have worked and taken care of our families without Maria's support. She allowed us to spend quality time with our mom. At the end of life, Maria made sure that our mom had dignity and was as comfortable as possible. Laura, from Umbrella Care helped us in every way we needed and was always responsive to questions. We would highly recommend Umbrella Care and Maria as the care manager. We will be forever grateful.
Provider Response
Thank you for letting us know the impact Umbrella Care Management had on your life as well as the life of your Mother. We are very dedicated to our client's and their families and our goal is to provide any assistance that is necessary. As we are all nurses one area in which we can be very helpful is the medical care of the client, as you noted. I am very thankful that you allowed Umbrella Care Management, specifically Maria, be part of your families geriatric journey.
Cammie31
I am a current client of this provider
I can't say enough good things about Umbrella Care Management and specifically Maria, my family's care manager. My folks are both in their 80s and have complicated medical situations, and Maria has helped immensely by interfacing with doctors, helping schedule health aides, finding resources we didn't know about, averting and/or fixing crises, and just generally making caring for my parents less challenging, which frees me up to be their daughter and not their medical manager. Maria is terrific, and so's Umbrella Care Management.
Chab
I am a current client of this provider
It is a great pleasure to write a testimonial for Umbrella Care Management in general and for Maria W., in particular. About five years ago, I needed assistance in providing supplemental services for my sister in a NY Assisted Living Facility-since I lived in another state at a considerable distance from New York. I was extremely fortunate to find Umbrella Care Management and to have Maria W. assigned to my sister's care. I had hoped for support in overseeing her needs, but Maria has gone far beyond any expectations I had. Maria has become a friend and guide for both me and my sister. Her concern for my sister's welfare, down to the most minute detail, is genuine and without reservation. There is nothing too large or too small for me to ask. She not only responds to my requests but foresees impending needs and advises me on courses of action. She has assured that not only my sister's medical concerns are addressed but that her emotional well-being and personal interests also receive attention. Her advocacy, counsel and advice have given comfort and assurance to me and my sister. If you have a loved one in similar circumstances, you know how challenging coordinating their care can be. I would never have been able to provide the highest level of attention to my sister without Maria's consistent and reliable oversight. I am grateful to the ownership and staff (Laura) of Umbrella Care, as well. They manifest the finest standards of service and show genuine concern and exactness to every aspect of their work.
Provider Response
Dr. Patterson, thank you for taking the time to let us know how Umbrella Care Management has made such a positive impact on your life and the life of your sister. The quality of care management services exhibited by Maria Wenstrom is the foundation of our company. Each client is an individual and we work tirelessly to make sure each client has exactly what they need. On the business side, Laura Ernst works to make sure that each family is given individual treatment making sure that the family's specific needs are meet as well. Gratefully yours, Barbara Wilhelmy
Nancy Rutulante
I am a past client of this provider
I came to Barbara as a complete wreck! I was caring for my father after my mother's sudden passing and she was able to assist me with getting the very best care for my Dad
Provider Response
Thank you Nancy for allowing me into your home. You are an amazing person that stepped into a caregiver role when needed. I am happy we were able to provide you with the guidance to get what you and your Father both needed. We are always here for you if you or your father need anything. Sincerely, Barbara
ThumbsUp
I am a current client of this provider
I'm alone in the area, having been recently widowed with family in California, and decided, at age 77, that I needed someone local to handle my personal needs in case of emergency. I spoke with three different care management companies and decided on Umbrella Care Management. My first step, after paying a deposit and stating that my need was not immediate, was having a consultation, the cost of which would be deducted from my deposit, the remainder of which would then be returned to me. As a careful person (also known as proudly suspicious), I timed the call that took place among Barbara, Andrea, and me. I was told in advance that the call would take longer than it actually did, and I fully expected that a larger amount than was actually warranted would be deducted from my deposit. Well, I couldn't have been more wrong. The amount withheld was quite correct, and the unused amount was refunded before my dry eyes could blink thanks to Laura, a treasure otherwise known as a business manager. Wow! I highly recommend Umbrella Care Management and have confidence that when I have the need, my issues will be swiftly and efficiently attended to with honesty and compassion. Also, having people with a background in nursing as opposed to social work gives me more confidence should they need to be speaking with medical professionals on my behalf. I feel lucky to have found them and trust that you will feel the same.
Provider Response
Thank you C.A. for your full description of your interaction with Umbrella Care Management. You are a true testament to our overall philosophy; our clients are our number one priority. As you have described, Umbrella Care Management is a company built on honesty and compassion. We will be here to help you whenever needed. Best Regards, Barbara Wilhelmy RN, BSN, CCM
LRC14
I am a past client of this provider
Umbrella Care assisted me with the care of my elderly mother for several years until her recent passing. The whole team was consistently superlative but I would like to highlight the amazing support we got from our primary contact, Vicki B. Vicki was a joy to work with and was an incredible support to my mother through thick and thin. Vicki routinely visited with my mom at the assisted living facility she was resident in and, later at the nursing home where she spent her final year. Vicki was very proactive and often thought of things on her own that she could do to be helpful. I also found the management at umbrella care to be very responsive to my own particular personal circumstances. I would highly recommend Umbrella Care in general and Vicki in particular to anyone with an elderly parent who needs additional assistance.
Walter
I am a current client of this provider
I have been using Umbrella Care Management for two to three months now. It is excellent. They keep up with the completion of important items. The staff members are excellent. Umbrella Care Management is an excellent choice.
Vita
I am a current client of this provider
I have been using Umbrella Care Management for a little longer than a year now. It was a recommendation and it came from my attorney. I started with Barbara who helped me in the beginning with my aunt whose dementia was just starting to progress. It was then transferred over to Vicky, and I really could not be any happier. I was trying to get my aunt into a community, and I was on a waiting list for nine months. Vicky was constantly giving them updates, checking on availability, and keeping me apprised of the whole process without me having to do the legwork, which was the most important. Not to mention I really don't know what legwork to do other than to call the community. Vicky really handled the entire process. It was a breeze; I'm so thankful for them.
Provider Response
It is our mission to help families in need and we couldn't be any happier then knowing we were about to hold true to our commitment to you. We thank you for allowing our team to be part of your Geriatric journey. Sincerely, Barbara
Deborah
I am a current client of this provider
Umbrella Care is wonderful. They have achieved exactly all the goals that I had needed them to do. My uncle is in New York, and I am in Florida. He has no family up there, but he needed to be discharged to an assisted living because he couldn't go back to his apartment. The hospital was not able to get that done. I could not get it done long distance or go up there while he was in the hospital and get him into a place. And I also wanted to see if he qualifies for Medicaid. Maria, who was the nurse assigned to him, visited him there. She contacted different facilities, and she had all the paperwork done. We found a place that had a bed for him. Maria went there and visited it first. She was able to get my uncle safely discharged into this place that met his needs in New York City where he wanted to be. And I was just notified two days ago that he was approved for Medicaid, so they did a wonderful job. They contacted me constantly. My uncle was very thrilled to have Maria, to talk to her, and he enjoyed his experienced with her. Actually, there were a few that I was looking at, but Umbrella Care seemed to have the most variety of different things because not only did I need my uncle to find a place to live but I also needed the Medicaid's help. They got fantastic reviews. I don't recall seeing any negative reviews at all. When I first called and spoke to Laura, she was phenomenal and she made me feel like, 'OK this is the company I'm going with.' After we were assigned, it was just good all the way around.
RuthR
I am a past client of this provider
Maria W, LPN, was hands down the best Geriatric Care Manager my family has had. Maria is a great manager who got in there and rolled up her sleeves to give our in-home CNA/HHA's the support they needed to do the job. She is on-time, a wonderful administrator, and she doesn't make promises or commitments she cannot keep. Most importantly, Maria truly cares about the client she serves, and brings a lot of heart to the job, so she is a rare find!
Provider Response
Thank you Ruth for allowing Umbrella Care Management to be a part of the team serving in your mother's best interest. We were truly grateful for the opportunity.
Liberatore
I am a past client of this provider
I had been a caregiver for my spouse for a number of years when suddenly his dementia progressed to the point where placement to a skilled nursing facility was inevitable. We live in upstate New York and there was only a bed available in the State of New Jersey. I was immersed in navigating our complex health care system. It was at this time that I contacted Barbara W. , Certified Case Manager of Umbrella Care Management. She alleviated my anxiety and stress as patient advocate for my spouse. Her knowledge of the system was invaluable. She was right on target assisting me with decisions to be made regarding my spouse's comfort and well being. Unfortunately, my spouse passed away just before a move to New York was imminent. Prior to losing my spouse, Barbara was instrumental and insistent in providing Hospice at the nursing facility affording him a peaceful passing. My family and I are grateful for Barbara's expertise and involvement. We could not have endured the complexities of the health care system without her intervention.
Provider Response
It was an honor to work with you and your husband. Thank you for allowing me to be part of your lives. Sincerely, Barbara
Guy
I am a current client of this provider
I started about 3 years ago and ever since I've been using them. Just to sum it up, my mom and dad became very ill. I had nowhere to turn and had no idea where to even start. Barbara and her organization gave me something and I called them up. They sort of knew where to go. They helped us every step of the way. They're very helpful and very polite. I got nothing bad to say about them. They went out of their way to help me when I was at a crisis point. Where I almost had a breakdown from myself, they stepped in and said "Calm down, we'll get through this". Bottom line is, they're very professional at what they do and very good. I will recommend them highly.
Provider Response
Thank you Guy for the very kind words. It has been a pleasure to work with you, your wife and both of your parents. We will always be here when you need us.
Vicki
I am a past client of this provider
It was a very good experience. She did exactly what she said she'll do and a way faster than I thought she could. Barbara was our care manager. I talked to her the first day and then I met her couple of days later. By the next afternoon, I already had a placement. She was very quick, took control and was very professional. I will definitely recommend them.
DCare
I am a current client of this provider
Barbara W is a God sent! I first met Barbara when she was hired by my mother's long term insurance policy to come and do a first time face to face assessment one year ago. Barbara was patient, kind, understanding and knowledgeable. I was very overwhelmed at the time, and desperate to get my mother some assistance. My mom had been diagnosed with Dementia by her physician a few months earlier, and I was totally overwhelmed as to where to begin. Barbara was very reassuring and gave me her card, (Geriatric Case Manager), in case I ever needed help with any thing with my mom in the future. It wasn't long before I used that card to call Barbara. My mom was deteriorating quickly and I being her only child, (Mom has no husband), the entire situation became my responsibility. Barbara and I talked on the phone for quite some time, and then I hired her to help me out with dealing with trying to get my mother's life in some sort of order. Mom was living alone and in total chaos. My mother was told by her doctor that she was not allowed to drive any longer, being that she was a danger to herself and others. Mom couldn't make meals for herself any long and wasn't remembering to eat. Barbara helped me find agencies to interview people to come to my mother's home to care for her, and drive her where she needed to go. Barbara set up the appointments for me, and she sat in the interviews with me. Barbara brought my mother to the doctor appointments during times I was unable to take off of work to bring her, and then gave me thorough follow up information. She got my mom's eleven medications set up with a pill card through a local pharmacy so she would not have to worry and stress over separating all her pills herself. The medication is now delivered to her house weekly, set up by the day, for the 3 different times she needs to take them daily. When the care-giver we hired through the agency did not work out because my mother thought she was stealing from her, (which she wasn't...it was just my mother's paranoia), Barbara set her up with a lovely woman she knew, who came by to take her on walks, and slowly earned her trust. It wasn't too long before my mom was comfortable with her and would allow the woman to help care for her. Barbara gave me the name of an attorney to help me with Geriatric law and getting my POA set up correctly. When suddenly I was responsible for my mother's older sister, who is in assisted living nearby, because my mother used to take care of her, Barbara helped me by stepping in and went to the assisted living agency and found out all I needed to know to help my aunt also. I could go on and on about how wonderful Barbara has been over the past year. Anytime I reach out to her, she promptly returns my calls, reassuringly and patiently. I really do not know what I would have done without Barbara's help this past year. I continue to reach out to her when I am overwhelmed with my mothers continual digression. She is a great resource, and if she is not sure of something, she will find out and get right back to me. She looked into an Adult Day Care nearby and got my mom set up to go there a couple of times a week now. My mom loves going there to socialize. I highly recommend Barbara for any help you may need with dealing with an aging parent or elderly person. I am so grateful and feel blessed that she happened into my mother and I's life!
Robin Cooke-Hurle
I am a current client of this provider
I am writing this from London, England. I have an aunt in her late 80s who has lived alone in Manhattan for many years. This became very serious in the middle of 2014 when she needed major surgery on her back, because all of her family live in the UK, leaving us extremely worried, without any way to support her and no real idea how to handle the situation. Fortunately a friend in the USA suggested that we should arrange a Care Management programme, and then identified Barbara. We could write a great deal, but the simple fact is we recommend Barbara unreservedly. Not only has she steered my aunt through the healthcare system and subsequent therapy so that she is now back in her own apartment, but she has also become a very kind and trusted confidant to her. Barbara has never lost sight of the importance to my aunt's quality of life of being independent, and has always provided or arranged discrete support to take care of the practicalities which make that possible. The whole family feels very lucky that we found Barbara.
Lana2
I am a past client of this provider
Barbara was absolutely excellent. The process went smoothly with my mother's transfer state to state. My mom was admitted to a facility in New York and Barbara helped with transfer of medicaid from one state to another. She helped us find a good nursing facility which my mother is now in. This all happened very quickly. Her follow through was excellent. Her staff was good. She knows the area. She took into consideration some things I shared about my mother. I've been trying to get this done for the last 3 months. It was so time consuming. When Barbara came we were able to complete the whole process in 2 weeks. It was just really a good experience.
Andrew Kull
Barbara W. has been an answer to prayer. My friend is alive and well today. Nine months ago he faced a multi-faceted, life-threatening, mental and physical crisis. He was bouncing in and out of hospital emergency rooms, unable to get the medical help he needed or to take care of himself at home. Family circumstances meant that he was essentially alone. I was 2000 miles away in a job I could not leave even for a weekend. Because of some previous experience involving an elderly relative, I knew that there were people whose job involves consulting about nursing homes or assisted living facilities. In desperation, I thought that someone like this might be able to help my friend get proper care. I tried to obtain a professional recommendation for someone in my friend's part of the country, but could not. By a miracle I found Barbara's name on the internet and took a chance. Immediately after our initial phone call she got in touch with my friend and started to do what needed to be done. She worked patiently with him during many weeks when he was very difficult to deal with (as I know from talking to him all that time). She arranged living arrangements and dealt with multiple health professionals. She kept in regular touch with me as long as this made sense, but as my friend gradually recovered, her professional relationship was with him directly. I cannot think of an experience in which I had to rely for anything so important on someone I had never met. I cannot imagine that there are many problems of caregiving as complex and difficult as the one Barbara walked into when she first went to meet my friend. If he had had the unlimited assistance of family and friends all this time, the results could have been any better. I am profoundly grateful to Barbara for what she has accomplished.
Michelle93589750
I am a current client of this provider
Barbara was incredibly responsive and very resourceful. I called her on a Saturday and she called me right back. I feel very fortunate to have come across her. She was able to find a resource for my mother who was at a distance in a way that I would never have been able to find it. Because of her, I was able to get peace of mind. She does what she says she would do.
Arlene5
I am a past client of this provider
I decided to use Barbara because I find her very responsive. She coordinated all of the medical and other paper work for my father. She's very professional and goes above and beyond on things.
Bob84201050
I am a past client of this provider
Barbara definitely goes over and above what she has to do to help. She is wonderful in assisting and helping people with their elderly care. She is very, very dedicated and goes 110% above on everything. She's very helpful and very conscientious.
Theresa16
I am a past client of this provider
My experience with Barbara was excellent and outstanding! She handles any questions and any information for me. She's extremely professional. She's very excellent at hands on materials. I don't know what I would have done without her. She was referred to me by the Multiple Sclerosis Society.
Theresa12
I am a past client of this provider
My experience with Barbara was the best ever! She was wonderful. She really greatly helped me. Out of 15 issues I had, she was able to resolve all of them. She helped me every way possible.
Bridget5
I am a current client of this provider
Barbara is awesome. My mother was a little hesitant to work with her and Barbara was very understanding with that. She's very respectful of my mother's wishes. She's very knowlegeable. We are having a very good experience.
Caring5689
I am a past client of this provider
Barbara was recommened to me by a nursing home facility where my mom was in. She helped me a lot when I was trying to move my mom to a different state. She's very professional and got all the things done.
Marci2
I am a past client of this provider
Barbara has been fabulous. She's absolute godsend. She came in and was able to provide an unbiased opinion of the care and the approach that we need for taking care of my father. As a medical professional, she was also able to provide us with a professional nurse opinion, which we definitely needed because we had so many competing opinions from different doctors and different family members. All the information we collected helped us create a game plan on how to proceed in getting the care that my father needed. She was able to get all the complicated feelings that we were going to have with insurance and Medicare.
Larry9
I am a past client of this provider
When my mother had gotten a tough diagnosis, we asked the attorney if he knew who could basically help us like a help care liaison or someone who could navigate everything that was going on between doctors and all the stuff we're gonna have to deal with. Barbara was someone who worked with him in the past and so he recommended her to us. We really needed someone like Barbara because we're 4 sons of my mom but none of us lives geographically close to where she was living at that time. In addition, because there's 4 of us and we're all very worried about my mom, we were constantly bothering doctors. The doctors were getting sick of having to tell 4 different people the same story every time when anything changed or anything came up. We just needed someone also there to kind of keep and eye on things and be an advocate for mom given that none of us could quite be there all the time. I was the one who initially got in touch with Barbara and I met with her when I was back there visiting my mom. We brought her in to meet with my mom. My mom seemed to like her and so we went from there. She was very very helpful to us. It turned out to be a shorter process than anticipated. We started working with Barbara around mid to late October and my mom passed away in late December.
Doug4
I am a past client of this provider
My father was taken to a hospital because he had fallen. I was kind of the end of my rope and I didn't know what to do to speed things along. One of the nurses in there who was a case worker, suggested Barbara and so I gave it a try. It's the best thing that I ever did. My father was a school teacher and he had insurance from that. That part was ok but he needed 24/7 care. We needed to get him to a nursing home. The problem is I have one sibling who's local. I have one in Long Island, another one in Massachusetts and my biological brother who is in Denver. So everything pretty much falls on me and I'm trying to run a construction business. For the last 3 or 4 months I was always getting calls like 2 o'clock in the morning that he had fallen. I had to ran over there and get him back to bed again. During the day, he needed to go to the bathroom and he couldn't do it by himself. Barbara is like a family member. She really helped me a lot. I think they're absolutely fantastic. Things would not have come to a happy ending like they did without them. They got me in to proceed the medicaid office in 2 days rather than 6 weeks. Barbara went around and talked to the local nursing homes and there was gonna be an opening. It just made my life so much easier. I have nothing but good things to say about them.
Caring3295
I am a past client of this provider
It was a very good experience with them. I did a Google research and found out that they're close to where I live. So I went and got information about them, called them, and we hit it off from there. They're helping out my mother and father right now with some issues with medicaid and medicare. It's really good the way that Barbara is helping us.
lusi
I am a current client of this provider
5 Stars is not enough! If I could give them 10 Stars I would! Barbara has angel wings and has opened so many doors for me and my brother. She came into our lives when my brother was in a horrible state. She talked to him, listened to him and he opened up to her because she has such a wonderful personality. She even talked to me about my situation and helped me with my problems too. EVERYONE in their life time should meet someone like Barbara. Thank you so much.
Bruce4
I am a past client of this provider
I had reached out to Barbara in order to guide me through a very complex process of changing my mother's AARP Supplement Medicare Program from a Managed Medicare Program to an Open Universal Medicare Program. I had problems doing it by myself then. The paperwork was very complex. Barbara had made all the contact. She really resolves my problems for me in a professional expedited manner. She contacted AARP, she contacted Social Security, she contacted Medicaid in addition she helped me complete all the forms required in order to transfer from Managed Medicaid to a Universal Medicaid. She exceeded my expectations and i had recommended her to other families in need.
Terri8
I am a past client of this provider
We're very pleased with Barbara's service. She's a big help. She was recommended by our attorney. She got my father into a nursing home that would not have accepted him had it not been for her work. He was declined because he has Alzheimer's and he has some physical aggression. Barbara made it possible to get my father into a nursing home which is closer to his home before he died. What she did was she spoke with the manager of the nursing home where he was at. He had been declined to be transferred. She went got a more detailed report of the case. She then went to the nursing where we were trying to get him in and spoke with them. Again she was a big help and she helped alleviate our anxiety at the very difficult time.
Joan6
I am a past client of this provider
Barbara is the most wonderful person you would ever want to meet. She has been so helpful to me that I would recommend her to anybody. You can't even imagine what Barbara has done for me. I am so grateful to her. We were having a problem when my husband was in a nursing home. We had a problem getting him discharged because they felt one thing and we felt another thing. Barbara put everything on the table with the county and the nursing home. It's been just marvelous. I would have never ever have done it without Barbara. Her service had been fantastic and way above average. I found no fault in anything that she did. Everything she did, she consulted with me. There has been no any guess work or whatsoever. I never once had to think. She did it for me. I so glad I found her. One of the women I know who's husband is in Valley View went to some sort of a fair in Goshen. She met with Barbara and she told me about her. I called Barbara immediately and she came through. I'm not being melodramatic but she really helped me when I felt I was up against the wall and I couldn't get over it. She took my problems away from me and made it hers and she satisfied everything. In the end, everything came up to what we had hoped.
Cathy9
I am a past client of this provider
They are a local company and I felt that they will be able to address our needs. They did an amazing job. It was very confusing process for us, the medicaid for my mom. The answers that they provided really helped me and directed me to the right path. There are things that you don't know as a person and that you need a professional and that's what Barbara provided me. She provided me feedback and pointed me in the right direction. All of the contacts she gave me were wonderful. The agencies that she provided me were wonderful.
About Umbrella Care Management in Warwick, New York
After years of caring for her ailing grandmother and catastrophically injured father-in-law, Umbrella Care Management founder, Barbara Wilhelmy, R.N., B.S.N, C.C.M, was inspired to launch Umbrella Care Management as a resource for other, if less-informed, family caregivers.
Help seniors by writing a review

If you have firsthand experience with a community or home care agency, share your review to help others searching for senior living and care.
Request Pricing Information
By clicking "Get Costs", I am providing express written consent to receive calls including automated/pre-recorded calls and automated texts for which I may incur a cost, as well as emails from Caring and its partners. I understand I am not obligated to provide this consent to utilize Caring's service(s). I acknowledge I was able to review the Agreement to be Contacted, Terms of Use, and Privacy Policy. This site is protected by reCAPTCHA and the Google Privacy Policy and Terms of Service apply.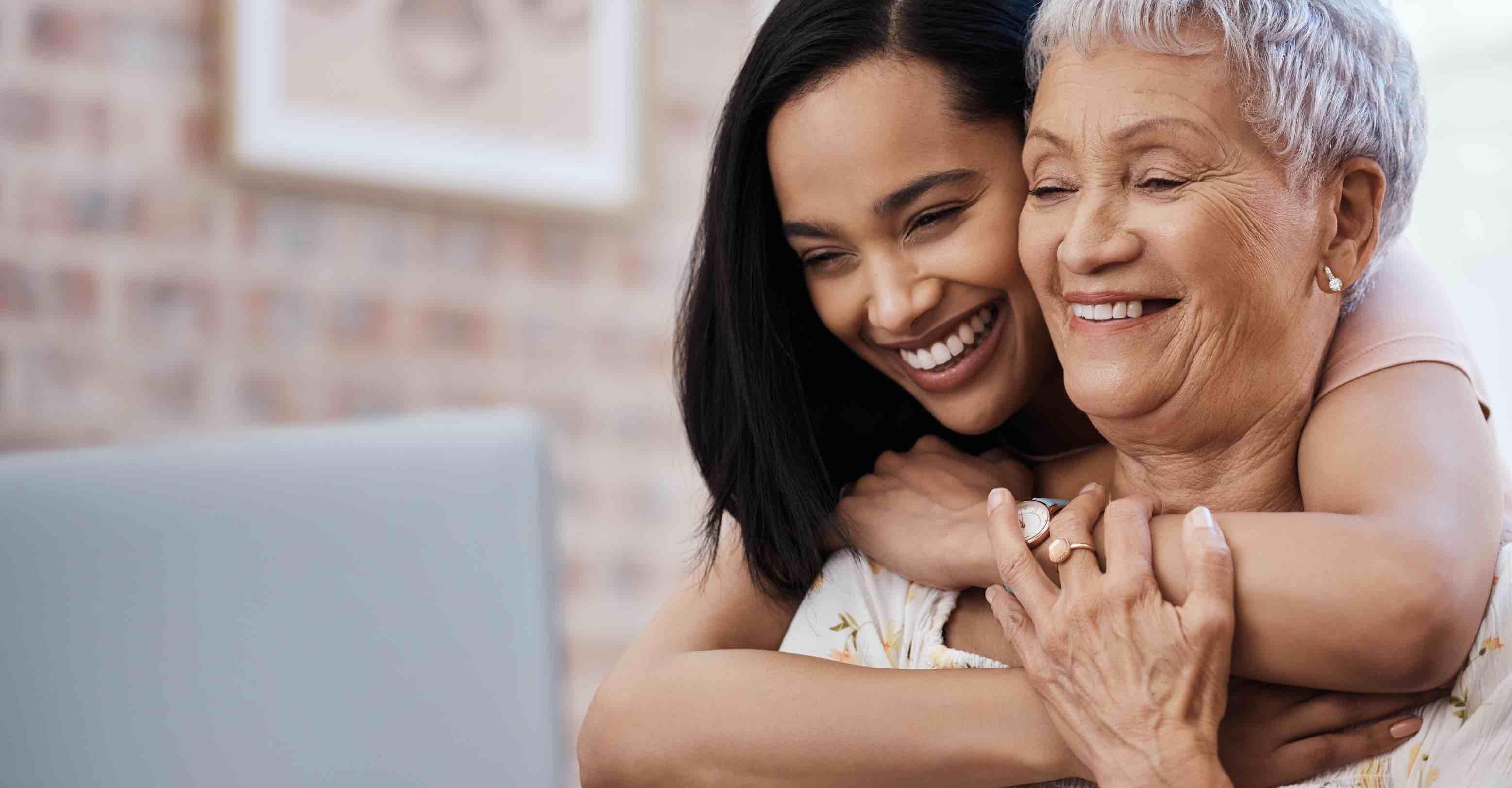 Compare costs, photos & reviews of senior living and care options near you.
Questions?
Call to speak to one of Caring's Family Advisors, or submit a request for more information here.
Didn't find what you were looking for?
Caring's Family Advisors can help answer your questions, schedule tours, and more.