Right at Home Lake and Sumter Counties
2540 CR 561, Tavares, FL 32778
Offers Home Care
Photos of Right at Home Lake and Sumter Counties
Request Pricing
By clicking "Get Costs", I am providing express written consent to receive calls including automated/pre-recorded calls and automated texts for which I may incur a cost, as well as emails from Caring and its partners. I understand I am not obligated to provide this consent to utilize Caring's service(s). I acknowledge I was able to review the Agreement to be Contacted, Terms of Use, and Privacy Policy. This site is protected by reCAPTCHA and the Google Privacy Policy and Terms of Service apply.
Reviews of Right at Home Lake and Sumter Counties in Tavares, Florida
2021, 2022, 2023
View More
maru2
I am a current client of this provider
What a blessing these caregivers and company have been to my husband and myself. We worked with 2 companies prior to this. The previous companies were not dependable and the workers seemed to just put in their hours. It made me reluctant to try again but I couldn't care for my husband myself. Right at Home listens, works with us and has compassionate, caring & trained people in the field - a night and day difference. They have relieved me of so much stress. When I became ill, they stayed on to help unlike an earlier company that would only come out if all in the house were healthy. So thankful that I tried again. Staff has always been on time. They provide caring interaction & conversation for my husband along with meals. They are there for putting on his compression socks, standby assistance and help him do exercises in a fun manor. I now don't have to "nag" at him & that makes our relationship much more pleasant.
Yak1
I am a current client of this provider
We've used the services for about 1.5 years now for my 92 year old aunt. The company works hard to ensure her comfort, safety and her needs are met. The team has always been great to work with! I highly recommend them. G
june_bug639
I am a current client of this provider
My husbands caregiver is very caring and goes above and beyond try to get him to take his showers and eat his meals. She is amazing!!! She has also helped me get through hard times by offering companionship and a listening ear when I needed it most. The office staff have always kept me informed and worked with our schedule and care needs. We would recommend RAH to everyone!
sawgrass4353
I am a current client of this provider
I am very happy with this services they provide for my husband. Having their caregiver come in a few times a week gives me time to run errands. All the employees are very caring and dedicated to their clients.
Life Long friend
Less than a year ago my friend was experiencing some serious health issues and was unable to manage on his own. "Right at Home" stepped in and began daily care, provided meals and nutrition. Exhibited patience and skillful care. Additionally, I found the entire staff willing to help and well organized every time I reached out to them. Today my Friend is doing much better and able to do many of his daily activities on his own, to include a short drive in his car once in a while. None of which would be possible without the exceptional support and care we received from "Right at Home." Thanks to You All !!!
johnc200181
I am a current client of this provider
I will be recommending Right at Home because they are always willing to work with me and provide care for the hours and days that we need care. The caregivers take me to the doctors, wash, dry and put away laundry, vacuum and other things I can not do at this time. The staff are always friendly and they are able to anticipate and meet our needs. Everything they have done has made me trust them because they have done everything I have asked them to do.
JBman
I am a current client of this provider
Shalana is my cg. She does a wonderful job. I would be lost without her.
Paulette S.
I am a current client of this provider
I have a very pleasant caregiver, she helps with my meal prepping and light housekeeping. Anything I need she just jumps in and helps out. We are very thankful for her.
Kevin 13
I am a past client of this provider
I had Right at Home for my Dad before he passed. Right at home sent the most wonderful caregivers to my dad's home. They were dedicated, knowledgeable and caring. They made sure that my father was comfortable and they treated him, myself, and my sister like their own family. I can not speak highly enough of the two caregivers that we had. They made the hardest time of our life easier. They were there for us in ways we never expected. Cassandra and Cameron will always have a special place in my heart because of their hard work and how wonderfully they treated my father in his final days. We also had a wonderful experience with the office staff. Rebekah was responsive and willing to help us flex and change our time frames if needed. While also be very informative and making recommendations helping us make decisions on Dad's care, when we were often unsure of what the next move to make should be. She genuinely wanted to make sure that we were getting what we needed. Before my dad passed, she would call to check on him and check on ME! Knowing I was going through a difficult time. She went above and beyond. Even calling after my father passed just to check in on us and get information on service arrangeents for my father. It was incredible. We are so thankful for the loving kindness and compassion of this company. If you are looking for in home care, look no further. THIS is where your loved one should be. Hickups happen everywhere but, they made even the slightest hiccups so easy. We love Right at home and will recommend them to everyone who will listen.
debbiemcgill
I am a current client of this provider
The current caretakers are 5 star, they are the best we ever had. Our family thinks we they should be used for future training shifts. The office staff did an awesome job connecting my mother with her caregivers.
CDRepple
I am a current client of this provider
My husband has been with Right at Home since early July and we are very pleased with his nighttime caregivers, Ricardo and Abrea, and their amazing attentive care of him. Clair is a fall risk and on oxygen so they are following him every step he makes. Ricardo and Abrea are on time and prepared to take care of Clair's every need. Also, enjoy having Ricardo and Abrea in our home. We are very pleased with the services Right at Home provides and their responsiveness to our requests. Sharon Repple
Joyce T.
I am a current client of this provider
Cimberly is amazing! She was proactive and was looking for more ways to help me. We went to run errands today and she helped me plan my whole week. It's great to know I will have her out to help me every day, and she will already know the plan. She has been a big help.
Paul HA
I am a current client of this provider
Right at Home provided caring, capable, and professional care for my husband and me when we needed it most. The caregivers were very kind and attentive to my husband and always willing to help me out when I had chores that needed doing. The office is well run and always attentive to our needs. I would highly recommend this agency.
Robbie H
I am a current client of this provider
Right at Home in Tavares, FL was one of three home care agencies we interviewed when we needed in-home assistance caring for my 90 & 95 year old parents, one with Alzheimer's. Agency staff took great care in matching a caregiver team to my parents individual care needs. It has been a great relationship for over 5 years. Caregivers have been fantastic...even fill- in substitutes have been great. Above & beyond good direct caregivers, the administrative & office support team are exceptional. They always interact with the patients family in a positive way & the know when to hold your hand & how to "talk you off the ledge" when you think there's a crisis. We could not be more pleased & do not hesitate to recommend Right At Home, Tavares, FL.
DougS
I am a current client of this provider
We have used Right at Home to provide care for my Mom and Dad for over 3 years. They provide good support for them and do a nice job in keeping the family appropriately involved. In particular I want to highlight Sheila M. She is an AMAZING caregiver who has been supporting my parents for over 2 years. She is compassionate, honest, hard working, flexible and always keeps the needs of my parents first. We are all very thankful that has been in my parents lives.
Marjorie
I am a current client of this provider
During these difficult and challenging times, I would like to share a few thoughts regarding my experience with Right at Home. I have two wonderful caregivers that I am so happy to have. Marisol, who is not only professional but has very special qualities that are hard to find. She cares for my husband in a respectful, kind, and considerate manner. She lets him feel safe, secure and well taken care of much like a good friend. She is incredibly helpful to me, which is so important because it is so overwhelming that sometimes I feel I can't do this. I am so blessed to have a true caregiver for us both. Elizabeth is my wonderful caregiver that takes care of my husband. She makes sure he is safe and his needs are met. She is carefully attentive. This gives me a chance to get some sleep without worrying about him falling and getting hurt. I'm so pleased to have these highly skilled caregivers in my home. Amber has been instrumental in making this all happen.
C. Tedrick
I am a past client of this provider
It was such a pleasure to work with the staff and the caregivers from Right at Home. My husband was always treated respectfully and with a smile. When the caregivers came, it was always a good day! They arrived on time and just stepped in to take over his care. They truly were my angels as I could leave for several hours of respite. My husband has since passed but I am forever grateful for the care he received from Right at Home
welovepoodles
I am a past client of this provider
Such terrific care from right at home! The caregivers are very caring and loving always making us feel comfortable in our own home which is why we went with the company
Janice
I am a current client of this provider
You guys are the best! Thank you for always being ready to help out in a moments notice. Thank you for listening and caring about our requests as we called in. I will recommend Right at Home as the best choice.
Jeanne Mac
I am a past client of this provider
We are so thankful for the assistance we received from the Right at Home agency during my Mom's last days with us. Care Coordinator KiKi quickly eased our worries and sent us caregivers who far exceeded our expectations. Tacara, Kim and Adrea were the best of the best. They were so caring and capable in providing the help needed in caring for my Mom at home 24/7. They arrived promptly, even sometimes early for their shifts. They became like family while they were here. We were never without help as KiKi managed the scheduling superbly. We highly recommend Right at Home services.
jc88755
I am a past client of this provider
The Right at Home caregivers provided round-the-clock care for a parent for a period of several weeks. They were good about arriving promptly and my interaction with the caregivers was very positive. The level of care that I witnessed was very good. At some point a vacuum cleaner disappeared from my parent's home during the period of care. Stealing a vacuum cleaner (and a rather old one at that) from a dying person is about as low on the totem pole, morally speaking, as one can get. On another occasion, someone tried using a broom to kill a bug and ended up severing a vertical blind in two. I do not believe it was any of the regular caregivers that did either of the above, let me be clear.
Provider Response
Thank you so much for taking the time to leave a positive review. We are grateful for the opportunity to provide care for your loved one when needed and hope you are finding comfort in the fond memories you shared. We are pleased to hear that our caregivers provided excellent care and you were satisfied with our services. If you would be so kind as to contact our office with details about your missing item, we are happy to look into that for you and replace your vacuum cleaner.
Son from the northeast
I am a past client of this provider
I'm extraordinarily grateful for the care Right at Home provided for my mom during her recent trip to visit friends in FL. Kiki was very helpful in matching my mom with reliable aids who made it possible for her to get out and socialize with friends! Due to the pandemic my mom's trip was cut short. With very short notice, Kiki and her team helped my mom get to the airport so she could travel home with a family member. This agency is quick to respond, reliable, and compassionate in their service delivery. Thank you!
PhW
I am a current client of this provider
We have been very happy with the care "Right at Home" has given my mother. They have done a great job providing excellent consistent coverage with caring staff.
Joan
I am a current client of this provider
Very pleased. She is gentle, kind, and does very well.
MWil
On behalf of my father, I would like to let you know that the service Right at Home provided for my Dad and his family trying to care from him from 2 thousand miles away can only be described as Priceless. When things became more difficult to manage from afar, Kiki stepped up to the plate and found dad's angel- a perfect match for him and his personality. Tara gave us the ability to let Dad live out his remaining days with dignity. We cannot thank her enough.
Janis H
I am a current client of this provider
I have been so pleased with Right At Home for the past year. And we are current Right at Home clients. On behalf of my mother, I am writing a review especially to say thank you for the increase in services that we've had to implement. Due to the new scheduling, we have to say goodbye to Laura. Laura has been a delight and a joy. She is perpetually sunny. And she works so hard to keep the house clean. Which is not her main duty but instead of sitting around, she cleans! And keeps an eye on our mother. Thank you Laura! God bless you. You are an asset to Right At Home.
Dr. B
I am a past client of this provider
My husband recently had his fourth back surgery at Mayo Clinic. Our children gave us the service so I could get some rest at night in order to be his caregiver during the day. They began on the 10th day after surgery on a night shift (10-6am) for us. We had 4 different providers, all of whom were knowledgeable and skilled. They helped with his bath, got up with him during the night and even did some housework for me. First night folded laundry, sorted for recycling all my junk mail and old magazines, catalogs, etc., second night cleaned my floors and the third, four and fifth nights washed all of my very dusty glass wear and crystal in my kitchen. I had five nights of glorious sleep. Thank you. They arrived on time, was very pleasant to have in our home. Even though it was Christmas, they were delightful to be around and eager to serve. Beth called me a couple of times to check in. It was a blessing to have this service.
Maureen
I am a current client of this provider
The office staff always works hard to accommodate our needs and find the right caregiver for us. No complaints!
Jackie
I am a past client of this provider
Very loving and caring people, especially, Charmaine and Candy. They took care of my sister from the hurt! Thank you.
Linda
I am a current client of this provider
I like that they are honest. My caregivers will come, sit and talk with me, do whatever I need them to do. They are understanding and are nice to work with.
Brian
I am a current client of this provider
Kind, courteous and professional.
Donna2
I am a current client of this provider
Right at Home is like family to me and my dad!
Doug
I am a current client of this provider
Right at Home caregivers are really good with my mom who has dementia. They will sit down with her and comfort her when we are not at home.
M. Offner
I am a current client of this provider
Beth has gone above and beyond to help my sister who is suffering a severe illness. We know that she will be on the right track and with the help of Right at Home and their staff, our family feels so much more confident about the future!
Thankful wife
I am a current client of this provider
My husband's illness has been a challenge. He has always been a very active, independent person. Right at Home provided care givers who interacted with him yet gave him his space. The care givers are responsible for making sure he takes his medicines on time, assisting him to the bathroom, they also assist with dressing, and prepares his lunch. Each care giver has always been very dependable - arriving on time, and following specific instructions regarding medicines and schedules. I appreciated the administration working with me on short notice and providing solutions to what I thought were unsolvable problems. I would highly recommend Right at Home to my friends and family for their loved ones. A very thankful wife
Ron Perkins
I am a past client of this provider
On July 18 and July 31 I had cataract surgery . I needed transportation and was provided by Right At Home. On July 18 the driver was Melissa and July 31 the driver was Andretta. both were very prompt and courteous. They were very pleasant people who seemed to really enjoy their jobs. If I ever need services again that you provide I would be happy to use Right At Home.
PJRich
I am a current client of this provider
Right at Home has been a Godsend for me and my mother. I live four hours away and my mother wanted to stay in her home. Right at home has made that possible... They do everything for her, from taking her grocery shopping or out to lunch, or cleaning her house. Whatever she has needed them to do they have stepped up to the plate. It gives me peace of mind, knowing they are there and only a phone call away, if something goes wrong. It has allowed my mother to be as independent as possible and remain in her home. I work in the nursing home industry and have tried to place her in a home, but she refuses and says she wants to be in her own home. I understand that so this service has made this possible for her. I could never thank them enough for all they do for her, even on the days she's being difficult. They take her shopping, they prepare her meals, they clean her house and just offer her the companionship she needs, so she's not alone. They are even taking her to a Dr. appointment this week after noticing her blood pressure was high, even on her current medication. They called and made me aware of it and arranged a Dr. appointment for her. I just can't begin to thank them enough.
Diane Jensen
Right at home has been a lifesaver!!! I live in another state and my Mom needed care. They have been there at every turn providing me with a caregiver for my Mom each time I needed one and at a moments notice. We started out a few days a week but then had to move to many more hours! Everyone they have sent over has been wonderful and caring. Living in another state, I don't know what I would have done without them. Kiki has been invaluable to me along with all the kind, caring compassionate caregivers she has sent out. It has been a huge relief and comfort to me. I can't stress enough what a comfort and relief they have been to me and my Mom. At first my Mom just needed rides to Physical Therapy and other errands because she broke her shoulder. They took her anywhere she needed to go. It turned into care for about 10 hours each day because she couldn't do things on her own. The staff always arrives on time (or a few minutes early). I've spoken to several of the caregivers myself and they have all been very sweet and offered to help my Mom do anything she needed! The agency has been extremely responsive to my requests. I couldn't imagine a better more responsive company. I'd give them 10 stars but this system limits me to 5!!! They can feel free to give out my information if anyone wants to speak with me directly.
Merlyn
I am a current client of this provider
Outstanding, compassionate, loving caregivers. When they are here, I can sit and relax.
Joanne & Ralph
I am a current client of this provider
Right at Home is exceptional. I feel our caregiver, Jill, is like a daughter since she treats us like parents. She is so attentive to our needs. It's hard to put into words. She never asks what we need to be done. She comes in and starts right to working. We love her. Thank you for your service. We truly appreciate you.
Libby
I am a current client of this provider
Everyone arrives on time. They are reliable. Great care all around!
Kathleen
I am a current client of this provider
Angela is just amazing! After she left I would find things that she did for me and my dad that I didn't even ask her to do!
Jessica
I am a past client of this provider
My husband got great care from Daniele at Right at Home. She was excellent!
Barbara
I am a current client of this provider
All of the girls are just so sweet and take excellent care of me. Angela watches over me and knows exactly what to do. If it weren't for my Right at Home caregivers after my back surgery, I would have ended up in a nursing home!
Christine
I am a current client of this provider
The office and caregivers have been fabulous to work with and our family in Florida is attended to and independent. Can't thank them enough for the peace of mind!
Donna
I am a current client of this provider
If it wasn't for my Right at Home caregiver, I wouldn't have a life! She shows up every day on time! Our caregiver interacts well with my husband; he adores her. She is compassionate, friendly and warm. The office staff is always very prompt when I need their help.
Tony
I am a current client of this provider
Right at Home has sent me the perfect caregiver. This service takes the weight off my shoulders. Linda takes care of me and my wife. She shows us she cares by showing empathy, not sympathy. She does not ask if she can do things. She just does them. I couldn't ask for any one better. Linda was the answer to my prayers.
rodney-colleen
I am a current client of this provider
There are not enough words to express our gratitude to Right at Home. The caregiver assigned to us, Linda, went far above and beyond. She was kind, patient, caring, and made my parents feel safe and comfortable. She was trustworthy, and professional. She had a lot of pride. She cleaned, went to the store. Amazing!
Plumnelly
I am a current client of this provider
I cannot begin to tell you what a wonderful experience we have had working with right at home. It was pleasant from day one. We were just starting the process of seeking additional care for my 91 year old mother who has moderate dementia. We tried another company and they could not find a good fit. Right at Home found a perfect fit for my mother's needs We could not have asked for a more perfect match. They have been there for my mother for more than a year now. The office personnel know the client's needs are are able to make decisions about possible modifications to schedule, frequency, backup. It is simply a well run organization at every level
Hilde Kring
I am a current client of this provider
All of the ladies are wonderful! Everyone is just so nice. It is great to be able to leave and forget about everything because I know my husband is happy and in good hands!
Stephanie Murphy
I am a current client of this provider
Mom just loves Anna; we all do. Things are going really great.
Melani738563
I am a current client of this provider
Nyo does a great job giving my dad a shower and really is very nice. She's a great fit for the whole family.
Betsy Reid
I am a current client of this provider
I love the consistent care with Right at Home. Brenda always goes above and beyond. She keeps my husband's mind engaged and even brought games like cards and Yahtzee to play with him.
Patty Lane
I am a current client of this provider
The best thing about Right at Home is that they really care about my mother. I couldn't leave if I didn't feel that way about her caregivers.
Joe170520
I am a current client of this provider
This is great! They just help so much and I don't even have to tell them what to do. They just see what needs done and do it.
Diane D871011
I am a current client of this provider
Right at Home is always very professional, respectful, and they present well. They are very, very dependable. Shannon cares for me like I'm her mother. She has good ideas to improve my home. She's my eyes after my stroke. She always knows just what to do and never sits down. I've had several different companies. Right at Home is the best.
William864258
I am a current client of this provider
Earlier this morning your employee Sarah both picked me up at home and delivered me back after my cataract surgery. She was a most friendly and engaging young professional who represented your agency extremely well in the short time I spent with her. She put the best foot forward for Right at Home and should be recommended for her professionalism.
Joan748577
I am a current client of this provider
Just wanted to tell you once again how pleased we are to be working with you and your staff. We cannot say enough good things about the operation and care that is so consistently efficient and pleasant. It is so nice not to stress out anytime a caregiver is needed. Nancy and Alan, especially, have been God sends for us.
Art16
I am a past client of this provider
I am the primary caregiver for my mother, and when we need in home health care we contacted Right-at-Home for our needs. From the first visit to the last everyone at Right-at-Home were very caring and professional. The staff in the office took care of all our requests and always had the most friendly and helpful caregivers responding to my mothers needs. They made caring for my mother so much easier and we are very grateful for everything they did.
Ellen T.
I am a past client of this provider
Jeanette was just what we needed. She gave us both the comfort of knowing we had help available if we needed it and she even did some light housekeeping which was just what we needed.
Abomom
Excellent care for my mom. Helped with everyday errands & chores. Gave our family peace of mind.
Mary109685350
I am a current client of this provider
We hired Right at Home about two months ago for my mother. We have one caregiver, one day a week, and we have three different caregivers that come in. They are good. My mother likes them. The agency is very helpful.
Rors Parness
I am a current client of this provider
I think I am getting good care from the CNAS from Right at Home. They do everything to please me. At this time I am happy with their service.
melanierogers4
I am a past client of this provider
Right at Home has professional and friendly staff. My doctor recommended Right at Home after telling him about the issues we had with another company. Right at Home has been wonderful. We first needed help when my husband was weak after a surgery and the nurse aid helped my husband with getting around and personal care. They help me around the house with errands and housekeeping and cook a great meal for us.
Gay2
I am a past client of this provider
My brother and I employed Right at Home to care for my Father. Neither of us live in Florida. The owners and office staff were courteous and professional. They were always available to meet our needs and answer our questions. What a blessing to have such a wonderful resource available to us. Our Dad and his fiancee where very happy with both of the caregivers who spent three mornings a week with them and also took them to any additional appointments they had. We definitely give Right at Home a 5 star rating!
K&K
I am a past client of this provider
Our provider for my Dad did an excellent job. She went above and beyond the normal care a provider gives to her clients.
Linda92060950
I am a past client of this provider
Staff professionalism in Right at Home was excellent! Billing process was timely, efficient and computerized. Employees were flexible, pleasant, caring, respectful and very professional in conduct. Over all, it was a very positive experience for my mother and me.
Services and Amenities of Right at Home Lake and Sumter Counties in Tavares, Florida
Types of care
Doctor Visit Companionship
About Right at Home Lake and Sumter Counties in Tavares, Florida
Right at Home provides personalized in-home care and support for seniors and adults with disabilities. Our caregivers are trained to help with everyday tasks that have become challenging. This may include meal preparation, laundry, light housekeeping, personal hygiene, medication reminders, mobility assistance, transportation and other tasks. We offer services for those with special care situations such as Alzheimer's disease, Parkinson's disease and other dementias; diabetes; stroke recovery; and hospice care. Whether you are looking for a few hours a week or immediate, 24-hour care, we are here to help. Call us today to learn more about the services we can provide you or a loved one.
Custom Care Plan
We know everyone's needs are different, so we create custom, client-centered care plans based on our unique five-step approach to care. We take time to get to know you by discussing your health history, physical and cognitive abilities, daily routines, and personal lifestyle and preferences. This conversation is important to us because we want to help you determine the level and types of care you need and match you with the best caregiver to help you continue to live successfully at home, or wherever you call home.
Caregiver Training and Care Supervision
When you choose Right at Home, you can rest assured that our caregivers will deliver the care you or your loved one needs. Every caregiver goes through an extensive interview process, including background checks. We provide initial caregiver training through our Right at Home University before they can provide care, and we provide ongoing training to support best care practices. All of our caregivers are employed by Right at Home and are bonded and insured.
Help seniors by writing a review

If you have firsthand experience with a community or home care agency, share your review to help others searching for senior living and care.
Request Pricing Information
By clicking "Get Costs", I am providing express written consent to receive calls including automated/pre-recorded calls and automated texts for which I may incur a cost, as well as emails from Caring and its partners. I understand I am not obligated to provide this consent to utilize Caring's service(s). I acknowledge I was able to review the Agreement to be Contacted, Terms of Use, and Privacy Policy. This site is protected by reCAPTCHA and the Google Privacy Policy and Terms of Service apply.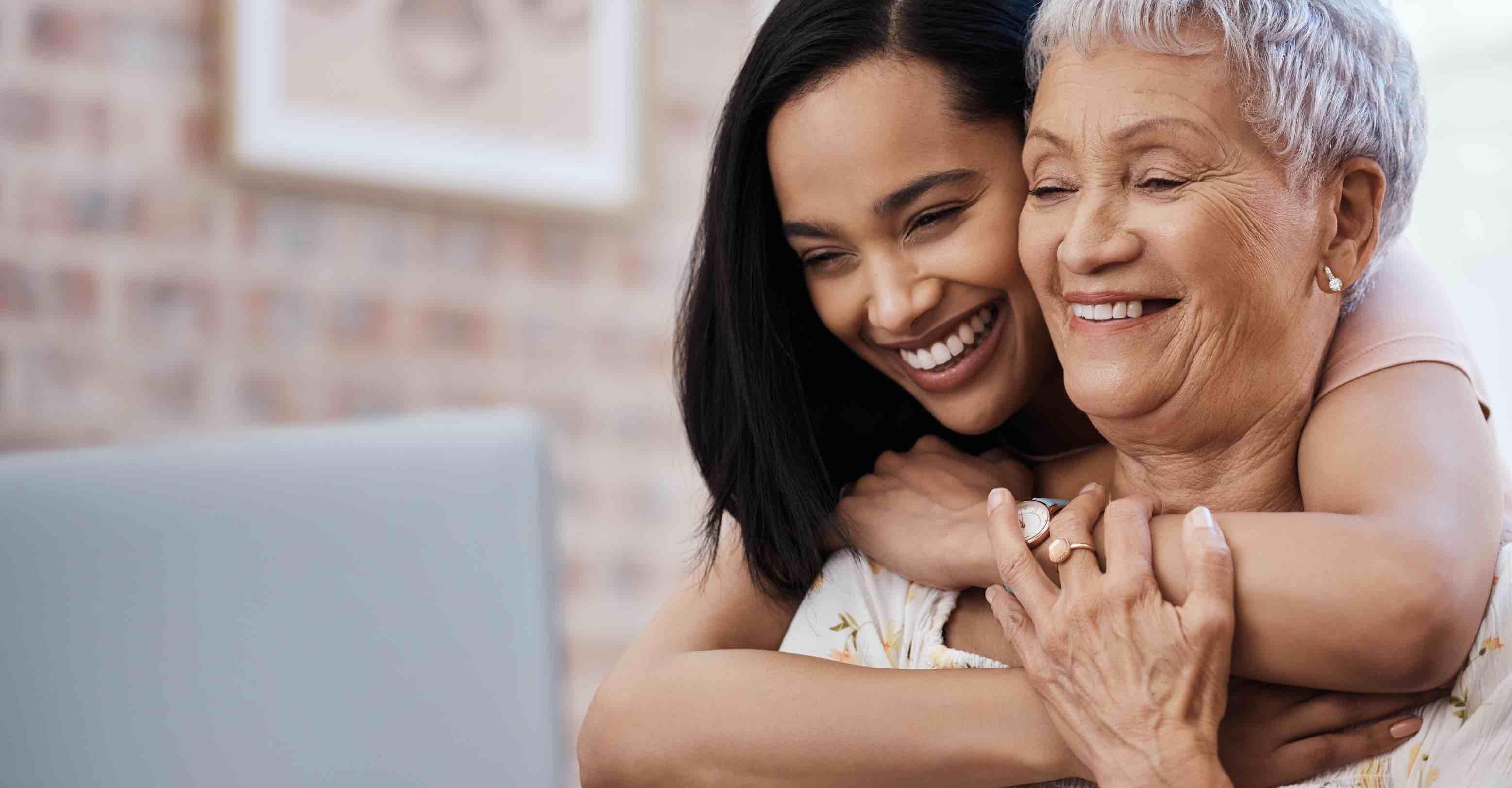 Compare costs, photos & reviews of senior living and care options near you.
Questions?
Call to speak to one of Caring's Family Advisors, or submit a request for more information here.
Didn't find what you were looking for?
Caring's Family Advisors can help answer your questions, schedule tours, and more.