Religious and Spiritual Guidance: Resources for the Dying and Grieving
62% helpful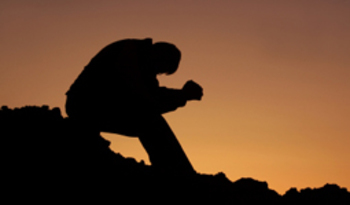 Vigils and rituals for dying and grieving
For many people, religious or spiritual guidance, practices, and resources offer both great comfort and practical help in the face of death or grief. A number of established and emerging practices are outlined here, along with information on how to locate them.
Vigils and rituals can be powerful ways of connecting a dying person to a faith tradition.
What they offer: Religious vigils generally have a goal of offering a spiritual presence for someone who is dying. They may include praying, reading, talking, singing, and performing other rituals.
In the Roman Catholic tradition, for example, rituals often include unction of the sick or praying the Litany of the Saints. Some Protestant traditions also practice anointing before a death. In Jewish tradition, dying people often recite the prayer of confession known as the vidui. In Muslim tradition, the dying person and others present may recite the two Articles of Faith known as the Kalimas to reaffirm a commitment to Allah. Hindus typically follow an elaborate cremation and burial rite immediately after death to return a soul to the afterlife. And practicing Buddhists, who stress the importance of death as an awakening of the soul, help a dying person achieve a peaceful state of mind by reciting scriptures and mantras.
For more information: Information about vigil programs for the dying and their caregivers and survivors is available from the Sacred Dying Foundation.
To see an annotated list of resources about the rituals and traditions of diverse denominations, visit the Duke Institute on Care and the End of Life website.