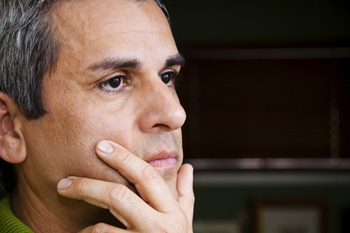 All Rights Reserved
First steps to writing an obituary
The main purpose of an obituary is to inform others of someone's death and to briefly (and publicly) commemorate him. A family member is usually in charge of the obituary, but if the person who died has no family or is estranged from his family, the task may fall to a good friend. Obituaries are sensitive, so be sure you're the appropriate person to write it first. Newspapers usually provide guidelines and assistance for writing obituaries, making the process easier. They tend to follow a similar format. Here are the basics:
Things to know before you start
There is a difference between a standard obituary, a death notification, and a news or feature obituary. The steps below are a guide for writing a standard obituary.
Newspapers almost always charge for an obituary.
Death notifications are very brief and usually free.
News obituaries are longer stories, usually about well-known or locally known people, chosen and written by the newspaper staff. You can suggest a news obituary about your friend or relative, but the decision to run it is up to the publication.
Funeral (or mortuary) homes will often write and place obituaries for you, for a fee.
Get help with final arrangements. Find Funeral Homes in Your Area >>
Step One: Planning with the newspaper
Contact the newspaper(s) where you want the obituary published and ask for their guidelines and sample obituaries.
You can include newspapers in locations where your friend or relative spent any amount of time, such as the town where he lived or grew up, or a location where he attended college or regularly vacationed. Placing the obituary in several publications is an easy way to inform people who might otherwise never learn about his passing.
Talk to the newspaper about pricing options. Because they charge by length and by the number of days the obituary runs, the cost can be considerable, so decide how much you want to spend. Your payment usually includes placement in both print and online editions, though some newspapers charge extra for this.
If you want the obituary to inform readers about the time, date, and location of a memorial service, make sure you know the newspaper's deadlines so the obituary will be published in advance of the service.
Step Two: Gathering biographical facts
Before you start writing, gather the facts you'll need. An obituary presents basic information about the person's life and death.
Decide what you want to write about. The information given usually includes:
Full name (some people put a maiden name in parenthesis)
Date of death
Where the person was living at the time of death
Date of birth
Birthplace
Key survivors (spouse, children) and their names

Time, date, place of memorial or burial services (if you want the public invited)
Add any extra information that's relevant or important to those closest to the person. It's common to include:
Cause of death
Biographical information, life story, or major life events (covering as much or as little as you'd like)
Survivors who are grandchildren, siblings, nieces and nephews, friends, or pets

Memorial tribute information, such as "in lieu of flowers, donations may be made to such-and-such hospice or such-and-such nonprofit organization"
It's a good idea to run these facts by other family members to check for accuracy, as well as to make them feel included, before you invest time in writing.
Step Three: Writing an obituary
Obituaries tend to use a basic, straightforward writing style, simply presenting the facts. Have some samples next to you as a guide -- most newspapers suggest you use recent ones they've published.
Most obits present information in roughly this order, linked together in a few sentences:
Name
Age
Place (town name) of death
Optional: cause of death, usually in a brief description such as "died of cancer" or "died after a long illness"
Optional: exact place of death, such as "in the hospital" or "at home"
Examples:
"Maggie Maples died Saturday at age 98 in her home in Madison, Wisconsin, surrounded by family."
"Our loving dad, Stuart Green, passed away in his sleep on July 17 after a heroic fight with cancer. He was 76."
"Jeremy Brown died August 28 at age 82 at the Gentle Creek Nursing Home in City, State, where he'd lived for the past six years."
Biographical information, including such facts as schools attended, degrees earned, jobs, volunteer experiences, military service, passions, interests, hobbies.
Examples:
"Greta, a 1942 graduate of Our State University, spent most of her professional life as a social worker involved with foster children, a job she loved. After retiring, she volunteered with foster care agencies whenever she wasn't traveling or gardening."
"Frank served in the Vietnam War and was a proud U.S. Marine. In his civilian life, he was an electrical engineer and an avid poker player and soccer coach."
"Jenny was an active member of her church and a loving wife, mother, and grandmother."
Survivors: spouse (if spouse has already died, you can write, "was preceded in death by her loving husband, Jerry"), children; optional survivors include grandchildren, siblings, nieces, nephews, pets
Information about the memorial, funeral, burial services, or wake** -- upcoming or previously held -- including date, time, and place if the service is public
Examples:
"A memorial service will be held on July 1 at 2 p.m. at the Final Rest Funeral Home in XYZ town."
"Private services."
"Private services were held last month."
Examples:
"In lieu of flowers, donations may be made to XYZ hospice or XYZ nonprofit organization."
"Memorial tributes may be made to XYZ hospice or XYZ nonprofit organization."
Add a small personal touch to the basic list of facts if it feels natural, such as:
Terms of affection or endearment
Examples:
Our beloved mom and grandmom, Glydia Henderson, died in her sleep June 30 at the age of 67."
"It is with great sorrow that we report the passing of our amazing grandfather"¦"
Unique, humorous, or unusual information
"Anyone who knew Filbert knew how much he loved playing practical jokes. We will miss his silly sense of humor."
Step Four: Completing the process
Run it by other family members or dear friends to double-check facts.
Submit it to the newspaper, but always keep a copy. The newspaper will copyedit for spelling, style, and grammar (but make sure you've also proofed it to the best of your abilities). - Ask the newspaper to let you check it before it's printed.
If you see a mistake after it's printed, call the paper and ask for a correction.