Photos of Calder Woods
Request Pricing
By clicking "Get Costs", I am providing express written consent to receive calls including automated/pre-recorded calls and automated texts for which I may incur a cost, as well as emails from Caring and its partners. I understand I am not obligated to provide this consent to utilize Caring's service(s). I acknowledge I was able to review the Agreement to be Contacted, Terms of Use, and Privacy Policy. This site is protected by reCAPTCHA and the Google Privacy Policy and Terms of Service apply.
Reviews of Calder Woods in Beaumont, Texas
Joanne
Calder Woods is clean. I talked to this guy named Aaron, and he seemed informed about everything that was going on. He took us around and showed us the room. They are really clean, and it's all private rooms, no double rooms. They were getting ready to have lunch, and it looked like everybody was going to meet in the lunchroom. The staff, he was really good. He was a very nice young man. He told us about all of it. He's the one that showed us the room and explained it to us. It didn't seem like they were many people there unless they were in the room. There were about three that came to lunch at that time, but they're not saying that there weren't more coming. So it wasn't quite time yet for lunch, it was supposed to be at noon and this was about 11:30. The dining area is excellent. It was spotless and it was fine; it's really clean. They had a table, and it looks like they have the food right there. They don't bring the food in there. It's right there in some trays where they cook food in, some silver trays. I don't know what they're called. Those are big and I think they just dip them up in the foods that they want, or need. They have a gym, it was nice. They have that one lady, she's the one that gave the exercises. She was nice. They had a gym where you can walk on a treadmill, they got barbells and different stuff like that. I think they have bingo.
Provider Response
Hi, Joanne. Thank you so much for the kind review of our community and Aaron. We would love to have you come for lunch one day and experience a little more of Calder Woods. Please let us know if there's anything we can do for you in future. We look forward to talking to you again, soon!
Phyllis
I went and visited Calder Woods. The staff was friendly. The area was attractive. The outside protected area was very nice and green, and it would be nice to sit outside. The rooms were quite nice, too. The tour guide was very accommodating. They have apartments. They have a courtyard and a room with exercise equipment in it. I also saw the dining hall area.
Provider Response
Hi, Phyllis. Thank you for the position review of our community. We look forward to seeing you again in the future!
John
On a 1-10 scale, I would give Calder Woods an 8. They have anywhere from rooms, apartments, to homes; it depends on anyone you choose. The food is excellent and the staff that we ran into was good.
Provider Response
Hi, John. Thank you for the kind review of our community! Let us know if there is anything specific we can do to change that 8 to a 10! Come back to see us soon!
Thomas
Being at Calder Woods is like living in a nice resort. The staff is very attentive and very compassionate about their jobs. They have a pool, a gym, a salon, and transportation. It's extremely clean too.
Provider Response
Hi, Thomas. Thank you so much for your kind review of our community. We look forward to welcoming you back anytime!
Doug
I am a friend or relative of a current/past resident
My friend is in Calder Woods. I have been there a number of times, I've had several family members there. It's a nice facility. Clean and well run. In independent living, they have nice almost like a condo type set-up, 1 and 2-bedroom apartments. The assisted living section is more like a nursing home but still nicer than a nursing home. They have an indoor pool, workout facility, dining room, and a library. The staff members were good. I've had numerous meals there.
Jennifer
Calder Woods was very pretty. A couple of the staff was very accommodating, but then it was a weekend so there wasn't really anybody to give me a tour and talk to me like I needed to be talked to. I saw the gym and the dining area which looked very nice, clean, and well-kept. The place might have been wonderful but I didn't get to see all of it.
JS
I am a friend or relative of a current/past resident
Everything is going fine at Calder Woods. People are very welcoming and nice. It's very clean, and I don't see any problems. The apartment that Mom got is affordable. I don't have any complaints about the staff. It's a one-bedroom apartment with a bathroom and a kitchen. She gets her meals provided. There are a lot of activities. People have come by her room to welcome her. She has eaten in the dining room and likes the food. They have a beauty salon and an exercise room. They're doing some remodeling and building a wellness center and a little bistro. They have an arts and crafts center and a room where people play cards and dominos. She went to church yesterday in their chapel. Her room has a washer and dryer. It felt more like home for her.
Kitti
Calder Woods was very good. The rooms were very nice and homey. They had movies and a pool. It was like being at home.
No longer a client
I am a friend or relative of a current/past resident
My mother-in-law had a stroke and we needed to put her in skilled nursing while she recovered. We moved her in Calder Woods during September 2016. Calder Woods was a total disappointment. She did not receive "skilled" nursing. There was only one nurse for all 34 patients. When my mother-in-law would buzz for help it took 30 to 45 minutes for an aide to show up and then say "oh I'll go the nurse"-which was another 30 to 45 minute wait. One evening my husband observed the night time aide slightly unplugging the call button from the wall so it would not ring the nurse's station at night. He plugged it back in before he left. One night my mother-in-law woke up to find two people in her room going through drawers and feeling along the top of her shelves to see if there was anything there. She remained quiet so they would not know she was watching them. She was very scared. We observed many patients in the hallways asking for help and aides walking by and not stopping. Many patients were left for hours in the dining room after the meal time was over. We saw them just sitting there by themselves and sometimes they were asking for help but no one came. The tables in the dining room are very sticky. I do not think they ever wipe them off. We tried to speak many times to the management but nothing was ever changed. These are only some of the experiences we had. There are more. We have moved my mother-in-law to another facility that does not function like Calder Woods. I would advise you to be very wary of putting a loved one in Calder Woods if they are not able to take care of themselves. There is not a caring atmosphere there. It was very disappointing since Buckner is the parent company.
Ben13
Calder Woods was a larger community with everything from town houses to apartments. We met the director, who was very nice. The location, apartments, and everything were very nice.
Angie11
At Calder Woods, they weren't very friendly. The manager never called us back. He showed us the facility, but I didn't like the setup. I don't like how they treated us when we went there. He made us feel uncomfortable, like we wouldn't be able to afford it. He just was not very accommodating. They had multiple doors to get to memory care, and I thought that was kind of overkill. They're like a retirement. You can buy your own little town house. They had a little nursing facility, and they have a very small memory care unit, so it's more geared to assisted living.
commercesd
We went to visit the Calder Woods assisted living facility since we happened to be in the region looking at other places for our aunt. The outside grounds and landscaping had plenty of nice trees and shrubs and looked well tended and maintained. Seniors can easily enjoy the outer walk ways around the building and courtyard safely. The nicely decorated and comfortably furnished community rooms were well suited to socialize, watch movies, play games, use the computer, read and engage in arts and crafts. There are also larger rooms for gathering to have private parties and attend hosted social events. There were plenty of nice areas for quiet time as well as socializing with other residents and friends, family and other visitors. All of the communal areas were nicely designed with easy to access furniture and a comforting decor. The private rooms were all nicely decorated and personalized for the residents, with safety and security in mind. The residents are encouraged to enjoy physical activity as much as possible through walks, exercise classes such as yoga and aerobics, or using weight training and other equipment. The food we saw looked nutritious, delicious and smelled really good, too. Their menus offer a variety of healthy food options. The snacks also looked interesting and healthy with a nice mix of nutritious options. We also liked that they encourage drinking plenty of fluids for healthy hydration each day. The dining rooms included both casual and formal options. The facility is close enough to the metro area so that residents may enjoy excursions for all of the local casual and fine dining, events, art, culture, music, shopping and culture offered regularly. They are adequate medical offices nearby and they have access to the level of care they need at all times. It was clear that this facility provides understanding caregivers for the best care of its residents - all of whom appeared to be very content and enjoy their surroundings a great deal.
Services and Amenities of Calder Woods in Beaumont, Texas
Licenses
State Licenses: Assisted Living license #100189. Nursing license#: 120121.
About Calder Woods in Beaumont, Texas
When you envision this unique stage of life, what do you see? Certainly not a place to settle, but a place where you can thrive, be engaged, and rest assured that you are taken care of. At Calder Woods retirement community, that's exactly what you'll find.
Help seniors by writing a review

If you have firsthand experience with a community or home care agency, share your review to help others searching for senior living and care.
Request Pricing Information
By clicking "Get Costs", I am providing express written consent to receive calls including automated/pre-recorded calls and automated texts for which I may incur a cost, as well as emails from Caring and its partners. I understand I am not obligated to provide this consent to utilize Caring's service(s). I acknowledge I was able to review the Agreement to be Contacted, Terms of Use, and Privacy Policy. This site is protected by reCAPTCHA and the Google Privacy Policy and Terms of Service apply.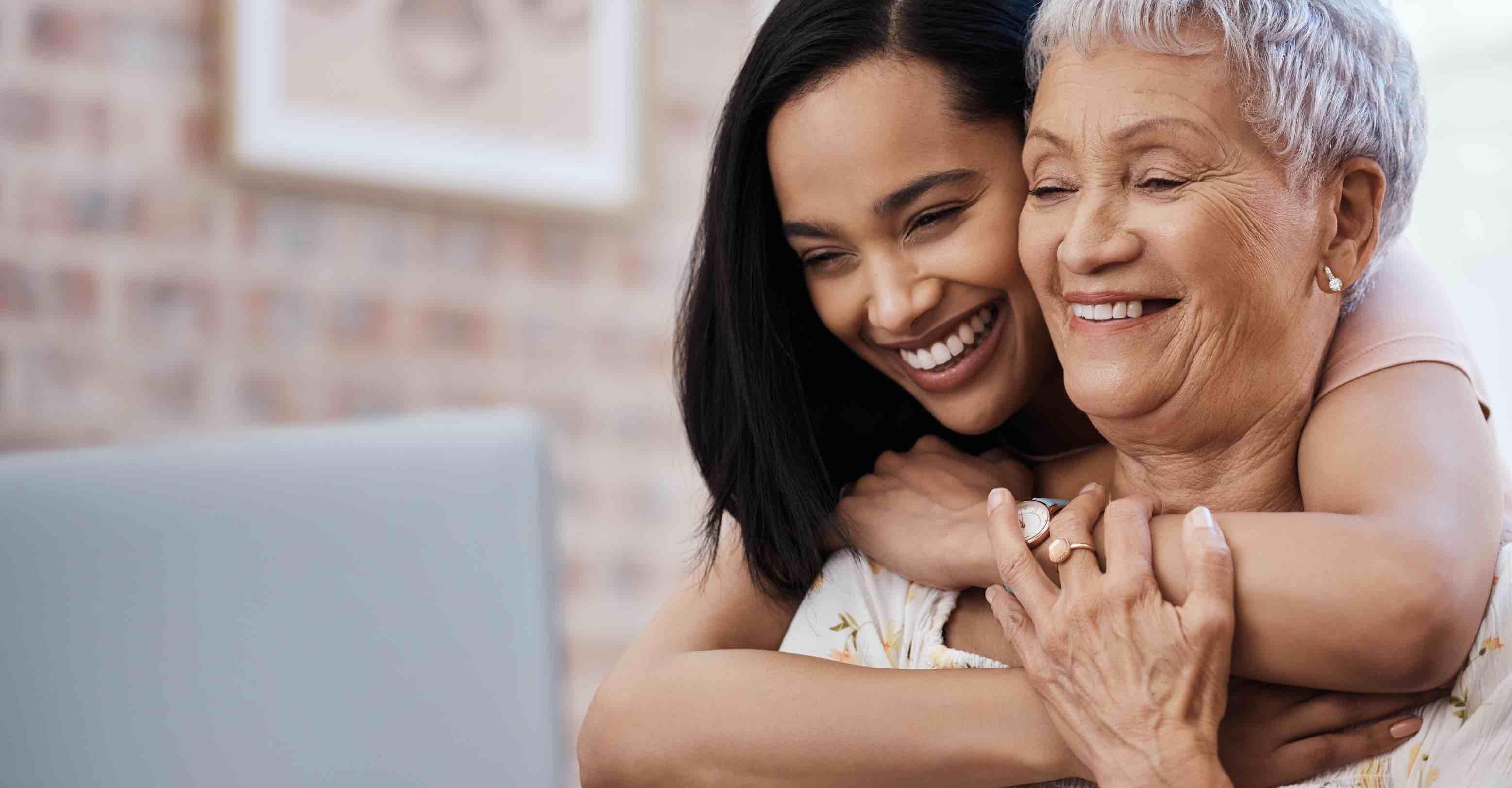 Compare costs, photos & reviews of senior living and care options near you.
Questions?
Call to speak to one of Caring's Family Advisors, or submit a request for more information here.
Costs for Calder Woods in Beaumont, Texas
Independent Living
Independent Living is for those who desire the feel of a private residence with the amenities and activities available in a planned community, such as fitness classes, game nights, and group excursions. Services such as cleaning and groundskeeping are often available.
Assisted Living
This level of care provides support for those who need help with personal care needs such as cleaning, bathing, and dressing. Residents selecting this level of care are treated to many amenities in a home-like atmosphere, while getting support in their daily lives.
Didn't find what you were looking for?
Caring's Family Advisors can help answer your questions, schedule tours, and more.