Wesley Enhanced Living at Stapeley
6300 Greene St, Philadelphia, PA 19144
Offers Continuing Care Communities, Nursing Homes, Independent Living, Memory Care, and Assisted Living
Photos of Wesley Enhanced Living at Stapeley
Request Pricing
By clicking "Get Costs", I am providing express written consent to receive calls including automated/pre-recorded calls and automated texts for which I may incur a cost, as well as emails from Caring and its partners. I understand I am not obligated to provide this consent to utilize Caring's service(s). I acknowledge I was able to review the Agreement to be Contacted, Terms of Use, and Privacy Policy. This site is protected by reCAPTCHA and the Google Privacy Policy and Terms of Service apply.
Reviews of Wesley Enhanced Living at Stapeley in Philadelphia, Pennsylvania
Jameela
Wesley Enhanced Living at Stapeley was very, very welcoming, and very nice. Everything was pretty much up to date and I liked it. The rooms were very nice. The staff was very knowledgeable, very accommodating, and pleasant. I saw the menu and it looked like it was something that my dad likes. They also have a library and a lot of activities.
Provider Response
Hi, Jameela. Thanks for sharing your tour experience at Stapeley. We are proud of our caring, friendly staff in our community. They seek to provide a family atmosphere, a high quality dining experience, and the opportunity for our residents to participate in a wide range of social and recreational programs, activities, and entertainment. We hope you and your dad will visit us again!
Chris A.
I am a friend or relative of a current/past resident
I am posting this review of Wesley Enhanced Living at Stapeley, specifically the Bridges Memory Care. The move-in process was very smooth, facilitated on-site by Patrick who also recommended a particularly excellent moving service that helped set up my mom's room to feel and look like her old apartment! So far the level of care I've witnessed in person while visiting, as well as on the phone has been top-notch, and I can tell my mom is enjoying the activities and events. The on-site music events really make my mom happy, and she loves to do the sing-alongs. I've gotten to eat a few meals with her, and the food and the service is great! I rest easy knowing that she's in good hands, and I really appreciate the empathy, compassion, and understanding from everyone I've met from switchboard to caregiver to management.
Provider Response
Chris- we are so glad that our sales manager, Patrick, and the rest of the staff eased your mom's transition to Bridges, our Stapeley memory care residence. In addition to providing highly skilled care and spacious accommodations, Bridges creates a safe, nurturing environment where residents can participate in plenty of fun and stimulating activities. We are happy to welcome your mom, and we hope that you have peace of mind knowing that she is part of a caring community.
Angela
Wesley Enhanced Living at Stapeley took a personal approach during our tour. When the gentleman we met with, Patrick, explained to us why he got into this business, it made it very personal. He explained that he works with families and helps them during the transition, making the move very smooth and very easy. The price point is good, too, and the level of service they provide sounds like it's going to be perfect for our needs. We liked that there are different levels of residents in their memory care journey, so my father-in-law would be around people who are at various stages. We also liked the fact that there's independent living and assisted living available on the property, which hopefully mom-in-law will transition in those as well. We did evening hours to tour, because of our work schedules, and Patrick was able to accommodate us. Not only did he provide us with his number there, but he gave us his cell number. I went to leave a message on his cell and he answered it. He was just overly helpful, considering that this is new to us and we've never been in this situation before. The only thing was it's an older building. It's a hundred years old, so they've done a lot of renovations and it's not brand new like some of the other places I've been.
Provider Response
Thanks so much for taking the time to share your experience visiting Wesley Enhanced Living Stapeley. Patrick O'Neil is a great resource! We are so glad that he was able to show you our full range of senior living options, amenities, and services. We take pride in continually updating and enhancing our Stapeley environment while honoring the history and architectural charm of the community. We wish your in-laws a smooth transition into a living arrangement that meets all needs and brings peace of mind. Please feel free to reach back out to Patrick with any further questions you might have.
PA
I did a tour of Wesley Enhanced Living at Stapeley, and to me, it's deplorable. It's just dreadful there. We went by for the tour. They were going to show us where my mother would be, it's at the end of a corner and you go around down the hallway in one place, back in there. But as we go and pass there, there was throw-up on the floor. The staff said, "Oh, pardon, I thought they had taken care of that." It's back in the corner and it's just dark, it needs to be cleaned up. I was very familiar with it because my dad had Alzheimer's about ten years ago, and he passed. That was his living area for years, but it's just not the same. It's changed hands and it's not good. The staff we were with, was fairly new and wasn't knowledgeable. When we would ask her about what their day consisted of, she would refer to the planner. She had the full schedule but could never identify to us what the typical day would be for the memory care unit. She did tell us she was new, and she would get back to whoever it is she needs to. I just feel that whoever's going to take you for the tour needs to be knowledgeable, because that's the reason you are going there.
Provider Response
We are sorry that your visit with us didn't meet your expectations. Your experience was very concerning, as it does not reflect our high quality standards. Please know that we have since addressed these issues with our staff members. We welcome you back for another tour so that we can provide you with more thorough information about Bridges, our specialized residence for memory care. Please contact Patrick O'Neil.
Russell
I am a friend or relative of a current/past resident
Wesley Enhanced Living at Stapeley has got nice views and nice rooms. My aunt has a one-bedroom apartment and we're able to transfer most of her things from her condominium into the apartment. So, she has the look and feels of a home. From the administrative staff down to the escorting staff to the cleaning staff and the cafeteria people, they are all very supportive. I observed that their interaction with their residents is very comforting and the place is very clean. It's a very active community. I had an opportunity to speak with some of the residents in a brief conversation, and people seemed to be very upbeat and liked where they were. Their activities include taking residents out to the market weekly or to the theater and having various types of functions on-premise. They have a pavilion with a barbecue pit and a beautiful garden where they have horticulturists there who teach classes. They also have cooking classes. They give them a calendar that is filled with exciting activities. They have a nice restaurant that serves restaurant-quality food, too. The facility was built over a coal quarry and the lady who started the facility spared no expense to have things like albums dating back when the first recording/music was made. It's just a lot there, so my aunt won't get bored. If something breaks, they fix it/repair it. If something is worn, they replace it. They have a good standard of maintenance of the facility.
Provider Response
Thank you for your five-star review. We are so glad that your aunt is settling in at Stapeley. Our employees strive to create an environment of home, family, and fun. We are excited for her to be a part of our community!
cherye
I am a friend or relative of a current/past resident
WEL at Stapeley only deserves applause! Admission process and tour was impressive. The historical building and grounds itself are an architectural gem hidden in the middle of Mt. Airy. The hallways were full of introductions and smiling, happy hello's. ALL of Stapeley staff ( nursing, caretakers, kitchen prep, maintenance, room cleaners, laundry, front desk and management) are all A-#1 !! —kind, attentive and compassionate. Nurse and doctor care is thorough and any questions or concerns are always addressed in a timely manner with much patience. One quickly becomes part of a Community at Stapeley— working, crying and laughing together and supporting one another for both yourself/ family and your loved one. I entered Mother in Memory Care ( Bridges) in December and we have now moved to Skilled Nursing. I already feel that the new team has quickly also become extended family! So kind and attentive to every need! By the way....the food is yummy and delicious!! I could not have made a better choice than W.E.L at Stapeley!!!
Christin8
I am a friend or relative of a current/past resident
If you care for your loved one please do not send them to Stapeley facility for nursing care. The personal care is better but not much; the nursing care is practically nonexistent. We had a wonderful guide on our personal care journey however the nursing side care givers, administration and executive director are absolutely horrible. Medical needs are brought to their attention over and over again, assurances are given that the needs will be met, yet nothing happens and another hospitalization results. Staff and administration are equally rude, dismissive, defensive and uncaring. I am happy to share details with anyone but don't have enough space here to detail all the deficiencies at this nursing facility.
Margaret
I am a friend or relative of a current/past resident
I went to Wesley Enhanced Living at Stapeley. I went there to see a friend in the assisted living. I have another friend that lives in one of their houses. I didn't see all of the apartments, but one of my friends had a studio and it was very nice. She had in there everything she needed. It was a large room that was sectioned off so that she had part of it a bedroom, a living room, a kitchenette, and her bathroom. I ate a couple of meals there and they were very kind to me. The meal was very good. They had activities for them but my friend wasn't taking part in many of the activities. They have physical therapy there and a gym. If you came to visit and you didn't want to go up the apartment, they had nice places where you could go on the first floor and visit them. They had a couple of sitting rooms there. The staff was very good, but I didn't have much interaction with them. The facility was well kept and clean, but I didn't like the elevators.
GW
My daughter and I went to Wesley Enhanced Living at Stapely. We thought it was satisfactory. I thought Wesley Enhanced was beautiful. The room they showed me was wonderful. It was really big. It had a whole side of windows that looked down on a garden and from there you could see the traffic on the street. I thought that was very good, plus the fact that it was a fifteen to twenty minute drive to where I live. The building and the grounds were just beautiful. The room we had signed up to take was right next to a sun porch, right across the hall from the elevator, which you have to take to go to the dining room. The dining room is beautiful. It had windows all over the place.
Provider Response
Hello and thank you! Feedback is always appreciated and we're happy to hear that your experience went well. If you have additional questions or would like to reserve an apartment, please don't hesitate to contact Patrick and he'll be happy to help you out.
Jen
I am a friend or relative of a current/past resident
My mom and step father moved into Stapeley two weeks ago, after an extensive search to find a living situation that would work for them both. They've only been there a short while, and it's still in the midst of a pandemic, but they now have a beautiful apartment in which they feel safe and cared for. They have loved the food and the staff, and look forward to more events in the future when COVID-19 restrictions make that possible. Patrick, the sales manager there, has gone above and beyond to welcome them and get them settled. It is such a relief to have them here in Philadelphia, comfortable and cared for. Thank you Stapeley!
Tim sh
I am a friend or relative of a current/past resident
Its been about a month since we moved my mother into the Stapeley facility of Wesley Enhanced Living and my siblings and I are a very pleased. Mom's declining memory and other cognitive skills required a transition to a facility with expertise in memory care issues. The move from personal care at another Wesley residence to the Bridges unit at Stapeley was seamless. Patrick and his team helped my mom stay calm and eased her anxiety about moving to a new home. My mom has been much more active and is benefitting from a more structured daily routine. She even loves the food! Mom's journey continues in a safe and caring environment.
emailjen
I am a friend or relative of a current/past resident
My mom moved to personal care at Stapeley early this week after moving from independent living near Downingtown. I am relieved not only because of the close location to my house but because everyone has been overly accommodating. The staff has been amazing and the residents have been warm and welcoming. Jannett escorted her to the bathroom yesterday and has been so helpful with everything. This morning at breakfast, Brianna, who knew her dietary needs, had her plate all ready and brought it out to her. I was moved to tears thinking about how sweet she was. The nursing staff is very attentive and mom has told me many times already how nice everyone is. She is already involved with the variety of activities and especially enjoyed the chair yoga and concert this week, I am so thankful for this wonderful place and for the terrific staff at such a difficult transitional time for both my mom and for me! Thank you Stapeley!
Provider Response
Welcoming new residents is just one of the ways that the staff at Wesley Enhanced Living at Stapeley shows their dedication to our residents and our mission. We are always happy to hear that a new resident is satisfied and adjusting well to their new environment. We will continue to strive to offer the best care and experience foryour mom. Please don't hesitate to talk to any staff member if there's anything else we can do to assist. Thank you for your kind words!
Donald
I visited Wesley Enhanced Living at Stapeley, which is in an urban setting. They provided very good hospitality. They've also sent us a sweetened deal afterwards that was a better offer. The person who accommodated us during the tour was very good, but the place was not quite in good condition. For example, they showed us a plant room that wasn't well kept up. The facilities were not quite as modernized as the other places we went to. They invited us to come back for a meal. They had a number of shared activities for the residents that everyone had. The rooms that I saw were very nice.
Kathleen
Wesley Enhanced Living at Stapeley was very nice. They had renovated their interior. The apartments were very nice and the way they were towards the people was very nice. The dining room and the menu were very nice as well. However, only certain people would go there because it's in the city and a lot of the people want to stay out in the suburbs. If I were alone, I would go there. The person during the tour was excellent and very honest. She made me feel dignified and respected. She was very good.
Provider Response
Hi Kathleen, We are glad that you had a good experience at Wesley Enhanced Living at Stapeley and hope that you consider us in the future! We'd love to have you in our community!
Southern Daughter
I am a friend or relative of a current/past resident
My mother moved into independent living three months ago from out of state. From the moment I first stepped into this facility for a visit, I have been impressed with the friendly, helpful, caring, and attentive staff at every level. My mother loves it here and the transition to this stage of life has been easier because of the staff at Wesley. I have complete peace of mind that my mother and her well being are top priorities. Most importantly, I know I am not alone in caring for my mother.
Carthelia
We looked at Wesley Enhanced Living. The apartments were beautiful, the furnishings and accommodations were nice, and they had planned trips and scheduled activities. The dining area was nice, with big windows.
Provider Response
Thank you for your feedback, we're glad you enjoyed your visit to Wesley Enhanced Living at Stapeley! Please don't hesitate to contact our Sales staff if we can answer additional questions. We hope to see you back soon!
Eleanor743101
Wesley Enhanced was very nice. For my sister, it would have been a higher cost for her care. The grounds were very nice, and the staff was very polite and courteous. I would recommend it.
SH604473
Wesley Enhanced Living at Stapeley was very nice. They had a very nice staff, room apartments, and kitchens. The community itself wasn't as nice as the other one I visited, but it still had a community feel. They had beautiful trees but needed to do some upgrades, if you ask me. It was an older place, but it had some character. The staff was very thorough and very nice.
Alzwife2
I am a friend or relative of a resident
Stapeley is a very warm and nurturing environment for my loved one, who lives in personal care. She has memory issues and enjoys her freedom, the comaraderie of the other residents and the activities. She also loves hanging out on the porch.
Diane553012
We visited Wesley, but my friend was not qualified because she did not have the money. Anyway, we found out that they had vegetarian options there, which was good, and different sizes of rooms. Some of the rooms had a shared bath, and some had your own bath and were bigger. The staff was very nice.
Geneva's daughter
I am a friend or relative of resident
I love Stapeley! My mom relocated from Florida back to Philadelphia, the place that she called home for over 50 years. The transition was amazingly easy because of the expertise and the personal attention provided by the Stapeley staff. Mom says that she feels like a "celebrity" because she has met so many new friends and I couldn't be happier that she's in a safe, healthy, and happy environment.
Joe C.
I am a friend or relative of resident
My mother has been a resident on the memory floor at Wesley Enhanced Living at Stapeley for the past three years. I have been extremely pleased with the care that she has received. The staff has been very attentive to my mother, and she is quite happy at Stapeley. The staff communicates with me whenever necessary, and I am quite appreciative of their efforts. Julie F. is the Sales and Marketing Manager, and has been a wonderful liaison. I would highly recommend Wesley Enhanced Living at Stapeley for a loved one. Joe C.
susannewyork
I am a friend or relative of resident
My aunt lived here two years ago before she went over to long term. For four years they adjusted her medicines properly, helped her when she didn't want to take a bath, and treated her well with all her eccentricities. Assisted living is expensive but Staples was inexpensive while still providing good care. They are very honest about the finances. She even was able to receive a grant on the fourth year. I would highly recommend it.
ninnaz
I am a friend or relative of resident
My 92 year-old father arrived at Stapeley in need of physical therapy and skilled nursing care, which he received for a period of 7 months. He had been in a short-term rehab facility after a short hospital stay resulting from a fall into his tub. I visited a couple of other facilities, and spent a lot of time researching online (looking at sites like this, U.S. News & World Report, etc.). I also spoke with family friends in their late 80s. My goal was to find a facility that could meet his need for medical attention short-term and also be a great place for him to live in a personal care apartment, after his health improved. Stapeley was, and is, the place. There is a feeling of real community among the residents and staff. The staff are very hands on, very can-do. They are always professional, clearly knowledgeable and capable, but also low-key--very personable and friendly. The facility is very well maintained, both inside and out. The grounds are gorgeous. There classes and other activities, including field trips. Students from local art and music schools come in to work with the residents and perform. I highly recommend Stapeley.
Ann Ricksecker
I am a friend or relative of resident
My mother lives in the independent living section of Stapeley for over a year. It is a very good place for her and she has found activities and friends that are wonderful. The staff are friendly, attentive, and effective. The dining room is quite the gathering place! And every month there is a detailed and comprehensive calendar of events circulated to all that displays activities ranging from shopping trips to on-site movies; from day trips to local attractions to live afternoon music in the parlor; from manicure days to lectures on history, art, and world culture. Her apartment is large and light, and the services are very good (such as weekly cleaning service, and quick repairs when reported.) I highly recommend Wesley Enhanced Living at Stapeley!
BB California
I am a friend or relative of resident
My sister has been a resident at Wesley Enhanced Living at Stapeley for about 3 years; she started in independent living and last year moved to assisted living. Prior to making the decision we checked out 7 other facilities and finally decided on Stapeley, a decision we never regretted . My family and I couldn't be happier, mostly because my sister is happy, with the services she receives and her new life! I have relatives in the Philadelphia area who visit her, but because I live in California there are times when I feel the need to check with staff to learn what they are seeing on a daily basis. Each time I've called I get a thorough report which is reassuring. I've also spent time visiting Stapeley on a more extended, daily basis when I travel to Philadelphia. The staff are very caring and friendly and make the residents their priority, this is most important to me. The food is good and I'm amazed at all the activities and services available to residents. While I was there I attended a cooking demo, listened to lecture on art and scheduled my sister to get her hair and nails done:-) On a final note, the marketing person was fabulous and went out or her way to answer all our questions and make helpful suggestions. We were so fortunate to find Stapeley. Knowing my sister continues to receive good care brings me great peace of mind. I highly recommend Stapeley if you are looking for care for a loved one.
Dr. Debbie
I am a friend or relative of resident
Stapeley is a comfortable, friendly senior living setting where the staff share not only their skills and expertise, but themselves, as well. The atmosphere in the halls and common rooms is positive and welcoming. New people (visitors and residents alike) are approached and engaged by veteran residents, who are happy to meet new people, to answer any questions, and to share their own experience of Stapeley. Quality music, lecture, and other educational/social opportunities are on offer. I have found the staff responsive whenever I have had a question or need. There is a friendly Chaplain on staff, so residents and staff alike have access to a spiritual resource person on site. Oh, and the food is good! There is a reasonable choice at meals, and the dining room is very pleasant, surrounded on three sides by lovely views of the property. To sum it up: well-maintained, spacious living quarters, friendly neighbors, competent & caring staff, good food, and a nice array of things to do - Stapeley is a good place if these matter to you!
Careforthelderly
I witnessed as my mother tried to get services for her mother in law. Due to their income the representative at Wesley Enhanced Living told my mom not to waste her time looking at Wesley. The representative took it upon herself to cancel the appointment to tour the facility and rejected any further inquiries due to money. I was not pleased to hear about this.
Caring79317150
I am a friend or relative of a resident
It was felt that the surroundings at Wesley were much more conducive, much homier. It has a much nicer feel to it. We felt that the people who were working there, both administratively and nurses and attendants on the floor, were much more attentive and respectful of the residents. Financially, it worked. It has a nursing home attached to it, so my parents can just easily move in to the nursing home. The building itself was an older building, but I think it was restored. They kept a lot of the nice parts about it - the wood, the big windows that they have, the big doors, the moldings. The room itself also has a bathroom attached to it, which was something that we liked about it. It's big enough to have their bed, a couple of small dressers, a TV, a couple of chairs, wall to wall carpeting, stand-up shower and high ceilings, which was nice. The staff is very attentive and that was one of the things that we like. They were very willing to work with our parents and do little things that other places might not have been willing to do in order to make them feel at home. The more that I personally go there to visit my parents, the more I get to notice that and it's always the same every time I go, which is also nice and consistent. So I'm very pleased with it. They had music. They had a woman come in and play the piano and sing. They had another musical thing where they had piano and flute with a little bit more of a band type situation. Every Sunday, they have a non-secular religious hour that we usually attend. The other activities I know of is current events, but my parents haven't really been involved in because they didn't have much interest. I feel good about the care and the people that are there. I feel like my parents will be taken care of when I, my sisters and brothers aren't there. They have been there for two and a half weeks, but I already feel like they're doing better.
Caring78204950
I am a friend or relative of a resident
Overall, I think Wesley Enhanced Living Stapeley is pretty good. They had a sale where half of the entrance fee was taken off and four months free of rent, so that was really helpful. I talked to the sale person and she is very nice and I think she really wants things to work. She also seemed very friendly to all of the residents and I like her a lot. I actually had a setup so that my friend would spend a week just to have the chance to see what it was like, but she knew she wanted to move in there. She really likes her little room. She has a studio apartment and she is in an independent living right now. They have two dining rooms, one is for personal care and the other one is the main dining room for the independent living residents and they all looked very nice.
Sharon40
I am a friend or relative of a resident
The staff at Wesley was great. They're very nice and very engaging. Their studio was very nice for a studio. We've come for a couple of special events and 2 dinners. The dining room was nice. I'm sure they have plenty of activities but mom hasn't done anything else. The only thing I know that mom did was bingo. I guess they could improve on a more affordable buy-in rate.
Melva1
I had lunch at Stapeley in Germantown. The food was very nice. They were very accommodating. I could make a request and they cook it. The rooms were very nice, too. They were like small apartments with an outside balcony. If I have to choose one tomorrow for the cost and the location, I would choose Stapeley.
stargirl316
I am a musician who enterains at this facility. I have found the caregivers to be consciounce and caring to the residents. They truly care about them. The facility is clean and pleasant. I am impressed with the way the staff is truly concerned about the residents' welfare. I would recommend this facility for a loved one.
sammyiam
I am a friend or relative of a resident
While I have often heard tell of scary or dangerous situations in nursing homes, I never felt anything but comfort in Stapeley Manor. While my grandparents were residents there every effort was made to accommodate them, not only in joint living situations though their conditions were in different stages, but also in schedules which accommodated visitors, family, and friends. Stapeley has varying levels of care, from apartments with low assistance, to full-time 24-hour care, and I observed all levels of this. I thought it wonderful that they even allowed residents to keep small pets in the apartments. This was clearly a comfort for my grandmother during her time there.My only negative comments would be that the care was sometimes lacking in a personal touch, and the cost was very difficult with only a social security income. In such a large facility with so many patients, the sheer number of employees and patients prohibited a personal relationship between all parties involved.
Services and Amenities of Wesley Enhanced Living at Stapeley in Philadelphia, Pennsylvania
Costs
Fee Structure Extra: AL entry Fee: $5,000 w/special discounts
Room and housing options
Companion Suites: We offer companion suites
Medicare
2.0

3.0

5.0

3.0
Medicare Provider Number: 395715
Ownership Type: Non profit - Corporation

Rating Date: 9/1/2023
About Wesley Enhanced Living at Stapeley in Philadelphia, Pennsylvania
Affordable living options. A tradition of outstanding care and services for older adults.
Stapeley offers the best of urban living with easy access to Center City, the Main Line, and Chestnut Hill. There is a full range of senior living options, including residential living, personal care, rehabilitation and skilled nursing care, and alzheimer's and dementia care in a special unit called Bridges.
Honesty, integrity and the worth of every human being - values instilled by the Quakers who founded Stapeley in 1904 - are still very much a part of the community today. What's more, Stapeley gracefully reflects its historic roots with beautifully preserved architecture and antiques in a quaint, welcoming setting. Located less than 10 miles from Center City Philadelphia, the community provides ready access to the city's wide range of cultural and entertainment offerings.
Natural beauty lies just outside the door - our grounds are uniquely surrounded by a small hardwood forest inhabited by birds and wildlife. Wesley Enhanced Living at Stapeley is truly a community that must be seen to be appreciated.
Help seniors by writing a review

If you have firsthand experience with a community or home care agency, share your review to help others searching for senior living and care.
Request Pricing Information
By clicking "Get Costs", I am providing express written consent to receive calls including automated/pre-recorded calls and automated texts for which I may incur a cost, as well as emails from Caring and its partners. I understand I am not obligated to provide this consent to utilize Caring's service(s). I acknowledge I was able to review the Agreement to be Contacted, Terms of Use, and Privacy Policy. This site is protected by reCAPTCHA and the Google Privacy Policy and Terms of Service apply.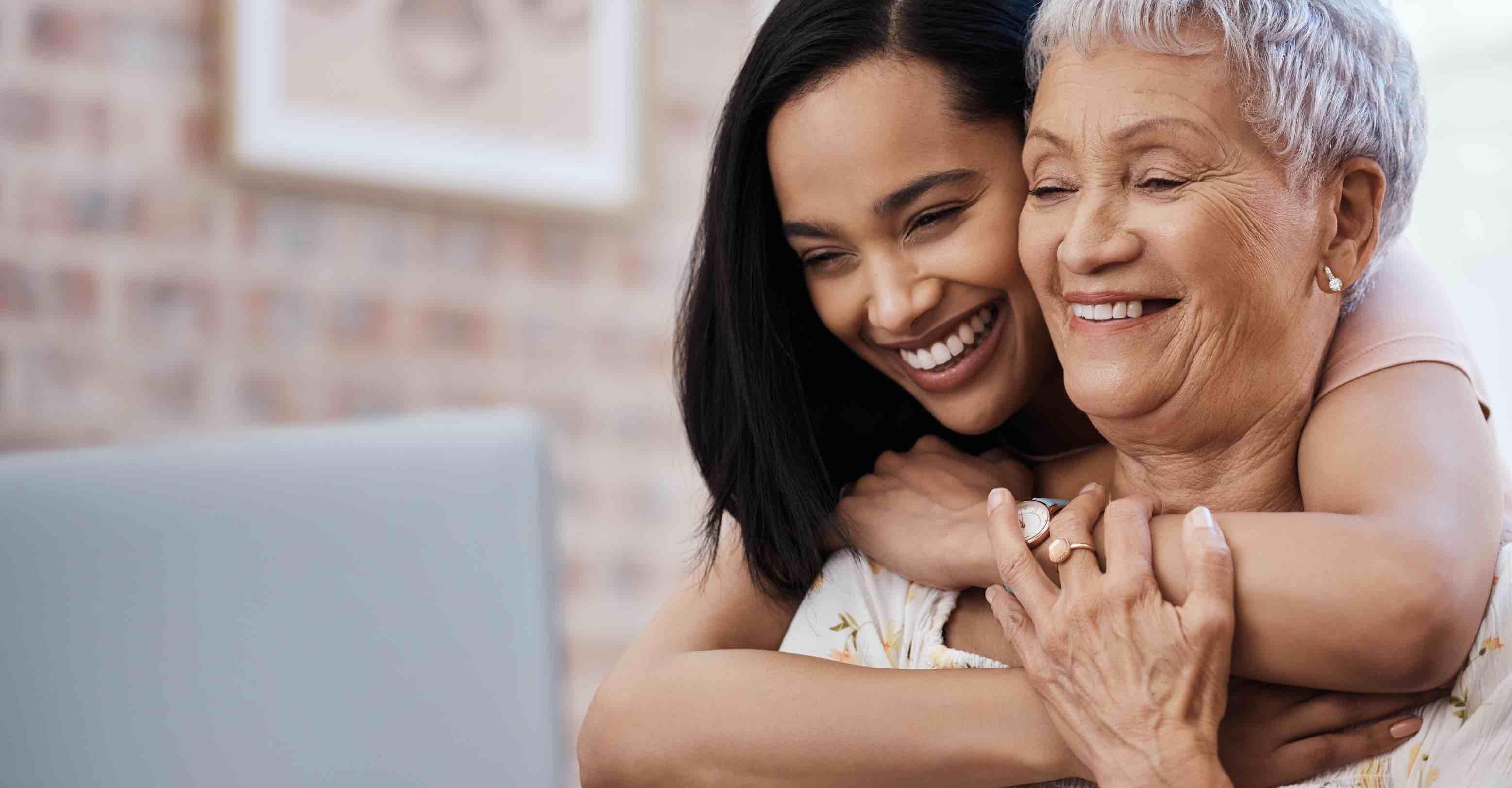 Compare costs, photos & reviews of senior living and care options near you.
Questions?
Call to speak to one of Caring's Family Advisors, or submit a request for more information here.
Costs for Wesley Enhanced Living at Stapeley in Philadelphia, Pennsylvania
Independent Living
Independent Living is for those who desire the feel of a private residence with the amenities and activities available in a planned community, such as fitness classes, game nights, and group excursions. Services such as cleaning and groundskeeping are often available.
Memory Care
Memory Care is specifically designed to meet the needs of those with Alzheimer's or other forms of dementia. Specially trained staff members assist with activities of daily living (such as bathing and dressing) and provide therapies to slow further loss of cognitive abilities.
Assisted Living
This level of care provides support for those who need help with personal care needs such as cleaning, bathing, and dressing. Residents selecting this level of care are treated to many amenities in a home-like atmosphere, while getting support in their daily lives.
Didn't find what you were looking for?
Caring's Family Advisors can help answer your questions, schedule tours, and more.