Photos of Somerset Assisted Living
Request Pricing
By clicking "Get Costs", I am providing express written consent to receive calls including automated/pre-recorded calls and automated texts for which I may incur a cost, as well as emails from Caring and its partners. I understand I am not obligated to provide this consent to utilize Caring's service(s). I acknowledge I was able to review the Agreement to be Contacted, Terms of Use, and Privacy Policy. This site is protected by reCAPTCHA and the Google Privacy Policy and Terms of Service apply.
Reviews of Somerset Assisted Living in Gladstone, Oregon
Lynne
I am a friend or relative of a current/past resident
My friend has moved into Somerset Assisted Living. What I like best is the camaraderie with other people who live there. I think that's what he's enjoying most. His apartment is lovely. The staff is attentive, knowledgeable, cheerful, and kind. I had lunch with him there yesterday, and it was excellent. They have a crafts room, and there's a woman who plays the piano in the dining room every afternoon at 3:00, and that's lovely. There's a nice library with comfortable chairs, and there's a TV lounge that's also used for playing jigsaw puzzles and that kind of thing. There's a small chapel. They've got beautiful grounds. The activities are excellent.
Diane
I went to Somerset Assisted Living. It was very clean. The staff was excellent. They bent over backward to accommodate your needs. I think they had good food, even though I didn't taste it, but I know they had an in-house chef, and it sounded like everything sounded really good. I was impressed with that, but my mother-in-law decided she didn't want to go, but I would have. Even though it was in town, it was on a piece of property that was open space, green, and trees. It was beautiful. They were excellent to work with. The one-bedroom apartment was sufficient, clean-looking, and it was nice. They had puzzles, and TV, and the activity director was doing an exercise class, which was right in the commons area. And they played really fun music and there were a lot of people doing it. I know they had quilting clubs. I'm a quilter, so that was cool. They had sewing and they had a cooking area where some of the women could go and just cook stuff on their own together. I don't think you'd get bored there. And they had a monthly theme, like around the world type monthly theme, they would go to some exotic place and then they would serve the food that you would maybe get from that country or wherever they were, and then some of their activities were geared toward that. Out back there was a beautiful patio with chairs and tables, you looked out towards the trees. It was all a big green area. And they had a walking path that went around because I know the girl said a lot of women get together and do their walking. It was a beautiful setting.
Renee
My uncle will be moving into Somerset Assisted Living. I was impressed with it. It seemed very clean and I know that it's OK because my 90-year-old aunt is there. The room is nice and large, but we didn't go in. We sat outside, and they explained in about ten minutes. They're very pleasant. Because of COVID nobody could go in. My aunt is there, and with her recommendations we chose that one. The studio is larger than in the other place we visited, and it's closer to our home. My uncle was assessed via Zoom, but he will be moving in, so they'll be able to do more. The residents were wearing masks, but we didn't go in. The staff was very nice and accommodating. We saw the amenities just online.
orphaned girl
I am a friend or relative of a current/past resident
They said they could do hospice, yet my dad ended up with a bedsore the size of a salad plate over his tailbone, black, no blanching just dead skin. He broke his hip there and died 4 days later. Medical examiner and protective services involved.
Bob119945750
I am a friend or relative of a resident
My folks are both in Somerset for the past six years and they enjoy staying there, but my father gets worse and they move him a half walk away in the other building. As long as he is mobile, he can stay there, but when he gets bedridden, we will have to move him to a different place. However, right now it is going great. He needs to be clean up quite often and he needs reminder to go to lunch and dinner. His mind is pretty far gone in Alzheimer's. My mom just texts me and says he has adjusted well. He allows people to take care of him and they seem to be taking really good care of him. The maintenance, the grounds and the building all seem to be in very good shape.
Anonymouslady
Recently I went a place called Somerset that was very nice, clean, and newer. The rooms were smaller. The people were nice, pleasant, and very friendly.
Kim99026950
I felt like Somerset Lodge was a high quality of care. The apartments were small, but the building was beautifully appointed, open floor plan, wide hallways, and one of the things I liked very much about this place was the owners live at the building; they are on-site. If there are problems with an apartment, the owners are the people that got called. That I thought was nice, and they have been managing it for fourteen years. They seemed very helpful, very outgoing, and very interested in making sure moms needs would be met. And they had different types of activities. This place had billiards, it had a soccer board, and they also provided road trips to downtown Portland to go to some civic activities, casinos, shopping or whatever people needed or wanted to do; they would be willing to help them.
Caring99435950
I am/was a resident of this facility
My husband and I lived in Somerset. They have quite a few activities. Since I left I've gone on trips with them, and they have dancing. The dining area is particularly very nice. I didn't care for the food, but it could have been just me. We had the best apartment in the place and we had a beautiful view. The room was nice and clean. When you walk in, to the left was a sink, a microwave, and the refrigerator. There was a living area, and to the right was a bedroom big enough for two beds, and a large bathroom and shower.
Cynthia7685
My parents actually lived in Somerset independent for a while, I thought it was a beautiful facility and well-kept. Everything about it was clean and up-to-date. We know that assisted living has areas where the residents gather and talk. They have activities for them and a separate library. They really encourage residents to do activities and work hard to keep them doing things. I personally would have like to see my parents go to Somerset, but they only had one bedroom, and that is the only reason why we didn't choose the place.
Explore Nearby Care
Expand your provider search by geography and care type.
Services and Amenities of Somerset Assisted Living in Gladstone, Oregon
Licenses
State Licenses: 1192418396
About Somerset Assisted Living in Gladstone, Oregon
Somerset Assisted Living located in beautiful Gladstone, Oregon combines the care seniors need, the convenience they value, and the independence they cherish.
Help seniors by writing a review

If you have firsthand experience with a community or home care agency, share your review to help others searching for senior living and care.
Request Pricing Information
By clicking "Get Costs", I am providing express written consent to receive calls including automated/pre-recorded calls and automated texts for which I may incur a cost, as well as emails from Caring and its partners. I understand I am not obligated to provide this consent to utilize Caring's service(s). I acknowledge I was able to review the Agreement to be Contacted, Terms of Use, and Privacy Policy. This site is protected by reCAPTCHA and the Google Privacy Policy and Terms of Service apply.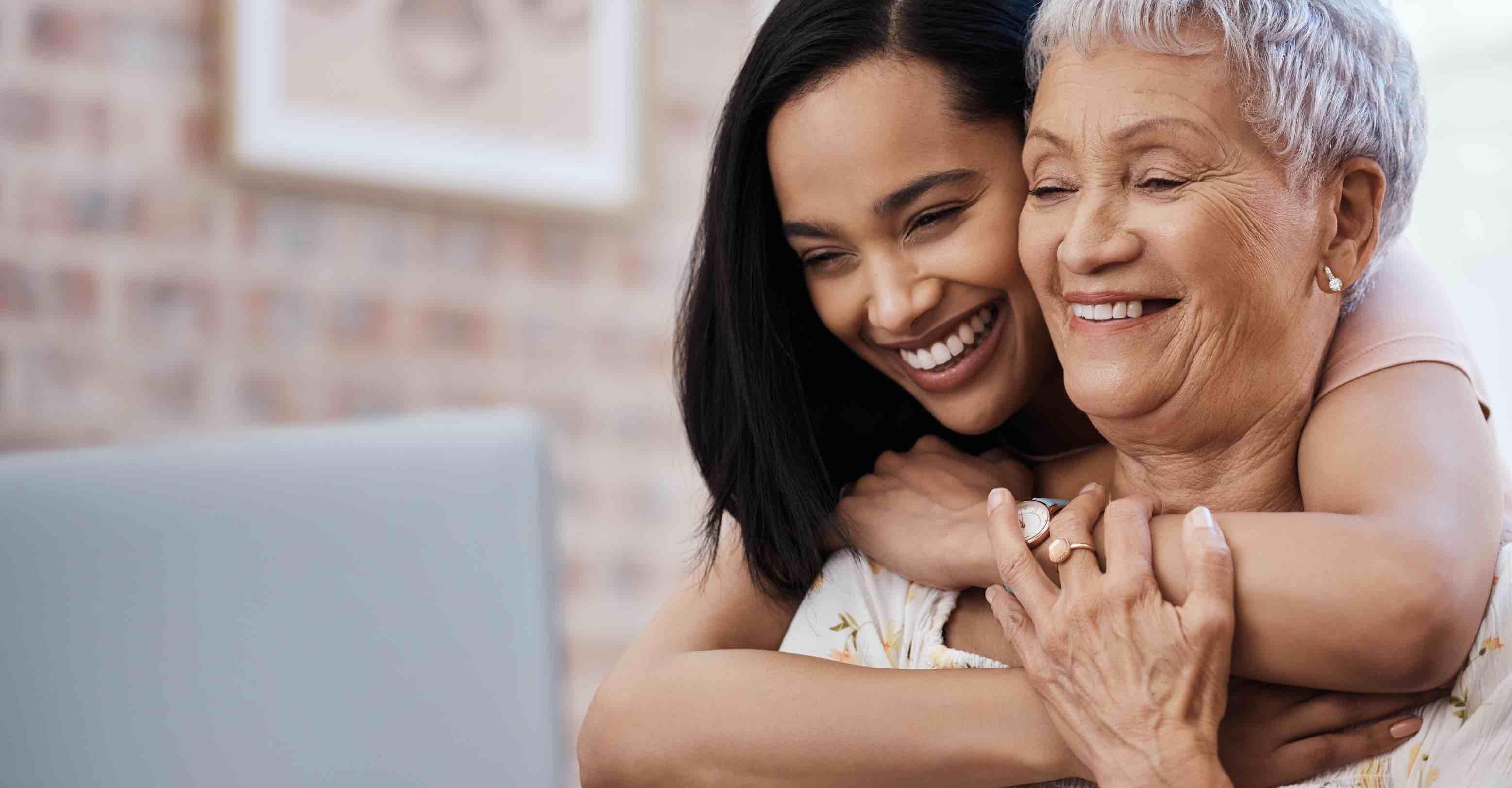 Compare costs, photos & reviews of senior living and care options near you.
Questions?
Call to speak to one of Caring's Family Advisors, or submit a request for more information here.
Didn't find what you were looking for?
Caring's Family Advisors can help answer your questions, schedule tours, and more.