Glenwell
Offers Assisted Living
2248 Old Union Road, Cheektowaga, NY 14227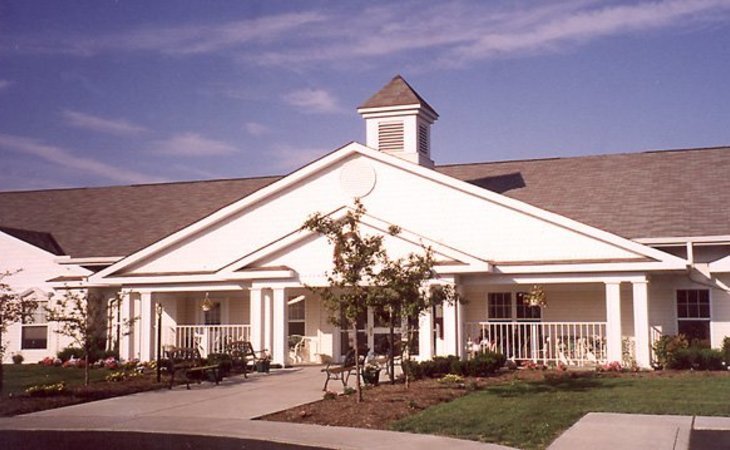 Top Nearby Assisted Living
---
Reviews of Glenwell
Assisted Living Reviews for Glenwell
January 17, 2018
I am a friend or relative of a current/past resident
My Aunt lives here. Very nice place. Does not smell/very clean! Friendly staff!
October 11, 2017
I am a friend or relative of a current/past resident
My mom was in the memory care unti here for 10 months. I found the staff to be very kind and caring. The facility is pleasant and clean. They made a difficult transition much easier.
September 24, 2017
I visited this facility
I thought it was nice. Cute little hair salon and ice cream shop. Rate guarantee was nice. Your rate is locked in forever! Won't find that anywhere else.
September 21, 2017
I visited this facility
I've had experience with various long term care facilities and you'd be hard pressed to find one without issues. Glenwell isn't an exception, however, we found it to be a great place when it comes to admin, cleanliness, and atmosphere. Some of the direct care staff where a little rough, but you have to remember that, at all of these facilities, these people are making $10/hr while McDs is paying more!!!
March 22, 2016
I am a friend or relative of resident
We had a dreadful experience here. My Dad was placed here due to dementia. Although many of the care staff were very nice, I often found him in the same clothing for several days. I once found him lying in bed, in a urine puddle. They mishandled his medications often, and never had an explanation for it. Instead they tried to blame me. I wasn't the one giving him the meds! They eventually sent him to the VA after he was found sitting on the floor. They said they couldn't be sure he hadn't fallen. He told me he was sitting on the floor because he'd soiled himself and didn't want to get the bed dirty! Once he was at the VA, they refused to allow him to return. That's what's known as a "nursing home dump". As long as you never challenge administration, and don't visit more than once a week, you'll think everything is fine. If you visit unannounced on an unexpected day, you'll see the truth.
October 09, 2014
I visited this facility
Mother was screened and accepted to the memory care unit due to dementia, unable to place her because they wanted a signed contract of 2 years private pay, if she had that much $ I would hire personal aids for her home. Facility looks nice, certain staff nice and social, others ignore you when they walk by.
June 09, 2013
I visited this facility
well I visited Glennwell and it was very nice as far as looks of the place but the staff is horrible there not friendly at all.
June 01, 2012
I am a friend or relative of a resident
My wife grandmother was at Glenwell A DePaul Senior Living Facility. She was there until her estate was liquidated and was forced to go to an Erie County nursing home where medicaid picked up the cost. I remeber Glenwell DePaul to be a very clean and friendly facility that provided assisted living and care to middle class seniors. The several times we visited, I remember that my grandmother in law (who was like a grandmother to me was always helped with bathing and grooming. She was clean and well looked after. Also, I remember that the food they gave her was always presentable and looked and smelled great. I can't say anything about how the food tasted because I never tried it. they also provided activities and areas where she could sit with others who lived there for entertainment, friendship and leisure. The staff was always pleasant and "down to earth"; ready to address any concerns of the family and make you feel welcome. The staff would even sometimes wheel my wife's grandmother outside to sit in front and they would stay and chat a while with her. I was very impressed with the respect they gave her and the way they treated her. I have seen more upscale assisted living facilities in that area that had a "colder" atmosphere. My wife's grandmother was kept clean, treated with respect and built relationships with the staff and residents. I would recommend this facility to anyone in a similar situation that my wife's family had to face.
See all Assisted Living reviews (8)
See fewer reviews
---
Services and Amenities of Glenwell
Features
Garden And Patio
Resident Parking
---
About Glenwell
Our community offers the comforts of home, a commitment to enhancing quality of life, and personal care services in a supportive environment that promotes independence. We add a personal touch to all that we do. Our community also offers a memory care unit for those with Alzheimer's disease and other forms of dementia. Our staff work closely with residents and family members to appropriately meet their needs.
---
Glenwell

2248 Old Union Road, Cheektowaga, NY 14227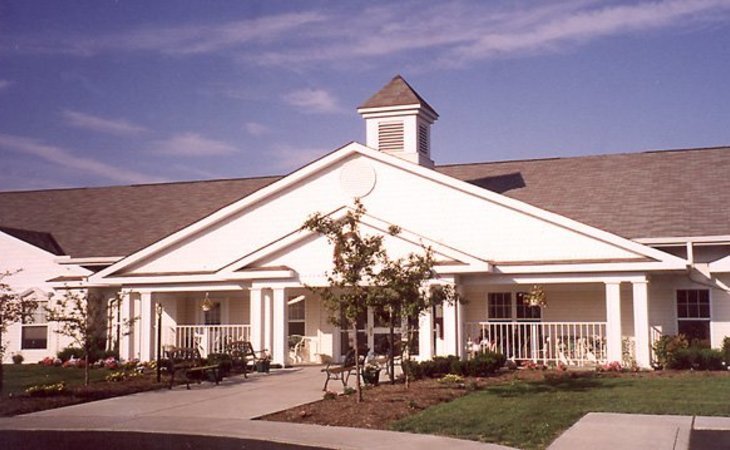 Request Info