307 Porter Avenue, Buffalo, NY 14201
Offers Independent Living, Assisted Living, and Memory Care
Photos of Mary Agnes Manor
Request Pricing
By clicking "Get Costs", I am providing express written consent to receive calls including automated/pre-recorded calls and automated texts for which I may incur a cost, as well as emails from Caring and its partners. I understand I am not obligated to provide this consent to utilize Caring's service(s). I acknowledge I was able to review the Agreement to be Contacted, Terms of Use, and Privacy Policy. This site is protected by reCAPTCHA and the Google Privacy Policy and Terms of Service apply.
Reviews of Mary Agnes Manor in Buffalo, New York
Liaynnes
I am a friend or relative of a current/past resident
Mary Agnes Manor was excellent and they have very, very good people. They treat us like family, they make us feel welcome and comfortable, and we like that. When we dropped my grandmother off, it was a good feeling. They make you feel like family. The rooms have a beautiful view, and they're relaxing and safe. From my point of view, they're very good. Everybody says the staff treats you like family and they're pretty good. They have movies once in a while, they play bingo, they exercise, and they do puzzles. They have pretty good activities. The community's layout is good. It's next to the lake. Value for the money is reasonable.
OliviaBolivia14228
I am a friend or relative of a current/past resident
My mother loved her time there! Her room was great, her floor was nice, quiet, clean and she got the exact level of care that she needed for that time! I'm very pleased with the facility and would recommend to any of my loved ones!
Tk86RB
I am a friend or relative of a current/past resident
My Aunt is a resident of Mary Anges Manor. She went there to begin with because my grandmother was getting too old to take care of her and My Aunt fell at home and broke her back. She went to rehab and then was was placed at Mary Anges. The administration there were fully aware that my Aunt is mentally handicapped and also prone to falling. She hasn't even been there a year yet and she's already fallen 6 times. SIX TIMES. This last time she hit her head so hard that she got a brain hemorrhage. If this isn't negligence, I don't know what is. My Aunt is currently trying to recover from having brain surgery to relieve the pressure and drain the blood from around her brain. My family is preparing for the worse. How can something like this happen? She went there for a safe place to live where people can help her and make sure she's safe. This is completely unacceptable. Now the administration is trying to tell my grandmother that they do not take disabled or mentally handicapped people... Something is not right with this place. Not to mention the constant harassing phone calls to my grandmother saying that if the state doesn't take my Aunt's house soon to pay for her stay there, that my grandmother will have to take her back, which my grandparents are not equip to do. I am absolutely appalled by the experience my family has had with this place. If you care about your loved ones, please do not place them here.
Frank
We visited Mary Agnes Manor, which has an older and more outdated building. The view that they had was beautiful, and the outside looked nice. Inside, it just felt sterile, and was more like living in a hospital than a home. It didn't feel welcoming. They're willing to work with you in terms of the price, but only because they need to get more business. It wasn't right.
mp112
I am a friend or relative of a current/past resident
Do not put your relatives in this facility if you care anything bout their wellbeing. It is the single most disgusting facility I have ever been to.
Ethel216661
Mary Agnes Manor is what I was looking for. It is centrally located and easy for me to get to here and the city. They have a private room and do not have to share a bathroom. There are plenty of activities and little stores where my mother can go and purchase things she needs. They have a dining room and a breakfast area, and a choice to eat either breakfast or dinner. They also have a solarium with a view of the lake. It was very nice. They had everything that I was looking for. They take them to their doctors' appointments. Everyone that I met was friendly and helpful.
Anonymous120919550
I am a friend or relative of a resident
My friend is at Mary Agnes Manor. They have a telephone operator that when I call, she cuts me off. According to this operator, my friend is limited to only one phone call in the morning and one at night. It's just too bad that someone who is confined in a facility with very limited social life can't even use the phone. Whenever I go visit my friend, I never feel like it's a warm place. I felt the aides were unqualified. They don't let me out when I am ready to leave; they let me out whenever they want to. Some of them are OK. My friend shares a bathroom with her woman roommate and with the two men from the adjacent room. The bathroom is not clean.
Shouldbeclosed
I am a friend or relative of resident
Do not put a loved one in this facility. Dirty broken furniture. Staff asleep at the desk. Patients left to wander the halls alone while staff is sleeping or watching TV. Went into my moms rooms many times to no blankets and pillows on her bed, she was using a dirty laundry bag as a pillow. No curtains or shades on windows so the sun just beats in, also no air conditioning. Many lies were told during admission about the activities that would be provided. Patients soil themselves and sit for hours in their own waste even after it is brought to the staffs attention.
mom'skid
I am a friend or relative of resident
I regret the decision to place a relative here. The memory unit staff are minimum wage employees, not CNAs, and their lack of dedication and commitment showed. Furniture was dangerously broken, toilets were left to clog and overflow, and little or nothing was done when the issues were reported. Often one staff member was left to care for the entire floor of residents. My relative was private pay and did not get the care she paid for.
Services and Amenities of Mary Agnes Manor in Buffalo, New York
Room and housing options
Housing Extra: Private and Semi-Private Rooms
About Mary Agnes Manor in Buffalo, New York
About Mary Agnes Manor
Mary Agnes Manor is located in the heart of Erie County, and our assisted living facility offers a beautiful view of both Lake Erie and Downtown Buffalo. Residents at Mary Agnes Manor will enjoy living walking distance to a number of stores, parks, as well as the Niagara Branch Public Library. Residents can also partake in many of our popular group activities while living with us. And because of our proximity to their campus, we offer the ability for interested residents to take classes at D'Youville College. We even have an ice cream parlor right on site! We want your loved one to be as comfortable as possible while they're under our care and aging in place.
Our Assisted Living Home Program
At Mary Agnes Manor, we offer a number of benefits to to those who are enrolled in our assisted living home program.
The Director of Patient Services is a Registered Nurse (RN).
There is a full range of nursing support for residents (RN and LPN)
Affordable and private rooms, with individual bathrooms.
Case Manager support is available.
Individual Service Plans (ISP's) are available, to create an environment of preventative and supportive care, ensuring the longest and safest stay.
Home Health Aides (HHA's/PCA's) can provide supportive care consistent with their care matrix and comprehensive training.
Fully integrated emergency call bell system.
Fully-sprinklered fire emergency systems with multiple sprinkler heads in every room.
When the decision is made to place an elderly loved one into a memory or dementia care program, you certainly want to be sure they'll be receiving the best possible standard of care. Mary Agnes Manor is proud to provide comprehensive specialized care for those with Alzheimer's, dementia, and other forms of memory disorders. Our Special Needs Assisted Living Residence (SNALR) is one of the longest running and most highly regarded units in the Western New York area.
Our Memory Care Program
Established in 1998, our CARE units have provided a secured environment with supportive therapeutic activities to those afflicted with Alzheimer's or other types of memory impairments. Everything from the calming decor to the additional training provided in the areas of re-direction and behavior management has been analyzed over the years to help provide a stable and comfortable environment. We offer both individual and group sensory programs for residents in our memory care program, Validation Therapy for a more holistic approach to treating memory disorders, and all instructed by our Alzheimer's certified staff. Our on-site designated activities professional works to create exciting new programs and activities for residents and the doors to our facility are always secured.
At Mary Agnes Manor's assisted living home, you don't have to worry about the level of care your elderly loved one is being given. We'll treat them like family, and we'll do our best to make them feel right at home.
Help seniors by writing a review

If you have firsthand experience with a community or home care agency, share your review to help others searching for senior living and care.
Request Pricing Information
By clicking "Get Costs", I am providing express written consent to receive calls including automated/pre-recorded calls and automated texts for which I may incur a cost, as well as emails from Caring and its partners. I understand I am not obligated to provide this consent to utilize Caring's service(s). I acknowledge I was able to review the Agreement to be Contacted, Terms of Use, and Privacy Policy. This site is protected by reCAPTCHA and the Google Privacy Policy and Terms of Service apply.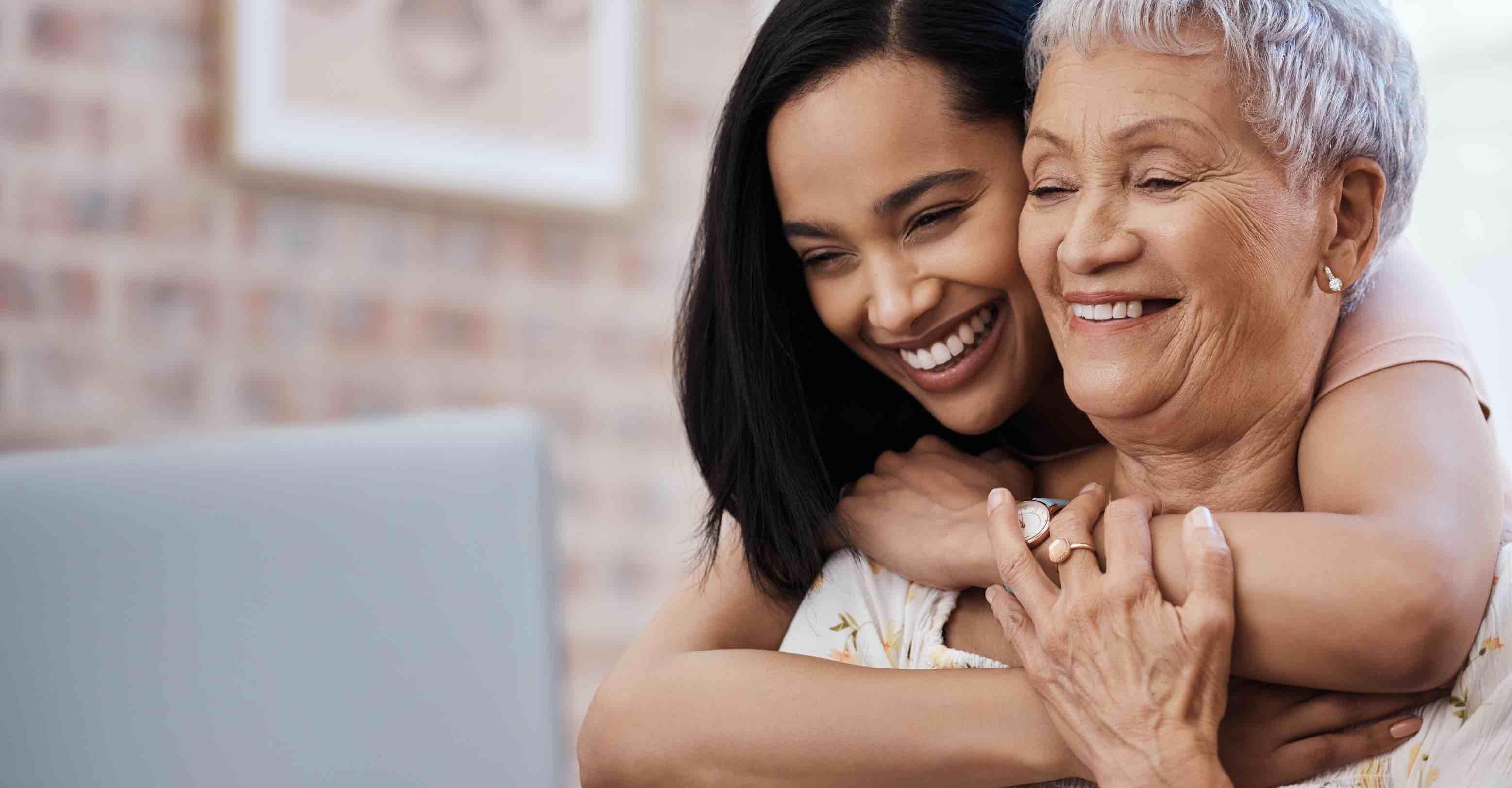 Compare costs, photos & reviews of senior living and care options near you.
Questions?
Call to speak to one of Caring's Family Advisors, or submit a request for more information here.
Costs for Mary Agnes Manor in Buffalo, New York
Assisted Living
This level of care provides support for those who need help with personal care needs such as cleaning, bathing, and dressing. Residents selecting this level of care are treated to many amenities in a home-like atmosphere, while getting support in their daily lives.
Memory Care
Memory Care is specifically designed to meet the needs of those with Alzheimer's or other forms of dementia. Specially trained staff members assist with activities of daily living (such as bathing and dressing) and provide therapies to slow further loss of cognitive abilities.
Didn't find what you were looking for?
Caring's Family Advisors can help answer your questions, schedule tours, and more.