Medilodge Of Frankenmuth
Offers Nursing Homes
500 W Genesee, Frankenmuth, MI 48734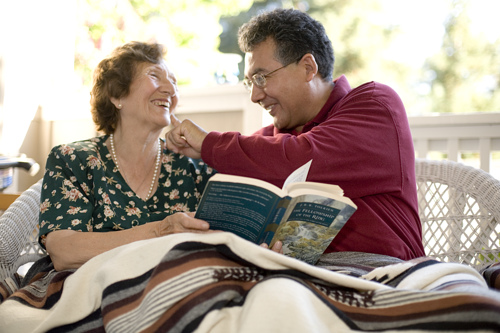 Reviews of Medilodge Of Frankenmuth
Nursing Home Reviews for Medilodge Of Frankenmuth
July 18, 2019
I am a friend or relative of a current/past resident
Activities is great. My dad was a resident for 3 months. He received excellent care.
September 16, 2015
I am a friend or relative of a resident
When my uncle had to go to a skilled nursing facility, I put him to Medilodge of Frankenmuth. It just changed hands in July, and it used to be Tender Care. The rooms are not as nice as the other place he was in. You have to provide the TV, but they have Dish, and it is provided in the cost. When he was first admitted in there, I had power of attorney, but they declared my uncle competent to make his own decisions. My uncle was put there because he needed skilled nursing care to include antibiotics, bladder screening, and straight cath, but they weren't doing any of that. Even with my guardianship, they still were not going to do anything, so I contacted the case manager at Covenant Hospital and told them what was going on. Overnight, they got a bladder scanner, and the staff then became a lot friendlier and concerned about my concerns. Now, they're bladder scanning him every six hours, and they're checking him every two hours. Before, they weren't, and it seems like he is now being able to empty his bladder on his own. I call everyday at 3:00, and they update me as to how his appetite is, whether he is emptying his bladder, or whether he is being cooperative. They're just very helpful. They have a calendar of events. They have memory games that they play with the residents, and they have bingo. One thing I do like about this facility compared to the other two that he had been in is that they will make arrangements for transportation. He is in a wheelchair, so they have contracted with certain companies to come and pick him up for his appointments and take him. This place is very good about having somebody come and pick him up with a wheelchair lift, and they even took him to a VA appointment. I'm really pleased with it. He is in a double room, but there's nobody in there with him. He shares a bathroom with the room next to him. They should just treat family members with compassion whether or not they have guardianship. They shouldn't be rude to them.
April 06, 2015
I am a friend or relative of a resident
My husband is at Tendercare Health Care. They're caring. They have good therapists. We got 90% cooperation, and that's very good. His room is adequate. Food has been very good. We picked this facility because it is close to my home. I have heard about them, so we decided to try it, and so far, it is fine right now.
March 26, 2015
I am/was a resident of this facility
I was a resident at Tendercare of Frankenmuth in Aug of 2014 they took great care of me the nurses and CNA"s took care of my needs . I recieved therapy and they worked me hard . I got stronger and was able to return home . I then got sick again in feb of 2015 and the hospital told me I needed more therapy and I should find a nursing home to go to in Saginaw where I live . I told them my choice was Tendercare Frankenmuth I said I know I dont live by there but they give great care . They said I could come back there I was happy ! They have great food there as well the best Grilled Ham and Cheese sandwiches ! I would tell anyone and everyone to come here !
March 26, 2015
I am a friend or relative of resident
I am writing this short letter to thank everyone that is taking such good care of my mother . My mother has lived at Tendercare Frankenmuth since 2009 -2012 then she moved to an independence facility . In Janurary 2014 she got sick and had to go to the hospital and at that time the doctor told me she couldnt live in an assited living environment . I then went back to Tendercare and was so happy that she was able to come back to a place with caring, compationate , staff to care for her . They have wonderful nurses and CNA's that take care of Moms needs . They have a wonderful therapy department they were great with her . When I have questions about any thing they are helpful !!!! They have a wonderful Activities department that encourage the residents to attend activities . I am very happy with the care my mom recieves at Tendercare and would recommend Tendercare to anyone !
June 21, 2013
I am a friend or relative of resident
NOT EVEN ONE STAR. My friend has been a patient in this facility for months. The patients are not given baths when scheduled and many times go without them for as much as 3 weeks. My friend needs help to and from bed and has to wait 1 1/2 hours to be helped to use the bathroom. As such my friend is afraid of going to bed for fear the staff won't help with bathroom needs. The patients receive a main item for dinner and quite often get the same item for lunch the next day. PLEASE do not send your loved ones to this facility because they will be neglected. Drastic changes have to be made there and we don't see that happening any time soon because it is a corporate owned facility. It is too bad that someone or insurance companie pay $8,000.00 per month. The night shift consists of 2 people for an entire floor, sometimes only 1 person. I am trying to get my loved one out of there because there is no way the healing process can take place when they are so neglected.
December 11, 2012
I visited this facility
Staff provides kindness in caring for the residents of Tendercare. Therapy and rehab areas are well maintained. These areas also include a variety of equipment to meet the needs of the residents. Inviting is a fitting word for the community dining area. Some patients dine in their rooms. Those who are able and willing dine in the dining area where they make friends and catch up with other residents. Facility appears clean. (The lack of bad odors is a good thing.) Residents/patients appear clean and are dressed in their own clothes. Tendercare also offers a laundry service for the residents clothing. When problems arose among the residents/patients, staff was quick to resolve the issue(s). I visited this facility and also had a relative who was a resident/patient at Tendercare.
November 29, 2012
I am a friend or relative of resident
I would not even give this place a 1-star rating, my mother was here for a few months, until it was discovered that they never put her in bed, she spent most of her her time in her wheel chair, she contracted scabies while there that was treated as a rash, it was dicovered at the new facility that it was scabies, when she was moved to the new facility they did not know she was even gone until sometime later...1.5 hrs. They billed for hair, and she never had her hair done, the list goes on and to top it off they faxed my mothers meds list along with a contiuation list of another patients meds to the new facility. And when you try to call anyone to speak about bills no one is ever available. Also they line the residents up in the hall way like a heard of cattle and make them wait for their meals until a table is available...very POOR!!!
September 10, 2011
I am a friend or relative of a resident
I was very disappointed in this place! When first walking in the place its smelled like pee. After spending several minutes finding someone to help me locate my relative I was sickened by the smell of vomit and dirty body oder. When getting to my relatives room I was disapointed to see there were no windows or fresh air and the room smelled very very bad. when asking the employees why it smelled so bad i was told "it's a nursing home whats it going to smell like". I felt this was very rude and still don't understand why this place smelled so bad. Every where I went in there smelled so bad! When I left the place I stopped at a friends house and they nicely told me that I smelled! the smell was soooooo bad there that it eat into my clothes! I can't believe that insurance companies and people pay so much money to have their families stay in a place that smells worse than a restroom at a truck stop! Something should really be done about this!!!!
See all Nursing Home reviews (9)
See fewer reviews
---
Services and Amenities of Medilodge Of Frankenmuth
Medicare
Health:
Overall:
Quality:
Staff:
Medicare Provider Number: 235175
Ownership Type:

For Profit Corporation

Date Certified:

08/01/2019
---
About Medilodge Of Frankenmuth
Medilodge Of Frankenmuth is a senior living provider in Frankenmuth, Michigan that offers residents Nursing Homes. Contact Medilodge Of Frankenmuth for more details on services and rates.
---
Map of Medilodge Of Frankenmuth
---
Senior Living Communities near Saginaw County, MI
Other Senior Care in Frankenmuth, MI