Birchwoods at Canco Assisted Living
Offers Assisted Living and Independent Living
86 Holiday Drive, Portland, ME 04103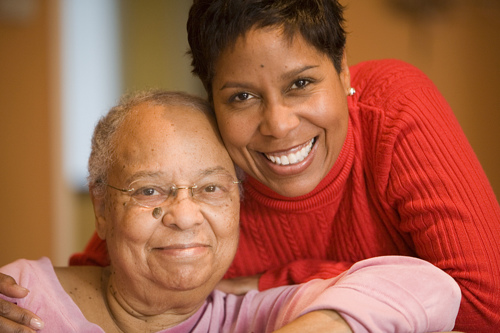 Top Nearby Assisted Living
---
Reviews of Birchwoods at Canco Assisted Living
Assisted Living Reviews for Birchwoods at Canco Assisted Living
April 19, 2016
I am a friend or relative of resident
We had my mom here. Lots of theft and a leg wound was mismanaged. Never again!
January 31, 2016
I visited this facility
Birchwoods was fantastic, and a great facility. It's right up there in the woods. They were very professional, and the rooms were well-kept. The studios were very small, but the one-bedrooms were good. You can mix-and-match the assisted-living you need, and tailor it to the person.
March 28, 2013
I am a friend or relative of a resident
Birchwoods was recommended through our search, and they seemed good and very modern, but they did not have the room my mother was looking for. They were very good about providing us with a list of the activities they provided.
Independent Living Reviews for Birchwoods at Canco Assisted Living
October 20, 2016
I am a friend or relative of a current/past resident
Birchwoods at Canco is very nice, and it seems to be a very clean, friendly situation. I was there for lunch today, the food was excellent, and they even have a violinist playing there at lunchtime. It was really delightful. My friend's apartment is very comfortable and homey. My friend needs assistance there, and the nurses come in at a timely basis to take care of him. I think it's very well-run and very well-organized, and everybody's very friendly. It's a place I wouldn't mind being in myself. My friend enjoys his apartment, and the nurses come in and give him his insulin and blood sugar. He's very well cared-for.
April 06, 2016
I am a friend or relative of resident
Current 2016 management of Birchwoods at Canco in Portland is not doing their job properly: They lack follow-up making sure their "MEMORY CARE RESIDENTS" are actually being cared for. How can a resident know to clip their toe nails, clean their refrigerator after hoarding for weeks on end, get their hair cut and other daily activities we all take for granted are actually being met? Should assisted living facilities be "for profit"??? It's all about receiving the rent money on time for the investors! Sundry supplies should be monitored to make sure residents have "special needs underwear", toothpaste, soap, makeup, etc...State of Maine-Portland Adult Protective Services is another joke. The State of Maine elder guidelines are horrific; their lack of follow-up for complaints is dismal!!! The Assisted Living For-Profits and the State of Maine Portland Adult Protective Services duo are a perfect pair, but not in a good way!!!
May 28, 2015
I visited this facility
I have a very positive impression of Birchwood. They seem to have all of the things that we need except that it is not a specific memory care facility and because my mother has Alzheimer's, that's what we need.
December 29, 2014
I visited this facility
Birchwood was very positive. It was a very nice place. It was very much like with the one that my mother-in-law was in. I know other people's parents had gone there, and they had been very happy with the experience. The people who took me on a tour were very nice. The atmosphere seemed good. The rooms that I saw were very similar also with the rooms where my mother-in-law was in, although the lower level rooms did not have doors to the outside. The people there seemed to be quite happy.
---
About Birchwoods at Canco Assisted Living
Birchwoods at Canco Assisted Living located in beautiful Portland, Maine, combines the care seniors need, the convenience they value, and the independence they cherish.
Birchwoods at Canco is beautifully designed with spacious common areas to enjoy with family and friends. Our elegant dining room serves three chef-prepared meals every day. Activities are an integral part of the Birchwoods' lifestyle and include arts, crafts, table games, fitness classes and outings. Weekly movies are shown on the wide-screen TV, with refreshments on the house. On the quieter side, you can take advantage of Birchwoods' library or relaxing whirlpool. Health and personal care services at Birchwoods at Canco are coordinated by our full-time Registered Nurse.
In addition to our Basic Services, you can choose from a variety of Personal Services according to individual needs and preferences. In this way, an individualized service plan is created with resident, family, and staff input. Because it focuses exclusively on your needs and preferences, you do not pay for services you do not require. The goal of your service plan is to promote your health and quality of life. The plan is reviewed on a regular basis and, of course, you can modify it at any time.
---
Map of Birchwoods at Canco Assisted Living
---