Photos of The Terraces of Boise
Request Pricing
By clicking "Get Costs", I am providing express written consent to receive calls including automated/pre-recorded calls and automated texts for which I may incur a cost, as well as emails from Caring and its partners. I understand I am not obligated to provide this consent to utilize Caring's service(s). I acknowledge I was able to review the Agreement to be Contacted, Terms of Use, and Privacy Policy. This site is protected by reCAPTCHA and the Google Privacy Policy and Terms of Service apply.
Reviews of The Terraces of Boise in Boise, Idaho
Karel
I am a friend or relative of a current/past resident
My sister is in nursing care at The Terraces of Boise. They have a lot of staff members that are in and out of the rooms every day. She's in a private room that's very clean, and large for a skilled nursing facility. The communication is phenomenal, they have social workers, doctors, and nurses, and they're all very willing to come in and talk to you and set up different things that she needs right now. They have everything there, there's physical therapy, speech therapy, all kinds of things there.
Provider Response
Karel, thank you for taking the time to share your feedback. We're glad to hear that you are pleased with the care your sister is receiving in skilled nursing, and appreciate your kind comments about our team. We wish her all the best in her continued recovery.
BoyCee
I am a friend or relative of a current/past resident
My mother moved to the Terraces in 2016. At the time it was a very nice facility, and she was happy there. The Terraces was taken over by Human Good a few years ago and has declined immensely. To be fair, partly due to Covid and staffing issues. However, they seem to care more about profit than people.They keep raising prices on rent and food while cutting back on services. My mother's apartment was damaged by a flood in January of 2022. She has been living in a construction zone complete with dehumidifiers running 24 hours a day inside and outside her apartment for 8 months! Last week she was forced to move to a much smaller apartment, so they can start working on fixing her place. We asked that her rent be adjusted due to the much smaller (basically half the size) and were told she needs to wait for their insurance to settle! This has really taken a toll on her physical and mental health. The management is horrible about communicating and doesn't seem to have a plan. My 90 year old mom tells me this is the most unhappy she has been her entire life, so sad.
Jeff
We toured The Terraces of Boise for my mom. They are significantly more expensive, and I don't think they even had any availability and so we kind of ruled them out very quickly. It's one of those kinds that you buy in as an independent living, and then you're guaranteed a spot if you ever need to move into assisted or memory care or skilled nursing. It is very new. It's probably been built in the last six years. I only really dealt with the sales director person, and a couple of people, but mostly the sales director. She gave me a tour of the skilled nursing area. They were very nice. The room was a little bit bigger than the others, and I think they include a microwave. They have everything and are all-inclusive. I mean, they have skilled nursing, memory care, and pretty much have everything. It's very clean and very nice. The people that are in independent living can come down to the dining hall as well eat in their rooms. My mother was beyond independent living and at least initially potentially even needed skilled nursing. They were more expensive.
Provider Response
Jeff, thank you for taking the time to tour The Terraces of Boise and for your positive review. We do maintain a waiting list in our assisted living and memory care areas should this be of interest to you and your mother. Thank you again for your kind comments and for considering our community, and we wish you the best of luck in your search.
Patricia
I am a friend or relative of a current/past resident
My husband did rehab at The Terraces of Boise. My favorite thing is they had a chef, and the food was amazing. The care was wonderful. It was impeccable, though there were times that I had to question just because they did things differently; I didn't understand. We met a wonderful doctor who my husband still sees at the Wound Center. He is the wound doctor and that was part of why my husband was there. My husband was a little bit naughty, so they had to put an alarm on his bed. I can't blame them for a lot of what happened because he was naughty. He was not cooperating. It was a beautiful, clean place. It was nice. The food was pretty fancy, although he loved the desserts. The majority of the staff was great. They seemed very caring. Sometimes when my husband would push the button to get attention, like to go to the bathroom or something, they were a little slow, but they also had many other people to take care of. His room was beautiful. It was perfect. It had a recliner for him and the TV, and the restroom was easy for him to get to. It was nice. They had everything. They worked with him every day. They're small, but they still had everything. They would work one-on-one; it was not like a group therapy thing. I did not see a library, but they had a beautiful living room and they would set up puzzles. It was like "if you want to come kind of thing." It was a beautiful room with a huge fireplace, and everybody would gather around in their wheelchairs. They had lots of things if you wanted to do it. My husband would love to read, but he can't see and it makes him very frustrated. It's a beautiful place. They had a little snack bar, and if you want to snack during the day, they'll set them out. It was just nice. We saw some of our friends that were living there. They had bingo and they had all kinds of games and stuff, but sometimes my husband couldn't participate because he can't see very well. His physical therapist got him active in just about everything. They were great. They made him do things and it was great. However, a year and a month later, I got a bill for $70, and I called, and it is for medication. Why am I getting it a year and a month later? That did not sit well. He did not like all the things they made him do, but he had to because those were the doctor's orders. It was a great experience. There were times he was unhappy, but he needed to do the things that he didn't want to.
Jeanie
I am/was a resident of this facility
We are doing just fine at The Terraces of Boise. We are independent, and it's been fine coming here. We have only been here three days, so I really can't say much about the staff, but it's been good so far. I would recommend it. It's in a nice location, it seems clean, the staff is friendly, and the people are friendly. We are happy to be here. It has very good food. We have had dinner here twice because we just moved in, and we eat the meals in our apartment. They have lots of activities. They have an exercise room, various kinds of discussions, movies, and so forth. It's very clean and rather new. It's a good facility. Our room is lovely. Before we came in, they painted it. The floors are new, and it's very good. We just haven't been here long enough to be involved in activities. I'm just unpacking.
M.H.
We've chosen The Terraces of Boise, and my husband is moving in. It's a very nice facility, it's closer to me than the others we looked at, and I liked that. I liked the location, the number of rooms, and the facility. I felt that it would be more comparable to where he's living than other places. The staff is great. He has a 14x15 room with his own bath, they have one larger room, but that was occupied, and there were twenty rooms of the same size. I know they have some exercise classes, they will try to engage him, but he's gonna be hard to engage.
Provider Response
Thank you for taking the time to share your feedback. We appreciate your comments on our community, and your positive feedback about our team members. Please don't hesitate to reach out if we can be of assistance to help your husband acclimate to The Terraces of Boise. Jud Severns, Executive Director
BarbCA
I am/was a resident of this facility
My husband and I love living at the Terraces. It is the very best place to retire. We are originally from California, and Boise is the perfect city to retire in on the west coast. If you pick Boise, do yourself a favor and pick the Terraces as well. The staff, food, facilities, and friends we made are outstanding. I wish we would have moved sooner.
Provider Response
We're so glad you two joined us, Barb! Boise has so much to offer ? great restaurants, a variety of cultural, educational and entertainment opportunities, and of course, an unbeatable natural playground right in your backyard. At The Terraces, we do our best to make sure residents always have a difficult choice, do I go out, or do I take advantage of the fine dining, entertainment or other programs and services right on campus? I'm so pleased we've been the right fit for you, and I hope we continue to support your perfect retirement. Jud Severns, Executive Director, The Terraces of Boise
JerseyVisitor
I visited the Terraces of Boise because it was the top-rated retirement community in Boise. I am originally from New Jersey, so I am a skeptic at heart. I was won over as soon as I entered the facility. The staff is so warm and caring, the facilities are immaculate, the food was superb (I stopped to eat in the Bistro as soon as you walk through the entry after my tour), and the residents I had the pleasure to meet were the kind of people I'd like to share my retirement with. I can't wait to become a resident this fall. I cannot say enough wonderful things about the facility, the staff, the grounds, the amenities, the food, and the residents. Kudos to everyone at the Terraces of Boise!
Josh G
I am a friend or relative of a current/past resident
Let me start by saying I don't live at the Terraces but i visit a family member on a regular basis. This place is does not remind me of a retirement community, it is more like a resort. Whenever i walk in i am always always always greeted by the nicest front desk people. The whole place is quiet, clean, and the staff is very professional. The food on site is not like a cafeteria, its more like a restaurant (great quality) ; although its nice to visit family i really do look forward to eating there. Its just a real, nice place to be. I am not old enough to live there, but i hope to be able to live in a place like this when i am older.
Provider Response
Thank you Josh G for your compliments. One of our goals is to be a leading innovator in senior living. We are glad to hear we met and exceeded your expectations during your visits. Thank you for sharing your thoughts and we look forward to seeing you again soon.
Earl856278
I did tour The Terraces of Boise. I saw a very neat and well-cared for place. The grounds looked wonderful. One of their sales people showed us around, but I was not terribly impressed with her presentation.
Provider Response
We appreciate you taking the time to visit our community, and are glad that you found it to be wonderful. As for the presentation, we're sorry to hear that it may not have met your initial expectations but we'd love to make it up to you and have you back for another visit. We take pride in our customer experiences and would love to have you back again. Please feel free to reach out to me at any time, I'd love to sit down with you over coffee or lunch.
Sincerely,
Jud Severns, Executive Director
EC3
We toured The Terraces of Boise. It was very luxurious and well appointed with an elegant dining room. They were very cordial. It was quite a distance from the town, which was OK. It's a first-class operation. It was not completely open or available to see the other tier of care on our tour, which was a disappointment.
Client from the Bahamas
The Terraces was my first my choice. I looked at it as it was under construction. They say it's going to be open August 15th. It cost me $250 to take an option to wait for my apartment. Waiting for my apartment when they're building up, I can ask them for the options within building up a kitchen, millwork, and paint. I've sent my money in for that option, but I haven't been approved yet.
Explore Nearby Care
Expand your provider search by geography and care type.
Services and Amenities of The Terraces of Boise in Boise, Idaho
Costs
Fee Structure Extra: month all-inclusive, no additional fees
Room and housing options
Companion Suites: We do not offer companion suites
About The Terraces of Boise in Boise, Idaho
As part of our Health Services at The Terraces of Boise, our Assisted Living, Memory Care, Skilled Nursing and Rehabilitation bring new levels of gracious hospitality and expert care to the Treasure Valley. All our levels of living are available on-site and designed to meet specific needs of each resident we serve.
Help seniors by writing a review

If you have firsthand experience with a community or home care agency, share your review to help others searching for senior living and care.
Request Pricing Information
By clicking "Get Costs", I am providing express written consent to receive calls including automated/pre-recorded calls and automated texts for which I may incur a cost, as well as emails from Caring and its partners. I understand I am not obligated to provide this consent to utilize Caring's service(s). I acknowledge I was able to review the Agreement to be Contacted, Terms of Use, and Privacy Policy. This site is protected by reCAPTCHA and the Google Privacy Policy and Terms of Service apply.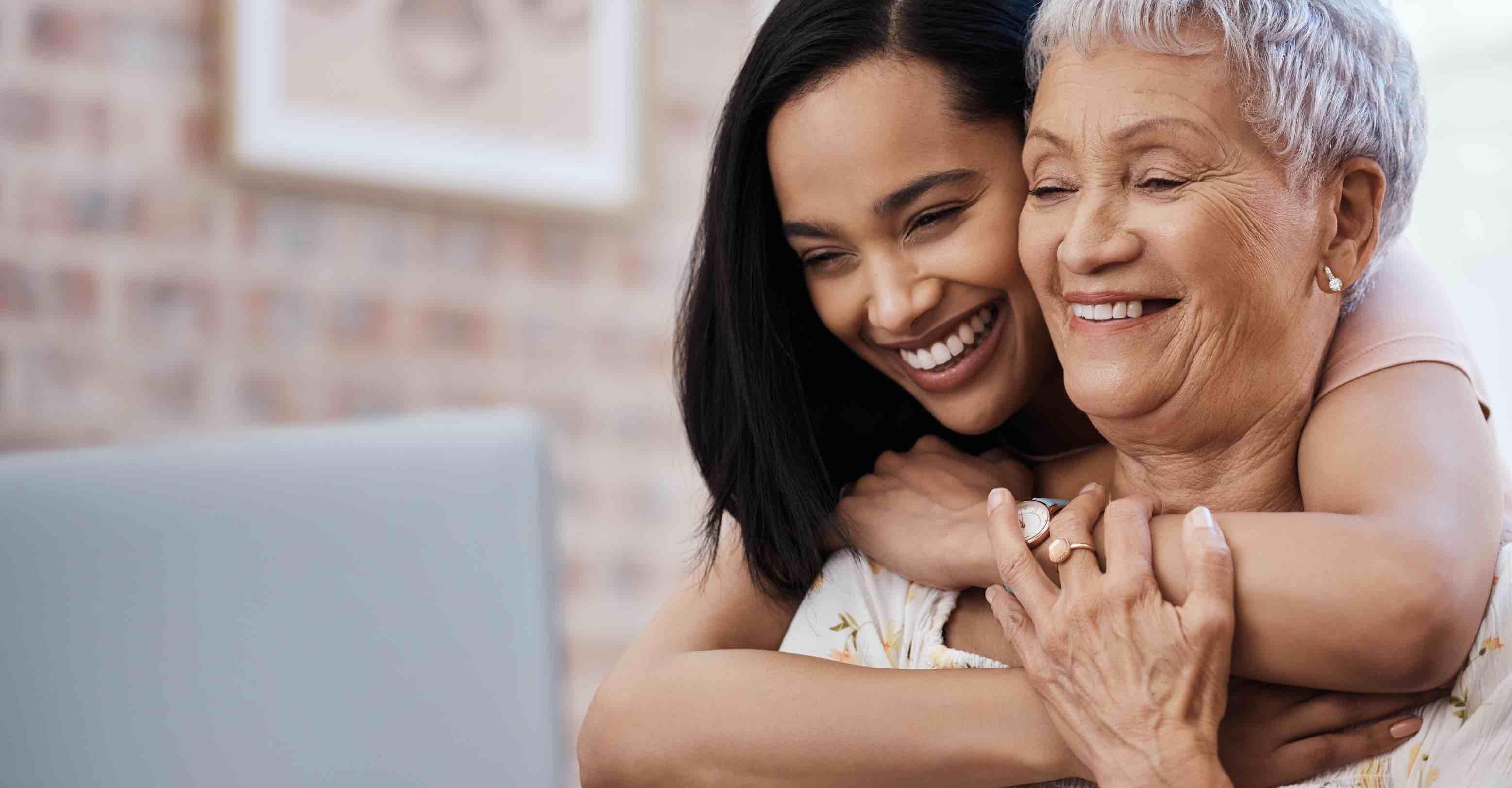 Compare costs, photos & reviews of senior living and care options near you.
Questions?
Call to speak to one of Caring's Family Advisors, or submit a request for more information here.
Didn't find what you were looking for?
Caring's Family Advisors can help answer your questions, schedule tours, and more.