NorthSpring Senior Living
Offers Assisted Living
4 North Spring Street, Claxton, GA 30417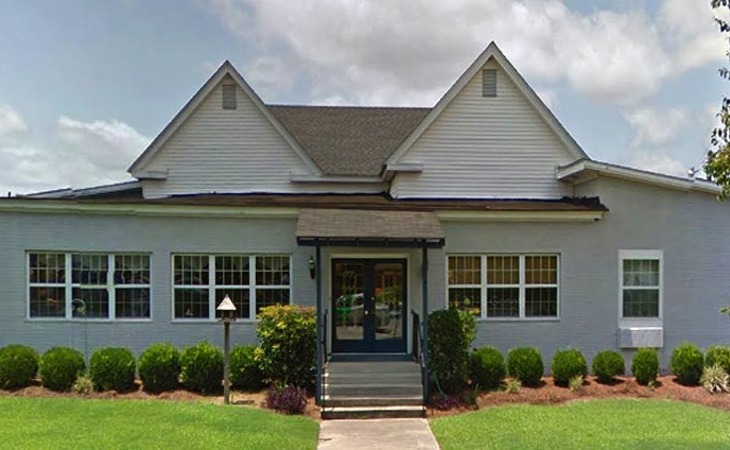 ---
Questions about NorthSpring Senior Living
Describe the overall population of assisted living residents at NorthSpring Senior Living. What is their average age? What are their favorite things to do?
Currently, our resident population averages 88. Our favorite activities include monthly dining out excursions and rides to Dairy Queen for ice cream!
What programs or activities does NorthSpring Senior Living offer to enrich residents' well-being?
We offer a daily exercise program, which includes chair exercises and hall walkers after lunchtime. Music is the universal language and we enjoy listening to many genres of music! Physical activities such as corn hole, noodle ball and ski ball keep us active and help maintain coordination. Fun crafts to decorate the facility for each season are incorporated and residents enjoy being creative. Of course, food is our favorite and we have themed socials every Friday and special socials for holidays.
What places are near NorthSpring Senior Living or within walking distance for assisted living residents to enjoy?
Our residents enjoy walking to church across the street for worship and activities and we also love walking to ACE Hardware to choose flowers for the season.
What transportation services does NorthSpring Senior Living offer to assisted living residents?
Our van is available for local physician appointments as well as activities.
What makes the chef or dining program at NorthSpring Senior Living exceptional? What kind of menu can assisted living residents expect?
Our food is exceptional because we prepare meals using fresh ingredients, especially seasonal fruits and vegetables. Our residents are instrumental in meal planning when menus change. Of course they love special occasions and pizza nights!
What safety features or security measures does NorthSpring Senior Living offer to assisted living residents?
We have emergency pendants for each resident as well as doors alarms after hours. Handrails are throughout the hallways and all resident bathrooms have grab bars for assistance.
How does NorthSpring Senior Living keep residents' families informed about their loved ones?
The Director assesses residents every six months and discusses changes in condition with families. Any incident is reported to families immediately.
What is the care staff-to-resident ratio at NorthSpring Senior Living during daytime and nighttime hours?
There is one staff member to every eleven residents during waking hours and one staff member to twenty three residents during sleeping hours.
What ongoing senior care training does the staff receive?
Staff members attend monthly inservices to learn new techniques or receive refresher courses on a variety of topics pertaining to the care of seniors.
What safety features or security measures does NorthSpring Senior Living provide to protect residents who wander?
NorthSpring has alarms on doors but is not a memory care facility and cannot accommodate wanderers.
---
Services and Amenities of NorthSpring Senior Living
Costs
All Inclusive Rent
Entry Fee
Assisted Living Starting At:

$2350/month
General
Resident Capacity:

24

Minimum Age:

55

Pets:

Small Pets Allowed.
Licenses
State Licenses:

Lic 054-03-005-1
Get Costs
---
About NorthSpring Senior Living
NorthSpring Senior Living is a locally owned assisted living community with 24 residents. NorthSring Senior Living in a beautiful quiet neighborhood.
NorthSpring aim to provide the highest quality of care to all residents at all times by making them feel safe, secure and cared for by our team.
We recognize and uphold the resident's bill of rights. We respect the dignity and unique worth of each resident.
We maintain and promote quality of life by ensuring that opportunities are available, accessible and developed in order that every individual resident is assisted and motivated for growth in all dimensions of life being physical, psychological, and social.
What Makes Us Special
NorthSpring Senior Living aims to provide an environment that promotes a sense of well being and we strive to make an outstanding difference in the lives of our residents and their loved ones.
Get Costs
---
Map of NorthSpring Senior Living
---
Senior Living Communities near Evans County, GA
Senior Living Communities near Claxton, GA
Other Senior Care in Claxton, GA