Elms Haven Care and Rehabilitation Center
Offers Nursing Homes
12080 BELLAIRE WAY, Thornton, CO 80241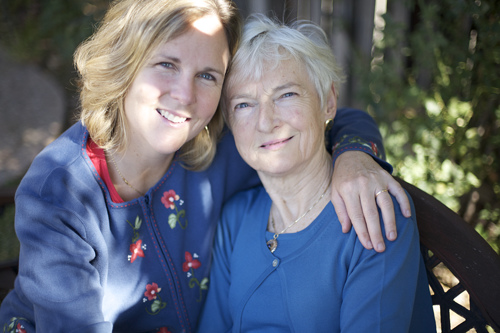 ---
Reviews of Elms Haven Care and Rehabilitation Center
Nursing Home Reviews for Elms Haven Care and Rehabilitation Center
April 18, 2019
I am a friend or relative of a current/past resident
April 21, 2018
I am a friend or relative of a current/past resident
This place is horrible! They are definitely a "for profit" organization that fails to take accountabilty. It takes forever to get any resolution to your issues that you may raise. Take your loved ones elsewhere it will save you so much grief and aggravation! Over time I have voiced my concerns over the possibility of the presence of mold, inadequate cooling mechanisms during the summer time, missing clothes, replacement of dentures and eyelglasses and failure to adhere to their own recommendations.
April 05, 2017
I am a friend or relative of a current/past resident
I give elms haven an excellent rating just because entire staff has been so friendly.
July 29, 2016
I am a friend or relative of a resident
My sister moved to Elms Haven Center. Their food is not good. Their cable TV only has 24 channels. The staff is very nice, but the nursing staff is much nicer. The admissions director was wonderful. They did things so fast. The social worker is excellent as well. Her room is very nice and bigger than the other place she had been. The windows have blinds that she can adjust, and she has her own bathroom, toilet, and sink.
December 01, 2015
I am a friend or relative of resident
My mother was in Elms haven for a week. I found the staff to be great people but they are over worked. I think most was working 6/ 16 hours days. With the shortness of staff they can not properly take care of anyone. My mother feel out of bed, they assumed me she was ok. For us later to find out she had tore the ligaments in her neck. The left her in the dining room alone and unattended. She was to weak to move her wheel chair and had to ask another inmate in help her get help. Her care was over all bad, We had to pay privately and they took 1 month in advance, but don't refund money as they say they will. It you care for any family member don't leave them there!!!!
December 17, 2014
I visited this facility
A friend of mine was at Elms Haven Care a couple of years ago. The staff was good. This was a locked down area. They had several dining rooms, and they looked spacious. They get them to play games, and they had music for them too. It must be good because there were lots of people there.
October 07, 2014
I am a friend or relative of resident
i would never recommend this place. my relative was in this place for too long as far as I am concerned. he has alzhiemers and the staff did not like him at all although they pretended they did every time i was around. i did not see them to be a caring or friendly staff with the patients in the secured unit. they do not keep their patients clean or change their pull ups on a daily basis or when needed. i found mice in the closet and in the drawers and mice droppimgs under beds and dressers. not a clean place or a nice place
July 08, 2014
I am/was a resident of this facility
I was a resident at elms for a few months following a fall with a hip fracture. The staff are wonderful as well as the therapists- I think its a shame only unhappy people go to these sites and vent. It's a wonderful place, and I would go back again if I needed to. I have recommended the rehab area to many, in need and I have always been told what a fantastic experience They had. This is a plce that cares for someone as a whole person....too bad only the angry leave reviews!
June 09, 2014
I am a friend or relative of resident
Do not put a loved one in this facility. The worst I have ever seem. My grandma was only there for 4 days and got bed sore. You ring the button and they come 35 minutes later worst service ever.
September 19, 2013
I am a friend or relative of a resident
There were a lot of places that have dementia units in our area, but Elms Haven is the only one willing to take my dad, who is experiencing some violent aggression. They assured me that they could handle my dad and had hoped within six months that he might not even need to be on a secured unit. However, that's not coming into being. The first outburst that my dad had with them, they sent him to a behavioral place. The behavioral place in turn didn't have any problems with my dad, so they told Elms Haven that they need to implement their behavior plan so that they wont' have any problem with him. This is something they could improve on. When they said that they could accommodate a person's need, then they need to be able to do that, not just shipping them out to another facility. I placed my dad there the beginning of August but he has spent more time being out than being inside this facility. However, from what I've seen, the staff there seems very caring and very interactive. I felt that they are friendly and provided for my dad what he needs. I think that they're very well staffed and for the non-complicated dementia patients, I think they're great.
September 06, 2013
I am a friend or relative of resident
My wife was a resident for about three weeks and it was a real eye opener. The nursing staff was capable but very shorthanded so many of her needs were not handled in a timely fashion. When my wife decided she was well enough to go home they balked at releasing her and I had to step in and ask on what legal grounds they were holding her there. They backed off at that time. Their social service director was to facilitate her release and said home care and medications would be ready the day of her release. They were not, leaving us in a panic. He was totally incompetent and did not follow through to see that everything was properly taken care of. In all I could not recommend that ffacility to anyone.
April 30, 2013
I am a friend or relative of a resident
Elms Haven has been going downhill. Food has gotten worse and it smells more in the last several years. Some of the staff is really good, some of them are bad, which I expect from anywhere. My parents has been in and out of that facility because it's closer to their house. But it's not a great experience as far as we're concerned. It's not somewhere that they would want to stay long-term.
October 30, 2012
I am a friend or relative of a resident
My great grandmother lived out her final years here, and they were pleasant. She was always going out for trips, there was nearly always something to do. After her passing, I volunteered here for quite a long time. It confirmed for me something that I already knew: the staff was always very courteous, caring and honest. Regardless of circumstance, I always have good memories of this place.
January 27, 2012
I am a friend or relative of a resident
My mom who has declining Vascular Dementia became a resident of this facility after a fall at her assisted living facility and ended up in the hospital. This was supposed to be a rehabilitation not a long term stay. The purpose was to let her gain her strength through physical therapy and return to her assisted living facility. She was put in a room with a roommate which seemed like a great idea. She would have some company when her family members were at work and couldn't always be there. The roommate turned out to be a terror in a wheelchair. Aggressive and going through my mothers drawers and destroying everything. My mother was terrified and finally after numerous occasions we finally got her moved to a safer room with a more mentally stable roommate. Every thing seemed fine and was progressing nicely. However, things quickly began to degrade quickly. When my mother started her journey here she walked into the facility but once in the facility was never allowed to walk again. She was forced to sit in a wheelchair for their convenience with an alarm on so she could not longer get up and go to the bathroom. The nursing staff had some great nurses but not all of them were there to help. I honestly figured the wheelchair was there for her safety and to prevent falls. It was only for a way to contain residents because they are so short staffed here.I arrived one afternoon to hear my mom and her roommate screaming for help. My mother is shoved into the bathroom with her wheelchair. She is sitting on the toilet. The bathroom was so small she could not maneuver getting up and getting the wheelchair out and was afraid she was going to be reprimanded if she tried it her own. The nurse call lights were on up and down the halls and one poor staff member was trying to help each one on her own. All other staff members were found laughing it up in the kitchen showing off a new dog one of the staff had just got and brought in to show her co-workers. I helped my mother and noticed a full 15 minutes went by with no other help from any other staff for other patients. One patient was screaming at the end of the hall along with other residents call lights lit up all down the hall. I finally had to find more staff members in their little party and they were not happy. They ignored all that was going on and did not seem to care. I felt so sorry for the one staff member who was trying her hardest to keep up with it all-not to mention the poor residents who needed help. My mothers care continued to go downhill - she lost the ability to walk after 2 months in this place. I finally arranged to get her out seeing it was such a detriment to her health. It was all arranged and I went to pick her up and was told she could not be released. This went on for two weeks - finally, not sure why this was going on after more than patient. I was told to go to the head staff office. I went and was trying to ask her what else we needed to get done so my mom could go back to her assisted living and this woman would not talk nor answer questions, etc. She just kept saying she was busy and didn't have time.I finally got the director of the nursing home and she kept telling me they have to okay the release and hadn't done so even though this had been going on for 2 weeks with them telling me she was released to come get her. Finally, after another week of some bizarre red tape I got my mom out of that prison. She now needed a wheelchair and we had to get her transferred to another facility. Eventually, she learned how to walk again after about 2 weeks. I think this place needs a serious overhaul or shut down. I can't believe how neglectful some of the staff is to the patients. I wish I would have gotten the name of the good staff member. She deserves a medal for doing everyone's job. My mother has since relocated to a wonderful facility and we have never had stuff like this happen again to her. I wish I would have went in with a video camera and released it to the news. It was a horrible experience. Do Not put your loved one in here.
March 20, 2011
Not a good experience
My father was in Elms Haven for a approximately 2 weeks. He was a high risk for falling, He fell 3 times in the two weeks that he was there. The first time, they didn't put the rails up on the bed and he fell out of the bed at night. While he was there he got a virus which included diarrhea. At one point, he pushed the button to call them to help him to the bathroom. They knew he had diarrhea, and still it took too long and he ended up making a mess in his pants. On the 3rd time, my sister was actually there visiting. He needed to use the restroom and my sister pushed the button to call the staff. While they waited for help, she helped him to the bathroom and he was taken care of. They staff took 35 minutes to finally get to his room! Having diarrhea or even if you are elderly, 35 minutes is just too long to wait to go!!!! They have changed their ownership since my mom was there a year and a half ago. I would no longer recommend anyone go to this facility! It also smells, which is something that I had never noticed before. Too bad, because the staff are really nice people, they just don't move fast enough. Maybe because they need mmore help.
See all Nursing Home reviews (15)
See fewer reviews
---
Services and Amenities of Elms Haven Care and Rehabilitation Center
Medicare
Health:
Overall:
Quality:
Staff:
Medicare Provider Number: 065238
Ownership Type:

For Profit Corporation

Date Certified:

07/01/2019
---
About Elms Haven Care and Rehabilitation Center
Elms Haven Care and Rehabilitation Center is a senior living provider in Thornton, Colorado that offers residents Nursing Homes. Contact Elms Haven Care and Rehabilitation Center for more details on services and rates.
---
Map of Elms Haven Care and Rehabilitation Center
---
Senior Living Communities near Adams County, CO
Senior Living Communities near Thornton, CO
Other Senior Care in Thornton, CO