2015 25th St SE, Salem, OR 97302
Offers Home Care
Photos of Home Instead - Salem, OR
Request Pricing
By clicking "Get Costs", I am providing express written consent to receive calls including automated/pre-recorded calls and automated texts for which I may incur a cost, as well as emails from Caring and its partners. I understand I am not obligated to provide this consent to utilize Caring's service(s). I acknowledge I was able to review the Agreement to be Contacted, Terms of Use, and Privacy Policy. This site is protected by reCAPTCHA and the Google Privacy Policy and Terms of Service apply.
Reviews of Home Instead - Salem, OR in Salem, Oregon
2020, 2021, 2022
View More
Karma2
Unless you are a private pay ... or can afford $20.00 - $40.00 per hour...don't bother...
Ken1948
I am a current client of this provider
For me it's the people. From those in the office to the care givers in the field, this is such a wonderfully warm and caring group of people. They give me confidence knowing that my mom is in their care. Also, very accommodating and flexible to changing circumstances.
Lou & Sharon
I am a current client of this provider
We have found that our caregiver, Lunila, is a life saver. She really knows what to do. Thank you so much for sending her to us. We went through a few before and she is the best!
Family23
I am a past client of this provider
We received great care from every individual who helped us in this process. I greatly appreciate this level of care. I recommend Home Instead Senior Care.
Debby
Each of the caregivers that came into my parents home were very invested in the mental and physical well-being of their clients. Though we transitioned through several different caregivers as my parents needs changed and their services were adjusted, it was most helpful to be able to spend some time with the caregiver to provide orientation to the home and the elders' needs. Each caregiver was very professional and willing to provide whatever support and services were needed.
Sharon
I am a current client of this provider
Every one we have come in contact with is so friendly and helpful. Our caregiver, Nick, is absolutely wonderful. He takes specially good care of my husband. We are really extremely happy with their services. All the people in the office are great! They are taking care of my husband! We love them. Can't say enough good things about them.
John
I am a current client of this provider
Everyone is professional, efficient, and congenial. Especially, enjoyed working with Renee. Pam K. was also appreciated.
Lecoleman
I am a past client of this provider
I couldn't be more appreciative of all the care givers attention that they gave my parents during a very difficult time. My parents aren't the easiest to care for and everyone at this company was so patient. Even when we needed care on short notice they were so willing to accommodate.
HeathS
I am a past client of this provider
When my Mom came home from the hospital and was put on Hospice care, our family scrambled to find caregiver coverage. From the very start, Home Instead was excellent. From the office staff, scheduling, finance, and certainly the caregivers. There were several good caregivers. There were a few that we found exceptional, that i would like to mention. Jennifer, Luba, and Jamie were awesome! Not only did they take great care of my Mom, but they helped my family feel comfortable when we weren't there. As i said, there were others that were really good also. I would highly recommend them to families that are in need of this care. Thank you Home Instead!
lcaxt
I am a current client of this provider
My mother-in-law's caregivers are wonderful. They take good, loving care of her. They take care of the tasks she can no longer do, and they are patient with her as her memory slips more and more. Home Instead is very professional, and they respond quickly when I have a question or need to pass along a message to the caregivers. Adding the nursing service has been a big help - now caregivers can administer the meds that she kept forgetting to take. I would HIGHLY recommend Home Instead, and have done so numerous times.
aheppner
I am a current client of this provider
Every caregiver we've had in our home has been amazing. They complete tasks, but more-so, they really care and my loved one looks forward to their visit in a way I never expected. Thank you for making a tough time in our lives more enjoyable.
Myra
I am a current client of this provider
Absolutely love all the people at Home Instead. I trust everyone with my dog, house, husband, and everything else. I have no worries when I leave my house.
Konnie
I am a past client of this provider
To whom it may concern. Words cannot express the care and amazing effort they did for our family. They make sure all of our needs were met. 24/7 care isn't easy task, but they came through.
Shirley C.
I am a current client of this provider
Outstanding service. Very understanding.
john-mark
I am a current client of this provider
All of the caregivers provided by Home Instead have been ghentle souls. Susie sees them as friends and delights in having "friends" around on caregiving days. And, if I am in need of a bit of help with morning chores, they are always glad to pitch in.
yahoobuckeroo
Gale and Misty were angels, as far as we are concerned. Can't thank them enough. You are very fortunate to have such wonderful, caregiving employees!!!
Arthur B
I am a current client of this provider
A professionally run agency. I have had competent, pleasant and multi-talented caregivers who are also realiable. Thank you. Only negative - not always advised if change to regular caregiver and sometimes "change" has been disappointing (but soon corrected).
Gilbert & Elizabeth PurdyTIODT
I am a current client of this provider
We love Home Instead!
Bill Stewart
I am a current client of this provider
Very satisfied with your agency especially Chelsea, Elaine's morning caregiver.
Annamae D. Layton
I am a past client of this provider
Your courage and caring was absolutely excellent and everyone involved were so very caring and compassionate in taking care of Joe. Thank you all so very much.
Neekers313
I am a past client of this provider
While we were very confident in the care that was provided by our care giver, the office staff is difficult to work with. While I didn't call often, when I did, they didn't always answer the phone or the person I needed to talk to wasn't available - they'd take a message and I'd never hear back. This happened way too often. We have since discontinued our services with them and it has been 6 weeks and we haven't received our deposit back. I have called several times and they continue to say that they'll "get to it this week". I would not go through them again for care for a loved one, even though we loved our care giver.
Provider Response
We are so sorry that your experience with our office staff was not a favorable one. We have taken your comments to heart and are working on making our communication more effective and efficient. Our sincere apologies regarding your deposit – that was entirely our fault, and we have taken steps to make sure it doesn't happen to another client. --Home Instead Senior Care
Terry Burke Eiserling
I am a current client of this provider
Darlene V. is my mom's care provider - she's top notch! She's an independent starter, knows what she is doing and certainly cares for my parents. Darlene is a good fill-in for me since I am 1,000+ miles away. Services, compassion and quality of care is top notch!
L Stines
I am a current client of this provider
From the first phone call to our current situation with round the clock caregivers, we are continuously amazed at the gem we have found in Salem's Home Instead. The owners, scheduler's and caregivers are wonderful! Accessible & caring - they have completely dismissed any and all apprehensions we had when we started this journey. Our dad lives in Salem and we four kids are spread out all over the country. Salem's Home Instead Senior Care would rate even higher if more stars were available. Thank you to the whole team. L Stines & Family
Lou Siegmund
I am a past client of this provider
We had 24-hour care for my mother for seven days plus three 12-hour days after she was released from the hospital. All of the ladies that came were on time, neat, pleasant, and caring. Bobbi did a great job in setting this up in 1 1/2 days. I would definitely call them again. My mother enjoyed visiting with the caregivers.
David Kennell
I am a current client of this provider
Dad really liked Vera and Darlene. I was with dad this last 4 days and everyone I met was very nice and caring. Thank you!
Wilbur Wood
I am a current client of this provider
Jennifer and Beth are amazing. This has been such a great help to my father. Thank you
caregivingdaughter
Working with Home Instead (Salem, OR) has been an incredibly wonderful experience. The owners are very in tune with the services that are both needed for you and your loved one, as well as what they can help provide. In fact, they guided us well when we began. When we weren't sure what was needed (mom was already in an assisted living facility), they were able to guide us in how they could help care for her and add to her participation in life. The owners and staff make certain that the caregivers are well-trained and educated as to how they can communicate, work with and truly assist the client. And better yet, when they don't know, caregivers and/or staff ask questions to insure that you're getting the assistance you need! We found their work to be superb on behalf of our mother and she found it comforting for them to be there with her to assist her with her daily routines such as toileting, getting up for the day, getting dressed and down to meals in a timely manner, and much, much more. They didn't just "assist" her, they made her feel like she mattered; something she had been missing for awhile. They encouraged her to read books, work puzzles, get involved in activities at the ALF -- and keep her informed of whatever was happening around her. The caregivers are focused on making sure the client is engaged and participating in life, rather than just watching life go by. I can't say enough about the level of care, encouragement, and integrity of this company. If you're going to need help (and you probably will), look no further! Home Instead is EXACTLY where you want to go for that information and assistance. In your research, I would recommend beginning with Home Instead; it will save you from having to interview further!
Lynn12
I am a past client of this provider
We chose Home Instead in Salem, OR because we heard about it from a friend who's a doctor. He used it for his father. I also called and emailed some of the facilities around Salem and I mentioned about getting Home Instead and they said they're wonderful. They're very nice and very professional. What we wanted was somebody who comes in to cook because I was mostly concerned about her eating the right food instead of going to restaurants all the time. They have all different kinds of care that they could do but were not trained to do something medical.
Services and Amenities of Home Instead - Salem, OR in Salem, Oregon
Agency Type
Agency Extra: Each Home Instead franchise office is independently owned and operated.
Range of services
Range Of Services Extra: hospice support, Alzheimer's and other dementias care, chronic conditions
Types of care
Doctor Visit Companionship
About Home Instead - Salem, OR in Salem, Oregon
Founded more than 25 years ago in Omaha, Nebraska, Home Instead provides individualized, compassionate care to aging adults with the goal of helping them live independently for as long as possible. The company has more than 1,200 locations worldwide and employs more than 100,000 Care Professionals. Its team is trained to provide attentive, professional care, including companionship, personal care, medication reminders, transportation, meal prep, and housekeeping assistance.
Home Instead Care Pros who specialize in dementia care for seniors living with conditions such as Alzheimer's or Parkinson's disease. When a client's condition begins to decline, Home Instead Care Pros can offer compassionate end-of-life support. Families working with Home Instead are consistently happy with this agency's service. Many agree that the Care Pros provide pleasant, responsive care and go the extra mile to ensure that Clients feel safe, secure, and independent.
What You Need to Know About Home Instead
Founded in 1994 in Omaha, Nebraska
More than 1,000 locations in over 10 countries around the world
Offers in-home personal care, nursing care, dementia care and companionship for seniors
Home Instead is known for its kind, well-trained Care Pros and individualized care plans
Provides a la carte services including meal preparation and transportation who seniors who don't require comprehensive in-home support
Uses technology to keep clients connected with Care Pros and loved ones and to promote in-home safety
What Home Care Services Does Home Instead Provide?
Personal Care Services
With a dedication to preserving the dignity and independence of clients, Home Instead's Care Pros provide personal care services that include:
Help with mobility, including standing, grooming, walking, and getting in and out of bed
Medication reminders
Assistance with activities of daily living (ADLs), including bathing, dressing, and toileting
Grocery shopping and assistance with other errands
Light to moderate housekeeping assistance, including laundry
Transportation to and from appointments or visits with loved ones
Regular companionship
Personalized care plans are provided for every client. These plans include detailed information about the client's condition and needs, as well as an outline of the services that are to be provided to the client. In some cases, personal care services may be combined with other services, including dementia or nursing care, depending on the clients' health.
Alzheimer's and Dementia Care
Home Instead employs experienced, trained Care Pros who are able to provide person- focused dementia care for seniors who are living with Alzheimer's disease, Parkinson's disease, or other forms of dementia. These Care Pros offer personal care services, along with the following:
Assistance in establishing a stable daily routine
Meal preparation
Positive reinforcement
Assistance with social skills
Transportation to and from appointments, errands, and visits with loved ones
Care Pros in this role take time to understand clients' life histories and to focus on the person they were before dementia. Just as with the company's personal care services, each dementia care client undergoes a comprehensive assessment and is assigned a care plan. This plan is reviewed regularly and adjusted to meet changing needs.
Hospice Support
When a senior is nearing the end of their life, hospice support can be there to ensure the comfort of them and their family members. Hospice support Care Pros can help with hygiene, medication administration, and basic housekeeping for seniors, as well as provide nutritious meals and supportive care for family members, enabling loved ones to spend as much time with seniors as possible as they approach their final days or hours.
Meal Prep & Home Helper
Home Instead offers basic housekeeping and meal preparation services for seniors who require a little extra help around the house. The company's Meal Prep & Home Helper service can include assistance with tasks such as laundry, dusting, and vacuuming, as well as the preparation of nutritious meals that meet any dietary requirements set forth by clients' healthcare providers.
Transportation
Home Instead provides safe transportation to and from clients' destinations. Aging adults may use this service when they need help running errands such as grocery shopping or picking up a prescription, or when they'd simply like to spend the day shopping or visiting with friends. Transportation services from Home Instead can be arranged at predetermined drop-off and pick-up times, or Care Pros can accompany aging adults on errands and provide assistance and care throughout.
Companionship
Many aging adults face isolation and loneliness. This is especially true for those who've lost a spouse or who don't have family close by. Home Instead Care Pros strive to build meaningful connections with clients. Companions visit seniors regularly on a schedule that works best for the client. These visits offer seniors a time to enjoy meaningful conversation while engaging in a game of cards, a puzzle, time outdoors, or other activities.
What People Are Saying About Home Instead
Clients and family members often speak highly of this agency's dementia Care Pros and the attentive, compassionate care they provide to seniors. One family member provided a five- star review of the company, saying, "They have all been kind, caring, and attentive to my mom's ever-changing needs that go along with her dementia. They have been with us and for us every step of the way. I would recommend them to anyone." Other clients point to the meaningful relationships they've formed with Care Pros. One client said, "The lady who comes and helps me is wonderful. We get along really well and she is really nice. we also have a lot of fun together," while another client's family member provided a raving review of Home Instead, saying, "It was wonderful dealing with the staff. Charlene was extremely helpful and very accommodating to our needs and schedule. She worked very long and hard to make sure that everything was in order and everything would run very smoothly. She is still in contact with us and helping us in any way she can."
How Much Does Home Instead Charge for Home Care?
Home care costs vary based on several factors, including the type of services required, how often one needs assistance, and the timing of the services (i.e., overnight vs. daytime care). Where you live also has a significant impact on the cost of home care, as national chains scale their local prices to the cost of living in a given area. When planning for home care costs, keep in mind that the national average cost is about $26 per hour, though prices in your location may be higher or lower. You can contact a Family Advisor to learn more about home care costs and payment options in your area.
Who Should Consider Home Instead?
Home Instead's Care Pros are dedicated to preserving the dignity and independence of aging adults who need help managing daily tasks. This company is an excellent care option for those in need of services such as:
Personal care:
Seniors who need help with ADLs, including medication management, grooming, and mobility, can benefit from the help of Home Instead's Care Pros.
Dementia care:
Home Instead Care Pros can provide specialized care for seniors who are living with Alzheimer's disease or other forms of dementia. Care Pros have been specially trained to provide personal care and enhanced services that increase the quality of life for these seniors.
Companionship:
Care Pros are dedicated to helping seniors fend off loneliness by building meaningful, fun relationships through their companionship services.
Hospice care:
When seniors are nearing the end of their life, Home Instead's Care Pros can provide support to ensure the comfort of seniors and their family members.
How to Get Started with Home Instead
Contact a Family Advisor for more information about Home Instead's offerings in your area and to connect with a local home care provider. Our knowledgeable Family Advisors can provide one-on-one guidance to help you find the best home care service for your needs and budget, all at no cost to you. No matter where you are in the process of choosing a home care provider, a Family Advisor can help.
Help seniors by writing a review

If you have firsthand experience with a community or home care agency, share your review to help others searching for senior living and care.
Request Pricing Information
By clicking "Get Costs", I am providing express written consent to receive calls including automated/pre-recorded calls and automated texts for which I may incur a cost, as well as emails from Caring and its partners. I understand I am not obligated to provide this consent to utilize Caring's service(s). I acknowledge I was able to review the Agreement to be Contacted, Terms of Use, and Privacy Policy. This site is protected by reCAPTCHA and the Google Privacy Policy and Terms of Service apply.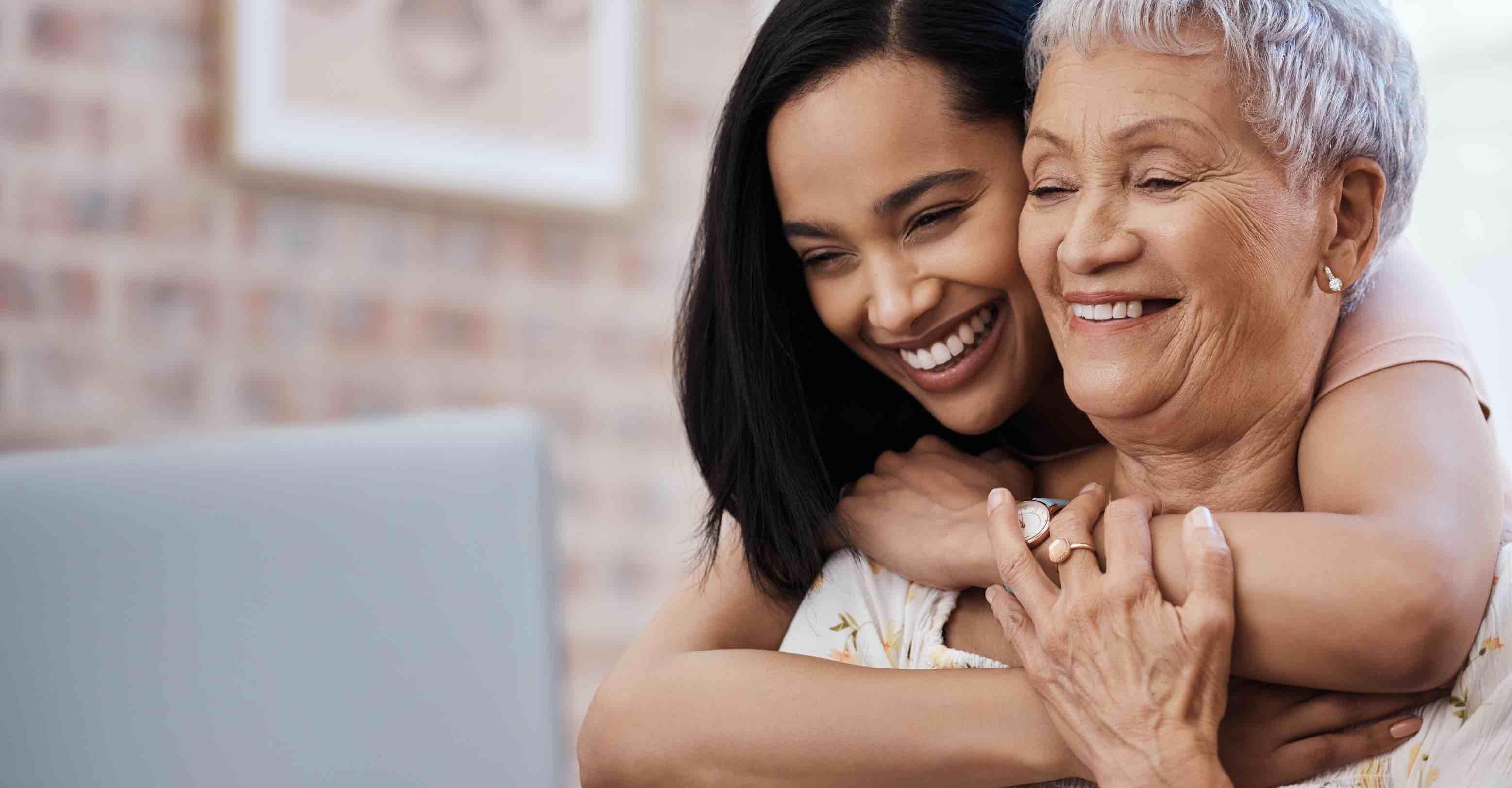 Compare costs, photos & reviews of senior living and care options near you.
Questions?
Call to speak to one of Caring's Family Advisors, or submit a request for more information here.
Didn't find what you were looking for?
Caring's Family Advisors can help answer your questions, schedule tours, and more.