VITAS Healthcare Cincinnati, OH
Offers Hospice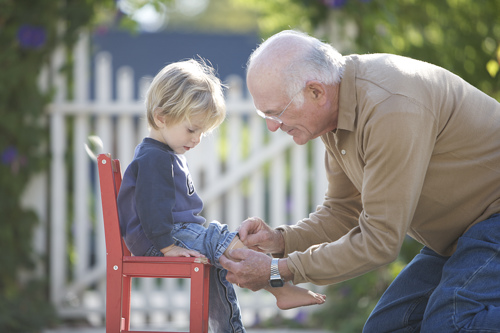 Reviews of VITAS Healthcare
Hospice Reviews for VITAS Healthcare
November 28, 2020
I am a past client of this provider
A different nurse every visit. Wrong medicine. Unhappy workers.
October 04, 2020
I am a past client of this provider
We chose to have Vitas hospice in order for my mom to stay at home, while she was unfortunately losing her long battle with cancer. The actual Vitas staff and nurses were phenomenal, every single one of them. Two stuck out in my head as being over the top nurses and those nurses were Nikki and Elizabeth. Father Yanka, also helped our family and went well above and beyond expectations. Your staff helped make a terrible situation, a lot less terrible. My only complaint is on the contract nurses that replaced the Vitas nurses when they were needed. The contract nurses in no way, shape, or form compared to the expertise and assistance the Vitas nurses provided. I would suggest only hiring and providing Vitas nurses. Thank you again for allowing my mom to stay at home and be comfortable with her family, instead of at a hospital where we may not have been able to see her.
August 15, 2017
I am a past client of this provider
As a wife and caregiver, VITAS presented themselves as providers who would take care of everything, remove the burden from me, and allow us to focus on each other for my husband's remaining days. Looking back, I realize we were sold a bill of goods and most of what was promised was not delivered. Instead, I cared for him just as I always had, and VITAS received payment for my inconvenience. Until you need hospice, you're not aware you have a choice of care. Fortunately, we transferred to a hospice that provided quality care for a brief time before he died. I found out way too late the level of care one should expect to receive from hospice and why hospice is considered a blessing and lifeline. One of the VITAS Values is: Patients and families come first. While we were under their care, that most certainly was not the case.
November 20, 2014
I am a past client of this provider
Our family was so grateful to have the hospice services of Vitas. Each and every staff member who worked with my mother-in law went above & beyond in giving her care. The services of the Home Health Aides, Nurses, Social Worker & Chaplain were so helpful. During my mother in-laws last days, the continuous care staff was always available on-site to keep her comfortable and helped to prepare the family for her passing. The family was so blessed to have Vitas in their life at this time. Many families are not aware they do have a choice when choosing a hospice provider. We made an excellent choice in choosing Vitas.
Provider Response
Dear Terri23, On behalf of VITAS and the team that provided care to your mother-in-law, thank you very much for the opportunity of allowing us to assist you and your family. We also appreciate your kind words. Testimonials like yours help others learn about the importance of hospice care, as well as the compassionate, quality care VITAS provides to all the patients and families it cares for. If you have any comments or questions, please reach out to me at 513-742-7400 or email Tammy.Moran@vitas.com. Sincerely, Tammy Moran General Manager
April 26, 2013
Other
Vitas cared for my mother in law and made her last months on earth easier. We appreciate them immensely
See all Hospice reviews (5)
See fewer reviews
Get Costs
---
About VITAS Healthcare
VITAS Healthcare&reg, the nation's leading hospice provider, delivers comprehensive care for patients facing life-limiting illness. Services include Intensive Comfort CareSM for acute symptom management; after-hours Telecare with immediate access to clinicians; specialized offerings for veterans and AL/LTC residents; educational in-services, grief/loss programs; outcome measurements and more. For more information, please visit us at VITAS.com or call 800.93.VITAS.

We have been working in Cincinnati for over 20 years, great tenured and caring staff, volunteer manager has over 20 years of experience, fully staffed to support any patients needs.
Services
On-going bereavement support groups
Accreditations
Ohio Department of Health
Get Costs
---
Services and Amenities of VITAS Healthcare
Medicare
Medicare Provider Number: 361562
Ownership Type:

Proprietary Corporation

Date Certified:

02/10/1993
Get Costs
---
Senior Care Services near Hamilton County, OH
Senior Care Services near Cincinnati, OH
Other Senior Care in Cincinnati, OH