Queen City Elder Care
Offers Home Care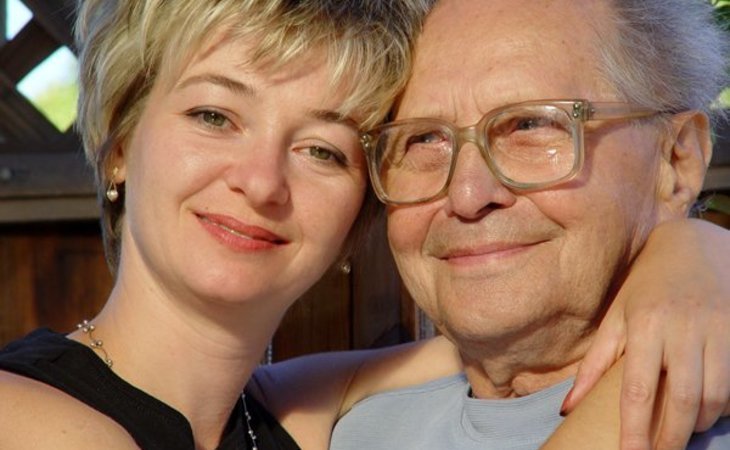 ---
Reviews of Queen City Elder Care
Home Care Reviews for Queen City Elder Care
May 20, 2019
I am a current client of this provider
Great people to work with.to take care of my mother.the caregivers are always on time too.
April 25, 2019
I am a current client of this provider
For over four years, Queen City Elder Care has been providing excellent, professional, dependable in-home care for my 88 year old mother who has dementia and some other behavioral issues. The level of care has been truly remarkable. There have been some difficult issues with mom that Sallie Funk has creatively, and with genuine personal care and compassion, solved, and I am so grateful to her. Caregiver, Jennel G. has been extremely patient and kind and caring with mom, and my mother trusts her and is very fond of her. She is a great blessing to mom and I am very grateful for her as well. Also, Shiela B., another of mom's regular caregivers, is a very kind, loving person who truly cares about mom, and I am sure about any other client she attends. I HIGHLY recommend Queen City Elder Care.
March 15, 2019
I am a current client of this provider
QC cared for my dad 24/7 for several years. They were wonderful - caring, professional, knowledgeable and went above and beyond in every way. Everyone from the owner to the nurses to the caregivers was great and easily approachable about any requests. Now they care for my mom. We would never use anyone else!
September 11, 2018
I am a past client of this provider
We have had other agencies before QCEC. The first time We talked to Michelle V. the Owner on the phone ,We were immediately impressed with the information she was able to give us very professional and Knowledgeable on Dementia. My Uncle needed special care .He had Severe Dementia which lead to behavioral concerns.The Co Owner Mark V. and the Director Of Queen City Elder Care,Sallie F. came to the house to met my Uncle and Family . We were Impressed to say the least. After the contract was signed Sallie stayed and spoke with the family about our concerns and did a Safety assessment on what equipment we will need . Within a few days 24/7 Care was started. Sallie Is wonderful at her job . She Provided the right Caregivers and created the care plan. Each caregiver she Personally introduce I'm showing my uncles routine to each and everyone of them. Caregivers Wear red uniforms.Very professional in appearance. One thing that I did like that I must mention we never had a stranger come to the door. All the Caregivers were on time &never missed a shift . Holiday and weekend always covered. Caregivers Followed the care plan and kept us updated with the care notes as well as writing in the binder.Documentation is so helpful thought we knew what he ate and drink . Even keeping track of what he Was wearing. Showers personal care ,Bowel movements and Medication Reminders. We received light Housekeeping,laundry,Companion care activities and Sallie and Caregiver would assist with driving and go with my Uncle to Doctor appt or hair appointment. Even though he was declining they made sure he was still able to go to his favorite restaurant. Queen City Elder Care .I would highly recommend this group. The leadership the teamwork among each caregiver showed professionalism Knowledgeable-Compassionate .The training that was provided you could definitely see the difference in this agency hands on. Thank you 5 Stars For Queen City Elder Care.
August 31, 2018
I am a past client of this provider
They cared for my father in his home for several years until he died last week, and they gave us complete peace of mind. The home health care aides were always kind, courteous, and willing to go the extra mile for my father, who had advanced dementia and was wheelchair-bound. They engaged him in conversation, bathed him, helped him lift his little barbells, and prepared meals - and they also tackled any number of miscellaneous household tasks, such as helping my mom work the remote. Queen City also provided medical supervision in the form of a talented RN on staff - She accompanied my father to medical appointments when I was not able to do so, and she acted as a strong advocate on his behalf. The agency also maintained a secure site for families to obtain patient updates and billing info.
Provider Response
Thank you, Tom, for taking the time to write a review of our services. We appreciate your positive remarks and we'll share them with our caregivers. These types of reviews motivate them to continue focusing on the needs of our clients and reaffirms to them that the work they do everyday is important.
August 31, 2018
I am a current client of this provider
We have used Queen City Elder Care to help care for my great aunt for seven months. They have been wonderful. For example, my aunt has short term memory loss and dementia and she often forgets where she is and who is with her. When this happens, she gets a startled deer-in-the-headlights look on her face. Whichever caregiver is with her will recognize this look and remind her where she is and that they are one of her caregivers. This may seem like a small detail, but it can make a huge difference to keep my aunt from becoming agitated. Also, Queen City Elder Care can help analyze your loved one's living quarters and make suggestions and recommendations for changes that will help adapt your loved one's environment to their current limitations (both physical and mental). Queen City Elder Care is ALWAYS prompt, professional, dependable, knowledgeable and they care about my aunt and my entire family. We had a different home health care company for three weeks prior to Queen City Elder Care, and they did not even some close to meeting the standards that Queen City Elder Care has. I would highly recommend Queen City Elder Care to anyone who has a loved one in need of care, especially if they have dementia.
Provider Response
Thank you, Kim, for taking the time to share your experiences with our caregivers and Queen City Elder Care. We're glad you gave us an opportunity to prove that not all home care agencies are the same. The specific training that we provide to our caregivers for understanding dementia and how to best interact with our clients who live with Alzheimer's or another dementia diagnosis is one of the keys to our success.
August 31, 2018
I am a current client of this provider
My family has employed Queen City Elder Care for the past 6 months to help my dad with everyday activities such as preparing meals, doing laundry, completing light housekeeping tasks, showering, and attending events. The caregivers are very compassionate, attentive, and proactive. In addition to providing the basic help described above, they search for activities that can enhance cognition, such as playing cards, having in-depth conversations, and taking advantage of opportunities for lectures, concerts, and presentations at Dad's senior community. Dad enjoys their company immensely, and his caregivers have truly become members of the family. They notice little details about my Dad's physical and mental condition and let me know if they have a concern. Kim, the agency's activity director, suggested aromatherapy to help Dad sleep at night. She also suggested a mini tabletop sandbox as a calming activity. Then she assembled all of the materials. Sallie, the director of client services, checks in with Dad periodically to be sure that his needs are being met. She is also available to talk with family members regarding Dad's needs. Dave, who schedules caregivers, is very helpful and flexible regarding calendar changes and has always been able to accommodate requests. QCEC has never cancelled a shift. All of the individuals from QCEC who work with Dad are very positive and friendly. They are wonderful partners with our family in helping Dad achieve the highest quality of life as he enters his nineties. My dad, family, and I are all very grateful for QCEC's help and support. I highly recommend this caregiver agency.
Provider Response
Thank you, Debbie, for taking the time to review our services. Our caregivers enjoy the time they spend with your father and come away learning more about math and other teachings! He is still a wonderful educator and he loves sharing his knowledge. We're glad to hear that Kim's activities have improved his quality of life! We're the only agency to provide this service and it has worked wonderfully with most clients.
August 29, 2018
I interviewed this provider
I have been very satisfied with the care my Mom has received from this company! We love our caregivers, kae'la, Karenna,Nesha and Markayla! Dave is our scheduler and he is always gracious about changes I have to make to our schedule! They ate kind, prompt and professional! I would not hesitate to refer my friends to them!
June 11, 2018
I am a current client of this provider
We have been with Queen City Elder Care for almost a year and I must say we are very pleased. The Caregivers Tisheda, Chris, Tonya, Dylan, Casey, Megan, and Sarah are my uncle's favorite people. Supervisor Sallie takes my uncle's calls during the day no matter how many times he call, she will talk about anything he calls her for, even if he doesn't make any sense, she goes with flow. They are very professional very prompt and always engaging my Uncle with with conversation. I would highly recommend if anyone is looking for help to take care of their elderly family members please do yourself a favor and call queen City Elder Care today!!
May 14, 2018
I am a current client of this provider
We were very fortunate to have been recommended to use Queen City Elder Care. They help my parents out up to 70. hours a week with getting them ready for the day, all meals, doctor visits and just being pleasant company and good conversation for both my parents. Everyone is very professional and kind. Sallie is in charge of the care givers and making sure people are there twice a day is a small part of what she does for the program. She has shown up to check on my parents if they are rushed to the hospital or when they return to the house and will send another care giver if needed and will contact us if we need to know something. I can not thank Sallie and Queen City Elder Care enough for honestly being there for the people they take care of and always going the extra mile to make sure the elders are safe! I would recommend their services to anyone in the Cincinnati area they serve. All of us siblings are far away and we have peace of mind knowing our parents are watched over closely by caring individuals.
April 15, 2018
I am a current client of this provider
My family was very fortunate to have been referred to Queen City Elder Care. We have been with them since October 2017. We started out with 12 hours a week just for basic needs of a shower and care for my mom. As my mom is getting older and with dementia getting worse we have increased the hours of care. One of the things that we love is that there is no contract and as long as you give enough notice things can be changed around. For a while there my mom was being able to be on her own for a little bit in mornings. However one morning 15 minutes before care giver was to arrive ,she fell hit her head, ended up with 5 stitches a fracture in her hip and thank goodness the caregiver arrived when she did and she was taken to the hospital they have been a blessing helping her get back on her feet again and she is now walking again. Sallie F. Is wonderful. She is always available for. The staff is always on time my mom loves the caregivers that assist her during the day. I can't say enough good things about them and I'm always referring them two others.
Provider Response
Thank you for taking the time to write a review of our services. We're proud of the commitment of our employees and Sallie and we love sharing the reviews we receive with them since that is what motivates them to be so dedicated to our clients. We're grateful for the referrals too!! Best regards, Mark, Michele & Sallie
April 13, 2018
I am a past client of this provider
I just seen this online. I wanted to let others know I used this service for my Mom. She was only with them a few mos. before she past. My contact person I believe her name was Sally. I am sure I bugged her a lot. She never seemed put out when I called inquiring about what they were doing with my Mom. They took her out to do things which took a lot off mymind. I Ididn't want her to spend her last few months in a room with a TV. They even sat outside with her. I appreciate all the little extras they did with her. It's hard when you live far away. The guilt sets in. This company helped erase a lot of guilt by just being with her.
Provider Response
Thank you for taking the time to share your experience with our company with others. We know what it's like to live far from your parents who need assistance. That's a big part of what motivated us to start Queen City Elder Care. We were happy to assist your mom and yourself. Best regards, Mark, Michele & Sallie
January 08, 2018
I am a past client of this provider
Queen City Elder Care is amazing. I'm so very grateful that we had their help with caring for our parents. They were always cheerful, prompt, resourceful, and they genuinely care. I would recommend then to anyone who wants to have peace of mind about their loved one's care.
Provider Response
Thank you so much for taking the time to write a review of our services! These kinds of comments inspire our employees and ourselves to continue doing our very best everyday.
January 08, 2018
I am a current client of this provider
My family was very fortunate to have been referred to Queen City Elder Care. My mother basically was on her own in Cincinnati with no family in town to look after her. We contacted Michele and quickly came up with a care plan that worked for my mother. We had come up with some basic care averaging around 20-24 hours a week. After about a month, my mother quickly took a turn for the worse as she was diagnosed with breast cancer. We had to rely on Queen City to play a much larger role in her care. Being that my brother and I are located in Columbus with our family's, we quickly began working very close with Sallie F. Sallie is great, she was able to fill any request we had for her, and I mean any! We soon went from basic care of 20-24 hours a week to 60-70 hours a week. This included basic house chores, grocery shopping, rides to and from doctor appointments, rides to and from chemotherapy, basically whatever we needed. Beside all the help they provided, the number one thing and most important to my mother was the companionship. We tried our best to get Sallie and her team a schedule a week in advance, but things often came up and needed changed on the fly. Sallie was able to accommodate every change we needed. I really don't think my mother would have made it through her chemo treatments both physically and mentally without Sallie and her team by her side. So again a big THANK YOU to Mark and Michele, Sallie, Loraine, Tonya, and everyone involved! I would highly recommend the services of Queen City Elder Care!
Provider Response
Thank you for taking the time to write a review of our services. We are grateful for having the opportunity to care for your Mom and we'll share your comments with the entire staff. This is exactly the reason Michele decided to start the company, since her Mom lived in another state and we couldn't oversee her care as she declined from dementia. We'll keep doing our best!
September 15, 2017
I am a current client of this provider
When you realize your parents need help, you are confronted with multiple difficulties; finding that help is only one of them. Can you believe the information you stumble upon? Is there really anyone out there who is genuinely going to be a help? Will they care enough to see and respond to your parents as human beings? In Queen City Elder Care, the answer to all those concerns is a reassuring and resounding 'Yes'. I say this what some perspective - I went through disappointing experiences with three other outfits before finding Michele, Mark and their capable directors. They really do it all - they quickly come to know your parents and to craft a level of care not only commensurate with their needs but with a sensitivity and regard for who they are and how they respond to these changes in their lives. But they don't stop there - they recognize that things inevitably change and continue to tailor their care in light of what they learn and observe. They do this with a sense of mission - they treat those they work with as they would want to be treated themselves under similar circumstances - and they are willing to try anything that offers to make the lives of those they care for the best they can be.
Provider Response
Wow, that's quite a review D!! Thank you so much for the endorsement! This is why we do what we do. You have employed us now for over 3 years and we are very grateful that you have trusted us to care for and support your parents. We will share your comments with Sallie and her team. This will mean a great deal to them! Thank you!
September 14, 2017
I am a current client of this provider
When it became necessary for in home care for my parents, we chose Queen City Elder Care. They came to meet with my sister and I in my home the day we called them, took time to learn the details of the situation and went to meet our parents in their home that afternoon. They began providing care the following day. Sallie Flannery, Director of Client Services, staff supervisor has managed staffing and care objectives for our parents since the first day. She has kept us aware of the care achievements and problems. She always has ideas for solutions to the problems. Caregivers Chanel, Tonya, Jasmine and Melissa have been kind, patient and effective with our parents. They have improved the quality of life for our parents Queen City Elder Care has enabled our parents to stay in their home with their dog. They have greatly eased the burden of caring for our parents for my sister and I.
Provider Response
Thank you for taking the time to write a review of our services. Our staff are committed to improving the quality of life for our clients and their family members and I'm happy to see that we have made a positive impact with your parents. As you indicated, Sallie is very experienced and effective as she manages and tutors our caregivers everyday to care for and support our clients while maintaining their dignity. Thank you for selecting QCEC to assist your family!
May 10, 2017
I am a current client of this provider
Queen City Elder Care is a very reliable and reputable agency. I highly recommend their services. They have provided wonderful in home care for our mother. The caretakers are warm and welcoming and they are always implementing new ways to keep our mom engaged and happy. They plan special outings to lunch and the zoo to celebrate her birthday. They plan special meals for her on holidays. We are so grateful for the personalized care they have provided.
Provider Response
Thank you for taking the time to write a review! Our caregivers truly love what they do, and this feedback inspires them to continue doing their best. We appreciate the opportunity to care for your mom.
May 10, 2017
I am a past client of this provider
My family was fortunate enough to have Queen City Elder Care provide home health care for both my Mom and my Dad. We could not have found people better at their job! Everyone was so caring and professional. The staff went above and beyond to accommodate our sometimes crazy schedules, all the care givers were always prompt, polite, knowledgable, and friendly. They truly cared about my parents and their well-being. I recommend Queen City Elder care very highly, I don't think you can get any better than this group !!!
Provider Response
Thank you for allowing us to care for both your Mom and Dad, and for taking the time to write such a nice review. We share this feedback with our team members and it means more than anything Michele and I as the owners, or Sallie as their supervisor could say to them. It's important work they do and it's not always easy, so this type of acknowledgement means a great deal.
September 02, 2016
I am a past client of this provider
We collectively as a family were very thankful for Queen City. You worked with us to identify the "best fit" between provider and our parent. Once that fit was found, the care provider did her work daily with a smile, keeping the family in the loop to any changes or challenges. You worked collaboratively with us in creating a schedule. Though it is never easy to see you parent decline, it is always wonderful to know that there are those who will come alongside to bear that burden with you. Thank you
Provider Response
Thank you so much for the kind words! We think it's very important to provide our clients with the best fit possible in terms of the assigned caregiver and we are happy to make adjustments to find the perfect match. Thank you for allowing us to assist your family through this difficult time. We are very grateful for the opportunity.
August 03, 2016
Other
We had Queen City Elder for a short time helping to take care of my Mom, before she passed away. We were so impressed with the care they gave that we have brought them in to take care of my Dad, who kept falling and was in a lot of pain from a compression fracture in his lumbar disc. Sallie was able to give us some of the aides that had taken care of my Mom, so that my Dad was familiar with them. This made the transition to having help in the house easier. It has given me peace of mind that he has the help he needed as I had to have a knee replacement, so I could not be there to take care of everything. Sallie and her girls have gone over and beyond to do things for my Dad that brought a smile to his face. We could not ask for a better group of people to come in and help us in our time of need.
Provider Response
Thank you so much for the kind words! Sallie and our staff are very fond of your dad and we appreciate the trust you have shown in allowing us to assist him through his recovery. We wish both you and your dad continued success in your recovery, but if you ever need assistance again, we will be happy to serve. It has been a privilege.
August 03, 2016
I am a current client of this provider
This agency goes beyond the call of duty when helping their clients and the family. They are very accommodating and reliable. The caregivers are helpful and caring. I highly recommend them.
Provider Response
Thank you! We love hearing from our Queen City Elder Care families. When we receive feedback like this, it is really motivating for our team and it reinforces the desire to provide the most compassionate support possible for our clients and their families. Our staff understands that what we do on a daily basis matters and we thank you for taking the time to share your comments. We are proud to be a trusted resource for you and your family.
July 23, 2016
I am a current client of this provider
I have used Queen City Elder Care for over a year now to care for my mother and have been extremely impressed by the professionalism of the company and the truly kind, caring, conscientious staff who attend to her. Sallie, the Client Services/Supervisor is very selfless and generous with her time and is very compassionate and truly cares about her clients. She is very creative in coming up with solutions to individual problems that occur with my mother. Jennel, the caregiver who is with mom three days a week, also is very caring and conscientious and patient. I am so grateful to have found this organization and highly recommend them.
Provider Response
Thank you for taking the time to review our services. Sallie and all of our caregivers really appreciate the positive feedback! Mark and I, as the owners, are thankful that we have such a good team and great clients!
January 15, 2016
I am a current client of this provider
Queen City provides exceptional care for our father. The caregivers are gentle and kind, and show genuine concern for our father. They notice every detail about his health and comfort level. The nurse supervisor is on top of every medical situation, and responds immediately day or night when something goes wrong. I feel so lucky to have them there - I know my dad is getting the best care possible!
Provider Response
It's been our pleasure to assist your father over the last two years and we appreciate your opinion!! Thank you for sharing your experience with others needing similar support for their loved ones.
January 14, 2016
I am a current client of this provider
Queen City Elder Care has satisfied me as far as my care. The caregivers that i have working with me KeKe , Megan, & Cliff are great.
Provider Response
Thank you for taking the time to share your thoughts about our services. We're always striving to be the best we can each day, so it's especially rewarding for our caregivers to hear directly from our clients, like you!
April 30, 2015
I am a current client of this provider
Queen City gives my father wonderful care! They have great caregivers, their system for monitoring health and daily activities is excellent, and their nurse is amazing - she is always available for extra support, trips to hospitals and doctor's offices, and other emergencies. They are incredibly devoted to their patients. I am very impressed with the care my father receives.
Provider Response
Thank you for reviewing our services on Caring.com! Many of our customers have found out about Queen City Elder Care through this site, as it really helps others needing home care to read about our clients' actual experiences.
April 29, 2015
I am a current client of this provider
Queen City works very hard to find the right person to fit the needs of the client. The personality of the caregiver is important in making the client feel comfortable and accepting of having a stranger come in to their home and care for them. Building rapport between the two makes the process of everyday care go more smoothly not only for the client, but for the client's family who are also involved in making sure their loved one is receiving the very best care and is happy as well. Queen City has a great team that includes a supervisor who helps introduce and transition the new caregivers into the client's home. She provides instruction on how each client likes things to go, what's important to make them happy, and where everything is located so the client doesn't have to go through that each time someone new comes into their home! We have been very happy with the care our mother has received and Queen City has been quick to respond and resolve any concerns we've brought to their attention.
Provider Response
Wow! That's a great review. Thank you for commenting on our unique method of having our supervisor work the first shift for each client and then orienting and training our caregivers when they are first assigned to a client. It has really helped us meet the client's expectations and consequently, we've never lost a client to another agency since we've been in business. Again, thank you for taking the time to write a review.
April 28, 2015
I am a current client of this provider
Everything was very specific and straight-forward. Our caregivers are very friendly and willing to do a variety of tasks. The company is professional in the way they handle things. We have had no problems. Bob Root
Provider Response
Thanks, Bob. We know you weren't as pleased with previous home care agencies, so we're glad that we've been able to meet your needs and expectations. We're not perfect, but we try to be!
April 28, 2015
I am a current client of this provider
We are very pleased with the service my parents receive. Queen City Elder Care has gone above and beyond the call of duty to service my parents with the utmost respect and care. They continually make sure all of their needs are being met both physically and emotionally. They work with our family to keep us informed. The staff is top notch! We feel very blessed to have this organization assisting with the care of our parents in their time of need! I would highly recommend this service to anyone in need of excellent care for the elderly!
Provider Response
Thank you for taking the time to write a review about our services. Our staff are very engaged with their supervisor on a daily basis, so they know they are supported while also being held accountable for their performance. We're grateful for their hard work and for your kind words!
April 27, 2015
I am a current client of this provider
We hired Queen City Elder Care for custodial care for my father in his apartment. Some of the caregivers are good, and some of them have not been good. We have been using them for 5 months now. Scheduling and billing has been problematic. I have to watch every single thing they do to make sure it is correct.
Provider Response
Thank you for taking the time to review our services. While we try to do things perfectly, we're not always successful. However, when we learn of a shortcoming, we work to resolve the issue, which I'm sure you would now agree we have. We enjoyed assisting your father for over a year and our staff members still like to visit him from time-to-time. They think the world of your father!
January 13, 2015
I am a friend or relative of a resident
Elder Care home care is very good. A registered nurse comes in once a week to spend four hours with my mother to conduct an overall assessment. The caregiver comes in three times a week or as many times you need them. They do anything that you want them to do from light housekeeping to just sitting in and talking. They cook meals, clean up, help her exercise, and even do grocery shopping. My mom doesn't like the nurse because the nurse is doing her job being a nurse. She is pretty assertive and business oriented in doing her job. But my mom likes the other caregiver because she is gentle and more down to earth. They also leave a detailed daily report so the family can read what went on during the time they were there. If there is any problem, they will call me.
Provider Response
Thank you for the nice review! We love what we do and do what we love!
September 13, 2014
I am a current client of this provider
I would highly recommend Queen City Elder Care to provide assistance and care to your loved ones. Michelle and Mark always take time to talk to me about my concerns and questions any day, any time. There is so much to learn when you realize one of your parents can no longer care for themselves. Queen City's support, understanding and quality of caregivers has made a big difference in my Mom's life. I can rest easier and go to work with less worry and concern knowing they are providing care. Michelle goes the extra mile to work with COA and other Senior Services in times when I am unable due to personal and work situations. They are a wealth of knowledge, resources and comfort.
May 14, 2014
I am a past client of this provider
Queen City Elder Care came highly recommended to me by one of their current clients. My mother was being released from a rehab facility and was going to need assistance. I knew from my first meeting with the Queen City Elder Care owner & caregiver supervisor that they were the people I could trust. Their professionalism was so impressive. They asked all the right questions about Mother and her needs. They worked with the rehab nurses and doctors to be sure they were totally familiar with her abilities and inabilities. They spoke "to" Mother, not "around" her and she appreciated that. During the time they cared for Mother, they were thorough, caring, and put her best interests first at all times. They kept in communication with me to let me know how she was progressing. And, I felt comfortable to call either of them at any time if I had a question. If I ever need caregiving services for Mother again, I will definitely be calling Queen City Elder Care.
May 03, 2014
Other
My Mother is receiving care from thee people in my home. I am never called to let me know when they are coming but if another agency is coming to my house I have to call them. The other agency that comes to my house is paid for by Medicare and they always call and tell me when they are coming and since they don't I end up making appointments for the other agency and guess what happens this agency shows up!!! Yesterday I had made an appointment for 9:30 a.m. with the nurse so I jumped into the shower at 9:00a.m. and the aide from this agency shows up, luckily my daughter was able to get to the door to let her in. The aide dressed my Mother and the nurse showed up. the nurse had to show this girl how to put tet hose on because the way she had them on would have cut the circulation in my Mothers legs! thank goodness I the nurse came after she got my Mother dressed and not before. Since they are paid in advance I feel they think they can show up whenever they feel like it. I read how they are trained but I did not see anything about common courtesy especially when it comes to having to deal with 2 agencies and Michelle knew I would be dealing with 2 different agencies. How trained are they if the aide does not even know how to put tet hose on!!!!
Provider Response
First and foremost, we are sorry you felt let down. We hire the most qualified and compassionate individuals in the industry and provide them with the education, support and resources they need to fulfill their roles and love their work. We would like to apologize for any inconvenience this particular caregiver may have caused you. We make every effort to ensure our shifts are scheduled well in advanced based on our clients' preferences.

As the owners of Queen City Elder Care, we have been serving in the health care industry for 25 years and we are dedicated to providing the best personalized assistance and care. We look forward to having the opportunity to continue to service your needs.
October 16, 2013
I interviewed this provider
The service provided was excellent and helped my mother immensely. We couldn't be happier with the care they gave her. The caregivers were patient and understanding of my mother's needs and really even seemed to enjoy being with her. They not only were caregivers but helped with cleaning and organizing for her and even cooked along with her to keep her active and help her do the things she would ordinarily do. We will definitely use this service again as it becomes necessary. She was happy with the service and that says a great deal.
May 31, 2013
I am a friend or relative of a resident
The care we received from Queen City Elder Care was excellent. I would recommend this care to everyone I know. They took such great care for my dad's final days.
May 11, 2013
I am a past client of this provider
Queen City Elder Care provided in-home care for my Mother for the last seven weeks of her life. My sister and I were extremely pleased with all aspects of our relationship with Queen City Elder Care. The supervisor was incredible and all of the staff that assisted with Mother's care were extremely professional, well prepared, and well trained. The supervisor herself did an exceptional job of training her staff and she herself came several times a week to touch base with Mother, my sister and I, and Mother's caregivers. Three things that really stand out about Queen City Elder Care are 1) the personal connection and incredible caring that Mother received from all of her caregivers 2) the flexibility of Queen City Elder Care as our plans changed week to week 3) the outstanding professionalism of the Queen City Elder Care supervisor and all of Mother's caregivers.
April 17, 2013
I am a friend or relative of a resident
I have been very happy with the service that we have been provided with. Ashley is a very caring person. Good job!
March 28, 2013
I am a friend or relative of a resident
One of my family's greatest gifts as my mother was reaching the end of her life was the amazing and loving care she received from the care givers of Queen City Elder Care. They were warm and professional and always made sure that my mother received everything she needed to be as comfortable, cherished, and peaceful as possible. My mother loved her care givers and was very grateful to have them with her as we all were. The director of Patient Services was phenomenal. She was very involved with Mother and made sure that the care givers were well trained specifically for her.
February 26, 2013
I am a current client of this provider
Dad suffered a broken hip in July 2012. After the surgery and rehab at Shawnee Springs, dad really wanted to go home. The only problem...he required 24 hour care to start. After meeting with home care companies in the Cincinnati Area, Queen City Elder Care came out on top. Visits at the rehab facility by the account manager and nurse revealed they would be the best for dad's care at home. Since January, dad has gotten stronger and closer to being able to care for himself at home. The caregivers are excellent at what they do and the account manager works very closely with the caregivers on items to continue in dad's strengthening and caring for himself. Without the dedication and attention to detail provided by Queen City Elder Care, dad would still be in a nursing facility. Excellent company!
See all Home Care reviews (39)
See fewer reviews
---
About Queen City Elder Care
Queen City Elder Care:
After working their way up from Physician Representatives to Regional Director and Sr. Vice President for a well-known, national palliative care agency, Michele Vollmer and her husband, Mark welcomed the opportunity to start their own business in the greater Cincinnati, OH area. The Vollmers were moved by the growing number of elderly individuals who are left unattended at home when released from the hospital. They developed a strategy to help mature adults maintain independence and a high quality of life by providing trained, compassionate caregivers.
"I love hearing clients and their families express how much the service has helped them and how great the staff is," says Michele. Queen City Elder Care uses a rigorous process to ensure that caregivers are trustworthy, dependable, and have the attitude, personality, and skills needed to provide top quality care. Caregivers are assessed by performance indicators, including personality, behavior, integrity, and the risk for substance abuse and sexual harassment. The Vollmers also see the importance in using an empirically validated assessment program to assess their caregivers psychological states through standards set by numerous associations, such as the American Psychological Association and the Society for Industrial and Organizational Psychology. Employees are also encouraged to practice conscious capitalism, as the Vollmers provide opportunities for them to volunteer and give back to the community.
With certification in the American Alzheimer's Association advanced Alzheimer's and Dementia training Program, essentiALZ, Queen City Elder Care's staff members are well prepared to provide the type of care and understanding needed for individuals with memory loss.
Unique to Queen City Elder Care, they employ a nationally-certified Activities Director who ensures that their staff provides client-centered care. In addition to supporting a client's cognitive, physical, emotional, and psychosocial well-being through therapeutic activities, the Activities Director matches each client's former lifestyle as closely as possible with his/her current functional level. Diet and exercise are also individualized based on medical needs.
Queen City Elder Care is an in-home care provider and is a member of the Caregiver Quality Assurance Program. If you're looking for personalized, quality care in the Cincinnati area, contact Queen City Elder Care.
---
Senior Care Services near Hamilton County, OH
Senior Care Services near Cincinnati, OH
Other Senior Care in Cincinnati, OH