Hahn Home Health Care Inc.
Photos of Hahn Home Health Care Inc.
Request Pricing
By clicking "Get Costs", I am providing express written consent to receive calls including automated/pre-recorded calls and automated texts for which I may incur a cost, as well as emails from Caring and its partners. I understand I am not obligated to provide this consent to utilize Caring's service(s). I acknowledge I was able to review the Agreement to be Contacted, Terms of Use, and Privacy Policy. This site is protected by reCAPTCHA and the Google Privacy Policy and Terms of Service apply.
Reviews of Hahn Home Health Care Inc. in Abington, Massachusetts
TSD
I am a past client of this provider
First Class Agency I can't give this agency enough stars. I called in desperation for relief from the car of my mother who was suffering with mid-later stages of dementia. I could no longer take care of her on my own. As soon as I called with the details, Larry Fleischman was quick to set up a meeting with Gina, RN and me to get all the details necessary for a smooth transition. Gina instantly knew who would be the best fit and she could not have been more right. It is not easy to let go and allow strangers to help you in your home with your loved one, but this agency made me feel comfortable that I had made the right decision. Everyone I dealt with at Hahn was genuinely concerned and caring. I can't thank them enough for all they did. When my mother went to the hospital and it became apparent she would not be allowed to return home, Hahn was there for me. Hahn assisted in finding a facility we would feel was right for her needs and also provided care options not presented by hospital staff. When my mother passed away, Hahn was once again there for me. They are a very caring organization. A quality you are not likely to find in the big corporate world. I highly recommend Hahn.
jmv922
We have had Hahn Home Health for nearly three years for my Aunt. We have been very pleased with the service and the providers of care. My Aunt's current nursing assistant is outstanding and has formed a very close relationship with her and myself and my sister. WE would highly recommend this home care!
Capemom
I am a current client of this provider
Our family hired Hahn Home Health Care over a year ago to provide both home and health care supervision for our loved one. Our goal is to see her well-cared for and content in her own home. The staff of Hahn are providing 24/7 services that are making this goal possible. In addition, Hahn administrators handle all staff issues, including scheduling, hiring, and dismissals. They have selected nurses and aides whose personalities are compatible with our loved-one and whose companionship has added to her quality of life. Besides providing excellent personal and medical overseeing, they also do daily chores such as laundry, dishwashing, cleaning, cooking, and pet care. They are respectful and kind, not only to our loved-one but also to all our family. We are very pleased with the quality of care and home and health services provided by the hardworking staff of Hahn Home Health Care.
Robbs
I am a current client of this provider
Hahn Home Health Care has provided care for my Mother-in-law 7 months. She needs help with showering, changing and incontinence care. We were considering placing her in a nursing home, because many agencies required a minimum of 4 hours of care. Hahn stepped in and filled our needs to come 3 times a day to assist my Mother-in-law. They have caring and supportive help, which my Mother-in-law loves. We have never had to worry, they always come and have never missed a shift. We are very thankful that for now she can stay at home where she is happy and comfortable.
dms37
I am a past client of this provider
At the urging of her children, my mother employed Hahn HHC to help with my 89 year old father who was frail and failing. From day one, the caregivers were great. When Larry said he had a 'young woman' he thought would be a good fit, I had my doubts. Well, she became like a daughter to my mother and she was wonderful with my Dad. Our experience with Hahn was wonderful and I would not hesitate to recommend them.
NColeman
I am a past client of this provider
I was happy to find HAHN Home Health Care Inc. to help take care of my mother. They were easy to work with and always available to answer any questions or adjust to schedule changes as needed. The nurses and aids were wonderful and took exceptional care of my mother! I am an ICU RN and was very comfortable leaving my mother in their care. They worked very well with the Hospice RN assigned to my mother and I felt that everyone was on the same page. I would highly recommend HAHN Home Health Care Inc.
GramsCaregiver
I am a past client of this provider
HAHN is amazing. They came to the house and helped me convince my grandmother that I needed more help to care for her. They chose the perfect person to spend time with her and make sure she was safe when I was out of town. They updated me via phone, text, or email - whichever was convenient for me at the time. When the aide left to pursue her education, they quickly found another person to 'join our family' and that fit was excellent as well. I never would have made it through a year of caring for my grandmother in her home without them. They actually even called to see if I needed any more help once I moved her to assisted living. I miss them.
marty84
I am a current client of this provider
We have entrusted Larry and his team for over 2 years with the care of my mom who has parking Larry has been trusted for the last 2 years with figuring out the best solutions for the care of my mom and he has never failed to access the what we both thought would the best solutions to some complicated problems with her and he never would fail to do the very best solution making that i would ever dream possible. Hahn and the team it represents is absolutely fantastic
beagelbagel
I am a current client of this provider
I have been a client of Hahn Home Health Care for over a year now. I spent close to 6 months screening home care specialists. I considered this a difficult and challenging task, I wanted nothing but the best of care for my Dad.Even when I had narrowed it down to 3 choices, Hahn shined above the rest just in the services they had to offer, Then there is the flexibility of service, and the pleasant comfortable negotiation with the management.The service staff easily adjusted to our household and my Dads needs far exceeding our expectations.Within a short time we were so certain and relieved with our choice to go with Hahn. Over the past year my Dad has had some problems with his health, Hahn was right there for us to accommodate his needs and follow his doctors instructions.Hahn Home Health Care has far exceeded our expectation beyond what we could ever had imagined. Mark
hr13
I am a past client of this provider
My experience with Hahn Home Health Care has exceeded expectations. I contacted Hahn to help with in-home care for my mother. My sisters and I needed advise but Mom was sensitive about needing help. Larry was informative and willing to work with us in the capacity needed. Gina evaluated my mother. She was kind, respectful and set up the care my mother needed. It worked out very well until my mother's condition took a turn for the worse during this holiday week. Larry responded to my questions immediately – on a Sunday morning. He gave us guidance and suggestions that proved helpful when dealing with the medical professionals, in an urgent situation regarding placement of my mother due to behavioral issues. Mom has been in the assisted living environment for 4 days. We are monitoring her situation and we will likely ask Hahn Home Health Care to continue the visits from her home health care companion because it will provide continuity and comfort for Mom.
B. Paglia
I am a past client of this provider
I had a wonderful experience working with Hahn Home Health Care. They provided excellent care for my 90 year old Dad. The were very easy to work with while accommodating of our increasing needs. Some months back Dad moved out of his home and we discontinued this care. I would highly recommend them and have referred them to several friends.
aprila
I am a past client of this provider
My family and I were, and still are, highly impressed by Hahn Home Health Care. Larry and his staff exuded professionalism and caring. Our dad was resistant to any care, including his family, and the aids, nurses and Larry himself won him over. I have recommended Hahn over and over and will always hold them closely in my heart.
Daughter1954
I am a past client of this provider
We used Hahn to care for my mom for the last 6 months of her life, I found the caregivers to be knowledgeable, responsible and passionate about what they do. I can only thank Gina and Larry for being there during this very difficult time on our life.
SandwichParent
I am a past client of this provider
We hired Hahn Home Health Care in 2013 to assist our frail mother and disabled sibling. Everyone we worked with was patient, understanding with the unusual home living circumstance, and productive in offering solutions. The nursing care was very good, and the aide was particularly helpful, both in terms of caring for our mom, as well as giving insight into her daily needs, her living situation as well as the logistics of taking care of her. Our mom moved to assisted living in late spring so we didn't need their services again. We would hire them again, they were great.
Services and Amenities of Hahn Home Health Care Inc. in Abington, Massachusetts
Rates
Hourly Rate: $22-$25/hour

Live In Rate: $320-$350/day
About Hahn Home Health Care Inc. in Abington, Massachusetts
Hahn Home Health Care Inc., is a family owned and operated business. Cheryl Talcof, President and Director of Nursing, is a seasoned Registered Nurse with over 35 years of nursing experience. Cheryl oversees all client care and all caregivers.
Help seniors by writing a review

If you have firsthand experience with a community or home care agency, share your review to help others searching for senior living and care.
Request Pricing Information
By clicking "Get Costs", I am providing express written consent to receive calls including automated/pre-recorded calls and automated texts for which I may incur a cost, as well as emails from Caring and its partners. I understand I am not obligated to provide this consent to utilize Caring's service(s). I acknowledge I was able to review the Agreement to be Contacted, Terms of Use, and Privacy Policy. This site is protected by reCAPTCHA and the Google Privacy Policy and Terms of Service apply.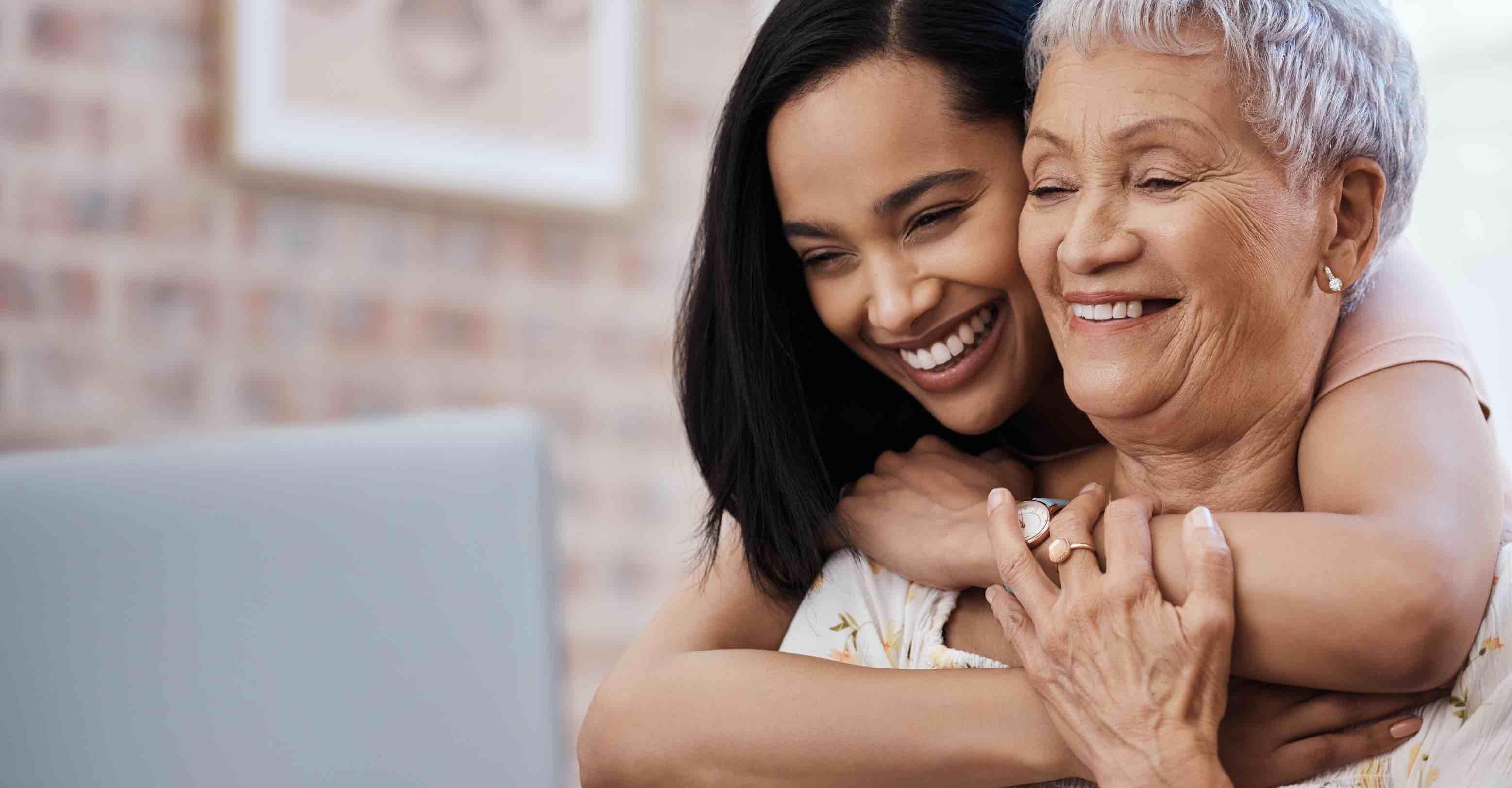 Compare costs, photos & reviews of senior living and care options near you.
Questions?
Call to speak to one of Caring's Family Advisors, or submit a request for more information here.
Didn't find what you were looking for?
Caring's Family Advisors can help answer your questions, schedule tours, and more.