Hearts That Matter, Inc
Offers Home Care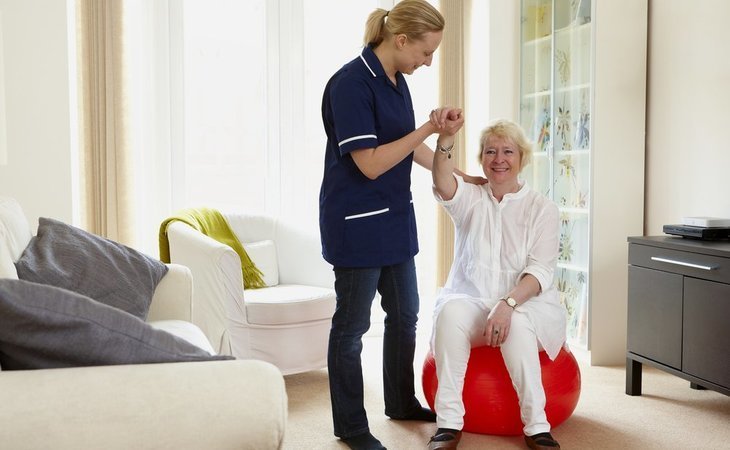 ---
About Hearts That Matter, Inc in Fresno, California
Welcome to Hearts That Matter Incorporated
Providing care to residents of Central Valley California
Hearts That Matter, Inc. provides non-medical, in-home care services to seniors who wish to remain in their home but need assistance with their personal activities of daily living through our dedicated, compassionate and professional caregivers.
Our caregivers render care, comfort, companionship, and supervision that clients need while providing peace of mind to their families. We achieve this through a detailed personal needs evaluation involving each client and their families. Our assessment allows us to customize a care plan and select the best caregivers for each client's personal situation. We can perform the assessment in the home, hospital or over the phone. Generally care can begin within a day. Our caregivers are available for a few hours a day/week or on a 24 hour "live-in" basis where the caregiver stays in the home. Hearts That Matter, Inc. will customize a plan of care and schedule for each client, depending on their needs.
Providing care to residents of Napa for the past 15 years makes Hearts That Matter the first choice for care. We are committed and dedicated to servicing the needs of seniors in the community, and offer a wide range of care to ensure a better way of life and to maintain independence.
Services offered but not limited to:
Personal/Companion Care
Alzheimer's/Dementia Care
Respite Care
Hospice Care
Incontinence Care
Custodial Care
Live-in Care
Medication Management
Transfers
Meal Preparation
Post Hospital Care
Assist With Therapy
Prevent Falls
All caregivers referred by Hearts That Matter, Inc. have been carefully selected and extensively screened. Although our care providers are not registered nurses, all have obtained experience through on-the-job training as well as training offered through Hospice. Hiring requirements include current CPR/First Aid Certification, verified identification, and verified Social Security numbers. Also every caregiver is a mandated elder abuse reporter who has agreed to protect the elderly and report any suspected elder abuse.
Our professional and reliable care providers are fingerprinted through the Department of Justice and the FBI. In addition, all have completed the necessary paperwork to provide services in any assisted living, residential care facility, or skilled nursing center.
History
Hearts That Matter was created out of the vision and experience of Kimberly Geis after she entered the field of senior care as a caregiver in 1996. Kimberly saw how as seniors aged they seem to withdraw, believe that they no longer matter and begin to feel like a burden on others. Kimberly also experienced how her personal, heartfelt, one-to-one support for each senior in her care had a very significant effect on the quality of life and the wellness of her clients and their families. Kimberly was touched by the relationships she developed with her clients and was inspired to create a business doing what she loves with hopes of providing as many seniors as possible with the best care available, from the heart, caring for the hearts of those who matter the most.
17 years later Hearts That Matter, Inc. and Kimberly Geis have impacted the lives of thousands of clients and their families in a positive way, including Kimberly's own grandparents in their last years of life. Kimberly is regarded as an expert in the community on senior care, with a passion and reputation of providing the best senior care available. She owns and operates 2 care homes, and is now excited about offering franchise opportunities to further the mission of Hearts That Matter.
Kim's personal motto has always been:
"Caregiving is not for everyone, but for people who have a calling for this kind of work, it's very fulfilling and rewarding to serve others" ~ K. Geis
Hearts That Matter is headquartered in Fresno, California and serves Madera, Fresno, Kings, Tulare, Kern Counties and surrounding communities with premier In-home care and Residential services. Please give us a call 24/7 for free assessment.
Get Costs
---
Senior Care Services near Fresno County, CA
Other Senior Care in Fresno, CA