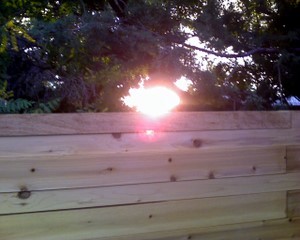 Five weeks after Dad died, Mom moved to New Mexico to be near me. Through serendipity and the kindness of a stranger, we were able to find her a patio home just four blocks from our house. I'm grateful for how things have worked out, because while Mom lives 'independently,' the truth is she needs help with everything but her activities of daily living. From bill paying to house cleaning, I'll be doing it -- so it's nice that I can simply walk over to her place to help out.
The big questions now are: Where do we go from here? And what have I learned from my experience with Dad?
I'll take the latter question first.
If I had it all to do over again with Dad, would I do it? Yes. But I have to admit I would think much longer and much more seriously about ever moving a parent into my home in the future. If I had lived my whole life in close proximity to my parents and, hence, had a very clo