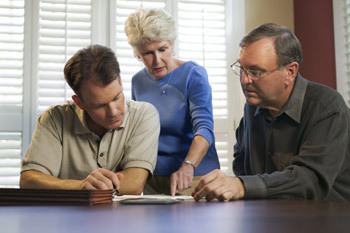 All Rights Reserved
Who pays for eldercare? Not just the person receiving care and his or her insurance. Adult children, partners, and other family members open their wallets wide, according to Caring.com's annual caregiver survey. Nearly half of caregivers spent more than $5,000 a year on out-of-pocket caregiving costs. More than one in four (27 percent) spent up between $5,000 and $19,999.
The 2014 Caring.com Usage and Attitudes Family Caregiver survey of 1,345 users reveals a gradual cost climb over past years. For 7 percent of respondents, caregiving expenses reached beyond $50,000 a year, up from 4 percent who paid that much in 2010.
"Virtually all the nonmedical costs for care get paid for out of pocket, so the amount in mind-boggling," says geriatric care manager Beverly Bernstein Joie, president of Complete Care Strategies in Philadelphia and a member of the National Association of Professional Geriatric Care Managers.
Next: Caregiving and Career: Tips for Making It All Work
Where does the money go?
Although the Caring survey doesn't break down all spending categories, caregivers were asked to calculate out-of-pocket costs for "medications, medical bills, in-home care, nursing home, and other caregiving expenses."
"It absolutely adds up," notes Jim Cadena, 67, a survey respondent whose mother lived with him for 16 years in Santa Clara, California, until she died earlier in the summer of 2014 at age 94. "Even with her VA benefits, we were struggling." See profile.
Caregivers' out-of-pocket costs can include:
Insurance premiums and medical fees not covered by insurance, Medicare, or Medicaid. Factor in initial deductibles, co-payments, and noncovered medical costs, for example dental care or hearing aids. In just the last five years of life, Medicare recipients' average out-of-pocket costs for medical services top $38,000, found a 2012 study in the Journal of General Internal Medicine. (It didn't specify who paid, caregiver or care receiver.)

Prescription drugs. In the Caring.com survey, about half of users say they spend $500 a year or more on pharmacies. Thirty percent spend $1,000 or more.

Housing and associated costs. Family members often contribute to communal living fees not covered by insurance (which is to say, most communal living fees).
Costs for in-home care can creep into your budget, too. "The added costs of carrying the household, food, utilities, gas, cabs, and so on aren't well recognized," says financial planner Lisa Andreana, author of Financial Care for Your Aging Parent. "They can create a real burden for some."
Care support. Caregivers often enlist elder companions, personal care assistants, day programs, and other resources not covered by an insurance program. After his mother had a heart attack when she was 92, Jim Cadena had to hire two round-the-clock caregivers for four months to the tune of $8,000 a month, which came from his savings.

Miscellany. The person in your care may need haircuts, assistive devices, safety upgrades to the home, incontinence products, special shoes, and other extras.
More out-of-pocket spending drivers
Costs vary by location and care situation, with dementia care usually more expensive, whether in a memory care community or at home, usually due to its duration and the increasing care it requires. Other intangible factors that can pinch caregivers' pockets:
Lack of a plan."If you're not in it, you don't plan for it," Joie says. "In an ideal world, people would plan for this time of life and know it will cost a lot. If you think it costs a lot to send your child to college, this is another stratosphere."

Assuming Medicare will take care of everything. Medicare isn't a long-term care program. It won't cover nursing home or assisted living costs. It's smart to tap all possible benefits, but with a realistic understanding of how the current long-term care system works.
"As a care manager, the first thing we do is assessment and consulting to educate," Joie says. "Everything we do is informed by the money we can spend."
Denial or avoidance."Adult children are the most surprised by costs because they never expected they would care for their parents," financial planner Andreana says. "That may be culturally expected in some places abroad, but in America and Canada, it's not the norm." As a result, families avoid the difficult conversations about care planning

Trying to navigate eldercare solo. Geriatric care managers, eldercare attorneys, and financial planners can save you money and time in the long run because, unlike you, they know this turf. They can see the big picture of care needs, beyond crisis management.
"If you work with someone who understands the formulary for Medicare Part D, for example, you can make sure the person's particular drugs are covered by that carrier and facility," Joie says. (Each Medicare drug plan has its own lists of covered medications, called a formulary.) "A plan could be fantastic, but if your area has no provider that accepts that plan, it doesn't do you any good."
Staying too long in a costly care situation."Keeping someone in their home when they require 24-hour care can be exorbitant and isn't sustainable in many cases, given the person's resources. It puts people in a real bind," Joie says.
Adds Andreana, "Caregivers decrease their own assets when a parent may be sitting in an asset he or she could use to pay for care. People look at the cost of long-term care and feel it's high. But they forget that virtually all other costs fall off the map -- rent, taxes, food, transportation are all covered in one bill."
Not tracking what you spend. Use a spreadsheet or tracking tool to log all expenses. It can help you see patterns and also reduce friction with other family members over where the money goes.
Out-of-pocket caregiving costs are, of course, only the measureable kind. To these can be added the hidden costs of lost wages caregiving-career-tips-for-making-it-all-work), diminished retirement savings, stress, loss of health, or loss of privacy. "Not too many of us are willing to leave our parents on the street," Andreana says. "But I've seen adult children jeopardize their own retirement in terms of when they can retire and how comfortable that retirement can be."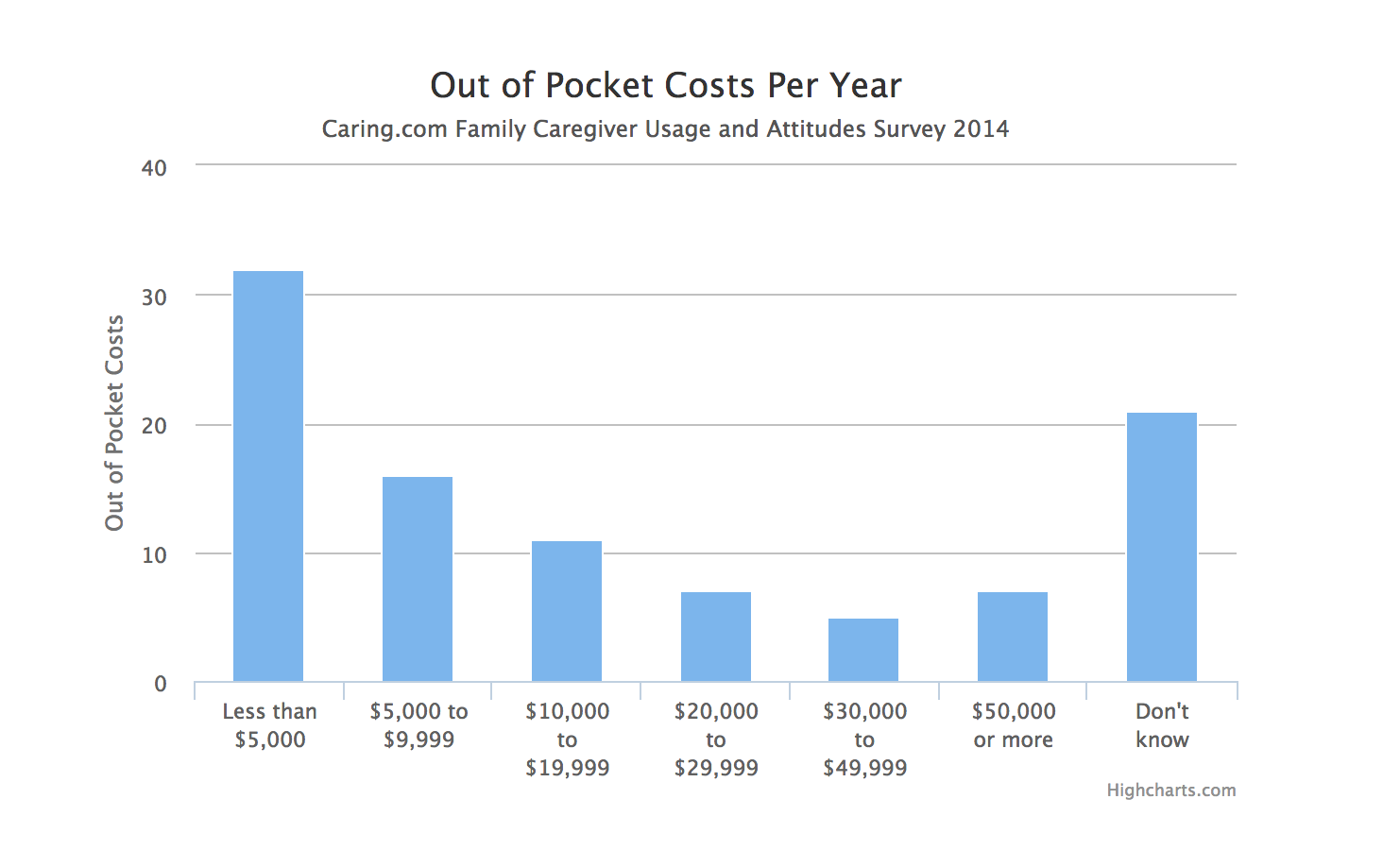 Senior Care Cost Index | Next: Caregiving and Career: Tips for Making It All Work