Reverse Mortgage
Reverse Mortgages Explained
94% helpful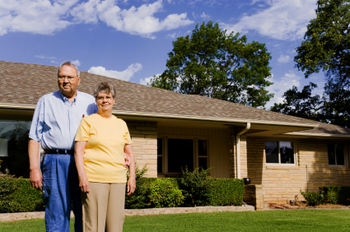 At first glance, reverse mortgages -- loans that enable older homeowners to withdraw money from the principal they've paid off on their home -- seem like the perfect financial solution for many older adults who are in need of money. They get cash for daily living expenses or home improvement projects, they have no more monthly mortgage payments, and best of all they can live in their own home for the rest of their life. What could be better?
But it doesn't always work out that way. Reverse mortgages are an attractive option for many people -- but not for everyone. There can be hidden fees and costs, shady loan providers, and unforeseen consequences down the road.
Here's the basic rundown on reverse mortgages to help you decide whether they're the right choice for your family.
How is a reverse mortgage different from a regular home loan?
Nearly everyone with a home mortgage is familiar with the concept of a home equity loan: the lender loans a lump sum or gives access to a line of credit with the home as collateral. As homeowners make monthly payments, they build up equity in the home, eventually owning the property outright.
As its name suggests, a reverse mortgage turns the concept of the traditional home equity loan on its head. Under a reverse mortgage, the homeowners convert the equity they've built up over time into cash, in the form of either a lump sum, a monthly payment to the owner, or a line of credit. Unlike a traditional home loan, a reverse mortgage has no monthly payments -- no repayment is required until the owners sell the home or are no longer using it as a principal residence. The lender recovers the principal plus interest (interest rates are tied to U.S. Treasury bond rates, and over the life of the loan they can range from 2 percent to 10 percent, depending on which type of reverse mortgage they choose). When the home is sold, the remaining equity in it goes to the homeowners or their heirs.