MorningStar Assisted Living & Memory Care of Happy Valley
14391 SE Princeton, Happy Valley, OR 97015
Offers Memory Care and Assisted Living
Photos of MorningStar Assisted Living & Memory Care of Happy Valley
Request Pricing
By clicking "Get Costs", I am providing express written consent to receive calls including automated/pre-recorded calls and automated texts for which I may incur a cost, as well as emails from Caring and its partners. I understand I am not obligated to provide this consent to utilize Caring's service(s). I acknowledge I was able to review the Agreement to be Contacted, Terms of Use, and Privacy Policy. This site is protected by reCAPTCHA and the Google Privacy Policy and Terms of Service apply.
Reviews of MorningStar Assisted Living & Memory Care of Happy Valley in Happy Valley, Oregon
Matt
MorningStar Assisted Living & Memory Care of Happy Valley was only a few years old, but it's a very nice facility. The staff was very welcoming and friendly, and they had a lot of activities. This place would have been my second choice for my mom. The first tour was fine, it was later on when I told them no that the attitude changed, which did not make me happy. Their rooms were adequate, not big, but very nicely laid out. They had a nice kitchen in them and a view of the center courtyard when we looked out it. They had a very nice dining area and a coffee bistro. I didn't experience the food, but everything there was nice. They had a small kinda an atrium outside in the middle of the facility, which was nice, they had plants and flowers in there, but it was small. They had a nice library, an art room, they had like a game room, and they do a little bit of outdoor activities.
Tawnya
We were impressed with MorningStar Assisted Living & Memory Care of Happy Valley. I think that's my favorite for my mom. It was very clean, very bright, very open, and the people we encountered were extremely friendly. It felt like the residents had a lot of freedom as to obtaining meals when they wanted and what they wanted. The rooms that we saw were very spacious. We like the feel of it overall, and the location is really nice for us. The staff who gave us the tour was very knowledgeable. The studio was open and not staged, but we saw a one-bedroom and a two-bedroom that were staged, so you could see a layout of how furniture would fit and such, so that was helpful. They sent us home with a little pastry, which was nice. We'd like to take my mom out there and do a meal and a tour with her at some point in the near future. We saw the opportunity for residents to do everything from reading, and there's an opportunity to have your nails done and your hair done. They have a massage location, and somebody can come in and do massages. They also have games. They have an activities director. Lots of different activities and events were going on. It was also beautifully decorated for Christmas; it was very classy looking.
Provider Response
Walking our halls and getting better acquainted with our deep motivations to serve is the surest way to build trust. Thank you very much for your growing interest in MorningStar. We are here for you!
Christy
I am a friend or relative of a current/past resident
We're really happy with MorningStar Assisted Living & Memory Care of Happy Valley. It's really good. The facility is beautiful and clean. The staff is amazing. They are efficient, friendly, and quick to help my father-in-law's family members and him whenever needed. They provide every piece of information. We needed to have a facility that could accommodate him within a week, which was fast, and they managed it without any concern. It was perfect. We highly recommend them. There is a lot of activities provided that seem appropriate and they're encouraging him to do them, but we've only been there three days. Compared to what other costs are in the area, it seems fine. Value for your money and based on what the other places are, it's comparable for sure.
Provider Response
Thank you for those words. We were made to lift out the best in each other. It's a sacred honor to do so under the MorningStar roof.
Reviewer030820
I am a friend or relative of a current/past resident
My parents are doing great at MorningStar Assisted Living & Memory Care of Happy Valley. The staff is awesome. They did painting, they do church, they have piano players coming in, ice cream socials, they go shopping, and they play some games upstairs. They have an exercise room, salon, library, computer room, and a meeting room off of the dining room that people can have family over to have dinner. They have a 1-bedroom apartment, which I like because it didn't have a door into the bedroom. We've been pleased with the services. It's brand new, and it's really nice. They've been very pleased with the food. They allow pets in the facility, and my parents have their pet with them.
Provider Response
How kind of you to take the time to pen these words! We humbly receive your commendation of the service we proudly deliver
Services and Amenities of MorningStar Assisted Living & Memory Care of Happy Valley in Happy Valley, Oregon
Room and housing options
Companion Suites: We do offer companion suites
General
Pets Allowed: Small pets allowed
About MorningStar Assisted Living & Memory Care of Happy Valley in Happy Valley, Oregon
MorningStar Assisted Living & Memory Care of Happy Valley proudly brings the finest assisted living Happy Valley Oregon has to offer. MorningStar is a true home distinguished by comfort, wellness and love, made possible by a team that understands how to provide residents with a quality of life other assisted living communities simply cannot match.
Our unique brand first emerged in Greater Portland with the opening of MorningStar of Beaverton in Fall 2018. And now, a year later, we present our second senior community, offering 61 graciously appointed suites for assisted living with configurations that include spacious studio, one-bedroom and two-bedroom floor plans (some as large as 865 square feet). Within our Reflections Neighborhood, we offer 27 secure suites devoted to the individualized, specialized care of residents with Alzheimer's disease or other forms of dementia.
MorningStar of Happy Valley enjoys a picturesque setting in an affluent residential neighborhood, just three miles from Interstate 205 to the southeast of Portland. Our community is bordered to the east by the popular food-cart park, Happy Valley Station. The shopping and entertainment of Clackamas Town Center is a mere 10 minutes away on Sunnyside Road.
Discover What Sets Us Apart from Other Communities
With a gorgeous, warm interior designed by the award-winning senior interior design specialist, Thoma-Holec Design, residents are sure to feel right at home. Our inviting common areas include a 24-hour bistro with full bar; life enrichment room; spa; fitness and wellness center; massage/therapy room; salon; library and game room; theatre/chapel; and more. MorningStar of Happy Valley is situated on 2-acres and our expansive outdoor amenities include courtyards featuring artwork and trellis as well as a barbecue and fire pit and strolling paths.
As a resident, you will have personalized support with the activities of daily living including 24-hour Care Managers, full-time licensed nurses, medication management, care plan reviews, and other services. We also offer a range of wellness programs and activities.
MorningStar of Happy Valley represents the finest in senior living with our distinct mission statement: "to honor, to serve, to invest." With a foundation built on honoring God, valuing all seniors and selecting staff with a felt calling to serve, we are honored to create a true "home" for residents.
Help seniors by writing a review

If you have firsthand experience with a community or home care agency, share your review to help others searching for senior living and care.
Request Pricing Information
By clicking "Get Costs", I am providing express written consent to receive calls including automated/pre-recorded calls and automated texts for which I may incur a cost, as well as emails from Caring and its partners. I understand I am not obligated to provide this consent to utilize Caring's service(s). I acknowledge I was able to review the Agreement to be Contacted, Terms of Use, and Privacy Policy. This site is protected by reCAPTCHA and the Google Privacy Policy and Terms of Service apply.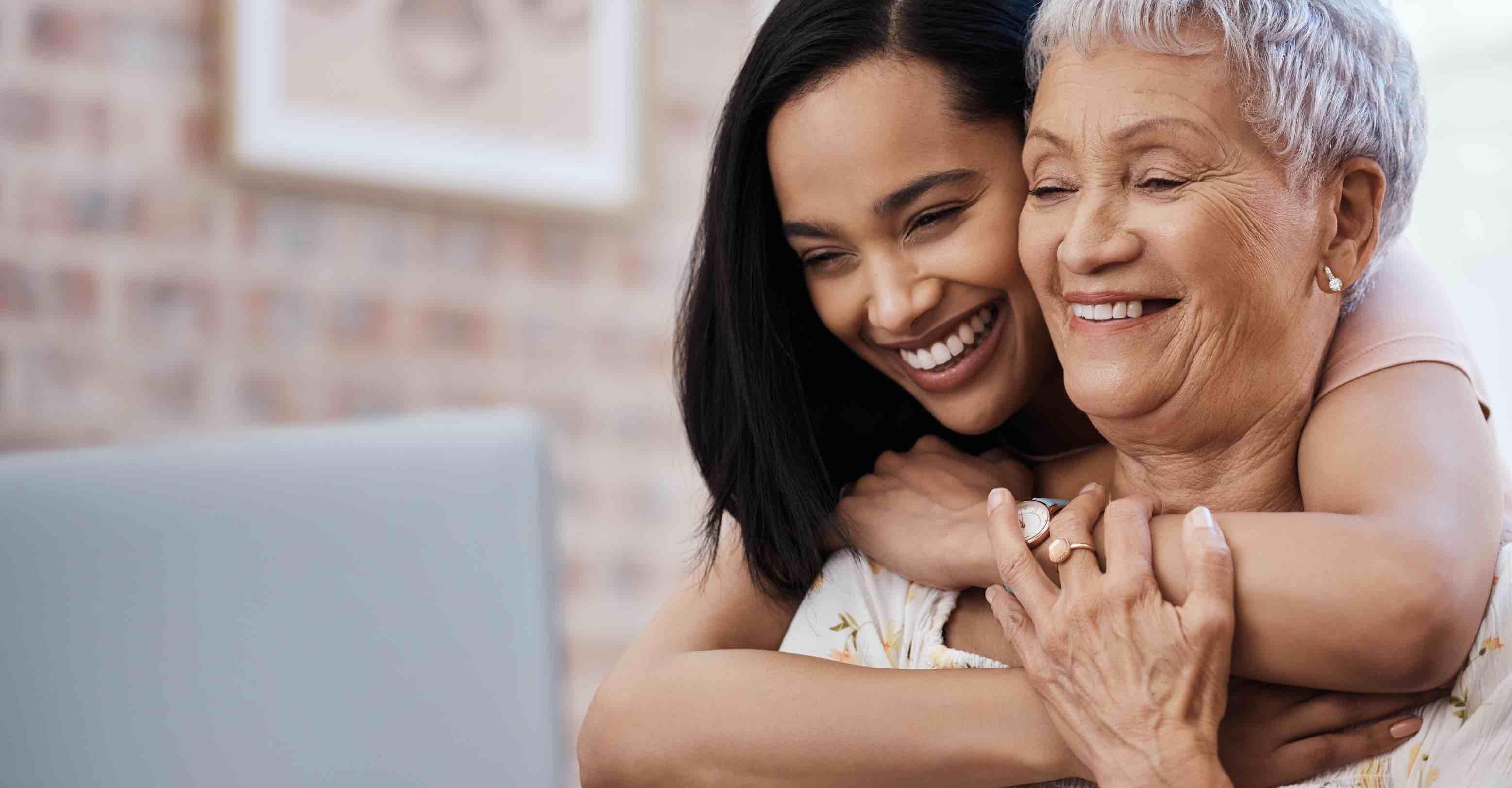 Compare costs, photos & reviews of senior living and care options near you.
Questions?
Call to speak to one of Caring's Family Advisors, or submit a request for more information here.
Costs for MorningStar Assisted Living & Memory Care of Happy Valley in Happy Valley, Oregon
Memory Care
Memory Care is specifically designed to meet the needs of those with Alzheimer's or other forms of dementia. Specially trained staff members assist with activities of daily living (such as bathing and dressing) and provide therapies to slow further loss of cognitive abilities.
Assisted Living
This level of care provides support for those who need help with personal care needs such as cleaning, bathing, and dressing. Residents selecting this level of care are treated to many amenities in a home-like atmosphere, while getting support in their daily lives.
Didn't find what you were looking for?
Caring's Family Advisors can help answer your questions, schedule tours, and more.