5820 Carmel Rd, Charlotte, NC 28226
Offers Memory Care and Assisted Living
Photos of The Pines on Carmel
Request Pricing
By clicking "Get Costs", I am providing express written consent to receive calls including automated/pre-recorded calls and automated texts for which I may incur a cost, as well as emails from Caring and its partners. I understand I am not obligated to provide this consent to utilize Caring's service(s). I acknowledge I was able to review the Agreement to be Contacted, Terms of Use, and Privacy Policy. This site is protected by reCAPTCHA and the Google Privacy Policy and Terms of Service apply.
Reviews of The Pines on Carmel in Charlotte, North Carolina
3.9

4.3

0.0

1.0

0.0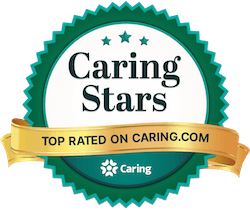 theylie
I am a friend or relative of a current/past resident
Found dad in insulin shock all alone in dining room. Nurse offered no help. Had to call 911. Never bathed dad regularly. Left poop on wheelchair. Wouldn't do laundry as required. Food was awful. Gave wrong food to a diabetic. No one ever around to help. Staff lied about services. Money was stolen. I hated the place for dad.
Provider Response
Hello, We take these allegations seriously and would encourage you to reach out to us directly so we can discuss the situation further. Please get in touch with us to provide more information.
Glenda
I am moving into The Pines on Carmel. I liked that it was open and airy with lots of windows and lots of lights. They had several outdoor spaces. They had several different sizes of apartments and I had to bring my own appliances. The staff that I met was very good.
Provider Response
Hello! We value your opinion and experience with us here at The Pines on Carmel. Thank you again for leaving a positive review, and we hope you share your positive experience with others!
Elane
I visited The Pines on Carmel. I like that they had on-staff physical therapy and occupational therapy. They had social gatherings. They do things for the family and the members there on holidays, like Fourth of July, Christmas, and Thanksgiving. I also like that they are able to help with the patients, such as taking them on outings and errands. They provide three meals a day. I wish that sometime in the future that they are able to have breakfast or lunch in the table area outside. They have to provide some shading for that to happen, though. The staff were very helpful, informative, and pleasant to talk to. The facility was very clean, very nice, up-to-date, and well-kept.
Provider Response
Hello! We want to thank you for leaving a positive review with us. Here at The Pines on Carmel, we strive to give our residents, family members, and staff excellent care. We hope to continue having positive experiences with you in the future.
Shannon
The Pines on Carmel was great. It was clean. It was the perfect layout. I loved the facility. I just have to figure out help with the financing, but the facility itself was great. The people were friendly. I love the setup of the room. It's very easy to navigate and very homey. The staff was very, very helpful and very patient. We looked at the dining area, but we didn't sample any of the food. They had a TV room with books and stuff, and then they had some outdoor seating areas that were pretty.
Tom
The Pines on Carmel gave us a complete tour. They let us talk to different people, the person that was our escort was very knowledgeable. It was a nice, concise tour and educational meeting. The place was clean and neat, it's a little older building but was well kept. The staff who gave the tour was very easy to talk to and knowledgeable of the system. There was a beauty salon, which sounded pretty nice, a smoking area, and it had a courtyard there. It was more homey than institutional.
Donald
Charlotte Square was a very nice facility. The memory care unit is separate from the main building. The staff was very friendly. The rooms were very nice. I saw more of the people out doing things there than any of the other two that I went to. From what I saw, the food looked very good. I would have no complaints over the types of food and the amounts of food. From what I heard, they will especially make things for people that they can accommodate.
Regina
I went over to Charlotte Square, but they're not doing tours over there. I didn't know that until I was there. The lady came out and spoke with me. She said they're not doing any tours due to COVID. After I spoke with her I decided that was not the place I wanted my dad to be anyway. The grounds were nice and well kept. The staff was informative and friendly. The grasses were cut, and everything was trimmed. It was almost immaculate. There wasn't any trash around. It was very clean. She gave a short description about what they do and the pricing, and basically saying that they do memory care. It was very short. I only talked to her maybe for five minutes.
Linda378842
They were very friendly, efficient, and clean at Charlotte Square. They were helpful as far as the paperwork, and it's a community where they do accept Medicaid; that was one of the things that we were looking for. I liked the location. It's close to my home as well as to my office, and the residents seemed to be enjoying their atmosphere.
Kathie8
Charlotte Square was a nice facility. The lady who we met with was very helpful and very nice. I saw the rooms in the memory care unit; they were clean and big enough and looked very nice. I saw some of the residents in the common areas laughing, singing, and dancing with the aides, and they looked like they were enjoying themselves. It was really nice. It's very peaceful there and not crowded.
cdayton
I visited this facility with a friend who was seeking care for her elderly father. It's a really pretty facility, located in a gorgeous and convenient part of Charlotte. The atmosphere upon entering the facility was great. It was neat and clean, without odors. The reception staff and admissions staff we spoke with were extremely friendly and several members of nursing smiled and said hello as we walked through. The atmosphere of this facility was further enhanced by some lovely piano music and I also saw several residents participating in a group activity. The grounds were also lovely and well manicured, with plenty of outdoor space for residents to enjoy. My friend and I toured the memory unit and really liked that, though it was a locked and secure unit, it didn't feel like a locked and secure unit. The hallways were in an atrium like setting, allowing for plenty of natural sunlight and giving almost an outdoor feel to the area. I did see a couple of residents wandering the halls but they looked happy and not lost. I also saw one staff assist a resident in a very respectable way when she appeared to be looking for her room. It was nice to see the staff offer assistance but still respect the resident at that individual's greatest level of independence. That is something I think is lacking in some other memory units. Ultimately, I would have to say that I would highly recommend this facility. It has a great atmosphere, friendly staff, and good amenities to allow for a more home like feel.
Harriett111
I was not in need of Senior Assisted Living Care at the time that I visited this facility to do some volunteer work with my children. Upon entering this facility I immediately decided that it would be exactly what I would be looking for if ever the need presented itself. We are still not willing to put our loved ones in assisted care but would settle for nothing less that this if we were ever forced to.
Patrick F.
Charlotte Square was extremely cooperative in getting my mother admitted when she was unwilling to go in. This was necessary because mom was not cleaning herself, nor was she getting out of bed in the morning, taking her medicine or eating properly. Charlotte Square is an assisted living facility that has a very narrow level of care. Assistance is provided for cleaning and changing bedding etc., however, residence are not reminded to come to meals, or to make hair appointments, nor are they assisted in eating at their meals. Getting to meals was not a problem for mom, nor was feeding herself, but when she broke her arm the administrators declared that mom was no longer within the stated level of care for Charlotte Square and had to move. This presented an awkward, almost crisis situation for me due to mom's changed level of care, that Charlotte Square was unwilling to accomodate.
Services and Amenities of The Pines on Carmel in Charlotte, North Carolina
About The Pines on Carmel in Charlotte, North Carolina
Bank on having the time of your life at Charlotte Square, where a full calendar of activities and social programs, in addition to apartments with thoughtful amenities and services, offers a rewarding, enriching lifestyle. Our community provides Assisted Living and Memory Care in Charlotte, North Carolina, in a relaxed atmosphere of warmth and caring that promotes companionship among residents and staff. Porch areas with wooden rocking chairs and beautifully decorated sitting areas and living rooms around our community invite residents to relax and read a good book from our well-stocked library or strike up a conversation with their neighbors. Our spacious studio apartments are equipped with a number of safety features including emergency call buttons to provide peace of mind , individual climate controls and wall-to-wall carpet for the comfort of our residents. Charlotte Square hosts many recreational programming events held in our community, while residents also have many shopping, dining and entertainment options right at their fingertips with downtown Charlotte less than 30 minutes away. The ideal location also affords great healthcare options nearby.
Help seniors by writing a review

If you have firsthand experience with a community or home care agency, share your review to help others searching for senior living and care.
Request Pricing Information
By clicking "Get Costs", I am providing express written consent to receive calls including automated/pre-recorded calls and automated texts for which I may incur a cost, as well as emails from Caring and its partners. I understand I am not obligated to provide this consent to utilize Caring's service(s). I acknowledge I was able to review the Agreement to be Contacted, Terms of Use, and Privacy Policy. This site is protected by reCAPTCHA and the Google Privacy Policy and Terms of Service apply.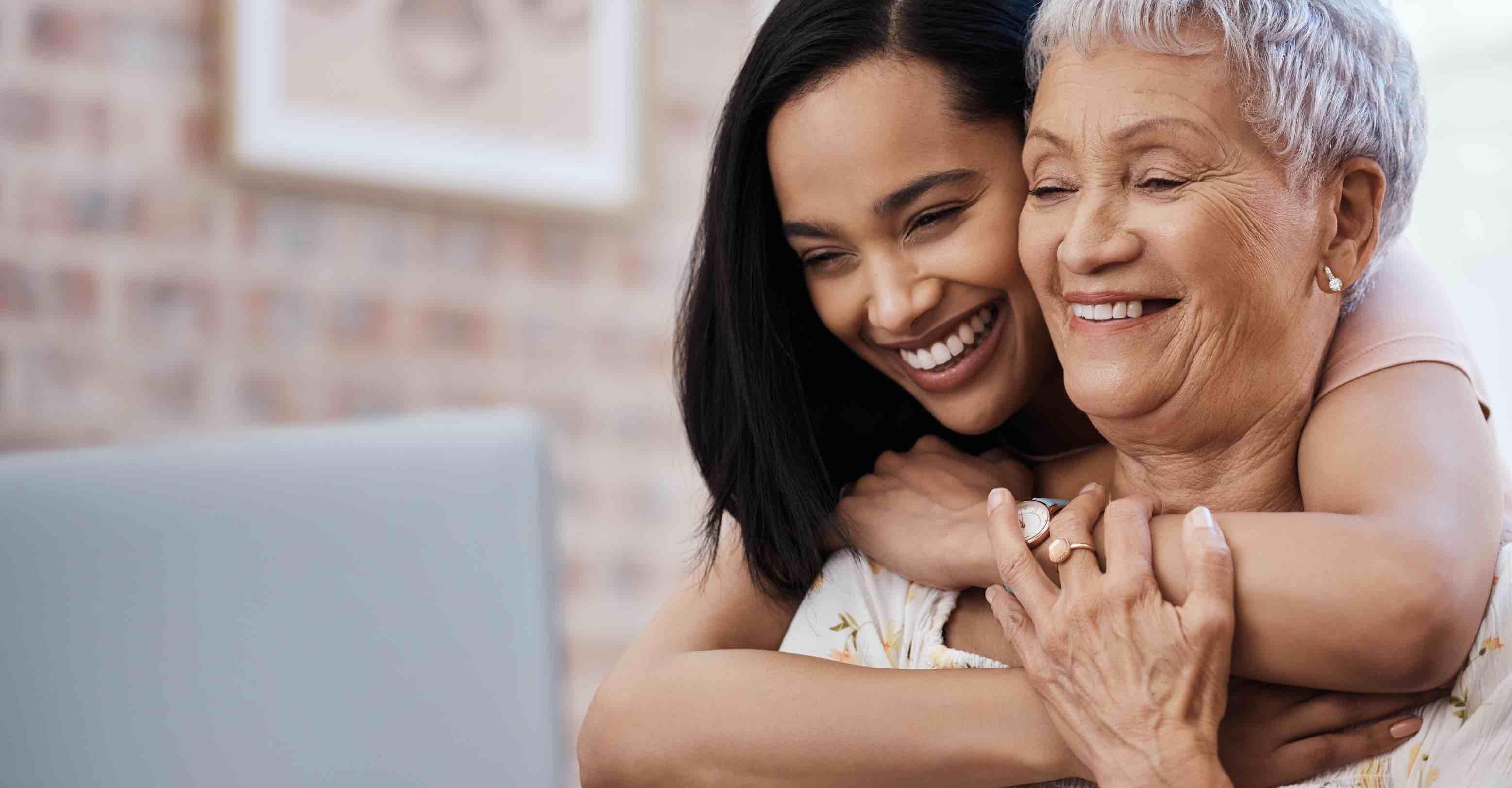 Compare costs, photos & reviews of senior living and care options near you.
Questions?
Call to speak to one of Caring's Family Advisors, or submit a request for more information here.
Costs for The Pines on Carmel in Charlotte, North Carolina
Memory Care
Memory Care is specifically designed to meet the needs of those with Alzheimer's or other forms of dementia. Specially trained staff members assist with activities of daily living (such as bathing and dressing) and provide therapies to slow further loss of cognitive abilities.
Assisted Living
This level of care provides support for those who need help with personal care needs such as cleaning, bathing, and dressing. Residents selecting this level of care are treated to many amenities in a home-like atmosphere, while getting support in their daily lives.
Didn't find what you were looking for?
Caring's Family Advisors can help answer your questions, schedule tours, and more.