Photos of Highview Hills
Request Pricing
By clicking "Get Costs", I am providing express written consent to receive calls including automated/pre-recorded calls and automated texts for which I may incur a cost, as well as emails from Caring and its partners. I understand I am not obligated to provide this consent to utilize Caring's service(s). I acknowledge I was able to review the Agreement to be Contacted, Terms of Use, and Privacy Policy. This site is protected by reCAPTCHA and the Google Privacy Policy and Terms of Service apply.
Reviews of Highview Hills in Lakeville, Minnesota
Terri
I've toured the Walker Methodist Highview Hills, which is fairly new. It was a very exquisite place and had a workshop and a craft room where they had all kinds of hands-on and electric tools. They had a most beautiful, adoring dining room with a lovely kitchen right out front with like an old-time snack bar right in front of the kitchen where you could sit. They had lovely storage rooms and the rooms were smaller, they weren't big enough. But for all the amenities that they have, it's just way too expensive for us. It's right across from a ball field where adults and children play. It's a lovely place, but it's just way out of our price range. The person who gave the tour was a very nice person, but she was in a hurry to get us through because my husband had to sit down once. They offered us a meal but we declined when we found out the price. They had a library, a music room, a religious area, a crafts room, a salon, and underground parking. They also have storage, and they have a bus that drives you to places.
Mrs. Olson
I am a friend or relative of a current/past resident
My husband and I currently live in a 2 bedroom Independent apartment. He attends Memory Care 4 - 6 hours per day. I have dealt with many problems on his behalf including the administration of his eye medication. Currently, the staff "sets up" all his medication, and I handle the administration of all medication to assure his safety. Highview Hills in Lakeville is an attractive building, and our apartment is very nice. Although we have a nice kitchen, cooking had become a problem for me before we moved, and I looked forward to having meals prepared for us. Now that we are here, we face the daily reality of commercially prepared meals including french fries, potato chips, tater tots and other potato types on a regular basis. For people on low sodium (or no sodium) diets, the food served here is less than desireable. The featured meat for Easter Sunday dinner is 'carved ham'. We are required to pay extra for this Easter dinner. There will be a 'salad'. One single salad which is actually a pretty big deal because salads are not a high priority on the regular menu. Vegetables are few and very bland. Fruit is very rare. There is a Parfait -- yogurt dessert which includes a few berries on the Sunday menu. Some days, there is a fruit pie offered for dessert. The pie pieces are very small and contain very little fruit. How may daily servings of fruit are recommended for a healthy diet. How many daily servings of vegetables are recommended for a health diet? Highview Hills falls far short of the recommended fruit and vegetable servings. There is a very limited menu from which to order with few vegetable choices included. Most of the staff is friendly and do a really good job. There are planned activities every day. Currently, there is no Activity Director on staff. There is a Chaplain who provides worship and bible study on certain days.
Norma S.
We will be moving to Highview Hills on the first of April. They had friendly people and a good atmosphere. I would describe it as being on a cruise without the water. The food was good. They take your order at the table and gave you a two-hour window for each meal. You would get one meal with your rent each month and you could buy additional meals if you wanted. There was a garage available for an extra cost. They had outings. We stayed there for two weeks last summer and enjoyed it very much. The people were warm and friendly. It was located in a nice, small town close to everything. When we walked in, there was a nice, warm, welcoming lobby. There was coffee and tea available anytime during the day and night. There was a room where you could entertain your guests. The dining room was open, airy, and sunny. There was a menu from which you could choose what you wanted to eat. There was a library, a hair salon, exercise room, craft room, a movie theater, a big room where they could have church services, or play games, like bingo. If you were hungry during the day, you could go to the snack bar and buy something. There was a little grocery store there where they kept important items you might need. It was very lovely.
Visitor478611
Walker Methodist has a good program and building. My husband has Parkinson's, and they have a Parkinson's program. It's very nice. They have a two-bedroom with a little den and the square footage is 1,200. They keep everybody really busy and have lots of dinners and going out to grocery stores and to other things in the community. We have eaten there several times as guests, and it's very good.
Caring Son23
I am a friend or relative of a resident
My mom is a resident of Walker Methodist Highview Hills. I think the staff and the people working there has been doing a great job so far. The dining room and the food has been really good. The rooms are nicely decorated too. I really like the screened balcony that they have. They also have activities like going to the movies and a lot more.
George27899650
Walker Methodist wants about $8,000 a month to live there. It's a very deluxe operation, but we can't afford to go there. We don't care that much about it. It has everything. They showed me through there and they're very nice people. It's a lot of people living in one building, but everything is very neat. A very big building. It's spacious and it's all nicely decorated. It's a very nice looking place. It's as good as it can get. When you go for breakfast, they give you a big fancy menu and you get waited on. You could get drinks before breakfast, too. It's like living in some high class hotel on the ocean. It's just very high class. The dining room is very beautiful. They have a program of activities. They have a lot going on there all the time.
Caring78905950
I am a friend or relative of a resident
My mom has been situated in a place called Highview Hills. It has been awesome. She is independent, so she really doesn't need a lot of care, but there are people there that she can talk to, and everything she needs is right there. She has made friends, so she is very happy with her move. I think they do a really good job. They're all caring. They understand old people. They are just very kind there. I think they just make a very warm and caring atmosphere. It is a fairly large facility. It is also a newer building. I feel it is very clean and very kept up. It is just always clean-looking. Compared to some we went into, this is excellent. They have independent all the way up to memory care. They have everything there. The way they are set up there, my mom really wouldn't have to move her apartment if she does need help, which I really like.
Explore Nearby Care
Expand your provider search by geography and care type.
About Highview Hills in Lakeville, Minnesota
Highview Hills is a senior living community nestled in Lakeville, Minnesota, right across the street from Quigley Syme Park and close to Heritage Library. Residents are impressed by the facility's many amenities, which include a library, a hair salon and a movie theater. Residents are kept busy with a variety of daily activities, such as table games and outings. The facility serves restaurant-style meals in its dining room, and visitors are impressed by the large menu and the food, which is described as delicious. Visitors also compliment the facility's caring staff, who they say create a welcoming atmosphere for residents.
Help seniors by writing a review

If you have firsthand experience with a community or home care agency, share your review to help others searching for senior living and care.
Request Pricing Information
By clicking "Get Costs", I am providing express written consent to receive calls including automated/pre-recorded calls and automated texts for which I may incur a cost, as well as emails from Caring and its partners. I understand I am not obligated to provide this consent to utilize Caring's service(s). I acknowledge I was able to review the Agreement to be Contacted, Terms of Use, and Privacy Policy. This site is protected by reCAPTCHA and the Google Privacy Policy and Terms of Service apply.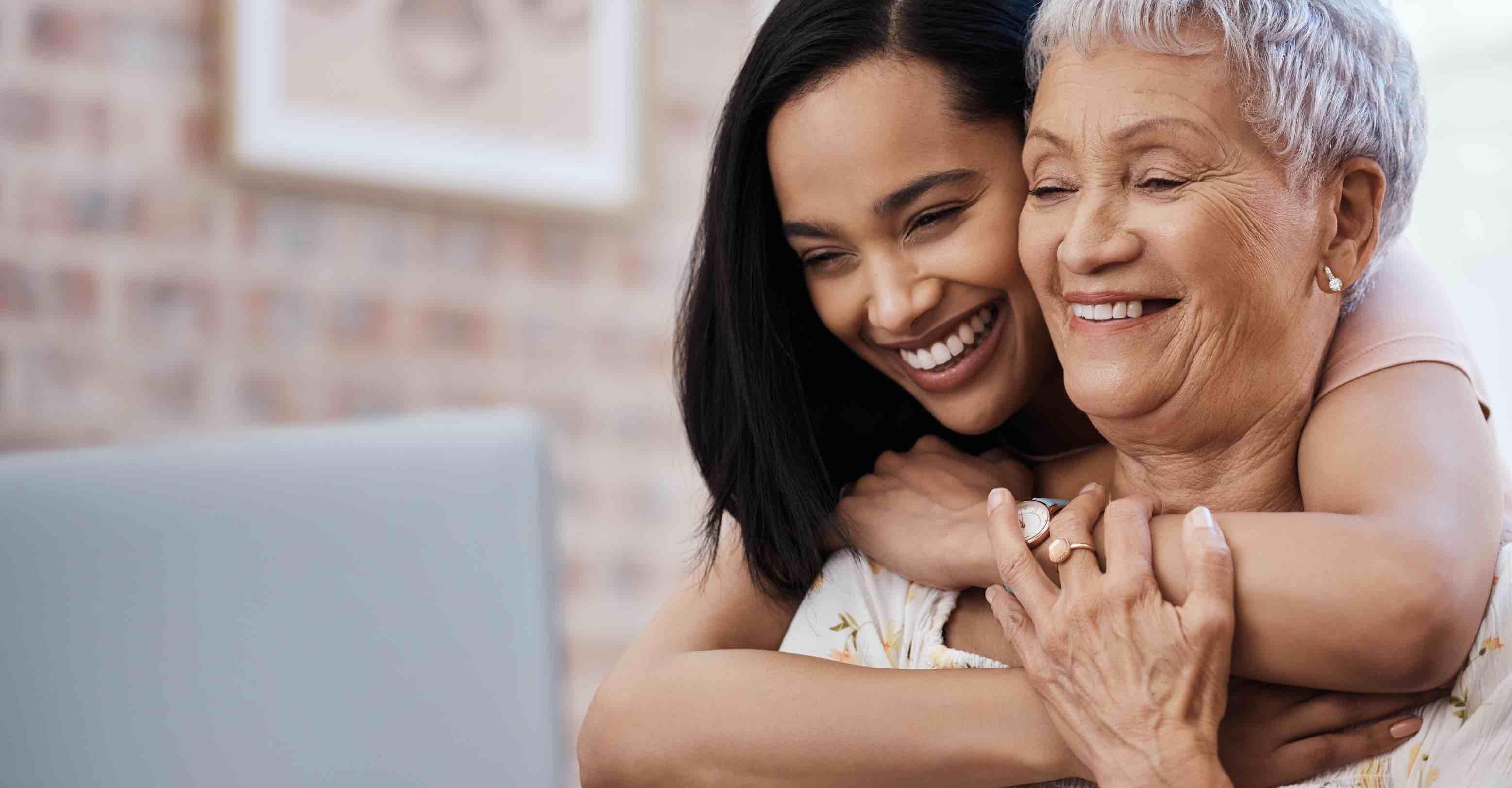 Compare costs, photos & reviews of senior living and care options near you.
Questions?
Call to speak to one of Caring's Family Advisors, or submit a request for more information here.
Didn't find what you were looking for?
Caring's Family Advisors can help answer your questions, schedule tours, and more.