🎉 PROMOTION Sign by 11/30 and get a free month's rent & $500 to cover moving expenses
22 Simsbury Road, West Hartford, CT 06117
Offers Assisted Living and Memory Care
Photos of Brookdale West Hartford
Request Pricing
By clicking "Get Costs", I am providing express written consent to receive calls including automated/pre-recorded calls and automated texts for which I may incur a cost, as well as emails from Caring and its partners. I understand I am not obligated to provide this consent to utilize Caring's service(s). I acknowledge I was able to review the Agreement to be Contacted, Terms of Use, and Privacy Policy. This site is protected by reCAPTCHA and the Google Privacy Policy and Terms of Service apply.
Reviews of Brookdale West Hartford in West Hartford, Connecticut
Debra
We went to Brookdale West Hartford to tour the community for my mom. It's a very nice facility. Everybody there was very friendly, helpful, and very professional. The facility appeared to be clean. The rooms were of more than a reasonable size. We were told about all the activities that are provided. I think the only reason I can't give them a five is just the cost.
Kristy
The rooms at Brookdale West Hartford were lovely. The one that I looked at has been newly painted and newly carpeted. The cabinets in the little kitchenette were in good condition, but could still be updated. It's a small kitchenette with nice countertops, so it's adequate and I liked that. The bathroom was nicely set up, too. The only thing was they did not have a lot of closet space/storage space.
Barry
I am a friend or relative of a current/past resident
My brother has been at Brookdale West Hartford, and he's been treated exceptionally well. The nurse is terrific. The wellness court director is terrific. The one who actually rented us the space was unbelievable. Everybody has just been so good. My brother has some real issues right now, and they've been so understanding of his needs and his condition. He's been hurt for a while, and this is the first time we've really been comfortable with the care, attention, and understanding. We're delighted with Brookdale West Hartford. It's very expensive, but we have to say it's fine. It suits what he needs. I would say it's competitive. He's got a studio that's very large and very comfortable for him. When you walk in, it's just very warm and homey. There's a really nice dining room, and the food is terrific. There are TV rooms and a library. They had a musician in today, a guitar, and a singer singing songs that most old people would know. Every day they have a whole list of things that are going on that are very good, so the facility itself has got really everything we want. I'm just absolutely very impressed with the staff. The leadership team there is the best we've seen.
FP
I am a friend or relative of a current/past resident
My sister was in Brookdale West Hartford. It's excellent. The staff was very good and we had nothing but sincere, caring people there. Choosing them was the best decision we've made. She was there for five months, and she was in a 2-bedroom apartment that she shared. It had a living room, and they had all the other facilities. It was a very good arrangement. They had some wonderful activities, and they tried to make it entertaining. The staff worked very close with them. They did a wonderful job, and they really cared. We got that feeling from the receptionist all the way up. They had a beautician that came, and they had a sunroom with plants. It's three floors, so there were a lot of things going on.
Teri
I am a friend or relative of a current/past resident
My brother moved into Brookdale West Hartford, it's good, and he likes it. The staff is good, and he has a studio apartment. They have painting, puzzles, and a lot of different stuff that they do. They have a library, and a beautiful wrap-around porch that's absolutely gorgeous.
LT
I am a friend or relative of a current/past resident
My mother-in-law has moved into Brookdale West Hartford. The place is very clean. The people are very friendly. However, my mother-in-law is having trouble adjusting. The staff is very good. They call us when something unexpected happens. My mother-in-law is clean, she gets her hair done, her clothes are always neat and clean, and they help her go to the bathroom. They're awesome. Her room was redone. It has new carpet, tiles, and paint. The bathroom is a very good size. If my mother-in-law needs assistance at some point in the bathroom, there is plenty of room in there for people to move around and help her. The room itself seems a little sterile, but that's our problem because we haven't brought anything in to put on the wall yet. Nevertheless, it is very clean, and there is plenty of space. She has a small kitchenette, a fridge, a little counter space, and drawers if she wants to keep snacks. They have loaned us furniture until we can get the stuff that we ordered for her delivered, which will be at the end of the week. The furniture has been adequate and the closet space is good. Brookdale West Hartford is just a great place. They have books available for the residents. They have a small outside patio area on the top floor. They have plants out there and places for the plants to sit and relax. My mother-in-law is in the secure dementia units, so she is limited, and she can't go out on her own. The dining area is very nice. The food seems to be very good. They have a nice piano in the day room. They have a sing-a-long scheduled. They pick what they want to watch on TV. The price is a la carte. We pay a flat fee for the room and the food. Price-wise, we are able to better manage her funds, hopefully for the long-term.
Vernice315414
I am a friend or relative of a resident
Brookdale West Hartford is very nice. The staff is very good. They have quite a few activities, like bus rides, exercise, karaoke, and stuff like that. I do not want to move my relative because I am quite satisfied. The food is excellent. She is very happy in the community. The room is good for one person. She has her own TV, radio, and bathroom. I will recommend this community. However, you have to pay big money to live there, but it is very good and very nice.
Anonymous Lovely Visitor
I liked Brookdale West Hartford quite a bit. It's comparable in terms of the set-up, and organization. It's small, friendly, and welcoming.
Caring114272550
My mother was at Brookdale West Hartford. They didn't know how to deal with dementia patients. The apartment was fine, and it was a beautiful place; however, they made a lot of promises that they didn't do. Some staff was caring, but there was some intolerance.
Provider Response
Thank you for taking the time to visit and provide feedback. We take your comments seriously and are committed to providing quality care and services to our residents. Your feedback has been shared with our management team for review.
Beth42
They were good at Brookdale West Hartford, but I think it was just a little too small for my mother-in-law. That was the only drawback. Other than that, they were lovely. The staff seemed lovely, and the residents seemed very happy.
Caring792683
Everyone was pleasant at Brookdale Place. The place was very well maintained. It had a clean environment. They had activities like monthly birthday parties. They also had table games like puzzles and backgammon. However, the rooms were not as modern as I thought they might be. It would be better if they could make the kitchen area be a little bit more modern as they had dated fixture like the counter tops and sinks.
David71383150
Brookdale was around a busy highway. I don't think there was enough space there for the residents to walk around. I saw different-sized rooms and some of them had a wonderful view. The rooms had nice different styles so they did have some that looked like studios and others that were much larger which did impress me. The dining room was very impressive because it gave the patients some options. They had snacks as well as food.
amckin
I am a friend or relative of a resident
The apartment my great grandmother lived in was very nice. She had her own living room area and a bedroom. It seemed very residential and not like she was living in a retirement home. The atmosphere was nice and not hospital-like. I did not personally have much experience with the staff, but my great grandmother indicated that the staff took good care of her.The facility was also very aesthetically pleasing. There also were many amenities at the facility from what I was told.
Nanty
Brookdale Place is attractive. Everyone was very receptive and very polite, but I certainly can't handle the cost involve. Also, it's a bit of a distance from my daughter's home. It's too far away to come and visit.
lhunter
I thought that this place was really nice, or at least as nice as it could be. Places like these usually feel similar to a hospital but Brookdale was not like that at all. It was very comfortable, beautifully decorated and actually felt like a cozy home. The dining area was very nice too, and it was nice knowing that they could get things to eat whenever they got hungry, not just when the kitchen was open. I thought that the staff was very nice too. Everyone seemed to really care, and they didnt seem to just be there to "do their job" and then go home. They were geniune and very knowledgeable and able to answer any and all of the questions that we had, which was nice. The residents that I saw when we went were also very nice, and everyone seemed happy to be there, Im sure this differs from resident to resident, but all the residents I saw appeared to be content in their surroundings. I went there very nervous, and left feeling very positive.
sopi
Brook dale Place of West Hartford is aimed at providing a better life for every member of the facility. All basic amenities of life are available nearby. All kind of facilities are provided to all residents within well constructed and beautifully renovated rooms. Compound is generally neat and clean with a better share of horticulture. All residents have the option to undertake activities as per their interest thus enjoying. I learnt of this activity through my friend and later I visited that. Health facility is extended for all residents in the form of nearby hospitals; however, nurses are available round the clock to look after the residents. Food quality is good and necessary input from nutritionists and physicians is sought with regards to fats and calories. This facility is full of residents who are living as a family in that community and activities are streamlined to let the bond of friendship remain intact. A good facility as a whole.
Services and Amenities of Brookdale West Hartford in West Hartford, Connecticut
About Brookdale West Hartford in West Hartford, Connecticut
Brookdale West Hartford provides our residents with lifestyles, housing, and services in comfortable surroundings combined with exceptional amenities, programs, and care. Through Brookdale's signature Personalized Assisted Living we customize our care offerings for the individual. This allows each assisted living and Alzheimer's care resident the freedom and opportunity to make choices that will ease their lifestyle transitions. Residents enjoy life with the support they need, coupled with the proper lifestyle and care accommodations as their needs change.
We promise Respect for Individual Preferences and offer personalized care needs in an atmosphere that encourages each resident to live in health and longevity. Our residents enjoy life with the support they need, coupled with the appropriate assisted living and Alzheimer's care accommodations as those needs change.
Our community is dedicated to enriching the lives of our residents every day with signature services for those who value their freedom and independence, but desire or need services providing them with the highest level of quality, care, and value.
Our Clare Bridge Place program serves those with Alzheimer's disease and other forms of dementia. Each day, we promise to work to deliver Daily Moments of Success for each resident. The Clare Bridge Daily Path provides structure and activities each day designed to meet specific needs of those with dementia, while the Clare Bridge Dining Program, designed by a gerontologist and registered dietitian, helps residents in need of Alzheimer's care retain the ability to enjoy and master the daily dining experience.
Help seniors by writing a review

If you have firsthand experience with a community or home care agency, share your review to help others searching for senior living and care.
Request Pricing Information
By clicking "Get Costs", I am providing express written consent to receive calls including automated/pre-recorded calls and automated texts for which I may incur a cost, as well as emails from Caring and its partners. I understand I am not obligated to provide this consent to utilize Caring's service(s). I acknowledge I was able to review the Agreement to be Contacted, Terms of Use, and Privacy Policy. This site is protected by reCAPTCHA and the Google Privacy Policy and Terms of Service apply.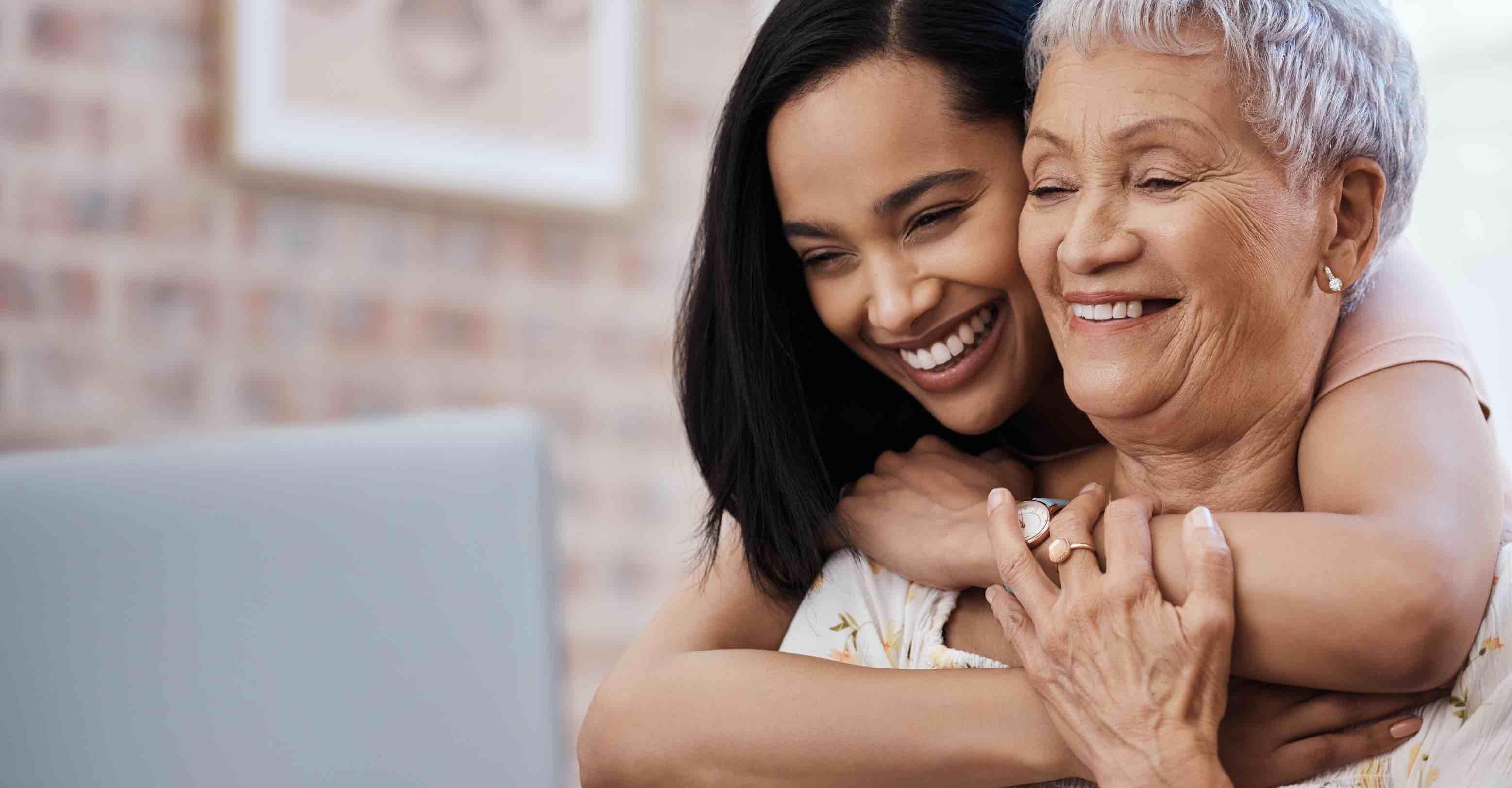 Compare costs, photos & reviews of senior living and care options near you.
Questions?
Call to speak to one of Caring's Family Advisors, or submit a request for more information here.
Costs for Brookdale West Hartford in West Hartford, Connecticut
Assisted Living
This level of care provides support for those who need help with personal care needs such as cleaning, bathing, and dressing. Residents selecting this level of care are treated to many amenities in a home-like atmosphere, while getting support in their daily lives.
Memory Care
Memory Care is specifically designed to meet the needs of those with Alzheimer's or other forms of dementia. Specially trained staff members assist with activities of daily living (such as bathing and dressing) and provide therapies to slow further loss of cognitive abilities.
Didn't find what you were looking for?
Caring's Family Advisors can help answer your questions, schedule tours, and more.