1571 Stratfield Rd., Fairfield, CT 06825
Offers Assisted Living and Memory Care
Photos of Sunrise of Fairfield
Request Pricing
By clicking "Get Costs", I am providing express written consent to receive calls including automated/pre-recorded calls and automated texts for which I may incur a cost, as well as emails from Caring and its partners. I understand I am not obligated to provide this consent to utilize Caring's service(s). I acknowledge I was able to review the Agreement to be Contacted, Terms of Use, and Privacy Policy. This site is protected by reCAPTCHA and the Google Privacy Policy and Terms of Service apply.
Reviews of Sunrise of Fairfield in Fairfield, Connecticut
Faith
Sunrise of Fairfield seemed new, fresh, and clean. The attendants were very pleasant. The staff member who toured me around was very knowledgeable and spent a lot of time discussing things and answering questions. Maybe they could have had a little more fitness equipment, because they didn't have a gym. But they had a bistro cafe and a theater room. The upkeep of the facility looked very good.
Provider Response
Hi Faith, Each and every guest who enters a Sunrise community is important to us. It is wonderful to know that you had such a positive experience when touring Sunrise of Fairfield. We would be pleased to answer any remaining questions you may have. If you have additional questions, you are welcome to contact us. Thank you! – The Sunrise Team
Judy
I am a friend or relative of a current/past resident
I love that the Sunrise of Fairfield is a social community, which is the biggest thing for Mom, and she's got 24/7 care. I have zero complaints and the staff has been great. Mom also loves the food. They have a hair salon and they do their nails. It's a great location.
Provider Response
Hi Judy, It is delightful to hear that you have been satisfied with the personalized support provided to your loved one by Sunrise of Fairfield. Our team members share a common goal of enriching every resident's life by carefully listening to their needs and always delivering the very best. Thank you! – The Sunrise Team
Beth
I am a friend or relative of a current/past resident
We found Sunrise of Fairfield to be almost brand new. They have wonderfully helpful staff who are very willing to answer any questions. We are very impressed with their range of activities and the care that they are providing my mother-in-law. Her room is spacious. There's plenty of space, and there's easy access to the elevators and to all the other facilities. They have studios and two-bedrooms. My mother-in-law has a studio. For activities, they do bingo, and they'll bring the people to church. There's a hair salon, a puzzle club, a good library, and a walking club. In the spring they'll do a gardening thing for anybody who likes to garden. They have a lot of common spaces with TVs, and there's a place where they can all watch movies every night. They have dental services that comes in. There's a doctor that comes in and he's there twice a week.
Provider Response
Hi Beth, It is delightful to hear that you have been satisfied with the personalized support provided to your loved one by Sunrise of Fairfield. Our team members share a common goal of enriching every resident's life by carefully listening to their needs and always delivering the very best. Thank you! – The Sunrise Team
Michele
My father will be moving into Sunrise of Fairfield. It's a beautiful property, very welcoming, and very homey. Everything is beautifully decorated. They have a giant staircase going in, and they have a bistro, so it looks like it's somebody's kitchen. For the residents, it does make them feel like it's their home away from home. There are a lot of services for them. I'm very excited to have my dad go there and know that I'll have peace of mind, knowing if you need anything, it would be right there for his disposal. I spoke with Irene who was the sales manager. I was supposed to have a tour on Thursday, but she offered me to come in on Wednesday, so I did. It was like perfect timing. Everything just fell into place and Irene couldn't have been nicer. She was very accommodating. They have a lot of amenities. They have a nice dining area, and they have a separate dining area for the family if they wanted to have their own private party. They have ceramics, music, theater, games, puzzles, and a separate area if you wanted to watch TV down in the common areas. They had some PT equipment that they do with the residents. They do a lot of different activities like this week they're going to have a barbecue outside. There's a lot of interaction with the residents, which I think is great, and they play bingo. They're not going to be alone, which I like. The room is very spacious. The bathroom is great because it has a walk-in shower. They could sit in a chair and use the shower. There was plenty of room for towels. There's a mini fridge and there were cabinets. The bed was nice because it goes up and down and it's a little larger than other facilities. It's like a full-sized bed. He's got a great view of the park that's next door and he had a chair in there. There was a dresser that we could use for his TV. The closet was nice and big. The room is spacious, bright, and airy. The entrance to the facility is beautiful. There are beautiful flowers, and they have a big wraparound porch that has ceiling fans. The furniture is beautiful. It's very welcoming. It looks like they have quite a variety of food for my dad. He could choose from many different things off the menu when he goes down to eat. They're pet friendly, too. There was a cat there when we went in. I think the residents can bring their animals, too. They have a 24/7 nurse on staff, which is good.
Greg
I liked Sunrise of Fairfield quite a lot. It was not very crowded, I think the population was a little bit low right now, so there's a lot of space. The staff there was super friendly and welcoming, I liked them quite a bit. It's a pretty new building, so it's very clean and very beautiful in that way.
Ellen DeLucia
I am a friend or relative of a current/past resident
Sunrise Senior Living of Fairfield opened its doors about six months before my Mom and her husband became residents and it is a beautiful building set next to a town park where they can watch children and parents play all sorts of sporting events and even just people watch all day long from their living room window or the outdoor porch that faces the park. It has been an interesting transition for my Mom and her husband to go from being homeowners who took care of their home, yard and pool, shopped for themselves and generally lived on their own for the last 35 together, to being restricted because of Covid-19 to a living room, bedroom and bathroom apartment. Since they have each other to lean on, they've always been a happy couple, but now our family knows they are in safe hands, getting the right medication at the right time every day and they have the luxury of ordering and enjoying all the different meals that Sunrise serves on a daily basis. All their needs are met, Sunrise has doctors and dentists and other services come in so there is no need to travel for doctor's visits. Henry just turned 100 years old and Sunrise took the occasion to put on quite a celebration for all the residents to enjoy! Covid-19 has presented a real challenge, but Sunrise has risen to the challenge and succeeded in keeping everyone safe. I would highly recommend Sunrise Senior Living of Fairfield for your mom or dad, the staff responds to their needs and the families' questions immediately and it's always with a smile and friendly rapport.
Services and Amenities of Sunrise of Fairfield in Fairfield, Connecticut
Room and housing options
Companion Suites: We offer companion suites
Dining options
Dining Extra: All Day Dining
About Sunrise of Fairfield in Fairfield, Connecticut
Focusing on your unique needs and preferences, Sunrise Senior Living takes a holistic approach to senior care. With us, you can expect consistent yet individualized care rooted in evidence based research and theories of aging. From personalized programming to quality dining, we concentrate on your individual wellness and well-being so you can live life exactly how you please.
We remain firmly focused on promoting the safety of our residents, and are taking rigorous measures to help maintain their health during this time. Sunrise CareConnect, our electronic health record system, allows physicians to track residents' care, medication protocol, and progress notes remotely. In addition, we are facilitating telehealth visits with health care providers, minimizing the need for external office visits.
At Sunrise, championing quality of life for all seniors is our mission and is carried out by every Sunrise team member. Based on resident surveys, consumer insights, and industry metrics, national programs have recognized Sunrise's efforts and our commitment to quality care.Sunrise communities have earned more than 280 National Quality Awards - more than any other assisted living provider. To learn more about our award winning communities, a full listing of the company's recipients can be found on Sunrise's National Quality Award page.
Help seniors by writing a review

If you have firsthand experience with a community or home care agency, share your review to help others searching for senior living and care.
Request Pricing Information
By clicking "Get Costs", I am providing express written consent to receive calls including automated/pre-recorded calls and automated texts for which I may incur a cost, as well as emails from Caring and its partners. I understand I am not obligated to provide this consent to utilize Caring's service(s). I acknowledge I was able to review the Agreement to be Contacted, Terms of Use, and Privacy Policy. This site is protected by reCAPTCHA and the Google Privacy Policy and Terms of Service apply.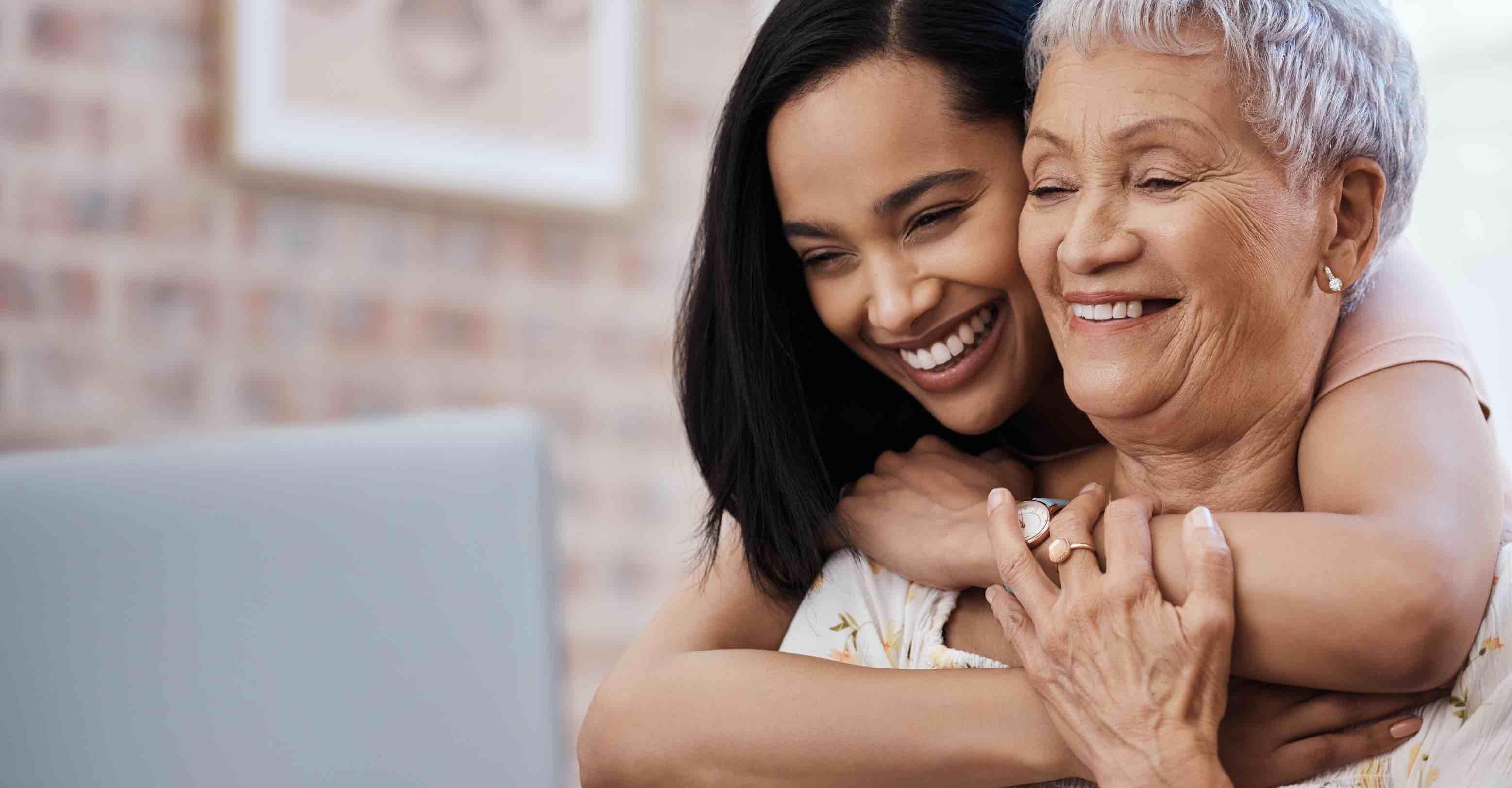 Compare costs, photos & reviews of senior living and care options near you.
Questions?
Call to speak to one of Caring's Family Advisors, or submit a request for more information here.
Costs for Sunrise of Fairfield in Fairfield, Connecticut
Assisted Living
This level of care provides support for those who need help with personal care needs such as cleaning, bathing, and dressing. Residents selecting this level of care are treated to many amenities in a home-like atmosphere, while getting support in their daily lives.
Memory Care
Memory Care is specifically designed to meet the needs of those with Alzheimer's or other forms of dementia. Specially trained staff members assist with activities of daily living (such as bathing and dressing) and provide therapies to slow further loss of cognitive abilities.
Didn't find what you were looking for?
Caring's Family Advisors can help answer your questions, schedule tours, and more.