Oxford HealthCare Home Care and Hospice
Offers Home Care, Home Health Agencies, and Hospice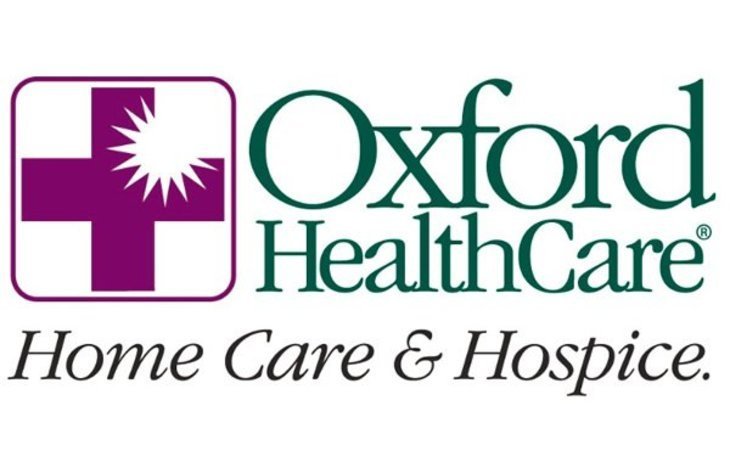 ---
Reviews of Oxford HealthCare Home Care and Hospice
Home Care Reviews for Oxford HealthCare Home Care and Hospice
April 01, 2012
Other
They try really hard to meet the needs of your loved ones.
Home Health Reviews for Oxford HealthCare Home Care and Hospice
July 29, 2015
I am a current client of this provider
I am disabled and on Medicaid for medical reasons. I needed home health care 3 days a week to help with things that I could not accomplish on my own. I chose Oxford because of one review by another client in the same apartment complex. That was my major mistake, not investigating other companies by myself. Oxford should have been here over 27 times in a little over two months and they have only been here 12. I have had multiple no shows and many lates. Of the 12 times they were here, I have seen approximately seven different people. My sheets that were tan are now partially bleach white. Food was supposed to be made three times a week and was only made one time in two months. I had called the management and left messages several times and only received one call back at the very end right before I fired them. This review is my opinion based on exactly what happened to me. Please do your own research and Google to find a good company either large or small. But will do what is expected in a proper caring way. Be well! TS
March 11, 2015
I am a past client of this provider
Different caregivers all the time. Always changing the schedule and billing for services not desired and not covered by insurance. Don't trust them.
April 16, 2013
I am a current client of this provider
My dad's doctor recommended Oxford. They're the best. Everyone that I dealt with was highly professional, very well-trained, and very, very good with my dad. Dad gets bath care and he's on blood centers so the staff from this agency comes out to the house and takes care of all of that. They're just excellent straight down the board. Dad has a nurse that takes care of his nail and foot care. He has a bath-aide that comes in once a week to help him with his bath or showers. Both of those people are excellent. I can call them at the last minute to get someone to spend the night with my parents when they were sick. I can't think of any place where they need improvement. They are very, very efficient.
November 21, 2011
I am a past client of this provider
I was pleased with the people who accompanied me for various medical procedures that required someone to be with me and to drive me. I am not impressed with the fact they keep raising their rates to impossible standards. For instance, they wanted $400 for 24-hr care (no care was really needed/just was supposed to have someone with me) I thought that price outrageous, and opted out. I will not be calling Oxford for any more helpers. All any of them have ever done is sit, doing paperwork or studying. Their prices have gone up tremendously, and it would be just as cheap, or cheaper to go to a short term care facility, I believe.
Hospice Reviews for Oxford HealthCare Home Care and Hospice
January 24, 2019
I am a current client of this provider
Oxford hospice has some of the best employees I have ever met. Everyone I came into contact with was extremely professional and empathetic during a very difficult time. Their nurses, aides, and chaplains provided great support to my mother and our entire family. They were a rock during our storm.
Get Costs
---
About Oxford HealthCare Home Care and Hospice in Springfield, Missouri
Since 1974, more physicians, families and patients of all ages have trusted Oxford to provide compassionate care, innovative services and cutting-edge technology to meet their specific needs. One call to Oxford HealthCare connects you to the resources you need to improve quality of life and stay safe and independent at home. Someone is on hand to assist you 24 hours a day, 7 days a week. If you're caring for a loved one or concerned about your own well-being, Oxford has the experience you can trust. Oxford has offices in Springfield, Joplin, Columbia and West Plains and serves 52 counties. Services include:
Nursing Therapy
Specialty nursing
Medication supervision
IV therapy
Physical, occupational and speech therapy
Support Services
Bathing and personal care
Housekeeping and laundry
Meal preparation
Shopping and transportation
Companionship
Telemonitoring
Monitors health status daily
Transmits to nurses at Oxford
Identifies potential problems
Helps prevent more serious illnesses
Prevents unnecessary hospital visits
Lifeline Medical Alert
Personal response service
Fast access to help 24/7
Locally operated program
Help at the push of a button
AutoAlert automatically detects falls and calls for help
Hospice and Palliative Care
Nursing
Medication and equipment
Support services
Bereavement services
Chaplains and social workers
Caregiver Skills:
Caregivers employed have:
Background and criminal records checks
Are bonded and insured
Specialized training
Oxford offers nurses specially trained in:
Infusion
Cardiopulmonary
Diabetic/Wound Care
Oncology
Rehabilitation
Orthopedics
Neurology
Oxford accepts all pay sources including Medicare, Medicaid, Private Pay, Insurance, VA and Worker's Compensation.
Caregiver Information
Caregivers employed, bonded and insured: Yes Caregivers available 24 hours a day: Yes Available to assisted living facility: Yes RN on Staff: Yes Home Health (Medical) Care: Yes
Get Costs
---
Senior Care Services near Greene County, MO
Other Senior Care in Springfield, MO