@ Home Senior Care Wesley Chapel, FL
Offers Home Care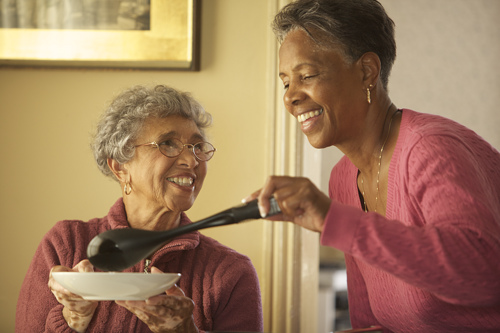 ---
About @ Home Senior Care
Who We Are:
@Home Senior Care was founded in 2005 to serve as a comprehensive alternative to a nursing home or assisted living facility for older adults. Our constant mission to provide the highest quality, most reliable home care service has allowed us to successfully operate North America's preferred brand in home care while maintaining an intimate and personal rapport with each of our clients. The ultimate benefit of our service lies in the unique features we bring to the industry. In addition to not requiring a long-term contract for services and we are proud to have a distinguished reputation for quality caregivers.
We are committed to providing you with the best, most experienced, compassionate caregivers because we understand the enormous trust and confidence you place in us. We're a company dedicated to understanding your specific needs and ensuring only the best care.
Home Care Services:
Assistance with activities of daily living
Meal preparation, laundry, and housekeeping
Companionship and recreation
Transportation to doctors visits and grocery shopping
Medication reminders
Dementia and Alzheimer care
How live-in care works:
Caregivers are available to work 24 hours, 7 days a week for those needing constant care and assistance in the home. We will expertly match our clients with an employee of their choice to provide live in care.
How hourly care works:
Not all seniors require live-in care. Many use our caregivers on an hourly basis, for example, just during the night, or just on the weekends, or just for transportation to doctor appointments. @Home Senior Care is completely flexible to the clients needs, and is happy to provide care whenever and wherever needed.
Caregivers
Caregiver Skills Include: Ethics, Validation Therapy, Patient Transfers, Stress Management, Transition Issues, Grief Issues, Family Communication, Communicating with Dementia Patients Caregivers are employed, bonded and insured: Yes Caregivers are available 24 hours a day: Yes Caregivers are available to assisted living facilities: Yes
---
Senior Care Services near Pasco County, FL
Senior Care Services near Wesley Chapel, FL
Other Senior Care in Wesley Chapel, FL