Alzheimer's Care Resource Center, Inc
Offers Geriatric Care Managers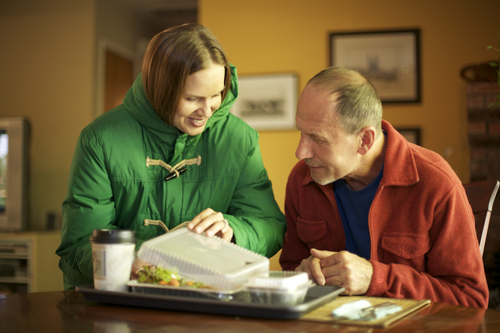 Top Nearby Geriatric Care Manager
---
About Alzheimer's Care Resource Center, Inc
The Alzheimer's Care Resource Center's Geriatric Care Navigation Program was designed as a progressive, affordable and empowering approach to traditional geriatric care management to offer a professional family for caregivers to turn. Geriatric Care Navigation helps caregivers and families feel reassured that they are never alone in facing their loved ones care needs.
Caregivers are often overwhelmed with making choices for their loved one. Coping with current care needs and trying to anticipate the future can create stress and very often fear of the future. The good news is caregivers never need to feel alone and can feel hopeful for that even in complicated situations, solutions exist to make a positive difference for the caregiver and the care receiver.
All of our care managers are social workers, registered nurses, counselors or geriatric care managers who provide professional expertise and experience with the dementia journey to help assess individual needs, thoughtfully craft appropriate care options, and empower caregivers and families to make choices to enhance their loved ones safety and quality of life through a Geriatric Care Navigation plan.
The Care Navigator also directs a multidisciplinary team that ensures that all of the patient's needs are met by partnering with physicians and other care professionals to advocate and create a cohesive care team. Care Navigation Plans not only provide ongoing and continuous care, but they incorporate all of the medical, physical, social, psychological and spiritual needs of the patient and often the direct caregiver as well.
If you believe Geriatric Care Navigation may benefit you and your loved one, or you simply want to learn more about available services, The Alzheimer's Care Resource Center is always open and our professional family of Care Navigators are ready to welcome you. REACH OUT today for a complimentary telephone consultation with a Care Navigator.
---
Senior Care Services near Palm Beach County, FL
Senior Care Services near Lake Worth, FL
Other Senior Care in Lake Worth, FL