Best Senior Living: American House Sterling Heights, a Caring Star
Our Interview With Executive Director Ann Marie Folland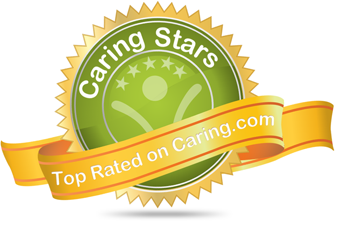 Getting older doesn't automatically mean wanting to give up independence. American House Sterling Heights Senior Living in Detroit, Michigan, a Caring Stars winner in 2013 and top-rated community in Caring.com's Senior Care Directory, offers its residents ample opportunities to alternately socialize and follow their own inclinations, while enjoying supportive services that honor each individual's care, comfort, and involvement. Friendships blossom and lives are enhanced in this balanced blend. Executive Director Ann Marie Folland and her compassionate staff ensure that American House is a welcoming place, both for those who live there and for their visiting loved ones. A few of the touches that make this House a home include delectable, home-cooked meals; daily maid service; a well-stocked library; lively game rooms; medical staff; and an onsite ice cream parlor, affectionately dubbed "Senior Scoops." We caught up with Ann Marie Folland about what makes this community top rated by both residents and their families, and here is what she had to say.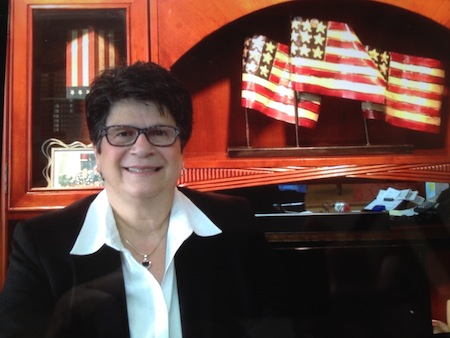 Though work in senior living is definitely a rewarding career, many would agree that it's not the most glamorous profession. It takes a special kind of person. What led you to choose this path and inspired your passion for assisted living?
Ann Marie Folland, executive director: I personally love knowing that I can make a difference in the lives of seniors and advocate for them when they are in need. I have a deep respect for our senior population and feel that sometimes seniors have a hard time expressing themselves, and seniors are often ignored.
As executive director of an assisted living community, you oversee a wide range of responsibilities and serve as a leader for residents and their families, as well as for staff. What keeps you motivated, and what do you most enjoy about your role?
AMF: I enjoy the daily interaction with our seniors and their families. Our staff is caring and wonderful, and I love knowing that as a team we provide a safe and caring environment for the people who need us the most.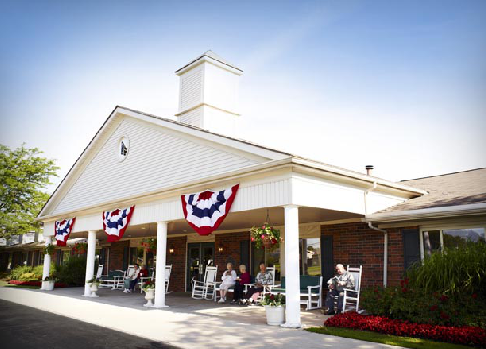 American House Sterling Heights received the Caring Stars award of service excellence in 2013. This award is based on consumer reviews in Caring.com's Senior Care Directory. Why do you think families are so enthusiastic about your community? What's the secret of your success?
AMF: I have the utmost respect for all those who work in senior housing in any capacity. I think a strong team that genuinely cares for the needs of our seniors makes our community successful. Also, our strong sense of family, concern, and care we show for our seniors and the support we offer to the families in our community. We embrace an attitude of not only providing a comfortable and safe living environment but also making a positive impact on the lives of our residents. always looking for opportunities to create joy and happiness for our seniors. Love is ageless, and we like to think of fun as ageless!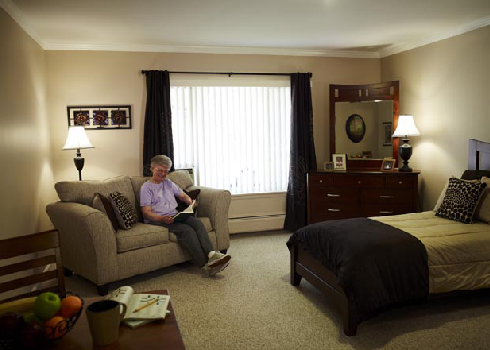 Tell us something special about your community that the reviewers didn't mention -- what are you known for? What traits make your community particularly unique? We'd love to hear about some specific activities, services, or stories from daily life at American House Sterling Heights.
AMF: One thing that makes us unique is that we have a great amount of longevity of staff at our community. Our chef, Michel, has been with us at this building for more than 25 years. Our laundress, Jody, has been here for 26 years and we have wait staff with years of longevity, including Shirley, who has been with us for 22 years. This type of longevity makes you really have a strong sense of support and family. We have worked together and shared the ups and downs of life with each other. We have sat at the lunch table many times over the years reminiscing about the residents we miss with their great senses of humor. One unique situation is that our staff has had the privilege of having residents now who actually worked in our building many years ago. Also, we have two former professional baseball players who have resided in our building, so maybe that's our claim to fame! (Just joking.)
How is your community using the feedback it receives in online reviews? (E.g., have you incorporated consumer comments into staff communications and training? Modified programs or services as a result of reviews? Other?)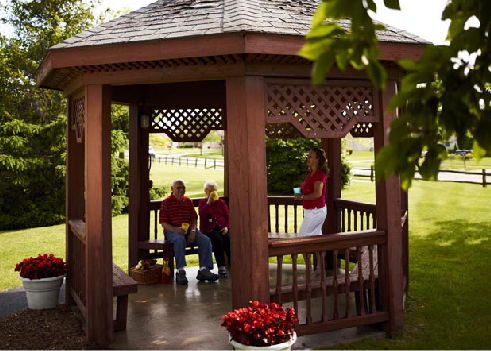 AMF: The best feedback we can receive is that a family member shares their thoughts and expresses true gratitude and relief to have found a safe and nurturing environment. Nothing means more. When we receive a review from Caring.com, we print it and share it with staff to encourage and thank them. If there were ever comments expressing concern, we would definitely share them also to learn from and use them as training opportunities.
Is there anything I haven't asked you about your community, online reviews, or senior care that you'd like to mention about American House Sterling Heights?
Well, I think we have covered quite a bit, but the main thing is to just be honest with residents and their families to resolve any issues that arise. Additionally, to show a true level of respect for all seniors and always attempt to handle their needs with the same care and compassion you would for your own family.
Help Choose the Caring Stars: Write a Review | Best Senior Living -- Caring Stars Awards
Comments
---
Stay Connected With Caring.com
Get news & tips via e-mail
---