Caregiver Stress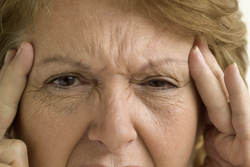 Feeling blue? Burned out? Anxious? Just not yourself? The stresses of caregiving can easily undermine your own health. Many caregivers also suffer from clinically significant depression or anxiety.
WHAT KIND OF HELP DO YOU NEED?
I need tips on managing my stress
I think I'm headed for burnout
Online Support Group: Being a Caregiver
I need help caring for my loved one at home
10 Essential Resources for In-Home Caregivers 
Caregiving at Home
Long-Term Residential Care
Tip: How to Find Time for Yourself
Wish you had a little time to yourself? Learn the first, best way to making sure it happens.
read more