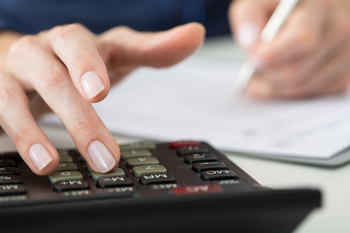 All Rights Reserved
A new tax proposal from U.S. Democratic presidential hopeful Hillary Clinton would put thousands of dollars back in the pockets of millions of Americans caring for an elderly, disabled or ill family member.
Announcing the proposal at a recent campaign stop, the former secretary of state underlined the growing number of family caregivers -- most of whom are middle-class women -- who would benefit from the tax break, along with a proposed expansion of their social security benefits.
Some 12 million Americans today need long-term care, a number expected to swell to 27 million over the next three decades, according to estimates from Clinton's campaign. Meanwhile, the National Alliance for Caregiving estimates that some 43 million American adults provided some type of unpaid care to a loved one with special needs in 2015.
Under her proposal, family caregivers with a combined household income under $120,000 could claim up to $1,200 in tax credits per year. The tax credit would be particularly impactful for the roughly 30% of family caregivers who spend $5,000 or less per year on caregiving expenses, according to a recent Caring.com survey. (The research also uncovered the considerable emotional toll of caregiving, and the impacts on family caregivers' health and personal lives.)
As part of the plan, family caregivers would also be able to accrue Social Security benefits for caregiving while outside of the paid workforce.
"No one should face meager Social Security checks because they took on the vital role of caregiver for part of their career," a Clinton campaign fact sheet on the plan reads.
During her announcement of the proposal at a recent campaign stop, the presidential candidate emphasized the financial strain on family caregivers who must take time away from their jobs in order to fulfill their caregiving obligations. She noted that many of these caregivers are women who are caring for an aging or disabled parent or spouse. The Clinton campaign also said that many of the caregivers who would qualify for the tax credit and expanded social security benefits are a part of the "Sandwich Generation," caring for and financially supporting both children and aging parents.
To provide additional assistance to family caregivers, Clinton also wants to strengthen the current federal Lifespan Respite Care Act, which provides grants to states for increased access to community-based respite care. She pledged to invest $100 million in the program over the next decade if elected, surpassing President Barack Obama's budget request for the legislation.
Regardless of the outcome of next year's presidential election, many family caregivers are already eligible for state-based financial assistance to help cover caregiving costs.