Surry Community Health and Rehabilitation Center
Offers Nursing Homes
542 ALLRED MILL ROAD, Mount Airy, NC 27030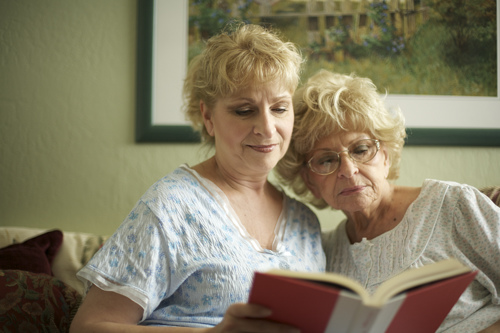 Reviews of Surry Community Health and Rehabilitation Center
Nursing Home Reviews for Surry Community Health and Rehabilitation Center
July 09, 2019
I am a friend or relative of a current/past resident
Excellent staff. Clean, well maintained.
Provider Response
We appreciate your positive review about your recent experience with us!
February 18, 2017
I am a friend or relative of a current/past resident
They do not check patients every two hours, especially if a family member is there. They let my friend's mother lie on a wet pad until it was soaked all through the padding and the edges. This caused bed sores to develop. It about takes an act of congress to get anyone to hear you and usually the answer was I don't know. Called for CNA to check on patient and they said they would be back in a minute. They never came back. Called again and got another CNA to check her. 4 hours later I saw the first CNA and asked him why he never came and he said she yelled all the time and they just didn't pay attention due to nothing was wrong with her. Then he went back to cell phone texting. They do have some wonderful CNAs and nurses who took care of this patient but she died. Six weeks before they had her at a Spinal Surgeon at WFBH and he told the family to call Hospice, get her in a cath so she would not be lying in a wet pad. He was surprised that it had not already been done. He told the family that at her advanced age and not being able to walk that if she got pneumonia or those bed sores would be the cause of death. She got pneumonia and one of the nurses told the family that one bedsore was black and rotting. The smell was unbearable. Yes she was old, she had dementia, her back was a mess, and her hips and leg joints had osteoarthritis. Where she laid in the bed so long her feet were stuck in a downward position like a ballerina.
December 19, 2016
I visited this facility
We were attempting to get our mother placed here. Beth in admissions is RUDE and never returns phone calls. They are very slow with the entire process and the patient has to be assessed BEFORE he/she can even be on the waiting list which they don't tell you up front. Our overall experience was terrible. As for the nurses, cna's, or other staff; The people I came in contact with either by phone or when we visited seemed to be nice, too bad management at this place sucks as does the admission team.
June 14, 2015
I am a friend or relative of resident
The facility building has been remodeled fairly recently and there is one nurse there that is wonderful. That is the only reason I give it 2 stars! In general, I feel like the nurses and aids are lazy. The residents are SUPPOSED to get a bath every other day. That hardly ever happens. I am told each time I question this that "we have just been so busy." The other excuse is "we had new NAs today." Bear in mind, my family member is not bedridden, thank goodness, but if he was, I would be so worried. My overall impression is that they like to document the work is complete rather than actually completing the work. I see a lot of help being given by many patient's families. I guess they feel like I do....if they don't do it, then it won't get done (brushing teeth, washing hair, putting socks on feet, making sure they have teeth in while eating meals, helping them clean themselves after using bathroom, correct meds given, etc.). I don't expect a lot, but did expect the basics.
September 23, 2014
I visited this facility
Golden Living was too big and busy. The staff seemed to be straightforward, and the rooms were adequate. But I really didn't like much about it at all.
August 30, 2013
I am a friend or relative of resident
my father was admitted to this center for rehab on Monday, straight from the hospital. on Wednesday, the LPN on duty attempted to cath him as he has to self cath, she had two cna's hold him up, when he was barely able to stand himself and proceeded to insert a cath into him, bringing forth blood amongst inflicting unnecesary pain to the patient. My sister who was visiting at the time witnessed this and was extremely upset. I spoke with the nurse over the phone and asked her to explain to me what happened and she said he had an enlarged prostrate and she had to get by it and that she had been doing this for 30 years and she knew what she was doing. Unfortuanately, the next day he was taken to the hospital with an ITU infection and sent back to the center. the ER physician had no problem inserting a catheter and could not believe the damage that had been done. on Friday, my dad was once again taken from the facility and back to the ER where he was admitted for an extended hosptial stay due to the lack of care at this facility. we will not use this facility again. it would be OK for a person who is mobile and can communicate well with the staff but, for a person who has early alzheimers, its not a place for them.
See all Nursing Home reviews (6)
See fewer reviews
---
Services and Amenities of Surry Community Health and Rehabilitation Center
Medicare
Health:
Overall:
Quality:
Staff:
Medicare Provider Number: 345191
Ownership Type:

For Profit Corporation

Date Certified:

07/01/2019
---
About Surry Community Health and Rehabilitation Center
Skilled Nursing, Rehabilitation
---
Map of Surry Community Health and Rehabilitation Center
---
Senior Living Communities near Surry County, NC
Senior Living Communities near Mount Airy, NC
Other Senior Care in Mount Airy, NC
More Senior Care near Mount Airy, NC